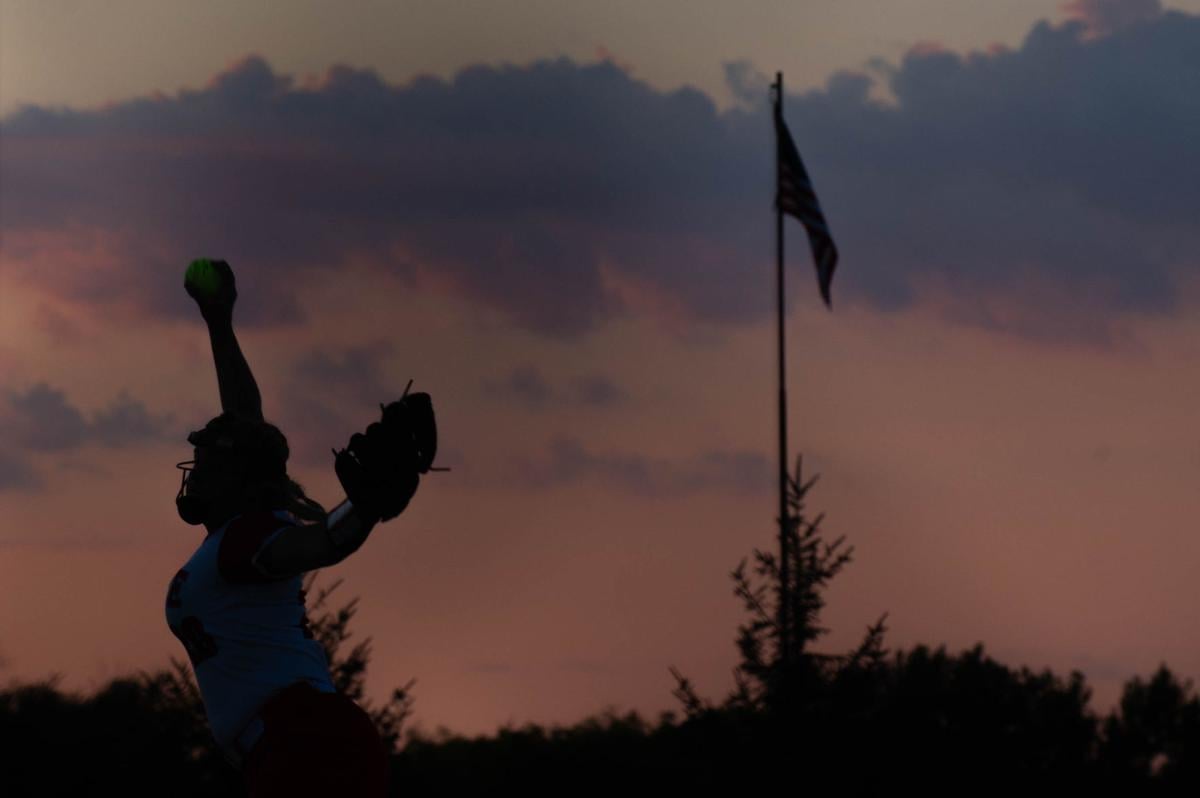 1. Papillion-La Vista (10-0);1
2. Lincoln Southwest (7-1);3
5. Lincoln North Star (9-3);8
9. Elkhorn South (6-4);10
Contenders: Kearney, Lincoln East, Millard North, Norfolk.
Comments: How dominant has Papillion-La Vista been in recent years? The Monarchs haven't lost a regular-season game since Sept. 16, 2017, a stretch of 47 games. Monarch junior Jordyn Bahl hasn't allowed an earned run in 36 2/3 innings and has struck out 81. Lincoln Southwest had an impressive 10-0 win against Elkhorn in the LPS Classic, so the Hawks get the two-spot over Marian. North Star jumps up to fifth after strong showings in the Chieftain and LPS tournaments. Very little separates Nos. 2-8 right now. Will a couple of teams be able to separate themselves from that pack in the coming weeks?
Key games: Thursday—Omaha Skutt at Omaha Marian, Omaha Burke at Millard West, Elkhorn South at Millard South. Friday-Saturday—Papillion-LV South Invite (Gretna, Lincoln Southwest, Millard West, Omaha Burke, Omaha Skutt, Papillion-La Vista), Millard North Invite (Elkhorn South, Millard North, Millard South). Monday—Elkhorn South at Elkhorn. Tuesday—Lincoln Southwest vs. Lincoln North Star (DH), Papillion-La Vista at Elkhorn South, Omaha Burke at Millard South.
Contenders: Bennington, Grand Island CC, NEN, Platteview.
Comments: Skutt, Beatrice and Crete have looked impressive in the early going, and Skutt and Beatrice are not penalized for close losses to Class A teams in the LPS Classic. Crete, meanwhile, owns wins against Norris, Seward and Class C No. 1 Fairbury. Norris' run to an LPS Classic pool title included wins against Class A teams Grand Island (8-0) and Norfolk (2-1), while Waverly enters after an upset of Lincoln Southwest.
Key games: Thursday—Omaha Skutt at Omaha Marian, Omaha Gross at Beatrice, Bennington at Crete, Seward at Norris. Saturday—Waverly quad (Crete, Waverly), Elkhorn at Hastings. Monday—Beatrice/Hastings/Northwest triangular in Grand Island. Tuesday—Northwest at Waverly, Omaha Gross at Omaha Skutt.
3. Guardian Angels CC (8-0);5
10. Bishop Neumann (6-4);8
Contenders: Freeman, Southern Valley/Alma, Tekamah-Herman, Twin River, Wahoo.
Comments: One through 10, this is as strong as Class C has been in recent years. Fairbury and Arlington are unbeaten against Class C competition, and each team has pushed teams in higher classes. Fairbury gets the nod at No. 1 for its runner-up showing in the Seward Invitational. Guardian Angels Central Catholic has outscored its first eight opponents 77-5, and won its own tournament last weekend. Milford, also off to a strong start, will face quite a stretch starting with Thursday's game at Malcolm. The Eagles also will see Fairbury, Centennial and Seward soon.
Key games: Thursday—Milford at Malcolm. Saturday—Auburn Invite (Auburn, Bishop Neumann), Fairbury Tournament (Centennial, Fairbury, Freeman, Hastings SC, Milford). Tuesday—Auburn at Fairbury.
Get in the game with our Prep Sports Newsletter
Sent weekly directly to your inbox!