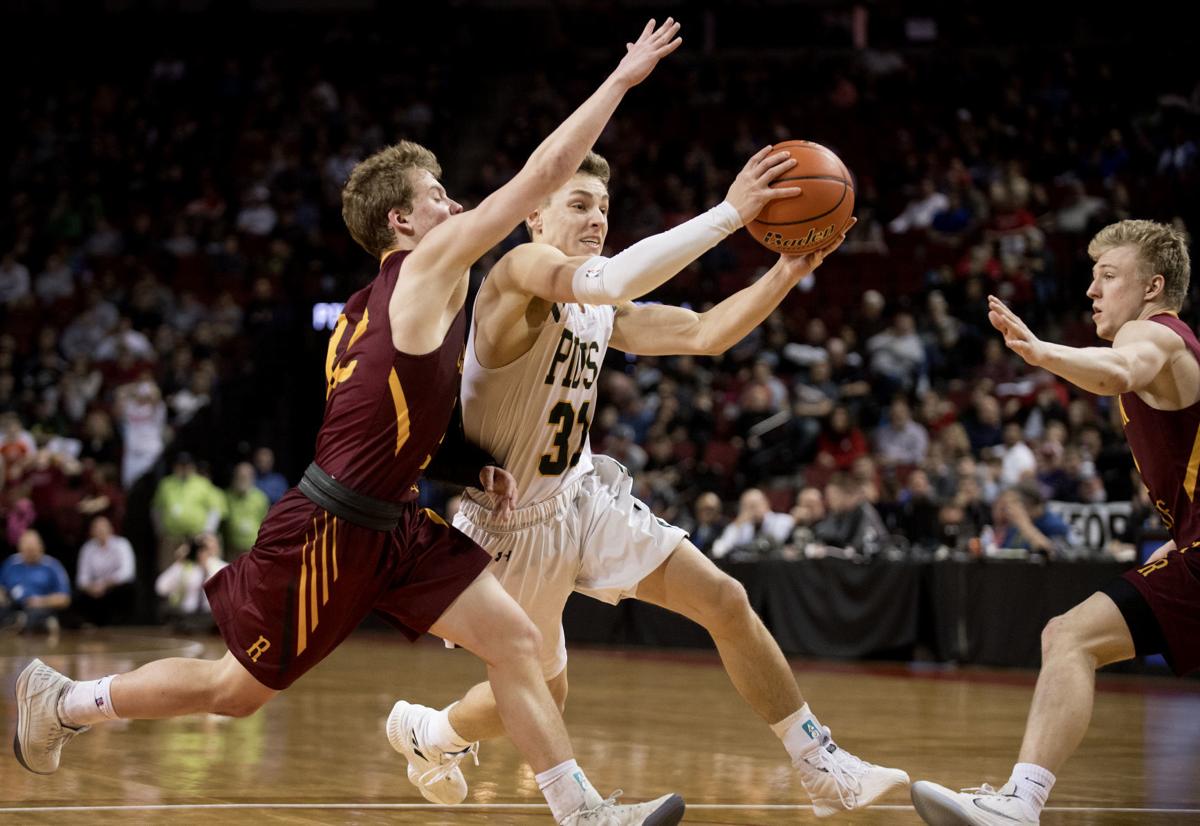 Class A will be 33 schools in all sports in Nebraska for the 2019-20 school year, with one exception.
At its April meeting Thursday in Lincoln, the Nebraska School Activities Association Board of Directors voted unanimously to pass a Class A-only proposal that schools with total three-grade enrollment of 850 or more will be in the state's largest class in all sports except for football.
The football number for Class A will continue to be 425 or more boys. The 33 schools with 850 or more total students also currently have 425 or more boys. South Sioux City, however, elected to opt down to Class B in football for the current two-year football scheduling cycle, which began in 2018, meaning the Cardinals are ineligible for postseason play.
The approved ruling will provide uniformity to Class A in every sport, each of which currently has its own classification guidelines. Class A in basketball and volleyball, for instance, are the top 28 schools in gender enrollment, while wrestling (boys enrollment) and track (total enrollment) are the top 32 schools.
When the NSAA went to gender-based enrollment to determine classification this year, it split some schools in basketball between Class A and B, something that this approved ruling rectifies. This past winter, Elkhorn South's boys were in Class A and its girls in Class B. It was the opposite at Lincoln Pius X as the Thunderbolts were in A in girls and B in boys.
Both Elkhorn South and Pius X, members of the Class A Metro and Heartland Athletic conferences, respectively, went through the Class A basketball scheduling matrix, meaning their Class B squads were able to pick up wild card bonus points not available to the other schools in Class B that are locked out of the matrix.
You have free articles remaining.
Four schools that were Class B in both boys and girls basketball this past season -- South Sioux City, Columbus, Elkhorn and North Platte -- will join the Elkhorn South girls and Pius X boys into Class A status next season. Without the measure that passed Thursday, both the Pius X boys and girls basketball teams, the Norfolk boys and the Elkhorn South girls would've been in Class B this next season after going through the A scheduling matrix.
"The schools could've taken care of this themselves by opting up," said NSAA board member Mark Norvell of Fillmore Central. Norvell was part of the NSAA classification committee that recommended the proposal at its March 21 meeting.
"For whatever reason, they didn't want that decision on their plate."
The cutoff between Class B and C-1 does not change with the new Class A rule, meaning that B will become smaller in every sport as some of the larger B schools rise to Class A.
Even with those larger B schools moving to A, "there's still a wide gap in enrollment between the top and bottom of Class B," said board member Troy Unzicker of Alliance, another member of the classification committee.
It also means that Class A will continue to grow as new schools in Lincoln and Omaha are built in the coming years and quickly eclipse the 850 enrollment figure.
"They (the Class A schools) didn't seem opposed to that," Norvell said.
The board delayed a decision until its May meeting on the proposal for Class A to move to a two-year classification cycle like football already has. Currently, the other sports outside of football are reclassified each year.