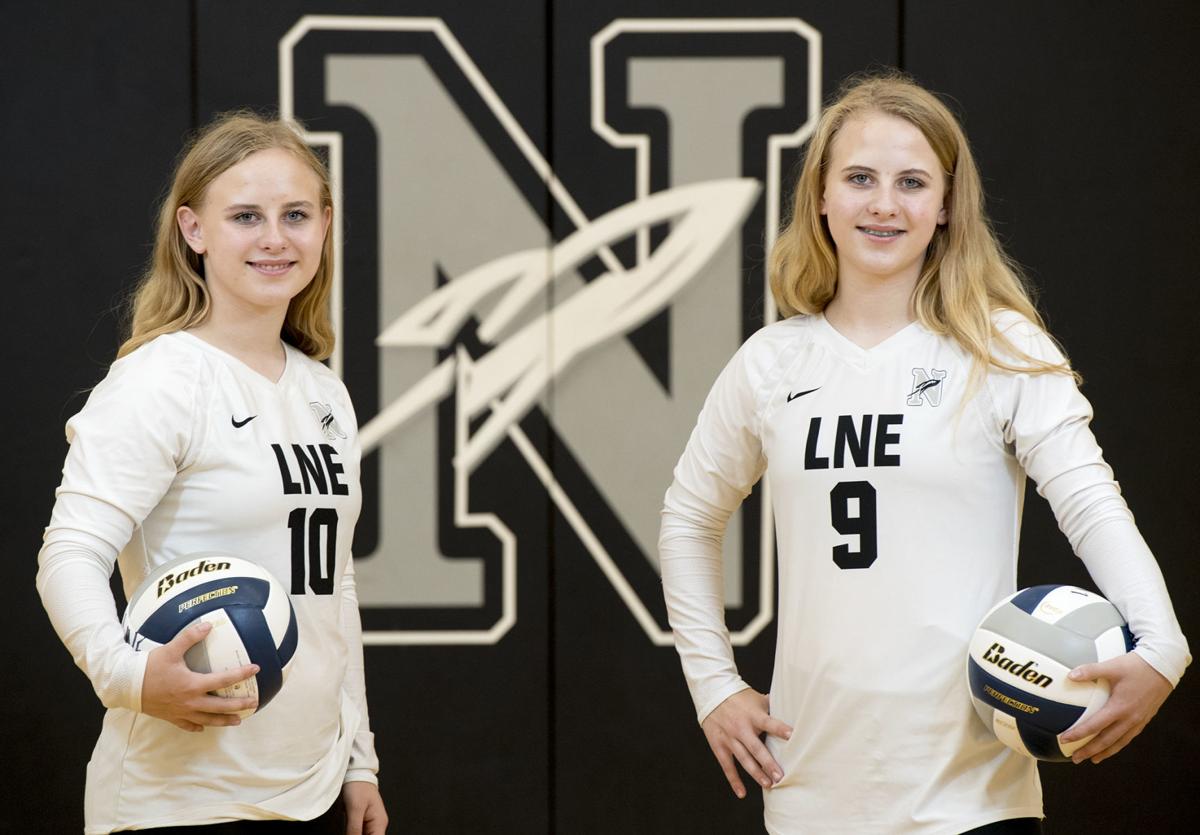 When Samantha and Andrea Pryce were 5 years old, their favorite activities included taking tae kwon do classes, going to Husker volleyball games with their mom and playing on their first volleyball team.
A decade later, not much has changed.
The twin sisters are not only varsity volleyball players at Lincoln Northeast but also third-degree black belts in tae kwon do.
Initially, their parents thought tae kwon do would be a good opportunity for the girls to learn self-defense skills. The Pryce sisters immediately connected with the activity, taking only three years to earn first-degree black belts.
"We love doing tae kwon do and we've spent a long time working hard to get where we're at," Andrea Pryce said. "We have a family, so we're never going to give that up."
Keeping up with their rigorous four-nights-a-week tae kwon do training schedule is difficult for the sophomores right now, as they are in the midst of their first season of varsity volleyball. With the Pryces having attended volleyball camps at the school since third grade, Lincoln Northeast coach Craig Songster has seen the effect tae kwon do has had on their development.
You have free articles remaining.
"They'll make plays that no one else is able to," Songster said.
The Pryce sisters are not deterred by the volleyball season and still attend tae kwon do training sessions when they don't have volleyball commitments. The source of their playing style and work ethic is, of course, tae kwon do.
"Without tae kwon do, I don't think I'd be as risky as I am right now," Samantha Pryce said. "Tae kwon do just helped me become the person I am who just goes for everything."
For Samantha and Andrea, the "everything" they are constantly looking toward is a goal they've had for years: to become Husker volleyball players.
"Because we're so young and we're on varsity, it's taught me that I have to work harder for things I want," Samantha Pryce said. "It just shows that if we put our hard work into it, then we can achieve the things we want."
While the goal may be lofty, the sisters' history shows they will not stop until they've accomplished their dreams. In trying to achieve their goal, the twins have the best emotional support they could ask for — each other.
"With tae kwon do, we do everything together; with volleyball we're teammates and both of those things have brought us so much closer together," Samantha said. "She's more than a sister to me, she's my best friend."