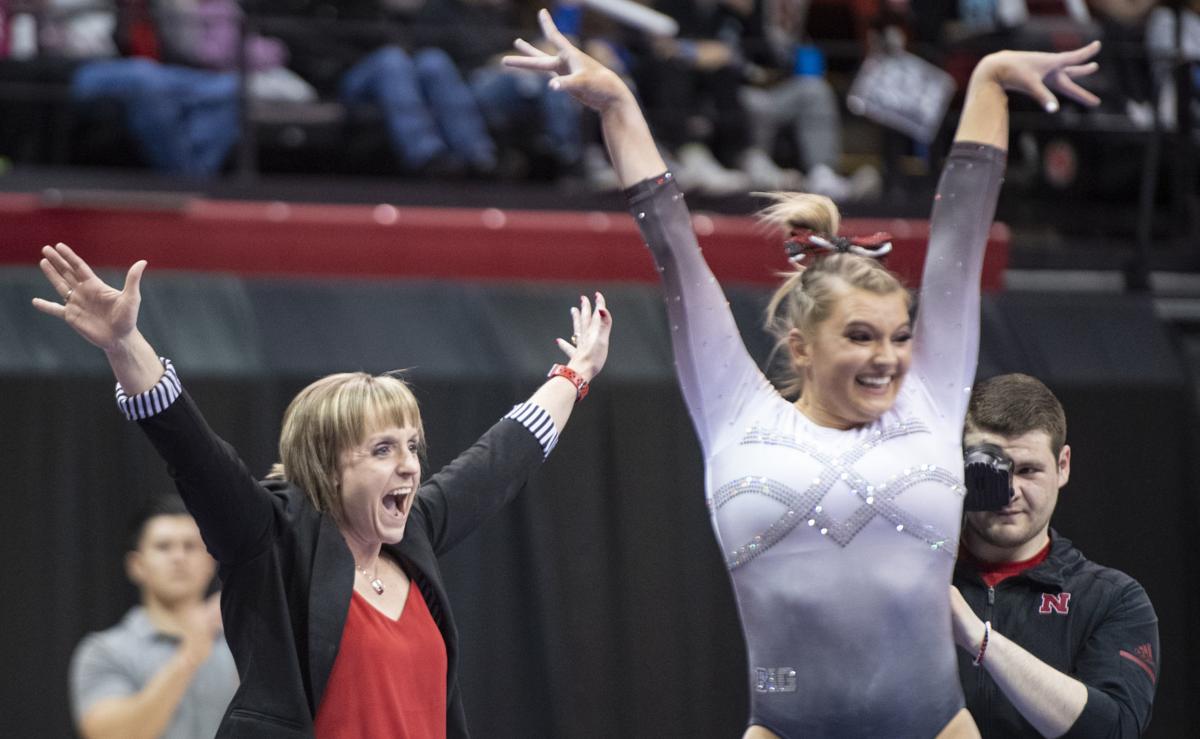 The 2020 Nebraska women's gymnastics schedule will include five home meets.
The Huskers will host Penn State on Jan. 16, Michigan on Jan. 30, Maryland on Feb. 8, Missouri on March 7 and Denver on March 14.
You have free articles remaining.
Nebraska also will host the Masters Classic at a date to be determined later.
The Huskers will have two intrasquad meets (Nov. 22 and Dec. 21) before opening the season at BYU on Jan. 6.
January: 6—at BYU, 6:30 p.m.; 9—at Southern Utah, 1 p.m.; 16—Penn State, 6 p.m.; 30—at Michigan State, 1 p.m.; February: 8—Maryland, 7 p.m.; 16—at Minnesota, 7:30 p.m.; 21—at Elevate the Stage, 6 p.m.; March: 7—Missouri, 7 p.m.; 14—Denver, 7 p.m.; 21—Big Ten Championships at Ohio State, TBA; April: 3-4—at NCAA Regionals, TBA; 17-18—NCAA Championships in Fort Worth, Texas, TBA.