Student-athletes from nearly 250 schools across the state are being honored by the Lincoln Journal Star for Academic All-State.
The overarching theme? How schools, coaches and athletes approach social distance protocols in the summer will likely determine fall sports' fate.
A look at the guidelines set forth by the NSAA in regards to maintaining cautious of the coronavirus during workout sessions. 
Take a look at a group who has shown an ability to compete at a high level in several sports. Find our story on athlete of the year, Tyson Gor…
Take a look at this group of standouts who seldom have an "offseason," producing at a high level in several areas. Check out our stories on co…
The Journal Star is writing about seniors and senior-laden teams that had their 2020 spring seasons taken away from the COVID-19 pandemic.
So Malleck's been taking advantage of the weather to play some golf despite not having a chance to finish off his high school career at York.
A look at student-athletes from around the state who have signed to Division I, Division II, Division III and NAIA schools.
Creating a list of area athletes we wanted to watch this spring is quite long. We trimmed it down to these 25 names.
The 2020 Nebraska High School Hall of Fame class will be inducted Oct. 4 at Lincoln East High School. 
A lot of teams, including the Lincoln High boys soccer group, had some lofty goals. None will have the opportunity this spring. 
The governor's edict Wednesday night effectively sealed the fate of the season, which brings emotional and logistical issues to the table. 
There was plenty to say after the NSAA confirmed there will be no prep spring sports season this year. Here's a list of some. 
The likelihood of a spring high school sports season occurring this year took another hit Wednesday.
The suspended sports include soccer, track and field, baseball, boys golf and girls tennis.
The Nebraska Capitol Conference is adding three more schools.
Check out a comprehensive collection of student-athletes from around the state who signed letters-of-intent during this signing period.
Welcome to 2020. If you're a sports fanatic, you'll want to keep this page bookmarked. Here's a look at the big events coming this year.
Meet the All-City girls golf team from the Journal Star. 
Wednesday was a big day for high schools and colleges, with players from multiple sports across the state signing with Division I, Division II…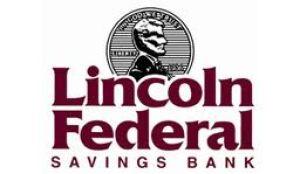 Lincoln Federal Savings Bank


Tabitha Health Care Services
Lincoln Southwest won its second straight state championship and third in five years.
Lincoln Southwest was in command from the first day at the Class A girls state golf tournament, wrapping up the championship on the concluding…
Lincoln Lutheran had two golfers shoot personal-best scores on Tuesday. Another Lutheran golfer, who had just taken up the game, gave the team…
Results from the girls state golf tournament, which concluded Tuesday.
A look at girls state golf highlights from Monday.
A look at Monday's girls state tournament results.
The Lincoln Southwest girls have won all but two golf tournament to date this season.