Welcome to 2020. If you're a sports fanatic, you'll want to keep this page bookmarked. Here's a look at the big events coming this year.
Meet the All-City girls golf team from the Journal Star. 
Wednesday was a big day for high schools and colleges, with players from multiple sports across the state signing with Division I, Division II…
Lincoln Southwest won its second straight state championship and third in five years.
Lincoln Southwest was in command from the first day at the Class A girls state golf tournament, wrapping up the championship on the concluding…
Lincoln Lutheran had two golfers shoot personal-best scores on Tuesday. Another Lutheran golfer, who had just taken up the game, gave the team…
Results from the girls state golf tournament, which concluded Tuesday.
A look at girls state golf highlights from Monday.
A look at Monday's girls state tournament results.
The Lincoln Southwest girls have won all but two golf tournament to date this season.
The girls state golf tournaments are Monday and Tuesday. Here's a closer look at the team and individual races:
Tuesday's high school girls golf results.
Lincoln Christian's Taylor Van Ostrand shot an 83 for a three-shot victory at the girls golf Class C-1 district Tuesday at Hidden Valley Golf Club.
For the first time in four tournaments, Lincoln Southwest had its varsity lineup back together.
A look at girl's golf district results from Monday.
A look at girl's golf district assignments and pairings.
A roundup of Thursday's high school sports highlights.
High school girls golf results from Thursday.
A pair of top-three finishes helped lift the Lincoln Southwest girls golf team to the Heartland Athletic Conference Tournament championship Th…
Scores from recent girls golf action.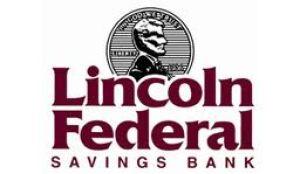 Lincoln Federal Savings Bank

Tabitha Health Care Services
A lot at Monday's prep sports action.
Monday's high school results from the links.
Saturday's high school results from the links.
A look at Saturday's prep sports action.
Payton Tuttle and Moira Baxter both recorded doubles for the Thunderbolts, but it wasn't enough to overcome the Spartans in the first game of …
Results from the links for high school girls golf.
Nicole Kolbas grew up watching her mom play in golf tournaments. She grew up being pushed by her siblings, including her older brother Jason.