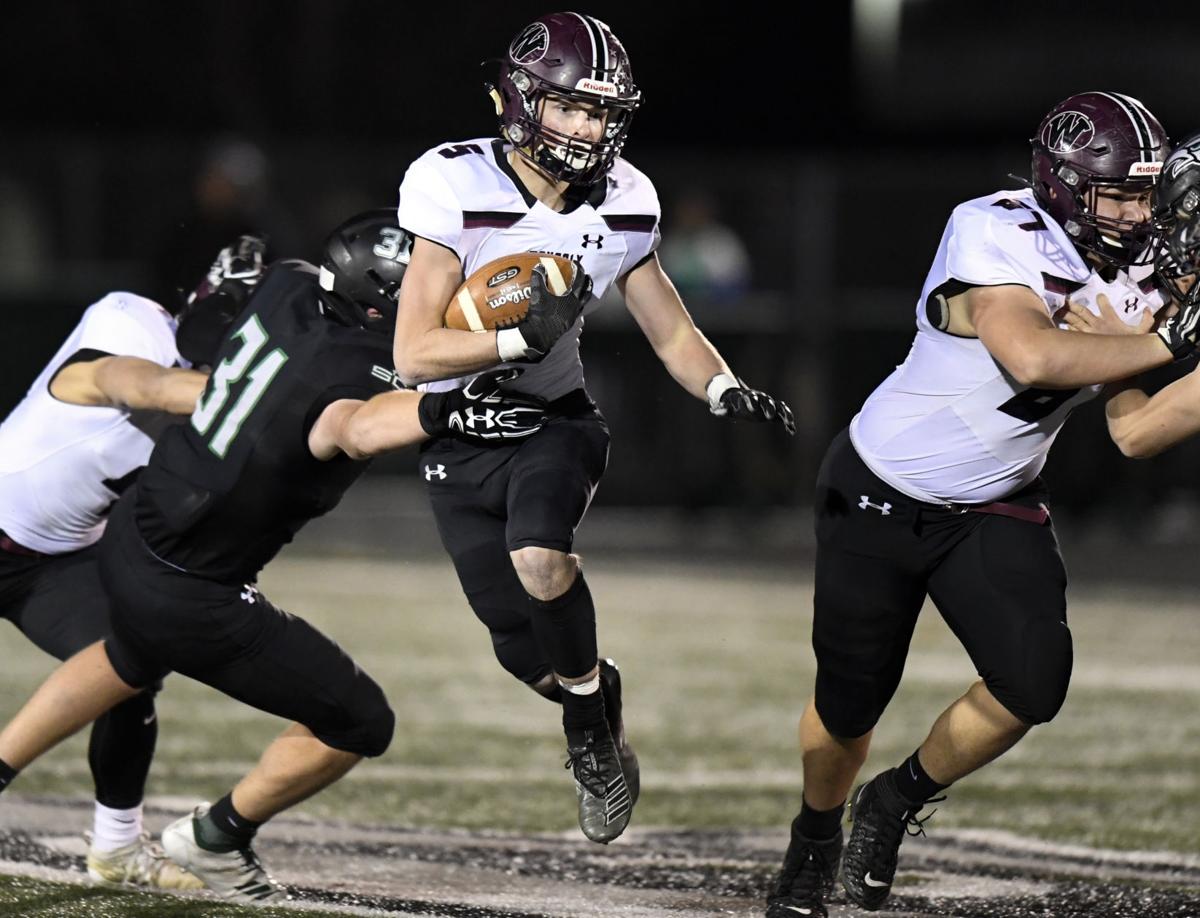 It's been a rough offseason for Trevor Brown.
First, Brown underwent two surgeries last winter to fix a pectoral muscle tear and a torn meniscus in his knee, then he faced all the sports restrictions this spring and summer due to the COVID-19 pandemic.
But the Waverly Class B all-state junior lineman has put all of those challenges in the rearview mirror. It's full speed ahead into a football season in which the Vikings are state championship contenders.
"My knee and shoulder, they're all 100%, so I'm ready to get back to it," said the 6-foot-3, 265-pounder who is being recruited by a number of Division I college programs, mostly as a defensive lineman.
The injuries forced him to miss wrestling season. He had the knee done first in November and the pectoral repair came in December. Brown played in the Class B semifinal against eventual state champion Omaha Skutt with the torn pectoral muscle.
"Once I was able to walk, I could start doing upper body stuff because the shoulder healed pretty fast," Brown said. "Once I was out of the brace, I was able to do some lunges, but I didn't start heavy lifting until the spring."
And that's when the pandemic hit, shutting down the school weight facilities as well as the local health clubs.
That's when all-state senior teammate Evan Canoyer came to the rescue.
"Evan's barn has some racks out there, and we were able to keep going (with workouts)," Brown said.
The best way Brown can show his gratitude is by helping pave the way for Canoyer and fellow senior running back Zane Schawang in a ground game that's looking to surpass last year's average of 335 yards per game.
Brown, a tackle, is one of five starters back on the offensive front, joining fellow juniors Wyatt Fanning (5-11, 225) and Jacob Krauter (6-1, 250), senior Hunter Hanke (6-2, 210) and senior tight end Tyztin Hoos (6-2, 195).
"I think we can really grind teams down in the run game," said Schawang, who rushed for 1,022 yards and nine touchdowns a year ago, and intercepted six passes as a cornerback on defense. "To be honest, it's easy running behind those guys (on the offensive line). They create huge holes, Evan creates huge holes. I enjoy it."
Canoyer, a state champion wrestler, rushed for 700 yards and 18 touchdowns for the 10-2 Vikings last season, while also playing outside linebacker. He will see double-duty in what will be his final football season. Canoyer has committed to wrestle in college at Cornell.
While Canoyer looks forward to carrying the ball again this fall, his focus will be on the defense, where Waverly returns five starters.
"That's the best part of football; I love defense," Canoyer said. "We graduated some people defensively in the secondary, which is a big part of our defense because we like to blitz and those guys have to be able to man-up back there. We're going to have the right personnel to fill in what we lost."
Waverly must replace all-state quarterback Mason Nieman, and the Vikings have three competing for the spot in preseason camp — senior Lincoln Northeast transfer Josh Oehm, senior Nolan Wiese and junior Cole Murray.
"The good news is whoever we start back there is going to have a nice security blanket with that offensive line back and those running backs," Waverly coach Reed Manstedt said. "We've also got some really good, big receivers on the outside. We shouldn't have to ask them to do too much here early in the season."
Guidelines range from extending the sideline box for football players to the 10-yard lines to no switching of benches between volleyball sets.