DeWITT — Tri County is shaking things up in Class D-1.
The Trojans, the 11th seed in the state football playoffs, were an underdog heading into Wednesday's second-round game against fifth-rated and third-seeded Elmwood-Murdock.
The Knights brought with them a high-powered rushing attack. But it ran into a wall.
Tri County smothered the Knights in all three phases in a 68-8 victory to advance to Tuesday's state quarterfinals against Cross County.
"We felt like we were undervalued and some people didn't believe in us yet, so we took that to heart and we used it," said Tri County quarterback Cole Siems, who set the tone early with a 68-yard touchdown run on zone read on the Trojans' first play from scrimmage.
Then the junior scored again. And again and again and again. …
Siems finished with seven touchdowns. The defense forced turnovers on three consecutive drives in the first half and blocked a punt to set up another score.
You have free articles remaining.
"All the sudden you knew we could move the ball the way we wanted to, and I think that definitely sparked confidence," Tri County coach Brett Scheiding said of Siems' first touchdown. "On both sides of the ball, we built ourselves up."
Elmwood-Murdock (8-2) tried to slow down Tri County's momentum with a long drive in the first half. The Knights marched down the field in 14 plays and were at the Trojan 10. But when Elmwood-Murdock quarterback Drake Spohr went to turn around after rolling out on a passing play, he was smacked by Tri County senior Brandon Seibolt, and the ball popped out.
Junior Brett Boyce picked up the ball and rumbled to the Knight 8. Siems scored on the next play to increase the lead to 22-0.
The Trojans forced a fumble on the ensuing drive and scored four plays later. Seibolt stepped in front a screen pass and picked it off on the next drive.
"We were very physical from the start, very confident off of last week," Scheiding said, noting an opening-round win at Southern. "We matched up pretty well. We were able to contain the Spohr kid, and that was probably the biggest key."
Scheiding said the Trojans (7-3) benefited from having a bye week before the playoffs. Tri County was able to heal up some injuries and "that time we were able to work on us, some of the technique things and the kids responded well."
Tri County, which recently moved to eight-man football, won one game in 2017 and two in 2018. The Trojans are at seven wins in 2019, and are playing deep into November. They'll shoot for No. 8 next week in Stromsburg.
"I think we opened eyes," said Siems, who also opened the second half with a 65-yard score, cutting back across the field, then spinning an Elmwood-Murdock defender around before coasting into the end zone. "I think people are starting to not look past us."
Siems finished with 217 yards on 14 carries. Spohr had 91 rushing yards on 21 carries.
Tri-County vs. Elmwood-Murdock, 11.6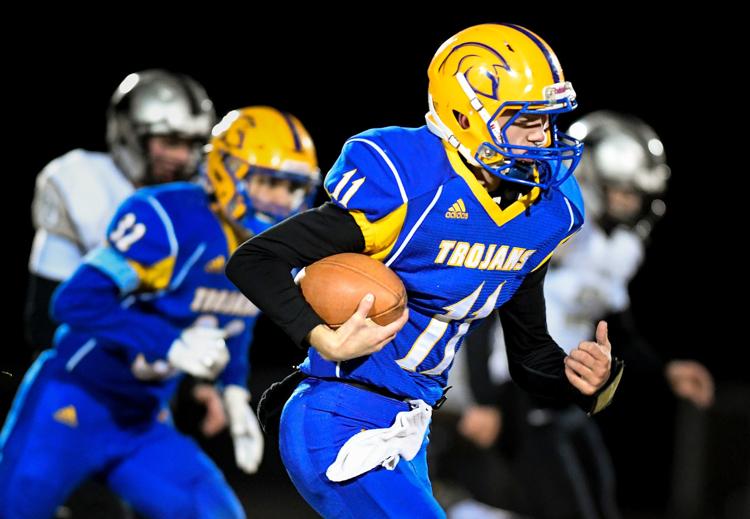 Tri-County vs. Elmwood-Murdock, 11.6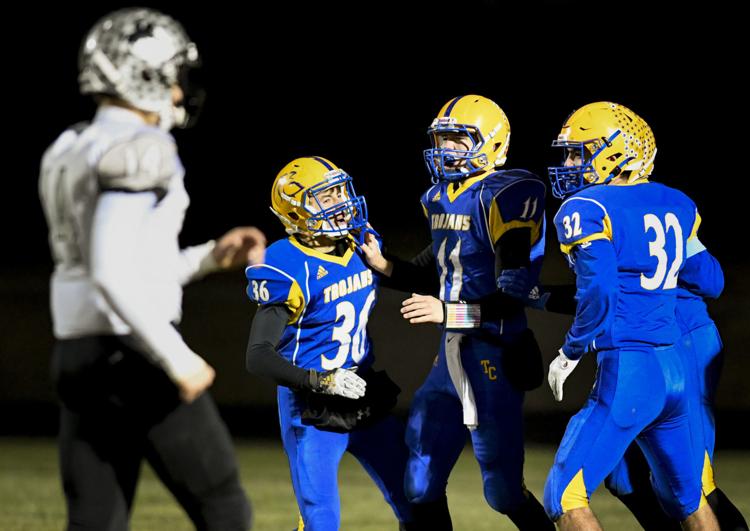 Tri-County vs. Elmwood-Murdock, 11.6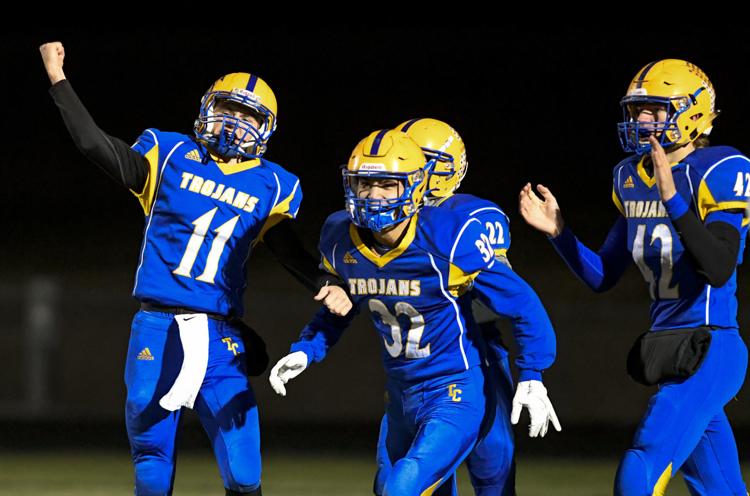 Tri-County vs. Elmwood-Murdock, 11.6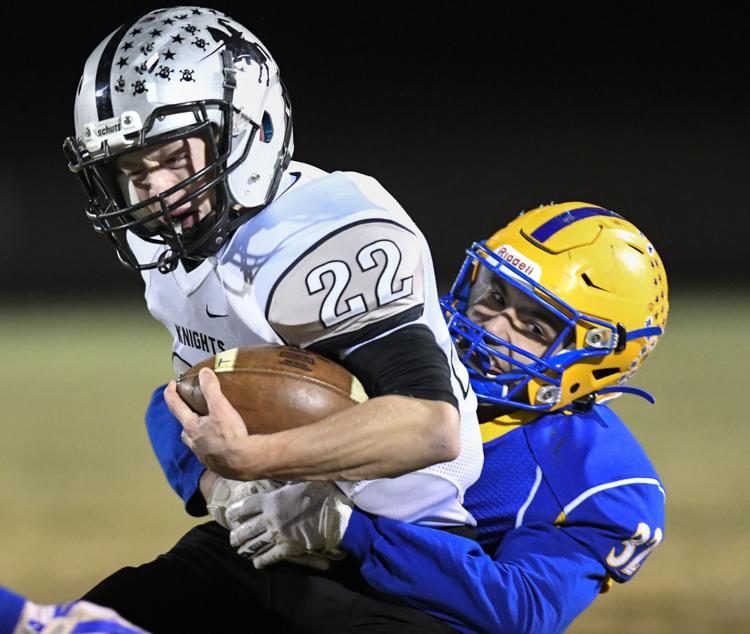 Tri-County vs. Elmwood-Murdock, 11.6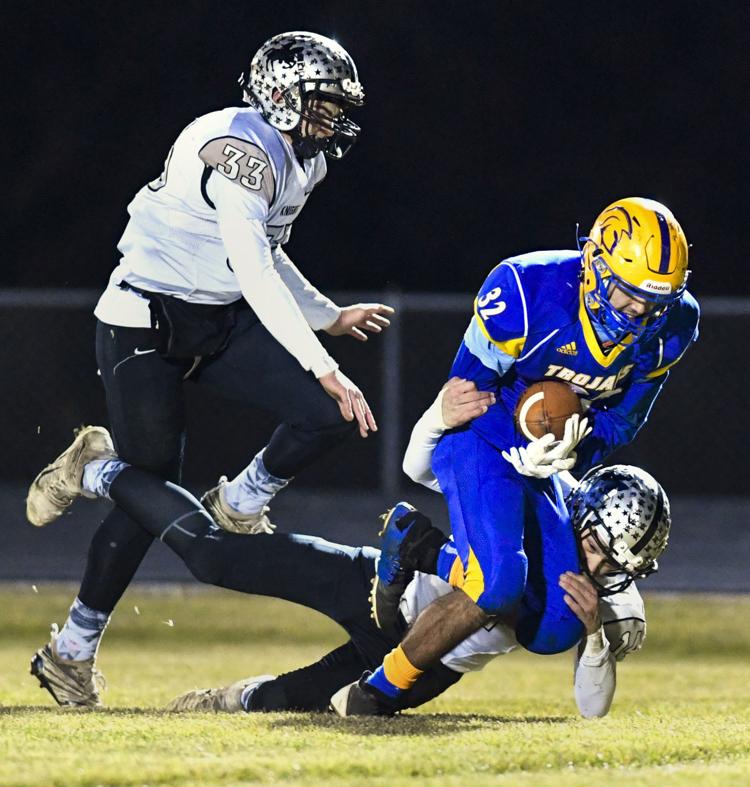 Tri-County vs. Elmwood-Murdock, 11.6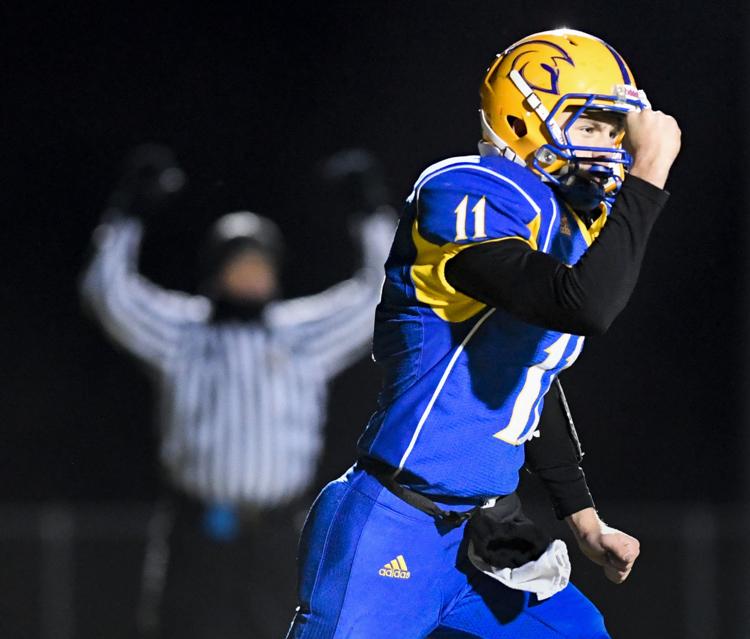 Tri-County vs. Elmwood-Murdock, 11.6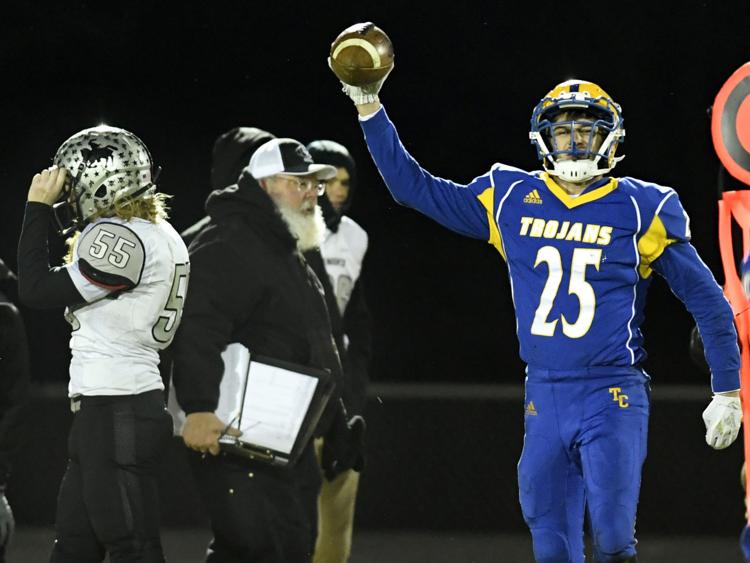 Tri-County vs. Elmwood-Murdock, 11.6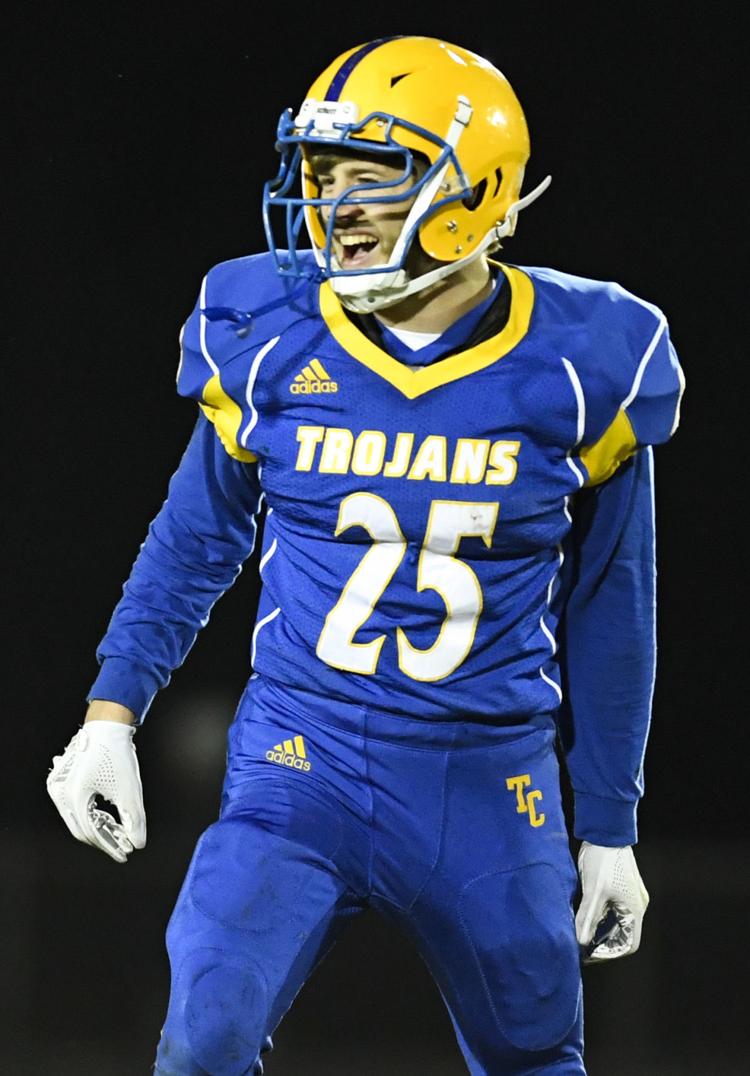 Tri-County vs. Elmwood-Murdock, 11.6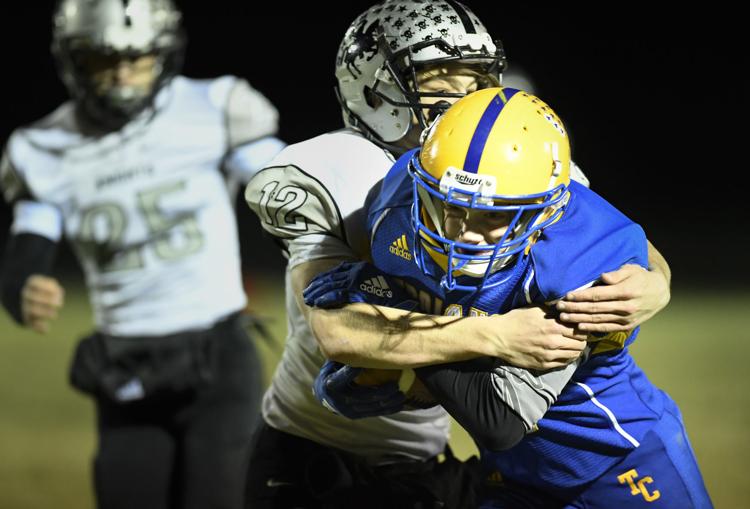 Tri-County vs. Elmwood-Murdock, 11.6