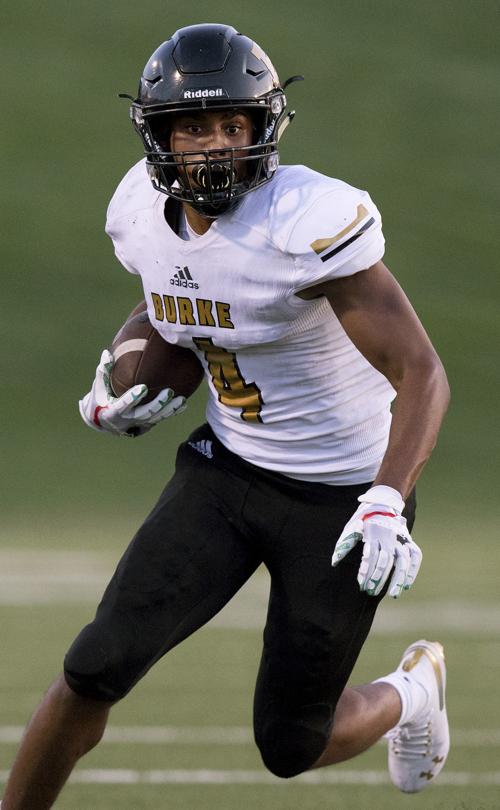 Class A football at the top has never been better.
Division I-caliber athletes saturate the rosters of the elite teams at every position on the field, and of course there are guys like Zavier Betts (Nebraska recruit), Xavier Watts (Notre Dame recruit) and Avante Dickerson (scholarship offers from Ohio State and LSU) who are coveted by almost every college program in the country.
These teams are well-coached and play with high intensity and energy.
What's a bit more painful to experience is when these teams play the Class A schools whose programs are struggling. Years of lopsided losses to the Class A blue-blood teams and playoff qualifiers have taken a toll on morale at those schools.
In this atmosphere, it's a real battle trying to convince athletic kids roaming the hallways at these schools to play football. As a result, participant numbers have dropped to dangerous levels at numerous places, sinking into the range that even fielding a varsity football team might come into question.
It's not healthy for Class A football to continue down this path. There has to be a way to restore hope to these programs that are continually getting beat down and still maintain the quality and excellence at the top.
A plan the Class A administrators should look at for this upcoming two-year scheduling/classification cycle starting next fall is to take the last 10 teams in this season's final wild-card standings, separate them out into their own district and have them play their nine-game season against each other.
You have free articles remaining.
In 2020 and 2021, that would mean a 10-team round-robin between Omaha Benson, Omaha Bryan, Omaha Northwest, Lincoln Northeast, Lincoln High, Bellevue East, Omaha South, Lincoln North Star, North Platte and South Sioux City.
South Sioux City, which opted down to Class B for the current two-year period, intends to stay in Class A this next cycle. South Sioux was 2-7 this season in B. Elkhorn will be dropping from Class A to B with the opening of Elkhorn North.
The top two teams from that group of 10 at the end of the regular season would then be the No. 15 and 16 seeds in the playoffs. Because of the scheduling accommodation, no one from the group of 10 would be eligible for wildcards into the playoffs.
The enrollment figures for next year aren't in yet, but from all indications, it looks like there will be 32 schools again in Class A football for 2020 and '21. The remaining 22 schools would then be divided into four districts (two with six teams and two with five). The district champion and runner-up would qualify for the playoffs as well as six wildcard teams.
That means 63%  of those remaining 22 schools reach the playoffs, and they will be the top 14 seeds in the 16-team bracket based on wildcard points.
This plan would significantly cut down the number of blowouts during the regular season and likely raise the number of hotly contested games. It's a way to maintain good competitive balance throughout the class and still provide every school a path to a state championship when the season begins with fall camp in August.
In the 2022-23 scheduling cycle, the top five teams from the group of 10 would then move up into the top tier and the bottom five teams from the top 22 would drop down to the group of 10.
This plan would also help the two new high schools, which Omaha Public Schools will be opening in 2022, in their transition to varsity football. New Class A schools (including the two that may be built in Lincoln in the near future) would automatically be part of the group of 10 for their first scheduling cycle to assist them in building their program.
Something to think about as we all enjoy the late fall classic known as the Class A football playoffs.