The rematch turned out to be a mismatch.
Seventh-ranked Omaha Westside scored on its first four possessions to grab control and never let go on its way to a 35-0 Class A quarterfinal football playoff win over No. 5 Lincoln Southeast before 1,755 spectators at Seacrest Field on Friday night.
Westside (9-2) avenged a 22-17 loss to the Knights in Week 3. The victory vaults the Warriors into another revenge situation next Friday at No. 3 Millard South, which beat Westside 41-26 to end the regular season.
Southeast, which lost its season opener 16-14 to Omaha Burke, finishes 9-2 after its nine-game winning streak was snapped.
"Revenge (against Southeast) was mentioned once on Sunday by one player, otherwise it never came up last week," Westside coach Brett Froendt said. "We just wanted the opportunity to show that we've gotten better since the first time we played them, both physically and mentally."
The Warriors went to trickery early when quarterback Cole Payton threw a lateral to the left sideline to Grant Tagge, who then hit a wide-open Jake Holmstrom for a 52-yard TD pass just a minute, seven seconds into the contest.
Westside installed the play on Wednesday after the Warrior assistant coaches noticed how aggressive the Southeast defense was crashing in on short pass plays.
"We thought that was something that might work, and it knocked their defense off-balance the rest of the night," said Payton, a 6-foot-2, 205-pound junior who rushed for a game-high 117 yards on 17 carries and scored two touchdowns while throwing for 77 more and another score.
The Warriors scored in much more conventional ways the next three times. Payton hit Trevor Barajas with a 21-yard TD pass on fourth-and-4 to make it 14-0 with 3:19 left in the opening period, capping a 59-yard drive.
Westside raised it to 20-0 with a 17-yard run around right end by Payton on the second play of the second quarter to finish off a 57-yard march. The next possession started with a snap over Payton's head for a 10-yard loss, but a Southeast pass-interference penalty on the next play put Westside back on schedule.
Eight plays later, Ben Radicia scored on a 1-yard run with 5:51 left in the first half to give Westside its 27-0 halftime lead.
"Cole did a great job with his legs on the read option tonight, and that allowed us to take some different blocking angles on their linemen up front because they're too strong to just go straight at them," Froendt said.
The only points of the second half came on Payton's 7-yard TD run and a two-point conversion pass to Bodie Harrell that produced the final score and a running clock for the final 8:22 of the contest.
The Warrior defense also got into the act, holding Southeast standout running back Nick Halleen to 49 yards on 11 carries in the first 24 minutes and 98 yards on 20 tries for the contest. The Knights managed just 170 yards of total offense to Westside's 338.
"They took us out of our element with that quick lead," said Southeast coach Ryan Gottula, whose team's best opportunity to score was at the end of the first half when the Knights reached the Westside 25-yard line.
"They grabbed momentum early, and we had a chance to get some of it back right before half, but we couldn't convert," the Southeast coach added. "Westside is a well-coached team, very disciplined and they never really allowed us to get anything going."
Omaha Westside vs. Lincoln Southeast, 11.8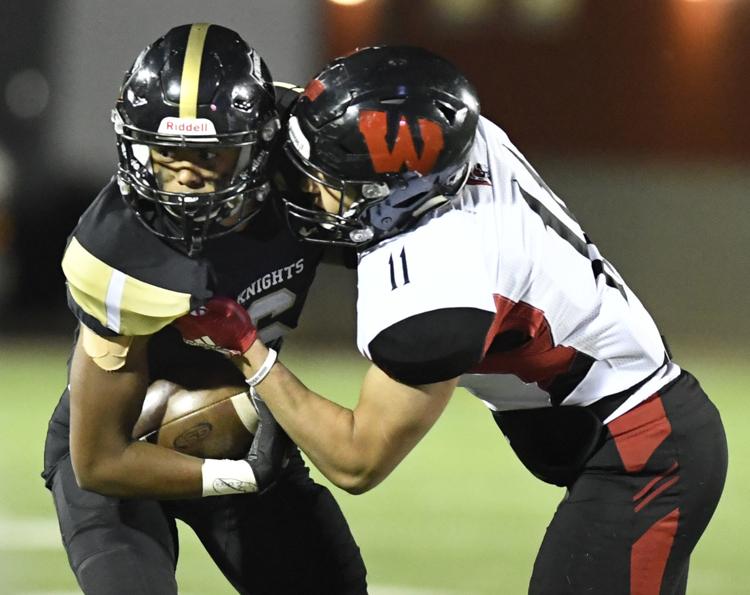 Omaha Westside vs. Lincoln Southeast, 11.8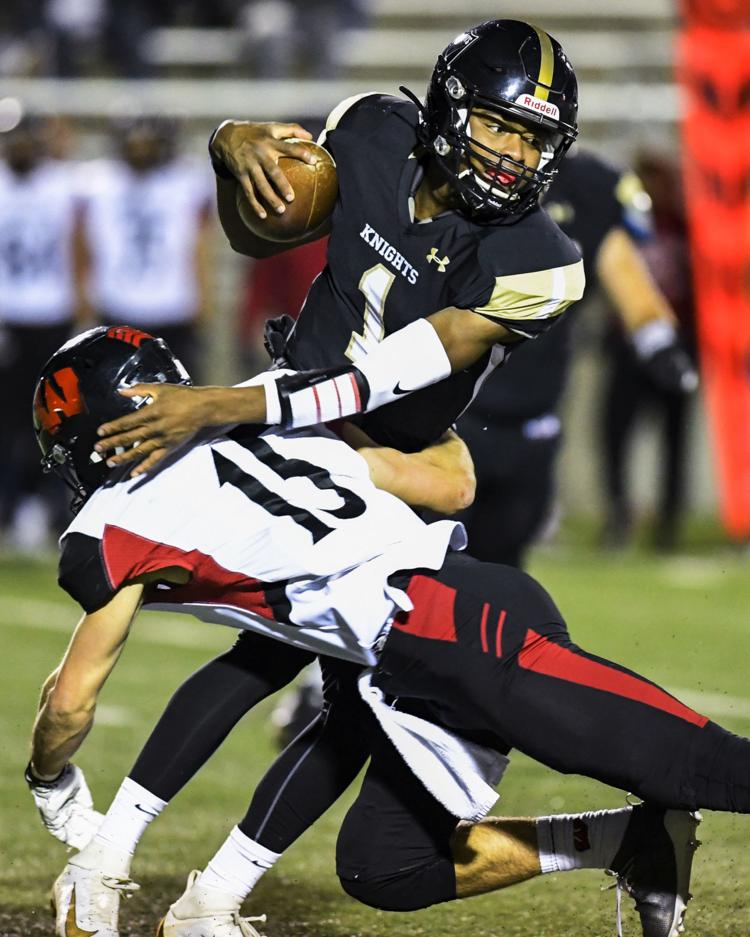 Omaha Westside vs. Lincoln Southeast, 11.8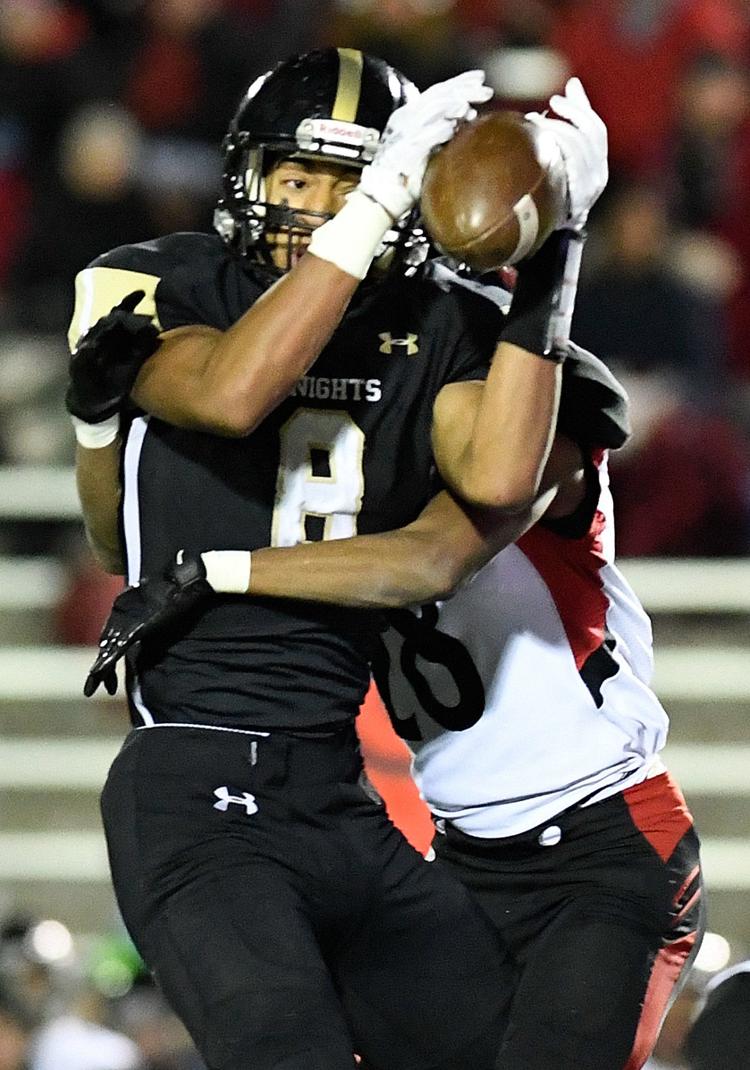 Omaha Westside vs. Lincoln Southeast, 11.8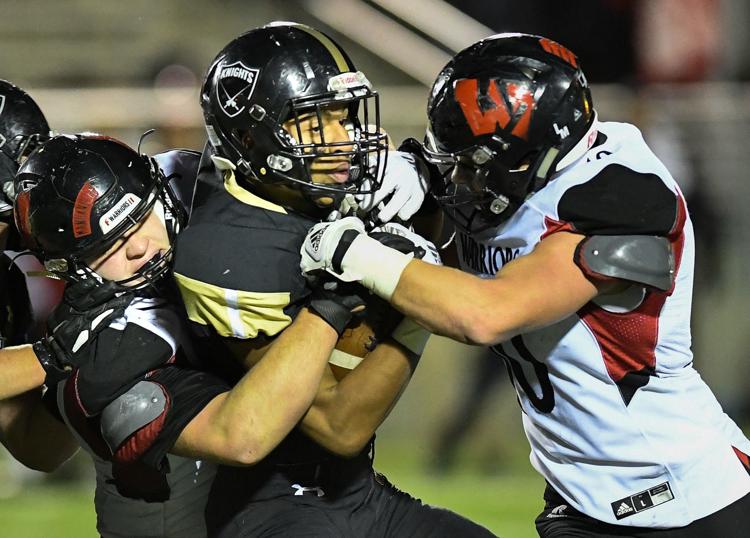 Omaha Westside vs. Lincoln Southeast, 11.8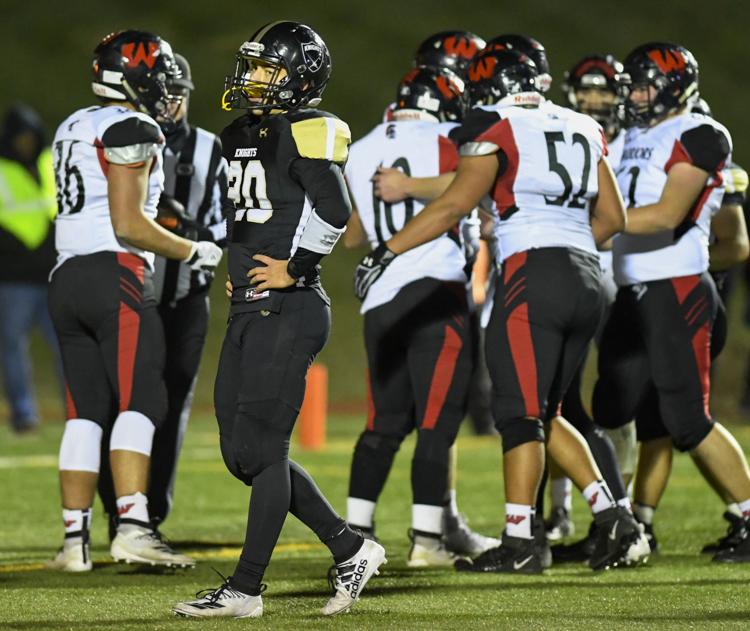 Omaha Westside vs. Lincoln Southeast, 11.8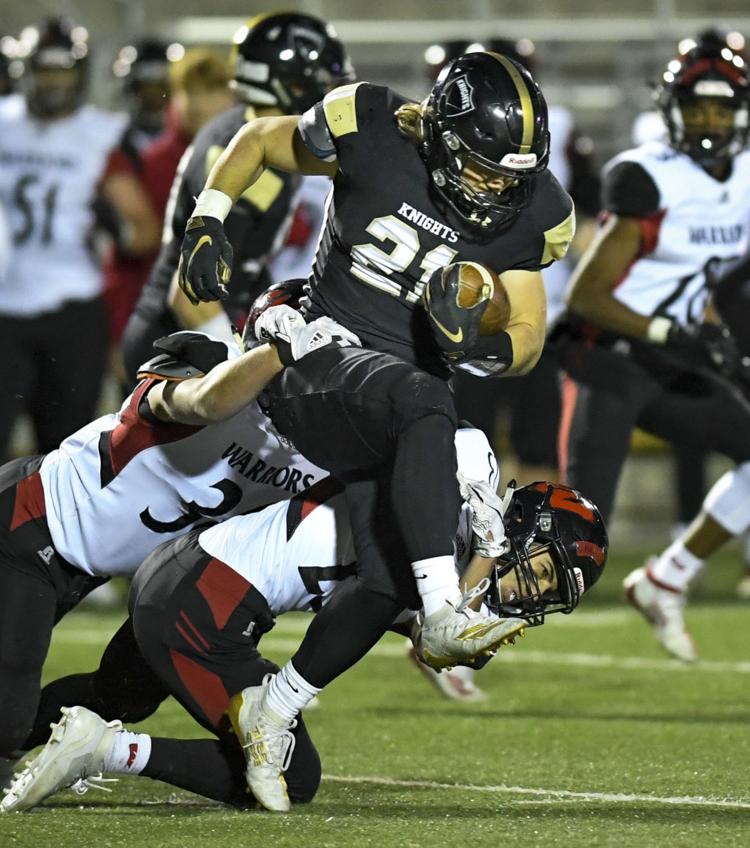 Omaha Westside vs. Lincoln Southeast, 11.8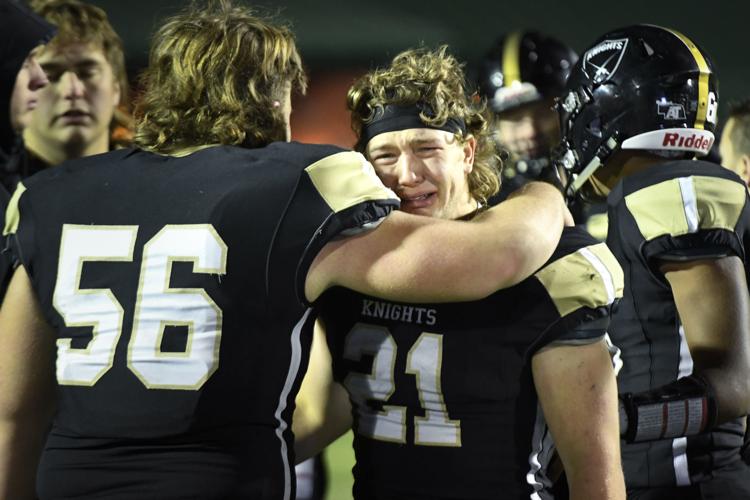 Omaha Westside vs. Lincoln Southeast, 11.8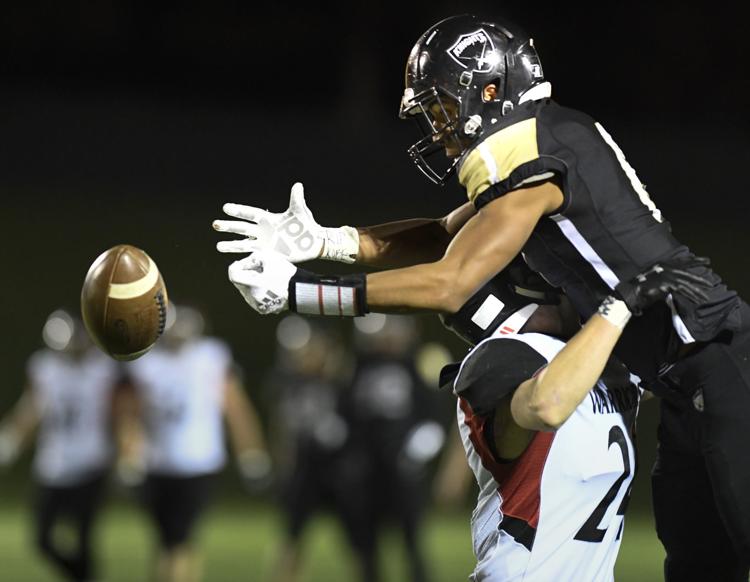 Omaha Westside vs. Lincoln Southeast, 11, 08
Get in the game with our Prep Sports Newsletter
Sent weekly directly to your inbox!