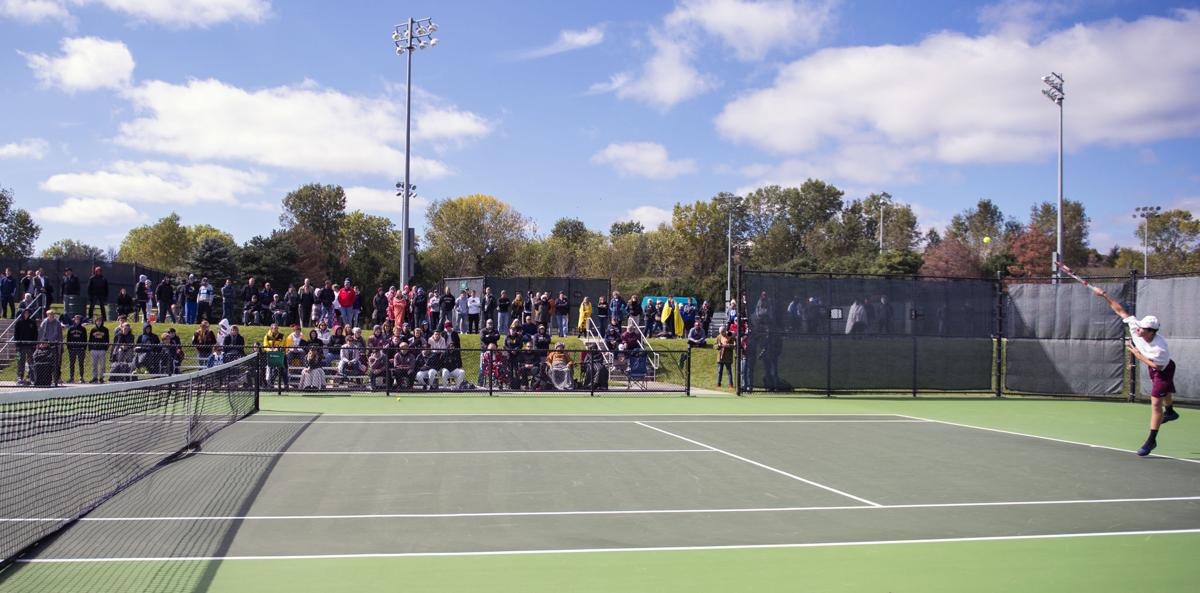 The NSAA on Monday reassured schools that it is planning to go forward with a normal start date for fall sports practices and games.
On Tuesday, the NSAA released 10 pages of health measures for each sport.
Guidelines range from extending the sideline box for football players to the 10-yard lines to no switching of benches between volleyball sets to the use of electronic whistles.
The protocols are recommendations made by the National High Schools Federation.
* The coin toss participants will be limited to the referee, umpire and one person from each team.
* Intermission may be extended to a maximum of two minutes between the first and second quarters, the third and fourth quarters, and following a PAT, successful field goal or safety.
* No shaking hands after the game.
* Players should not share towels, water bottles or other equipment.
* The ball should be cleaned/sanitized periodically throughout the game.
* Team box may be extended to the 10-yard line (Players only).
* Plastic shields covering the entire face are prohibited.
* Electronic whistles are permitted but not mandatory.
* No switching team benches/courts between sets is permissible.
* Officials are permitted to use electronic whistles.
* Scoring table will be limited to essential personnel only.
* Pre-match and post-match handshakes are prohibited.
* Pitchers are not allowed to put their hands to their mouth or blow into their hands prior to pitching the ball.
* The plate umpire should stand deeper than normal to call balls and strikes.
* Pre-game meeting with umpires will be limited to the coaches.
* For substitutions, verbal exchanges should occur while 6 feet apart. Coaches wishing to discuss a rule on the field must maintain at least 6 feet of distance from the umpire.
* During games, foul balls should be retrieved by personnel from the defensive team.
* No more than two players plus the pitcher are allowed to congregate during a charged conference. If a coach visits the pitcher, all other players should stay outside the pitching circle.
* Recommended that lineup cards be shared with scorekeepers via photo or text.
* Postgame handshakes are suspended.
* Meets could use staggered or interval starts when necessary.
* Recommended to not have award ceremonies.
* Widening the course to at least 6 feet at its narrowest point will be considered.
* If bad weather occurs, players, coaches and spectators will be asked to return to their vehicles and not the clubhouse.
* There will be a player limit on the practice ranges (driving range, putting/chipping greens).
* Digital scoring may be used when available. Scorecards will not be exchanged and signatures will not be required.
* Pre-match and post-match handshakes are prohibited.
* Players should use the same bench for every break.
* Players will be asked to wipe down their own equipment, including rackets and water bottles.
* If a ball from another court comes onto the court, send it back with a kick or with the racket.