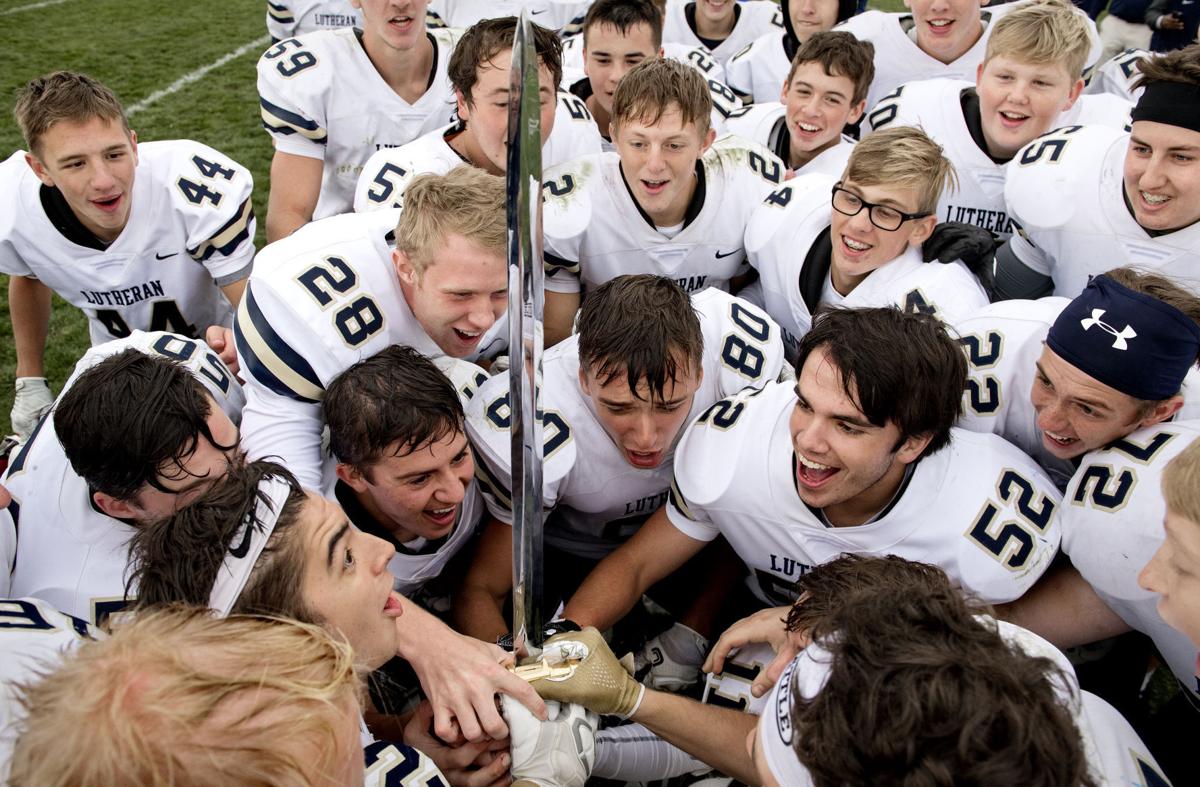 Lincoln Christian threw the first punch Friday, but Lincoln Lutheran hit back harder.
After Christian scored a touchdown on the game's first possession, the Warriors scored 35 straight points on the way to a 42-13 victory at Crusader Field.
"Right after the touchdown, we got together in a group and made sure we were ready to bounce back," Lutheran senior Colby Bliss said.
Christian's Colby Schluckebier took an option pitch 59 yards to the 1-yard line before Joe Dworak punched it in with a bruising run. Lutheran coach Greg Nelson said he was proud of how his team responded to run away with the game.
"This is a little bit of a hard team to prepare for because they run an offense that can always make you wrong," he said. "But our kids did a good job of just doing their responsibilities, and when you do that against an option team, you'll be successful. After they scored that first one, we didn't have to tweak anything, we didn't have to change anything, all we had to do was refocus and do our job."
The Warriors took the ensuing kickoff and drove 88 yards for a touchdown. Josh Duitsman hit Collin Morrison from 14 yards out.
The offense operated smoothly the rest of the way. Cayden Bergt had a pair of short touchdown runs, and Bliss added scoring runs of 29 and 35 yards.
"We are blessed with a lot of threats," Nelson said. "We have five receivers who can make plays, we have a quarterback who can make plays, and we've got running backs who can make plays. So we just try to do a good job of distributing it and getting in lots of different sets and trying to mix it up a little bit. So we know that with every one of them, when we call their name, they can take it to the house."
Christian didn't reach the end zone again until late in the fourth quarter on a 7-yard run by Schluckebier.
The win brought the Spirit Sword, the traveling trophy of the teams' rivalry, back to Lutheran's hands after Christian won last year's contest. Friday afternoon was the first time the game took place at Lincoln Christian, which is hosting all of its home games at its own field for the first time in school history.
"It means everything," Bliss said of the win. "We've worked so hard this whole season. We wanted this game, if anything, this is the one game we focused on the most. We worked hard in practice, and we deserved it."
LINCOLN LUTHERAN 42, LINCOLN CHRISTIAN 13
| | | | | | | |
| --- | --- | --- | --- | --- | --- | --- |
| Lincoln Lutheran | 7  | 14 | 14  | 7 | -- | 42  |
| Lincoln Christian  | 7  | 0  | 0 | 6 | -- | 13  |