It only took one look at Lincoln Northeast new head coach Dan Martin's resume to get Rocket seniors Jesston Howard and Kobe Schejbal on board with their third different head coach in three seasons.
Martin came to Lincoln from Kearney where he was an assistant coach the past seven years for a Bearcat program that's been in the Class A playoffs nine straight seasons and was the state runner-up in 2017.
After his college career at Nebraska-Kearney, he spent two years as an assistant at Grand Island, last year's state runner-up and a playoff participant 14 of the last 15 years.
"It's easier for us to buy in because Coach (Martin) knows what it takes to be a successful program," Schejbal said Monday after the Rockets' first official practice of the season. "That brings us a lot of confidence that we can get there."
Martin inherits a Rocket squad that brings back a number of experienced players from a 5-4 team last season that was in the playoff hunt until the final week. But three of Northeast's top senior returners — all-city running back Nick Halleen, tight end/linebacker Keaton Beaudette and two-year starting quarterback Shadon Shannon — transferred to Lincoln Southeast during the offseason.
But with a number of skilled position players back in addition to Howard and Schejbal as well as seven senior linemen, the season goals haven't changed.
"We're ready to take the next step and get to the playoffs," Howard said. "We had a good season last year, but we all feel like we're capable of doing more."
Although Monday was the first day of fall practice for all of the state's high school sports, Martin already had a pretty good idea of what the Rockets have this season.
Martin saw his team in live action during the Locker Room camp in early June as well as a weekend team camp at Simpson College in Iowa in July. The week leading into the Simpson camp, Martin worked with his team during a helmets-only camp at Northeast. He also had them together for conditioning last week.
The transition was aided by the fact that both varsity assistants from last season — Javonta Boyd and Ryan Hitz — are back this season.
"They were a huge help in getting guys in for spring workouts and taking care of some summer stuff I had to miss making the move from Kearney to Lincoln," Martin said.
"We have good senior leadership, and they're a resilient group that's been open to what we're trying to do," added Martin, a math teacher at Northeast. "We've been able to get some guys who were athletes in other sports to come back out for football, and that's helped our numbers."
Martin said his total number of players is around 100 with 29 of those freshmen. He expects the freshman total to grow to between 40 and 50 during the first week of classes.
The Nebraska School Activities Association (NSAA) mandates that the first two days of preseason practice be non-contact with just helmets. Days 3 and 4, only helmets and shoulder pads are permitted with full gear and full contact allowed on Day 5 and beyond.
Northeast opens the season at Fremont on Aug. 30.
Northeast football practice, 8.12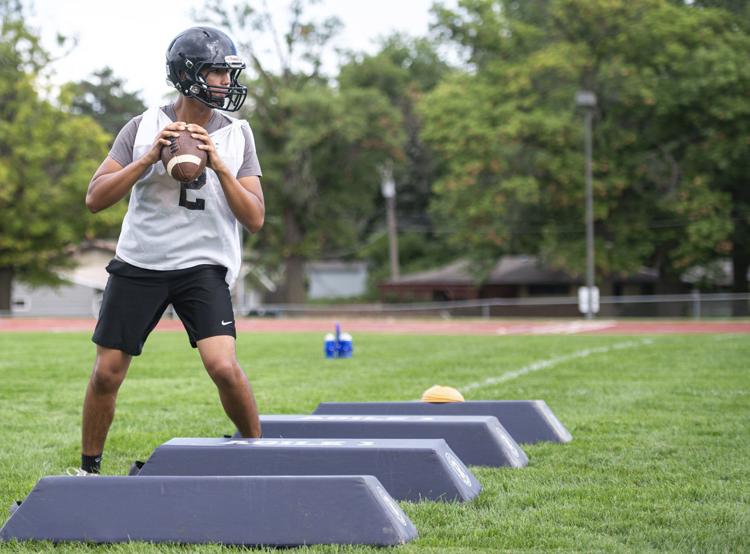 Northeast football practice, 8.12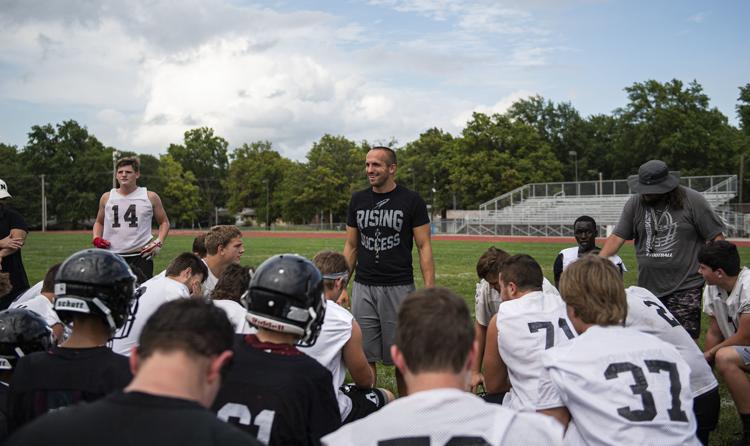 Northeast football practice, 8.12
Northeast football practice, 8.12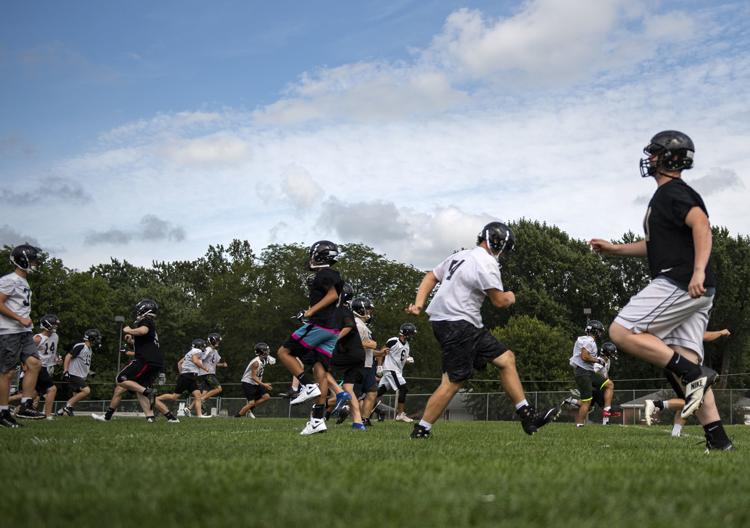 Northeast football practice, 8.12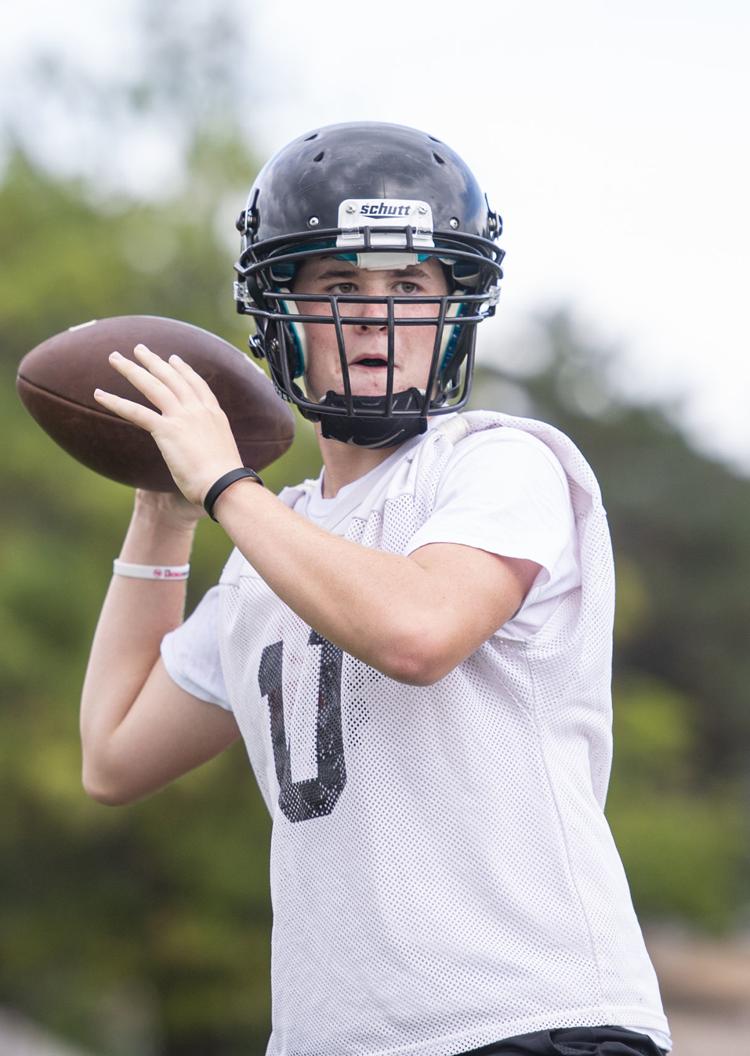 Northeast football practice, 8.12

Northeast football practice, 8.12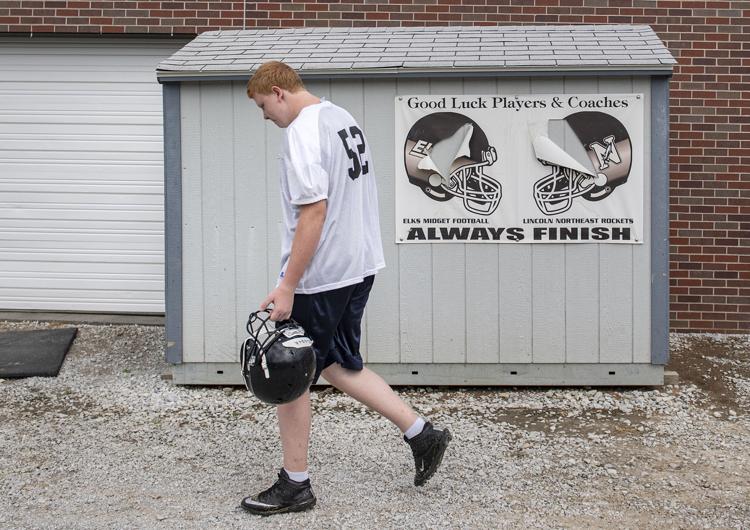 Northeast football practice, 8.12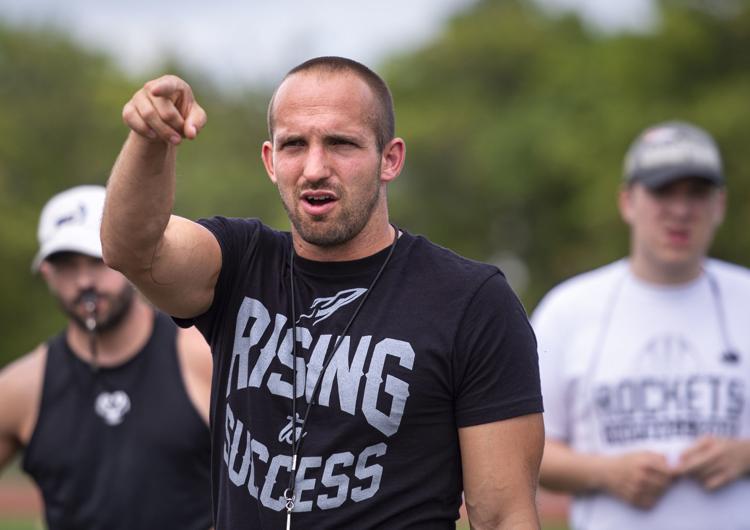 Northeast football practice, 8.12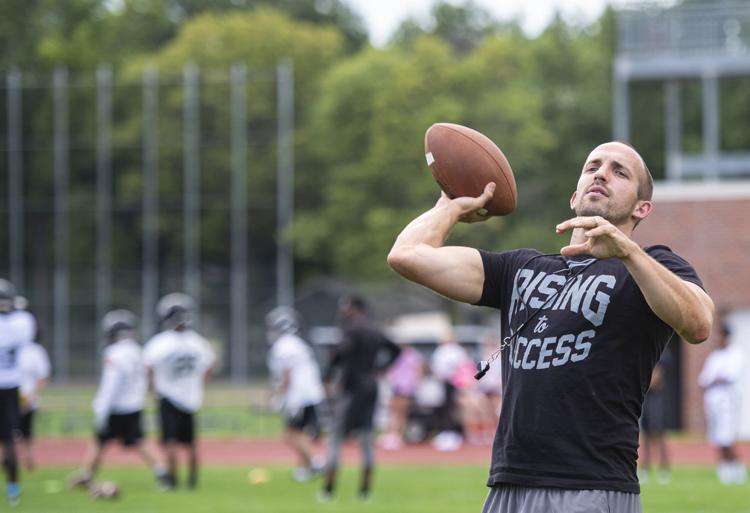 Northeast football practice, 8.12