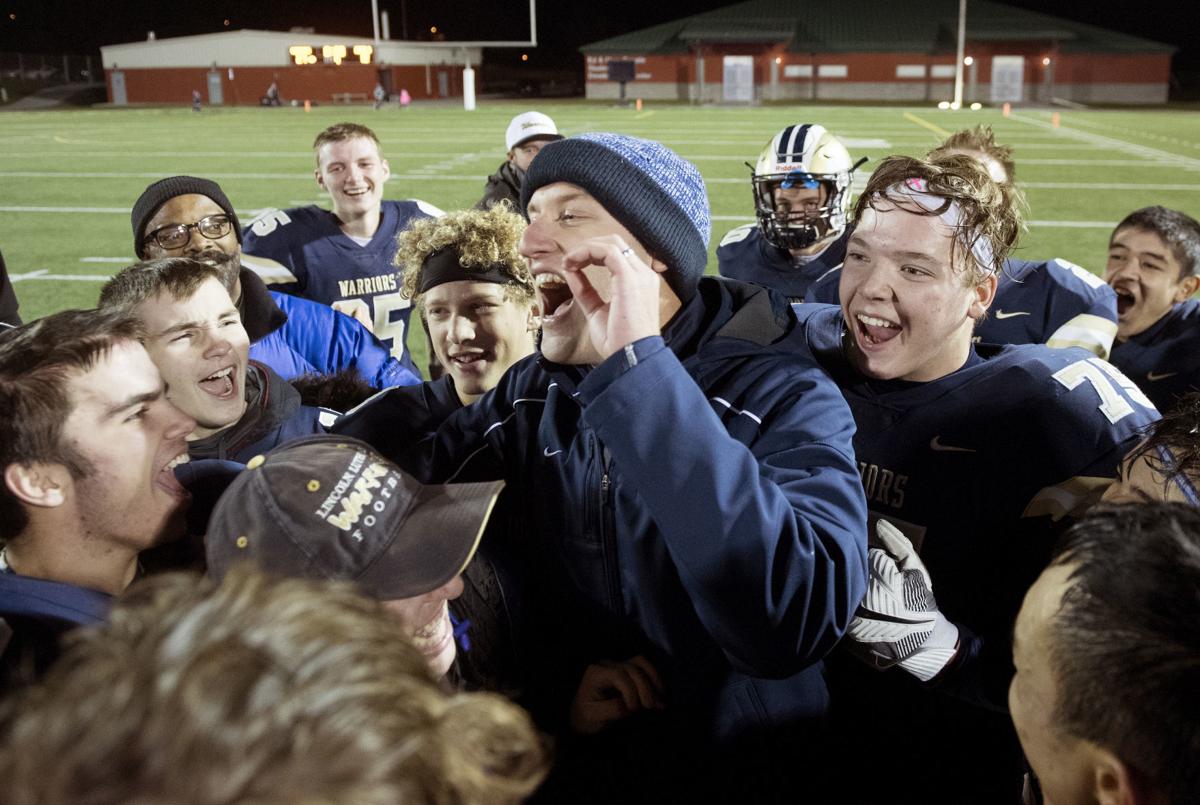 Last year, Greg Nelson took Lincoln Lutheran to uncharted territory.
In the Warriors' first playoff appearance since 2012, an air attack led them to a class C-2 semifinal run before a loss to Centennial.
Some things have changed since then.
The Warriors made the jump to C-1 in the offseason, and lost their quarterback Cole Shaedel.
A lot of things, however, have not.
The trenches will be owned by the Warriors this season, that is one thing Nelson is sure of.
Tyler Schilz, Noah Steuber and Zach Streich make up the heart of the Warrior offensive line. Between them is seven years of starting experience, to go with some beef.
The three linemen average over 210 pounds, adding a lot of bulk to protect first year quarterback James Admiraal.
"That experience just helps them with communicating and having already seen everything up front," Nelson said, "It will be pretty rare for a team to throw something at us that they haven't seen before."
Nelson said there is no complacency with his team, and this summer has been a prime example of that.
"Success in the weight room leads to success on the field, so we know that will pay off come late August," Nelson said.
The veteran group of linemen, along with a large group of receivers coming back, have led the charge.
The group of seniors has reached new program heights with Nelson at the helm, but there is still one more step left to take.
"The first few days of practice were the most competitive since I have been here," Nelson said, "They know they need to step their game up in a new class, but there is no fear. Everyone wants to step up and prove it."
Lutheran proved last year that it can compete with the best in the state, and Nelson said this year it is just about building on that again.