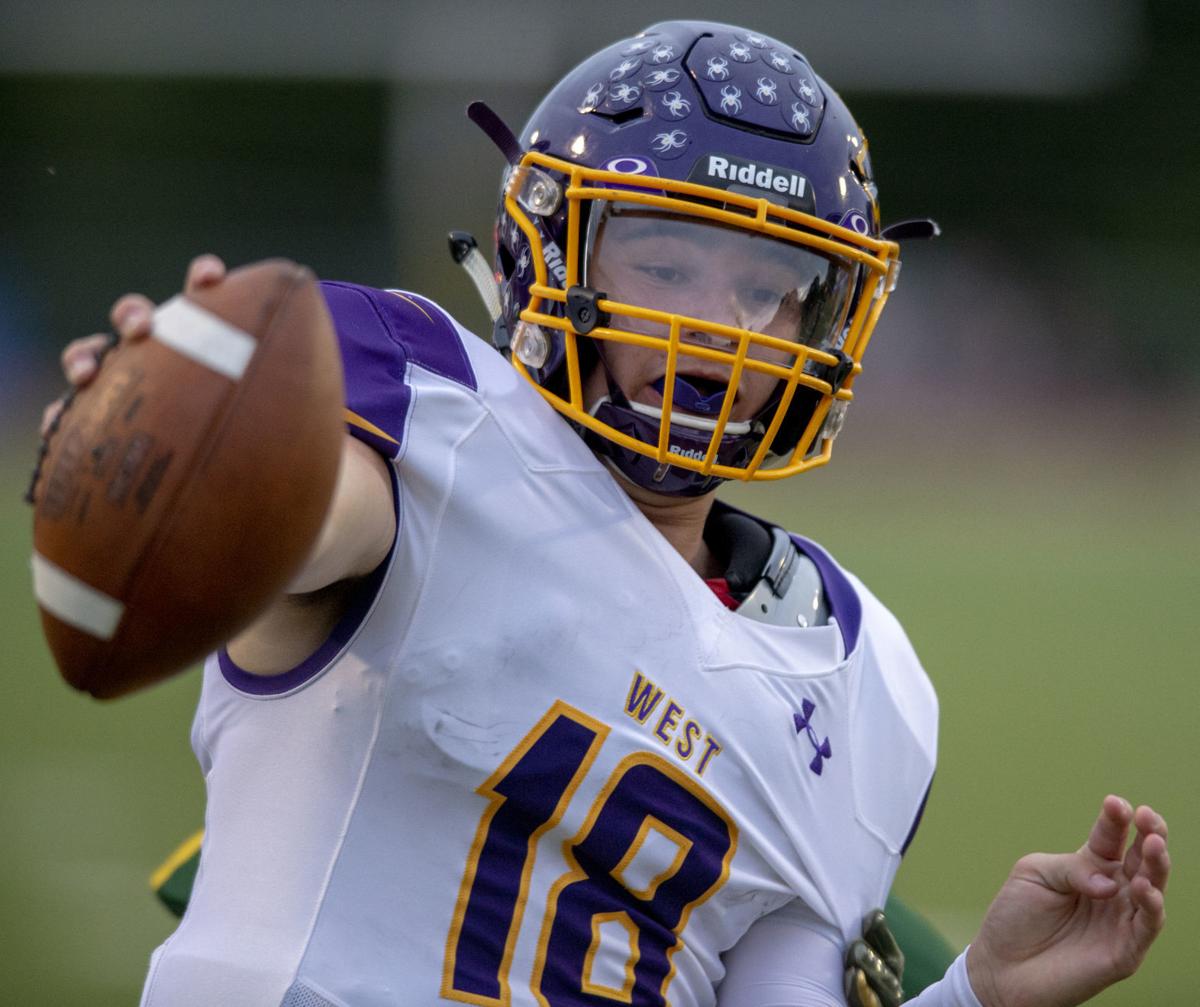 Nate Glantz is only five games into running Bellevue West's complex offense, and the senior quarterback seems to be making progress every week.
The Millard West transfer completed 15 of 19 passes for 208 yards and three touchdowns and ran for two more scores to lead the Class A No. 1 Thunderbirds to a 42-0 football win over Lincoln Pius X at Aldrich Field on Friday night.
"I'm getting more and more confident every week," said the 6-foot-1, 185-pound Glantz, who had TD runs of 10 and 9 yards in the first half. Bellevue West (5-0) scored on its first five possessions to take a 34-0 lead into halftime.
"I have those hogs in front of me on the offensive line, a star running back I can hand off to and a crazy group of receivers who make unbelievable plays with the ball in their hands," he added. "It's fun running this offense."
Glantz hit Nebraska recruit and Super-State wide receiver Zavier Betts in stride in the end zone for a 29-yard TD pass midway through the first quarter, one play after an interception by Jack McDonnell.
Bellevue West also scored after Devin Mills returned a blocked field goal 47 yards to the Pius X 33 with 3:40 left in the opening period. Super-State running back Jay Ducker had three runs totaling 24 yards before Glantz finished it off with his 9-yard TD.
You have free articles remaining.
"It's a pretty complicated offense, and Nate is really starting to feel confident in reading his keys and his decision-making," Bellevue West coach Mike Huffman said. "He has first-period study hall and I have first-period plan, so he's usually down there with me going over things (in the playbook). I think those sessions are paying off."
Glantz's other two TD passes were forward pitches on jet sweeps to Keagan Johnson (19 yards) in the second quarter and Betts (7 yards) for the game's final score on Bellevue West's first possession of the third quarter.
Ducker, a Northern Illinois recruit, finished with 108 yards on 14 carries and a touchdown run of 9 yards in the second quarter. Ducker also caught three passes for 67 yards.
The Thunderbirds limited Pius X to 57 yards rushing, but Pius X had some success through the air. Jon Andreasen broke a short pass from Matthew Downey for 58 yards in the first quarter before the Thunderbolts' 34-yard field goal was blocked.
The Thunderbolts ended the game on the Bellevue West 1-yard line after Downey completed four straight passes for 62 yards against the Thunderbirds' reserves in the final minute.
"Bellevue West is the complete package," said Pius X coach Ryan Kearney, whose team slipped to 1-4. "They have a lot of speed on both sides of the ball and they're extremely well-coached. Their quarterback does a nice job extending plays with his legs and picking up yardage if everything else is covered."
Bellevue West vs Lincoln Pius X, 9.27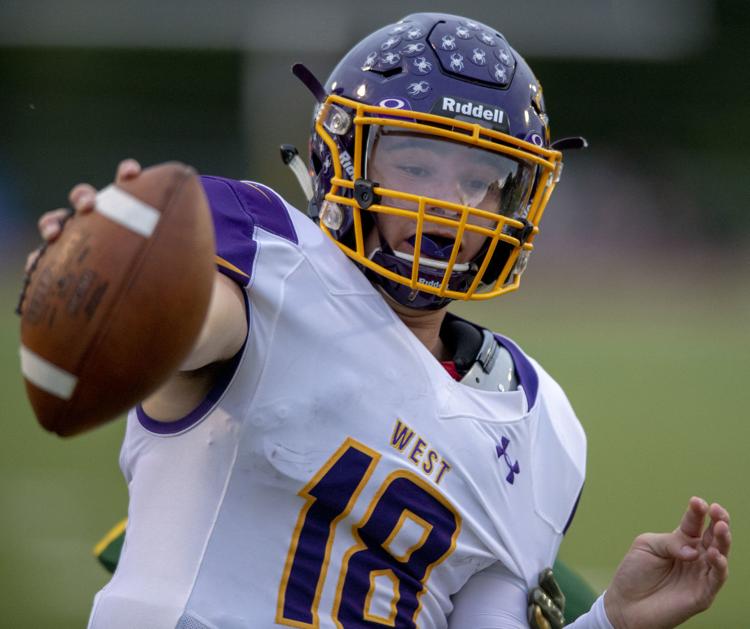 Bellevue West vs Lincoln Pius X, 9.27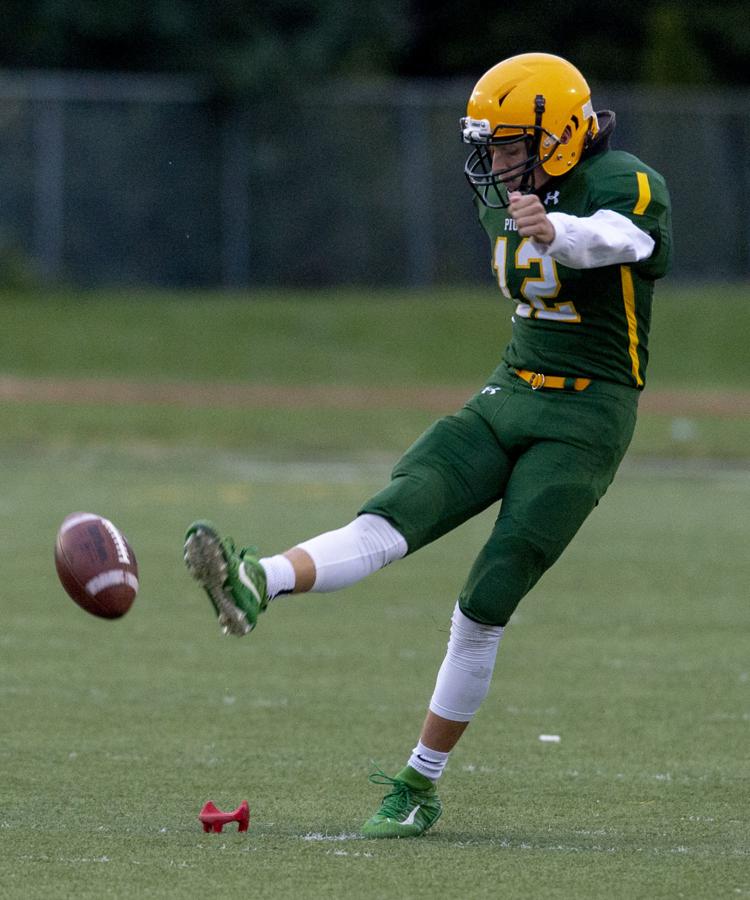 Bellevue West vs Lincoln Pius X, 9.27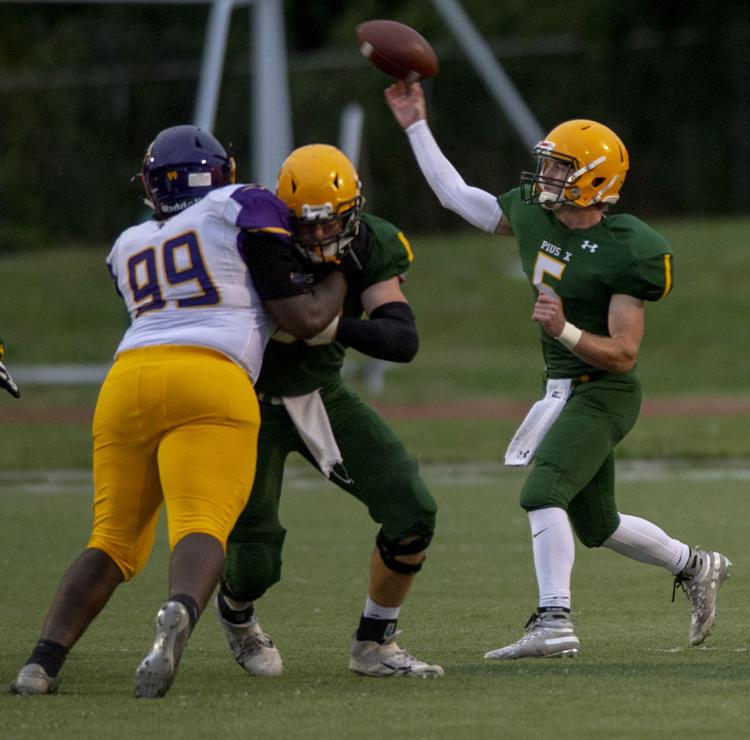 Bellevue West vs Lincoln Pius X, 9.27
Bellevue West vs Lincoln Pius X, 9.27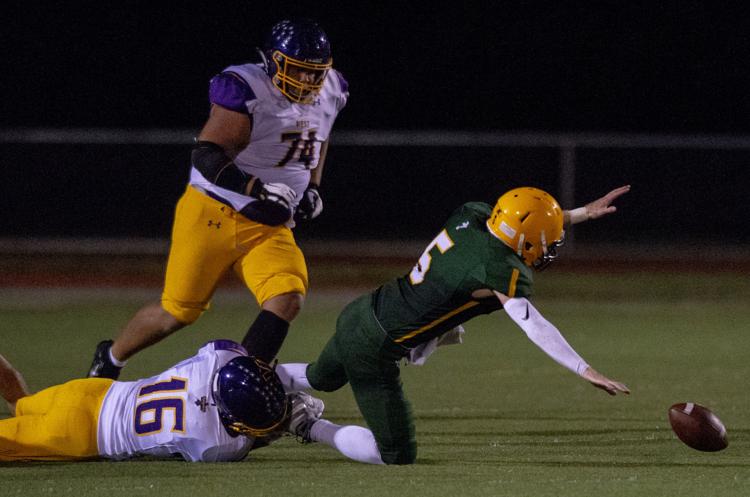 Bellevue West vs Lincoln Pius X, 9.27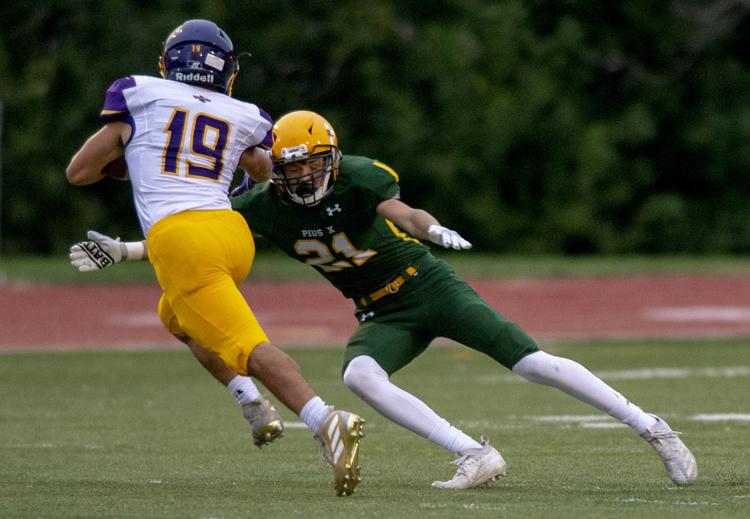 Bellevue West vs Lincoln Pius X, 9.27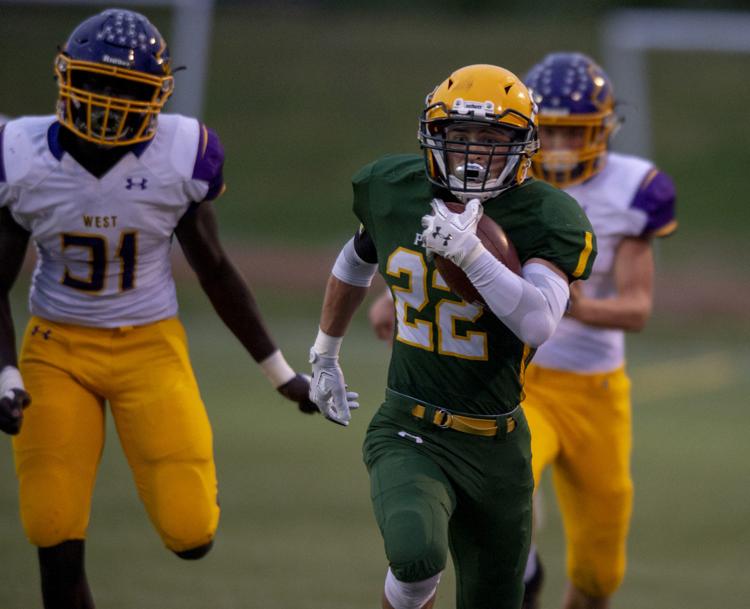 Bellevue West vs Lincoln Pius X, 9.27