Mullen running back Lane Edis had Johnson-Brock back on its heels. Ty Hahn made sure the Eagles quickly got back to their feet in the Class D-2 state championship football game Monday at Memorial Stadium.
After the Broncos raced to a 20-point first quarter lead, the junior all-state receiver/defensive back scored four touchdowns and piled up 311 all-purpose yards in propelling top-ranked Johnson-Brock to a 56-26 victory over No. 5 Mullen for the school's first state football title.
Edis, a 5-foot-10, 185-pound senior all-stater, had 117 of his game-high 263 yards rushing on Mullen's first three possessions, which ended with Edis TD runs of 12, 22 and 36 yards.
Johnson-Brock (13-0), meanwhile, went three-and-out the first two times it had the ball.
"We came to fight, in all honesty, we thought we would be able to hit them hard and surprise them out of the gate, but they did that to us," said the 6-2, 185-pound Hahn, who rushed for 120 yards and a pair of scores, caught seven passes for 116 yards and one score, registered a team-high 14 tackles on defense and intercepted two passes, one of which he returned 20 yards to the end zone for the game's final score with 1:57 left.
'We kept our composure, we were down to Sacred Heart Week 8, we've faced adversity before," Hahn added. "We were ready to come back."
Hahn started the comeback with a 56-yard run for a TD out of the backfield on the first play after Edis' third TD run. Sophomore wide receiver Kaden Glynn then caught touchdown passes of 15 and 52 yards from senior quarterback Cole Fossenbarger to give Johnson-Brock a 22-20 lead at intermission.
Fossenbarger overcame two Mullen interceptions to complete 19 of 27 passes for 329 yards.
Hahn caught a 9-yard TD pass, part of a 20-point third quarter to counter Edis' fourth scoring run of 48 yards. A 19-yard TD by Hahn and his pick-six accounted for Johnson-Brock's fourth-quarter scores.
You have free articles remaining.
Keep reading for FREE!
Enjoy more articles by signing up or logging in. No credit card required.
Edis managed just 68 yards in the second half. He was stopped by Fossenbarger and Hahn on a fourth-and-1 early in the third quarter, and the Eagles scored on a 34-yard TD pass from Fossenbarger to Dylan Rowe to increase the margin to 28-20.
"We kept giving them the edge in the first quarter, so we wanted to make sure we got out there and bottle him up a little better," Johnson-Brock coach Mitch Roberts said. "We did a bad job of that the first quarter, but it picked up in the final three.
"We just needed to trust what we'd gone over this week, for everyone to do their job and trust the guy next to them. We started doing our own things. When this group comes together, we're a hard team to beat."
Hahn had rushed for just 147 yards in the Eagles' first 12 games combined, but Mullen coach Mitch Pfeiffer wasn't surprised when he lined up in the backfield.
"We knew there was a good chance they'd run the ball with Hahn some, too," Pfeiffer said. "We were probably expecting the pass more and so not focusing on the run so much and we didn't get off our blocks like we should've.
"Things were looking nice there in the first quarter," he added. "We just couldn't keep the momentum. Obviously, they're a very talented football team and we had them on their heels a little bit. We knew there was chance they'd regroup and get things going, and we weren't able to maintain our intensity."
Johnson-Brock vs. Mullen, 11.19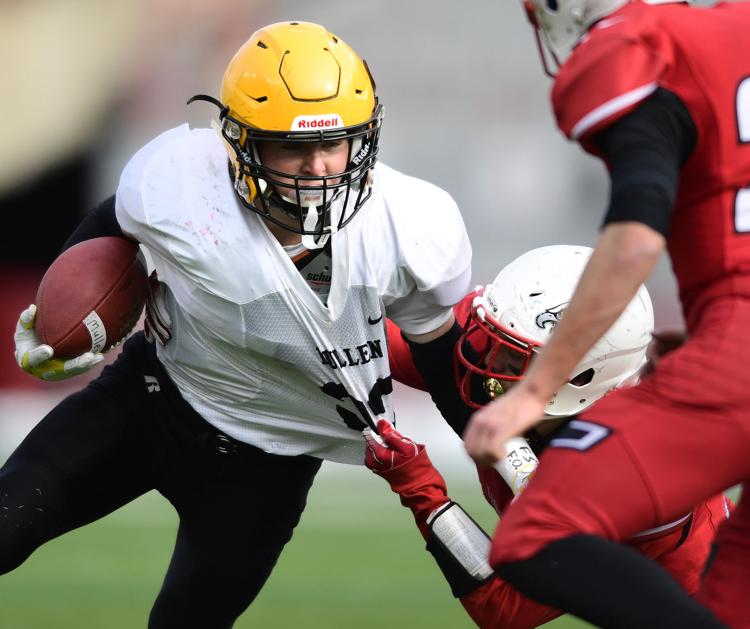 Johnson-Brock vs. Mullen, 11.19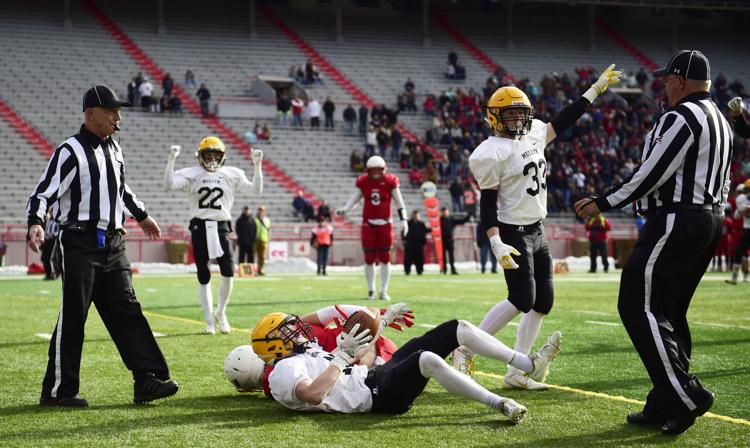 Johnson-Brock vs. Mullen, 11.19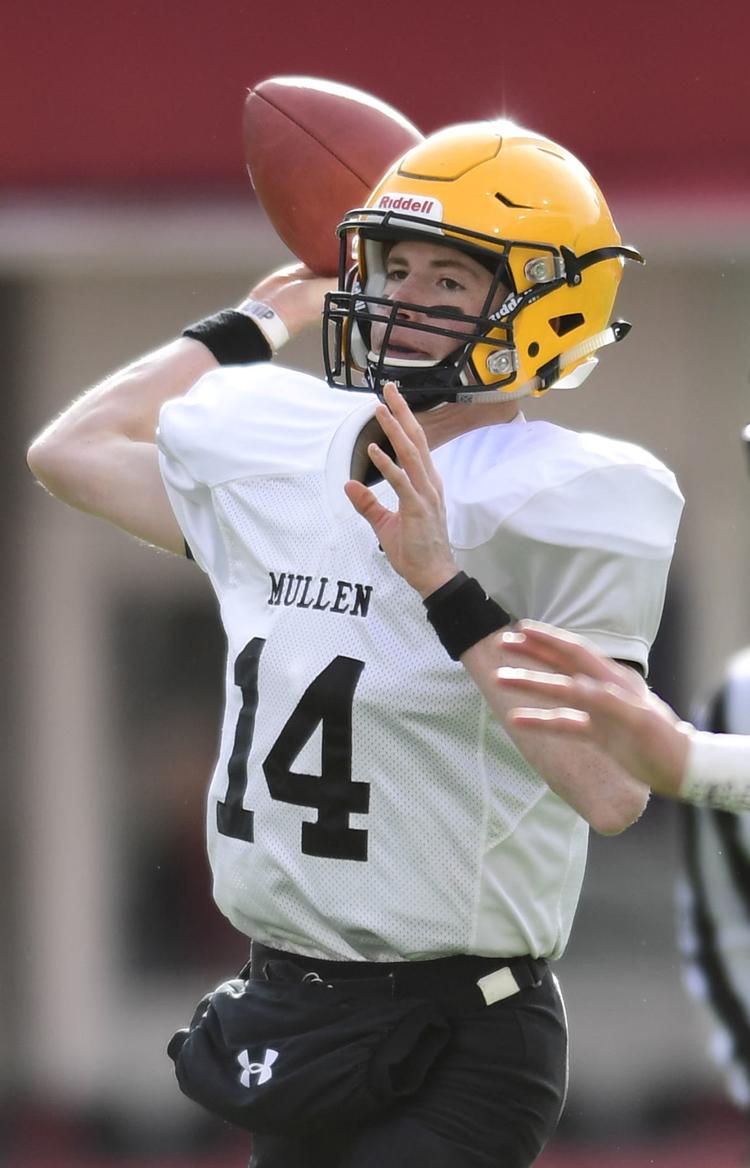 Johnson-Brock vs. Mullen, 11.19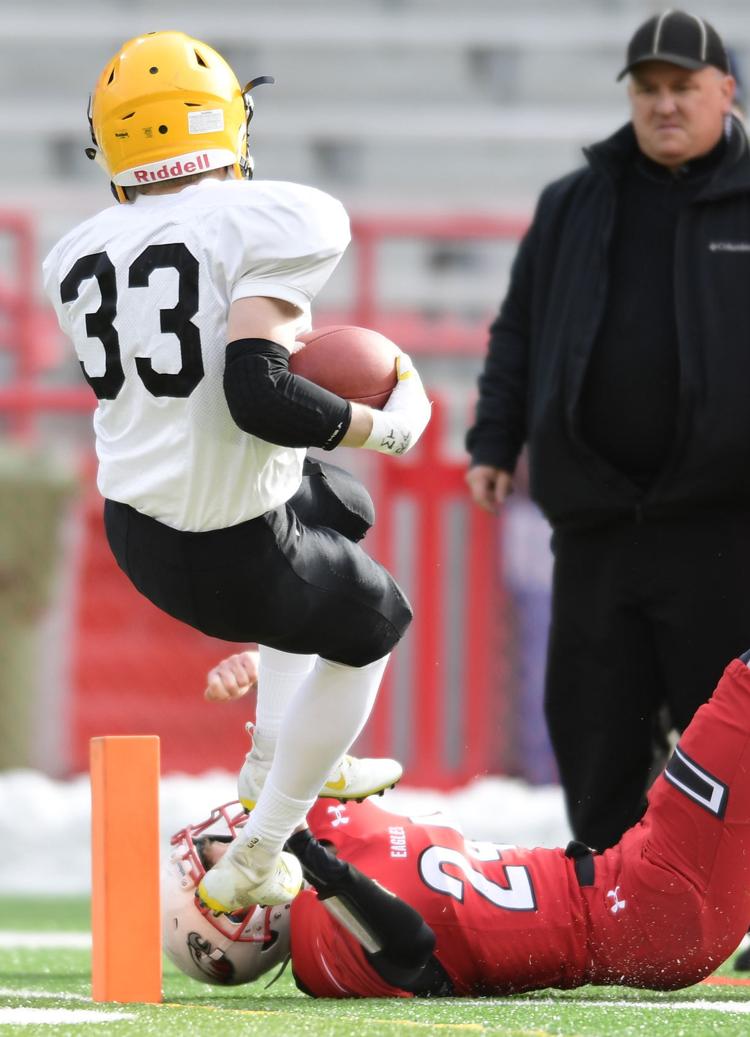 Johnson-Brock vs. Mullen, 11.19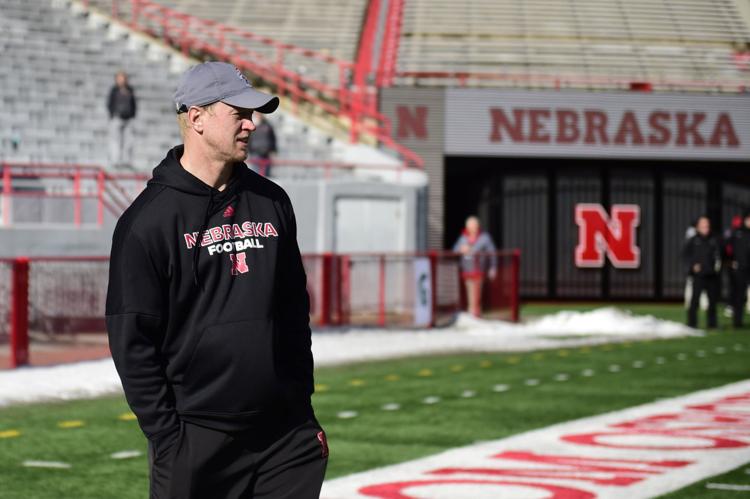 Johnson-Brock vs. Mullen, 11.19
Johnson-Brock vs. Mullen, 11.19
Johnson-Brock vs. Mullen, 11.19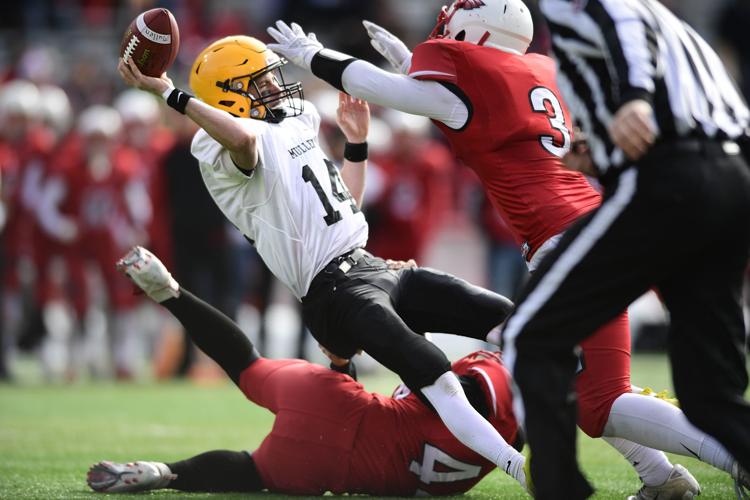 Johnson-Brock vs. Mullen, 11.19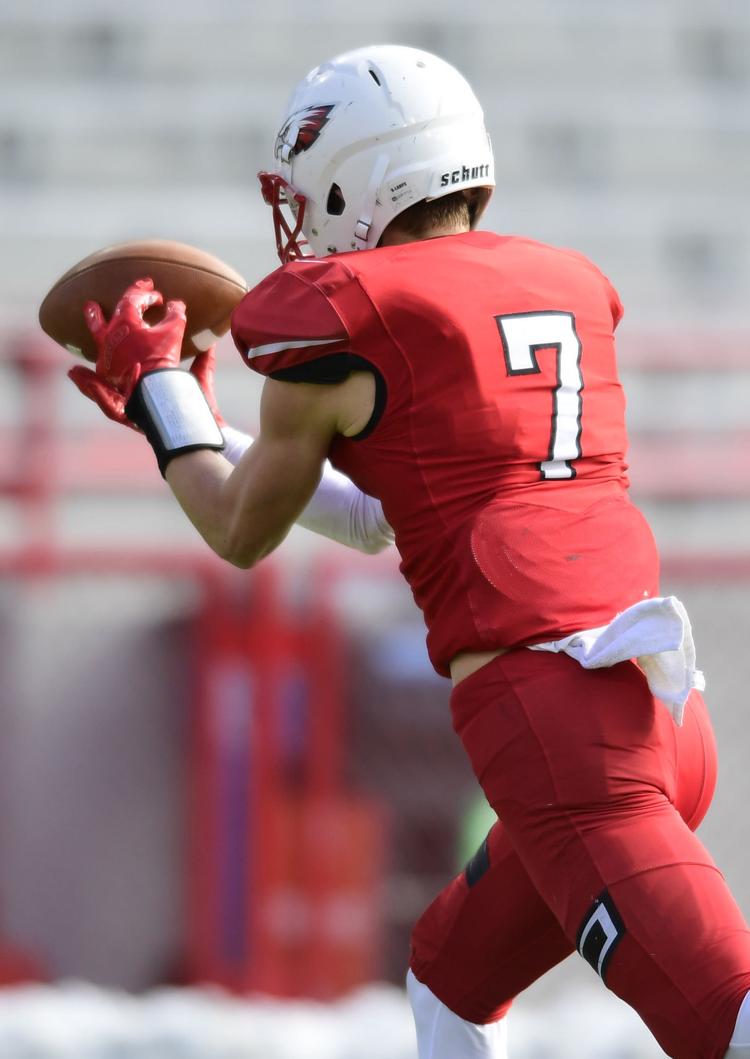 Johnson-Brock vs. Mullen, 11.19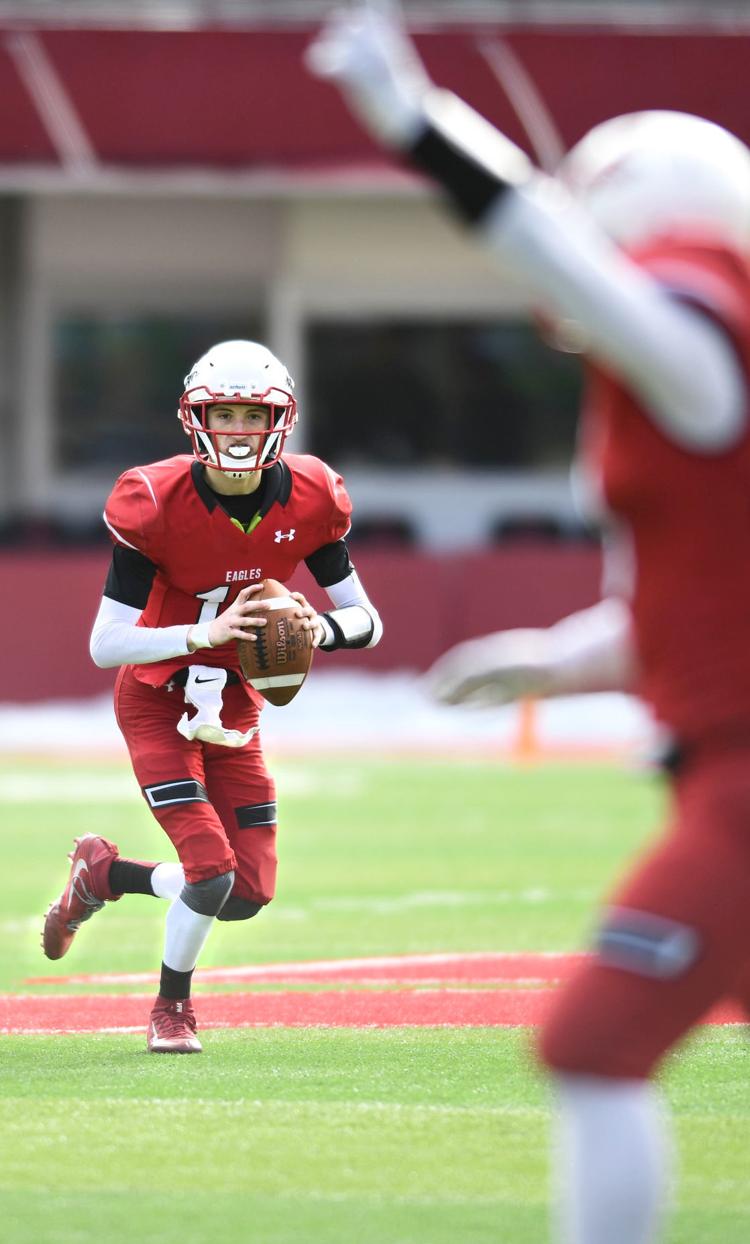 Johnson-Brock vs. Mullen, 11.19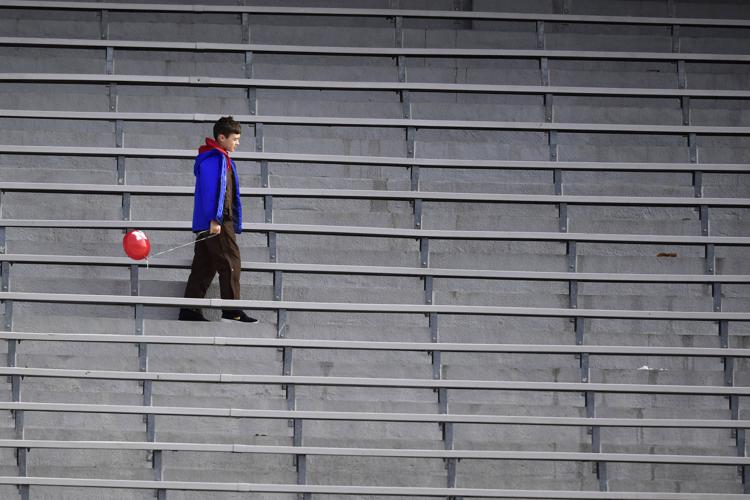 Johnson-Brock vs. Mullen, 11.19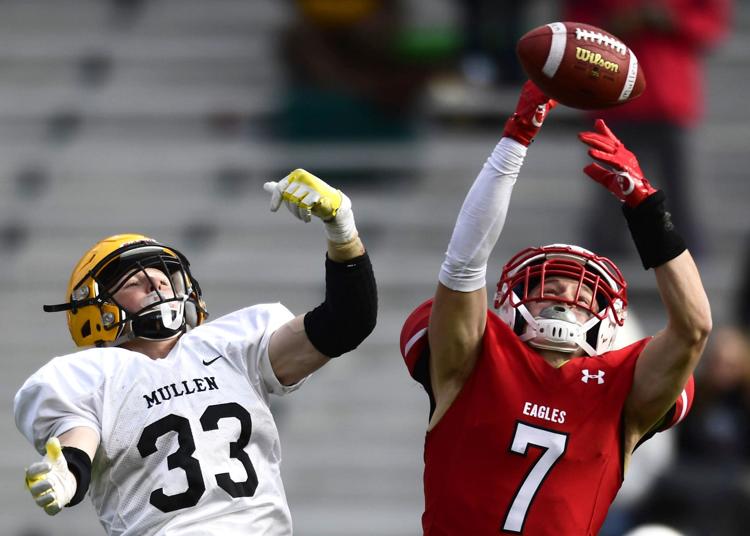 Johnson-Brock vs. Mullen, 11.19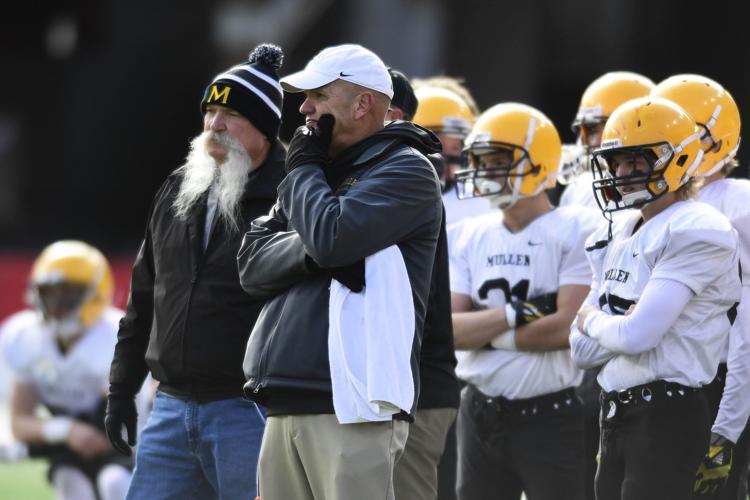 Johnson-Brock vs. Mullen, 11.19