When the Los Angeles Rams' offense took the field at the Superdome in New Orleans with 1 minute, 41 seconds remaining and trailing by three points in the NFC Championship Game two weeks ago, the calculus running through head coach Sean McVay's head must have been pretty simple.
A touchdown is great, but let's just try to get in range to tie this thing at the very least.
The Rams, of course, did that, moving across midfield and, ultimately, to the Saints' 31-yard line before stalling.
On came Lincoln native Greg Zuerlein.
Most know how it went from there. Zuerlein, the Lincoln Pius X graduate and former Nebraska-Omaha kicker, slid a game-tying 48-yard field goal inside the right upright to tie the game, then sent the Rams to the Super Bowl with an NFL postseason-record 57-yard overtime missile.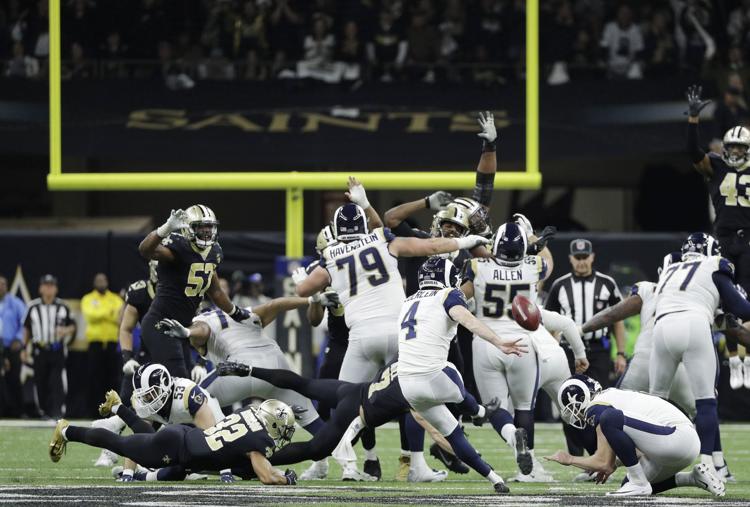 For Pius X athletic director and former football coach Tim Aylward, the whole scene was all too familiar.
In 2004, he faced an eerily similar situation at Memorial Stadium. McCook had just pulled ahead 9-7 in the Class B state title game. His team started in its territory with just about one minute left.
"I went out to the huddle and I told the guys, 'Just get the ball across the 50,'" Aylward recalled. "We have Greg and he can kick it."
Pius X didn't need any Zuerlein magic that day. It drove down the field and scored a touchdown in the waning seconds. But Aylward maintains that just the kicker's presence made things easier psychologically.
"We knew we had that and I think for the players that's a great source of confidence that we've only got to get 40 yards and we're in scoring range," he said.
Figuring it out

Zuerlein has put up ridiculous numbers at every level along the way. He made field goals pushing up to 50 yards in high school, including a junior season that saw him make 43 of 47 PATs and 12 of 15 field goals.
After UNO dumped its football program, his senior season at Missouri Western was one for the record books: 23-of-24 on field goals, including nine from 50-plus.
But at Pius X, he didn't give his kicking prospects much thought.
"He was kicking 60-yard field goals back in high school and was doing it with relative ease," said Paul Aylward, Zuerlein's holder in high school and his longtime friend. "I kind of felt even back then, I think I had conversations with him like, 'Maybe you should keep doing this and you could go to the NFL.' He was a bigger soccer person than he was football from the start. I think that's one of the reasons he ended up going to UNO, and some of the smaller schools, was because even up until his senior year of high school, he was still debating if he should play football or play soccer or go somewhere where he could play football and soccer.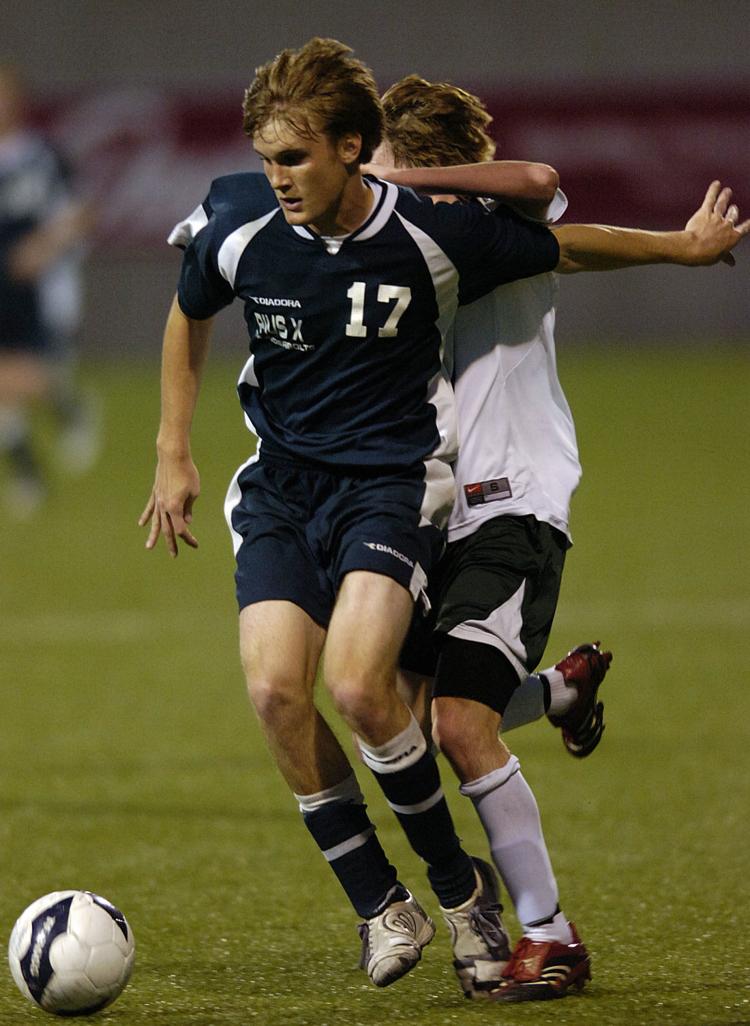 "I don't know if he ever really thought about it, especially back in high school, because his focus was elsewhere."
The younger Aylward admits he didn't peg Zuerlein as a preternatural talent right away. Zuerlein first started place-kicking his freshman year of high school and Aylward said it took a couple of years before he got in a groove. Aylward also is quick to shoulder some of the blame. 
"When we first started, I was terrible, so that was what I first noticed was that, on half of his kicks, I botched the hold and he never actually got to kick them," Aylward, now a general surgery resident in Omaha, said with a laugh. "He was shopping around for another holder our junior year because he didn't want to have to deal with me anymore."
They got it straightened out and Zuerlein quickly established himself as one of the state's best. The friendship survived and thrives to this day. 
You have free articles remaining.
Keep reading for FREE!
Enjoy more articles by signing up or logging in. No credit card required.
A small-college star
Bill Lafleur is no stranger to high-quality kicking.
The former Husker punter saw both Kris Brown and Josh Brown come through Lincoln during his college days and saw plenty during his time in the NFL.
When he started as a graduate assistant coaching special teams at UNO well after his playing days, though, he knew he was witnessing another special talent in Zuerlein.
"He had a strong leg, obviously, but just the trajectory and the ball flight and the (little) effort that it took him to move the ball 50, 55, 70 yards, whatever, it was just really impressive," said Lafleur, now the athletic director at Norfolk Catholic High School, his alma mater. "It was pretty apparent to me after watching him hit the ball that the guys I was watching in the NFL or playing with two or three years prior to that, that he hits the ball at least as good, if not better."
Zuerlein made 17 of 23 field goals as a junior in 2009, but missed 2010 because of injury. Then the program was disbanded and he transferred to Missouri Western for a prodigious final collegiate season. He hit a 57-yarder and a pair of 58-yarders, converted 21 straight field goals at one point, earned several All-America honors and was picked in the sixth round of the 2012 NFL Draft.
"I remember talking to some people and saying, 'Man, I think he's the best kicker in the state,' and at that point Nebraska had Alex Henery," Lafleur said. "It just depends on how you look at it, but you could make a really strong argument that (Henery) was the best college kicker of all time, so that was a hard statement to make and I don't even know if I would really say that was something that was accurate. But that there could even be some discussion on it, that's how good Zuerlein was."
'Greg The Leg'
Zuerlein has since entrenched himself as one of the NFL's premier kicking talents. Not only does he have range, but he's been remarkably consistent, hitting 83.5 percent of his career field-goal attempts and 65 of 71 over the past two seasons.
"Greg had a natural ability to strike the ball really well and consistently, and you combine that with some fast-twitch muscle and his frame and size, a little bit longer-levered and just the mechanics of it," Lafleur said, likening his qualities to a golfer who naturally hits the ball well past 300 yards. "He's able to hit the ball really well and on top of that, he's extremely strong."
Basically, he's built to be a kicker. And he doesn't take it for granted. 
"He's the same guy he's always been and I think that's really helped him as he's progressed," Paul Aylward said. "When you talk to him, he's constantly worried about the next guy coming up. He's this guy that's kicking 60-yard field goals in the playoffs and he's like 'Yeah, I don't even know if I'm going to get a spot on the team next year."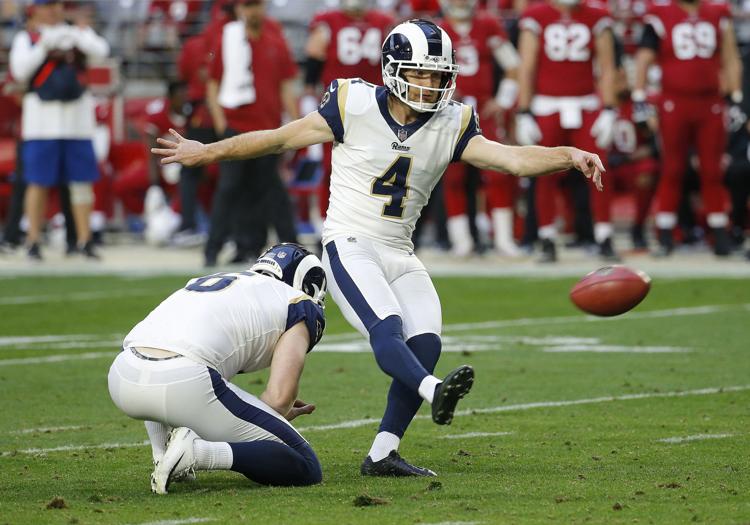 And yet, he's handled the postseason pressure with aplomb.
When the 48-yarder to force overtime left Zuerlein's foot, it moved to the right, roughly even with the upright, before coming back. The younger Aylward says he started yelling, "No, no, no," before the ball moved back to the left.
Zuerlein, following the arc of the ball, hopped sideways but was otherwise calm watching it arc through. If a similar situation unfolds Sunday in the Super Bowl, it's safe to say Zuerlein's friends in Lincoln will be more nervous than he is.
Close game, second half, the sports world watching.
"There will definitely be some pacing and some nerves," Aylward said.
Rex Burkhead, 2017 and 2018
Ndamukong Suh, 2018
Nate Gerry, 2017
Vincent Valentine, 2016 and 2017
Zaire Anderson, 2015
Eric Martin, 2014
Alfonzo Dennard, 2014
Stewart Bradley, 2013
Sam Koch, 2012
Prince Amukamara, 2011
Brandon Jackson, 2010
Scott Shanle, 2009
Cody Glenn, 2009
Carl Nicks, 2009
Ralph Brown, 2008
Le Kevin Smith, 2007
Russ Hochstein, 2007, 2004 and 2003
Mike Brown, 2006
Josh Brown, 2005
Mike Rucker, 2003
Mike Minter, 2003
Eric Johnson, 2002
Adam Treu, 2002
Grant Wistrom, 2005, 2001 and 1999
Christian Peter, 2000
Doug Coleman, 1999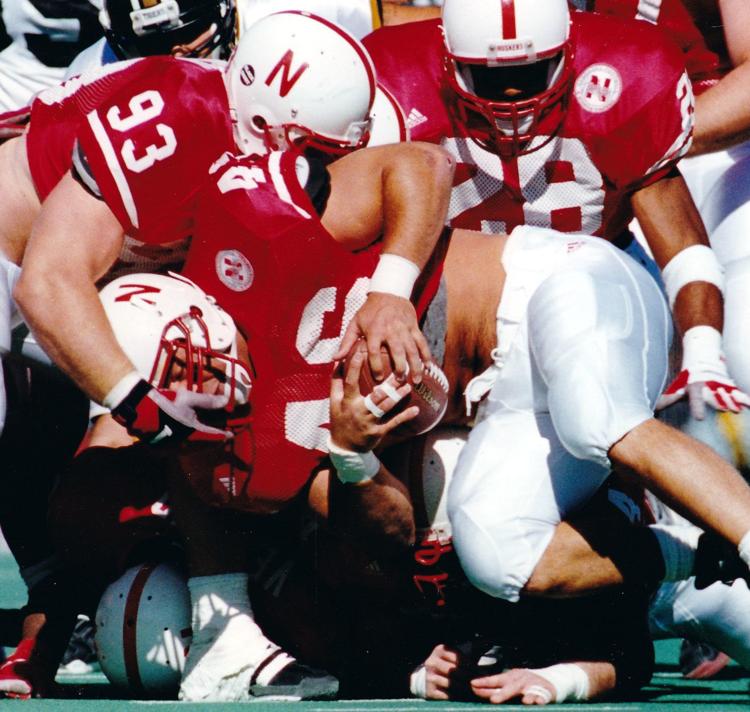 Michael Booker, 1998
Neil Smith, 1997 and 1998
Tony Veland, 1997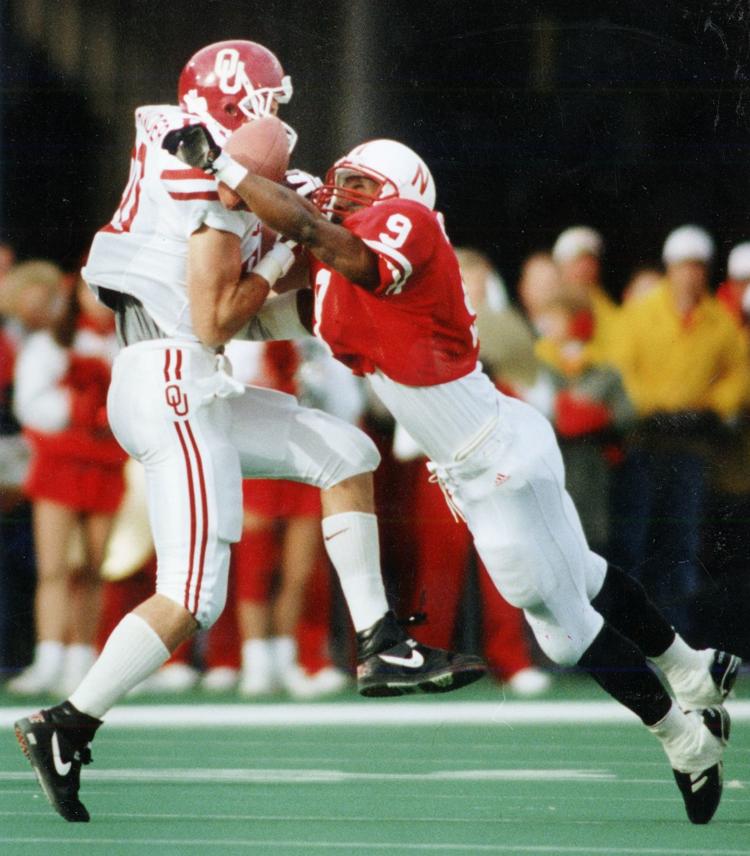 Tyrone Williams, 1996 and 1997
Calvin Jones, 1996
Donta Jones, 1995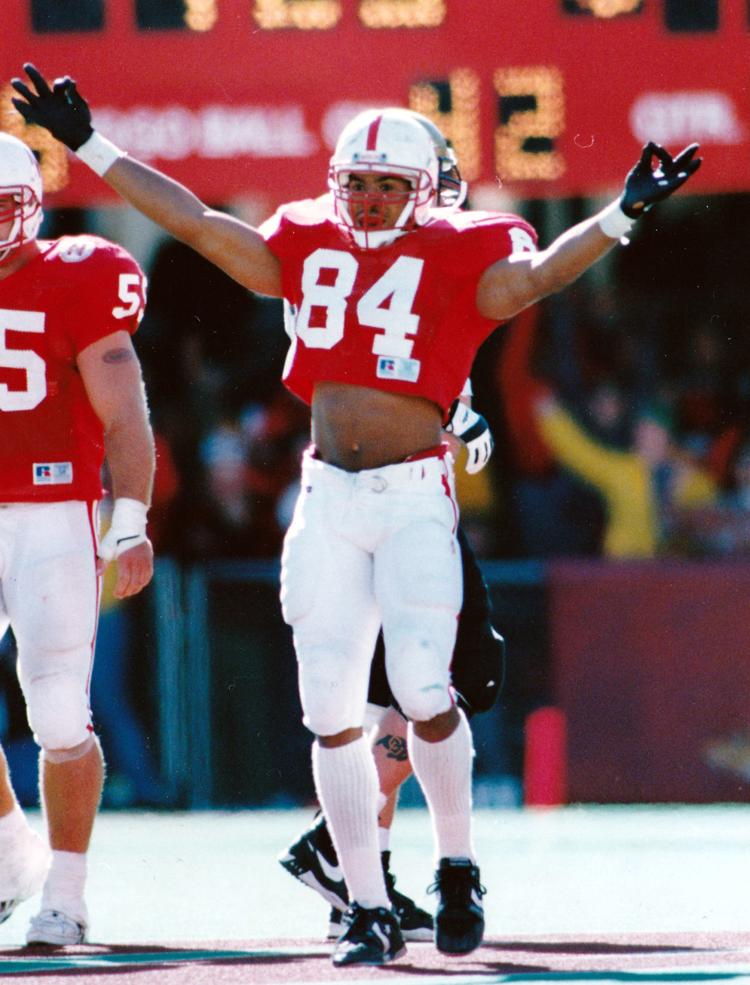 Brendan Stai, 1995
John Parrella, 1993, 1994 and 2001
Nate Turner, 1993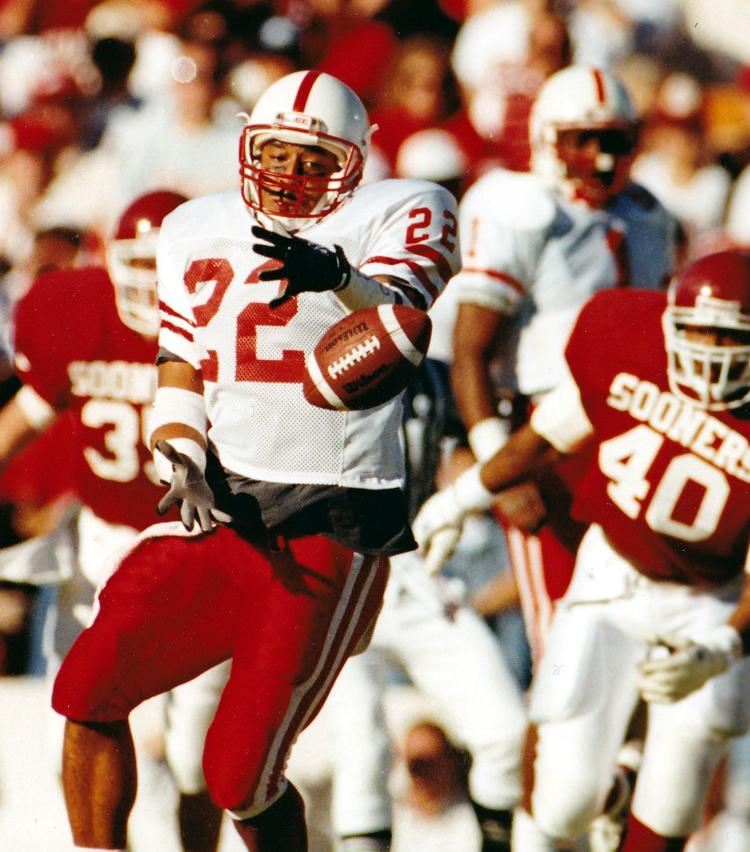 Marc Munford, 1989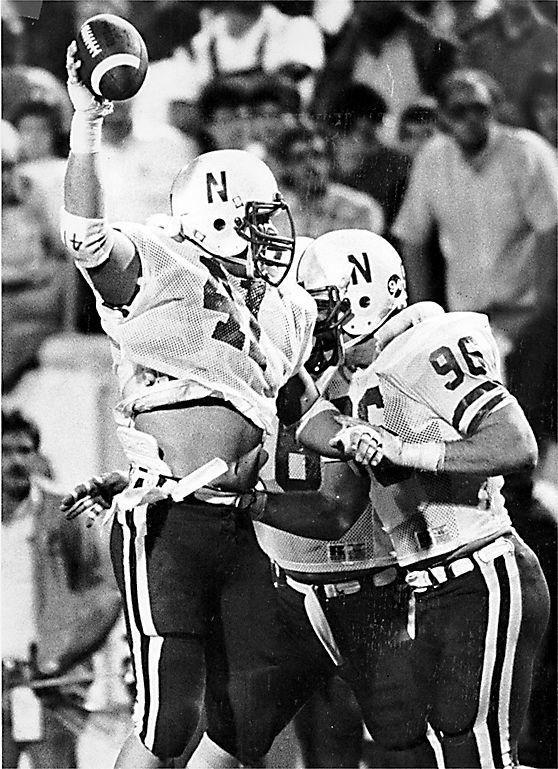 Jamie Williams, 1989
Tom Rathman, 1989 and 1988
Roger Craig, 1989, 1988 and 1984
Jim Skow, 1988
Brian Davis, 1987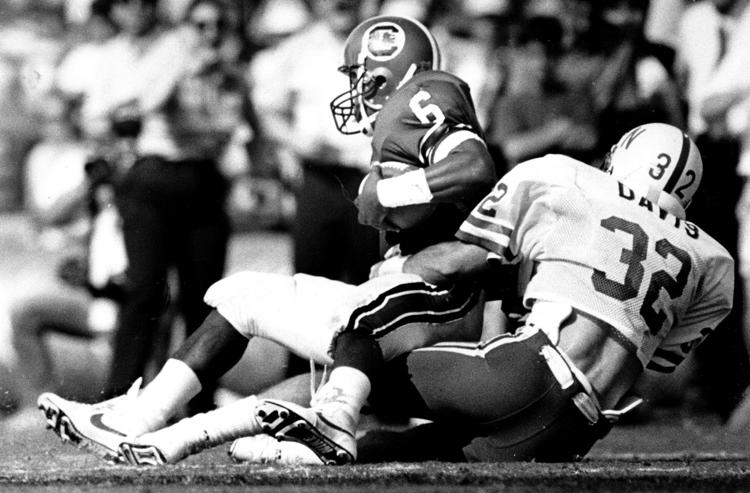 Irving Fryar, 1985
Henry Waechter, 1985
Bill Barnett, 1984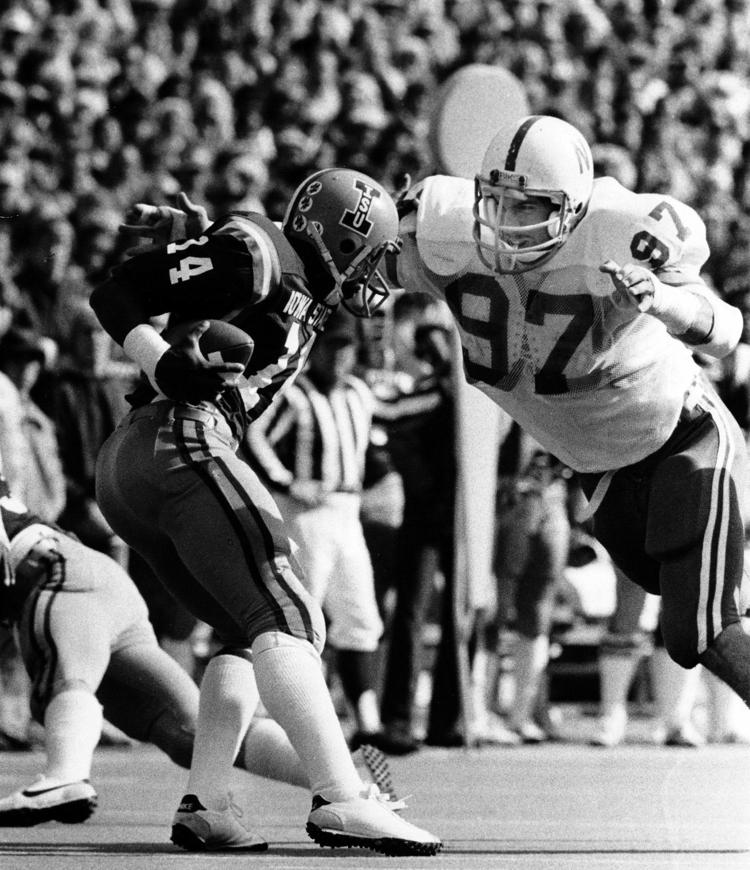 Andra Franklin, 1982
Willie Harper, 1981
Ron Horn, 1981
Bob Nelson, 1983 and 1980
David Humm, 1983 and 1976
Ray Phillips, 1980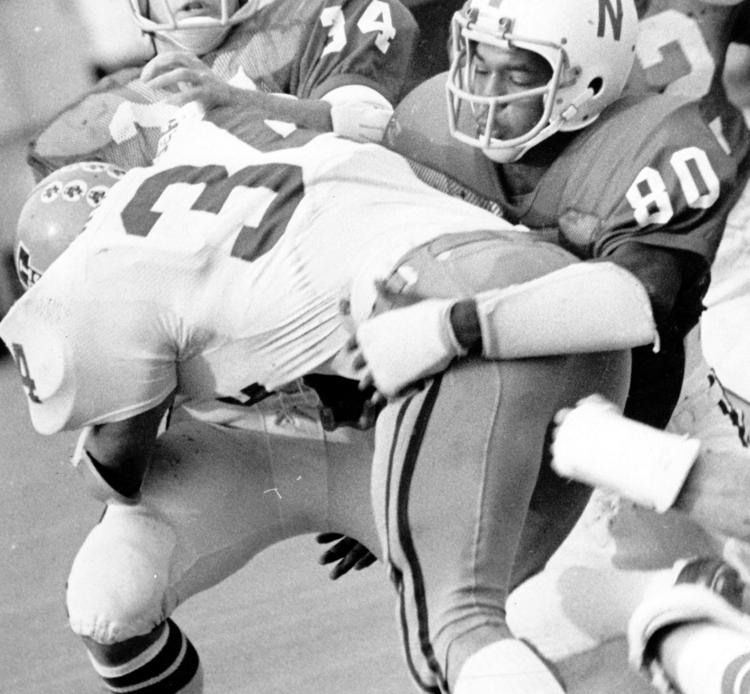 Vince Ferragamo, 1979
George Andrews, 1979
Rik Bonness, 1976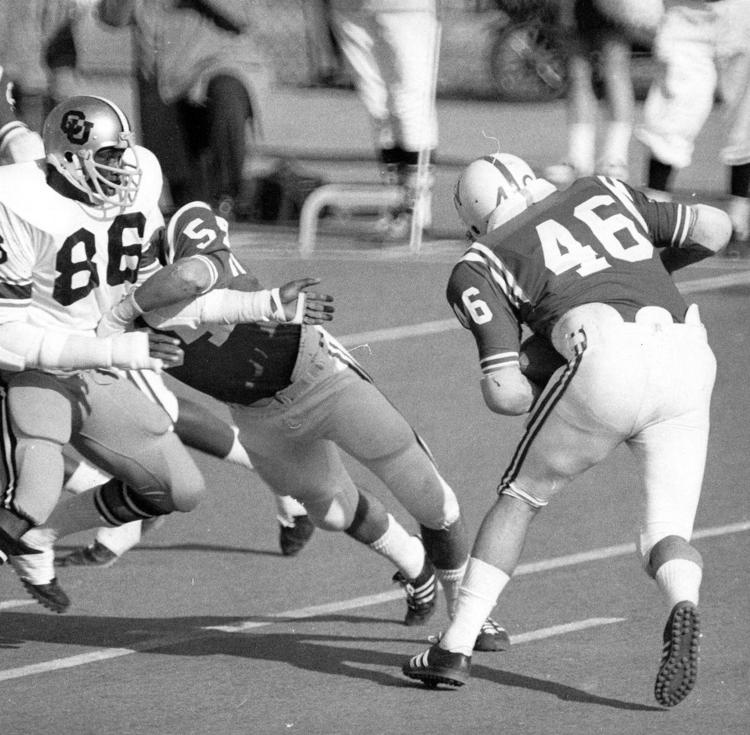 Monte Johnson, 1976
Doug Dumler, 1976
Mick Tingelhoff, 1976, 1974, 1973 and 1969
Joe Blahak, 1974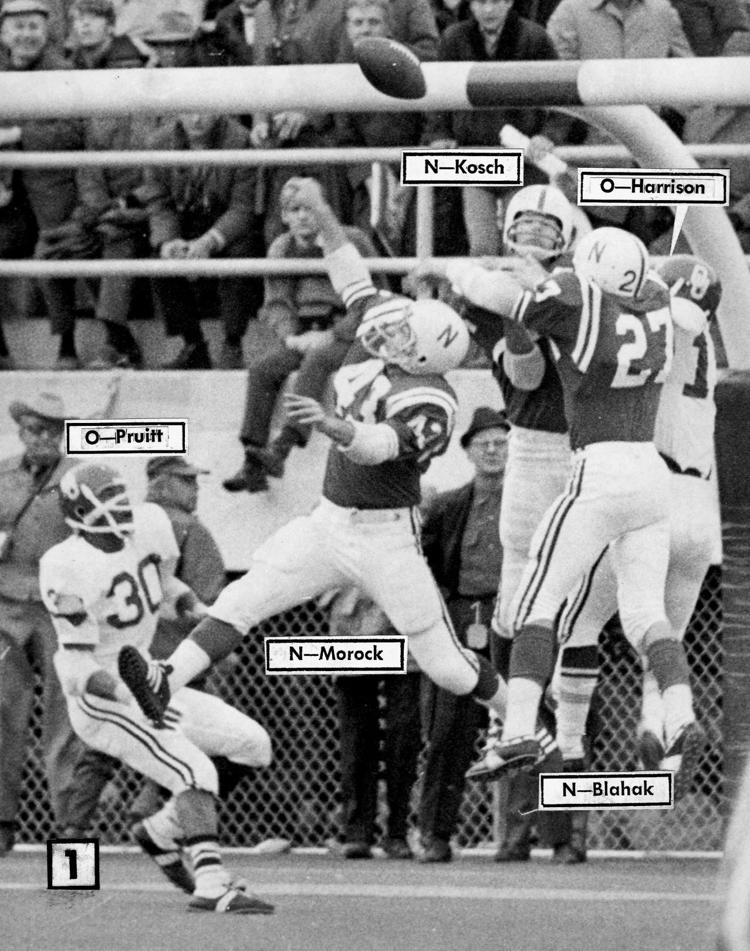 Ted Vactor, 1972
Ron McDole, 1972
Pat Fischer, 1972
Warren Powers, 1967
Kent McCloughan, 1967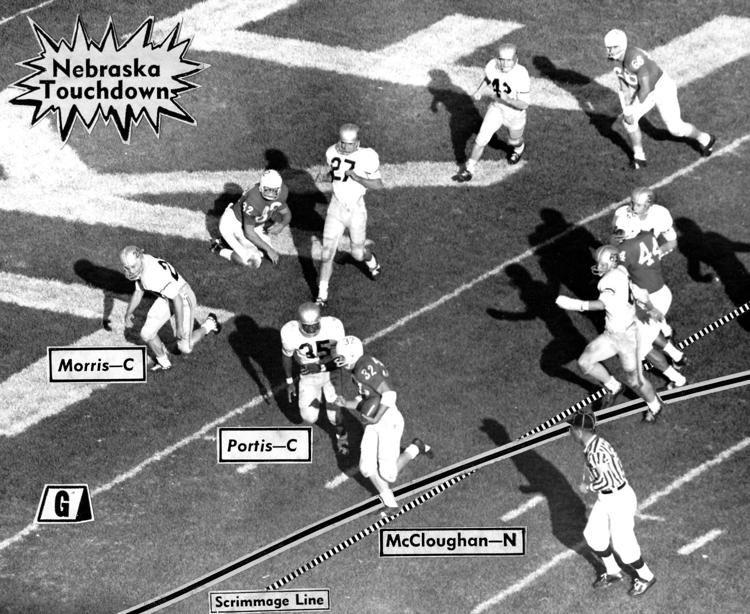 Rick Berns, 1983