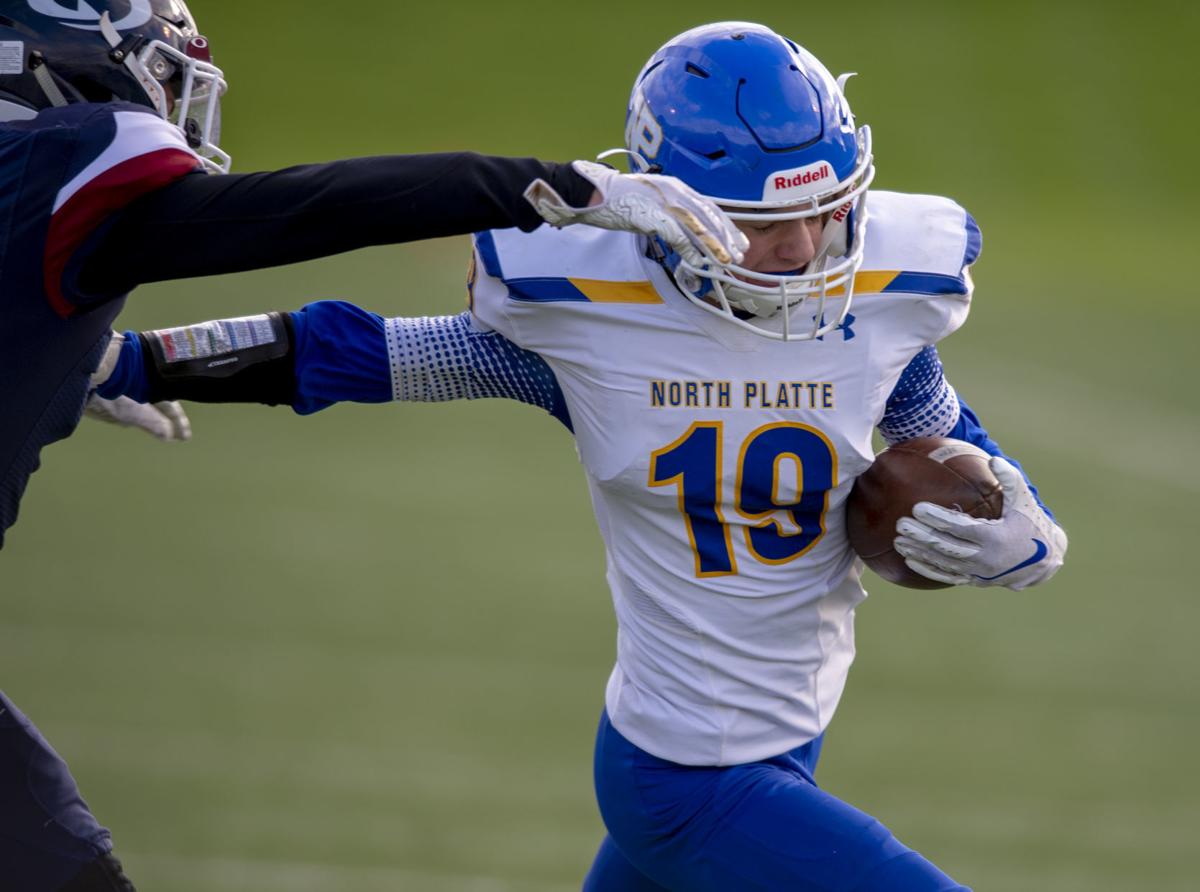 With Lincoln North Star just 7 yards and a two-point conversion away from wiping out a 22-point deficit in the final six minutes at Seacrest Field on Friday, North Platte had seen this story unfold before.
But this time, the Bulldogs survived with a different ending.
It appeared that the Navigators' Matthew Kopplin had caught a low DJ McGarvie pass in the front corner of the end zone on fourth down with 9 seconds left, but the officials ruled the ball hit the turf during the process of the catch.
The call secured North Platte's 36-28 victory, the Bulldogs' second straight after an 0-5 start.
Two weeks ago, North Platte had a 14-point lead on Southwest in the final period at Seacrest Field before the Silver Hawks rallied for a 41-34 overtime victory. In Week 3, North Platte led Fremont 20-3, only to lose 24-20.
"We've had a lot of bad breaks this season, so it was good to finally win a game like that," said North Platte coach Todd Rice, whose team's triple-option running game produced 330 yards, led by Blake Vaughn's 113 and two touchdowns, and 79 from Cody Wright and three TDs.
"I thought we did a lot of good things offensively. We just didn't make some plays in the fourth quarter that would've made it a little easier on us."
You have free articles remaining.
Trailing 36-14, McGarvie found Duane Thomas for a 20-yard TD pass to cut the margin to 15 with 5:59 left in the game. North Star coach Tony Kobza said Thomas, a senior move-in from Chicago earlier this fall, was declared eligible by the Nebraska School Activities Association on Monday.
McGarvie finished 22-of-50 through the air for 206 yards and rushed for another 141 — not bad considering the junior was knocked out of the Lincoln East game last Thursday with a concussion.
North Star's Jace Elliott, a sophomore wide receiver who caught 13 passes for 128 yards, recovered the ensuing onside kick. The Gators got as close as the Bulldog 12 before North Platte's Elliott Purdy intercepted a pass to end the threat with 4:18 left.
North Platte got the ball out to midfield before a pair of holding penalties forced a punt, which Thomas returned 25 yards to the Bulldog 42.
Five plays later, McGarvie scored on a 3-yard keeper to produce the final score with 1:02 left.
Once again, North Platte let the onside kick get loose, and after a scramble for it, Elliott corralled it at the North Platte 33. Three straight runs of 21, 3 and 2 yards by McGarvie got it to the 7. Incomplete passes on the next two plays turned the ball over to North Platte.
"I loved our effort and our energy at the end, but if we convert some opportunities we had earlier, we wouldn't have been in that situation to begin with," said Kobza, whose team fell to 1-6. "North Platte is a tough, physical team to play on a cold night. We gave up the edge a couple times, but overall, I thought we held up defensively."
Lincoln North Star vs. North Platte, 10.11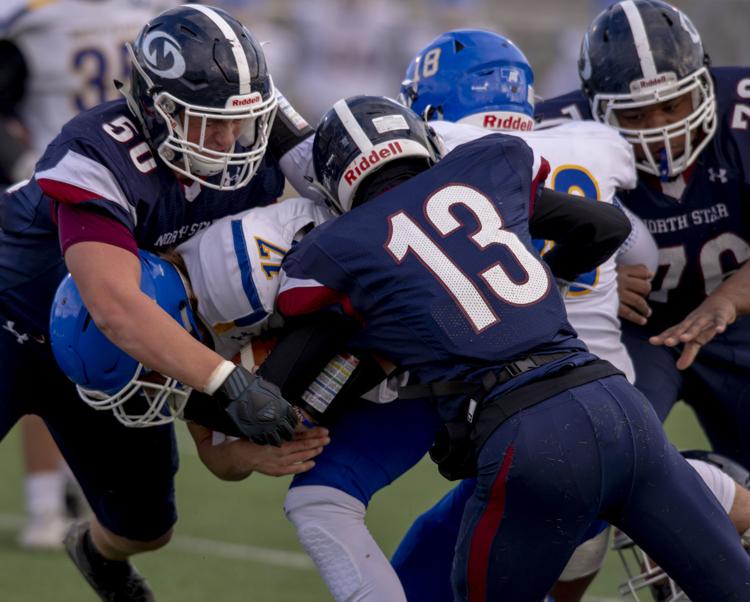 Lincoln North Star vs. North Platte, 10.11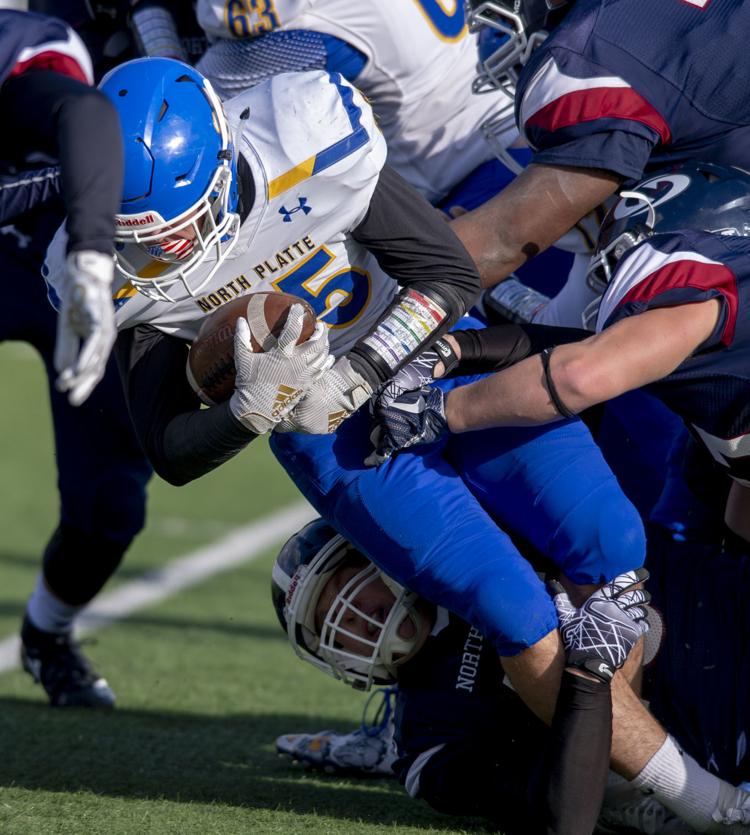 Lincoln North Star vs. North Platte, 10.11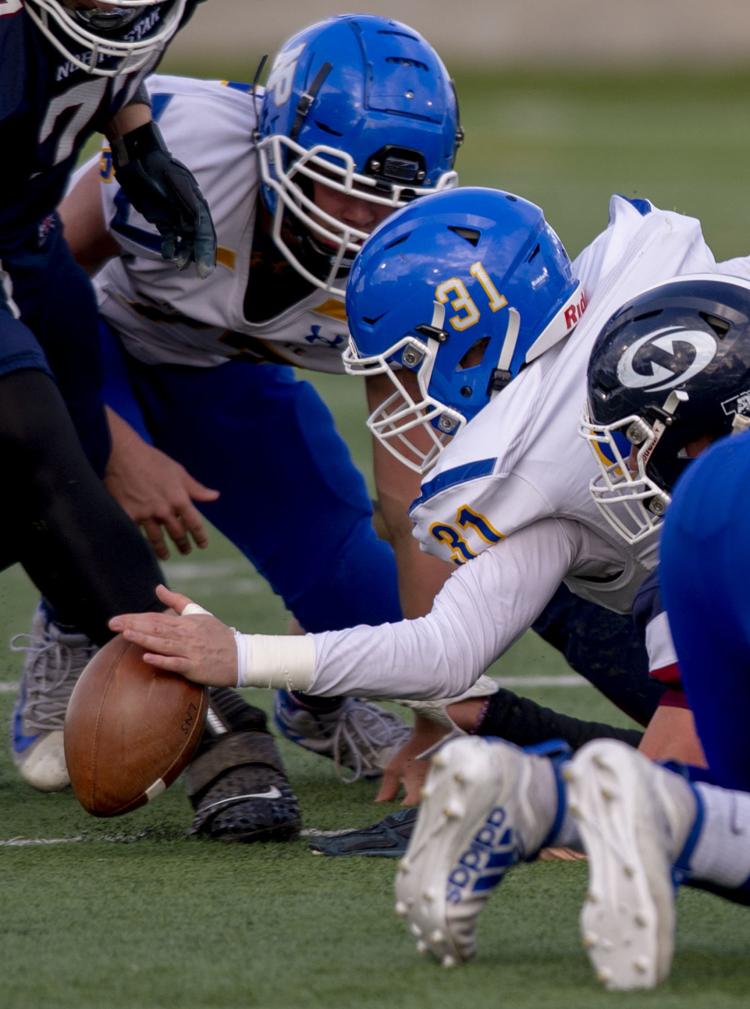 Lincoln North Star vs. North Platte, 10.11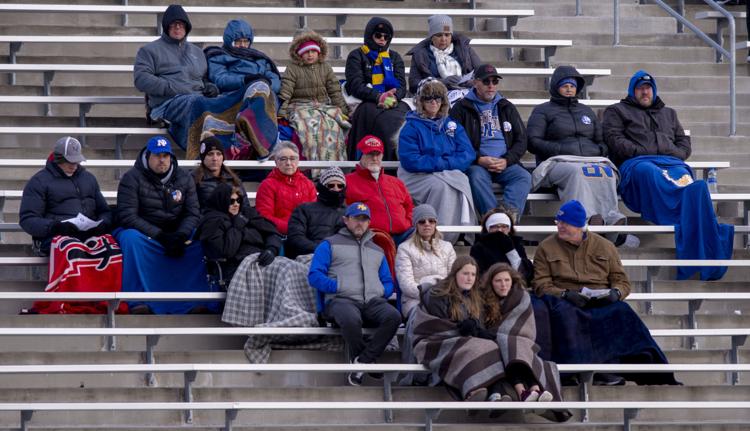 Lincoln North Star vs. North Platte, 10.11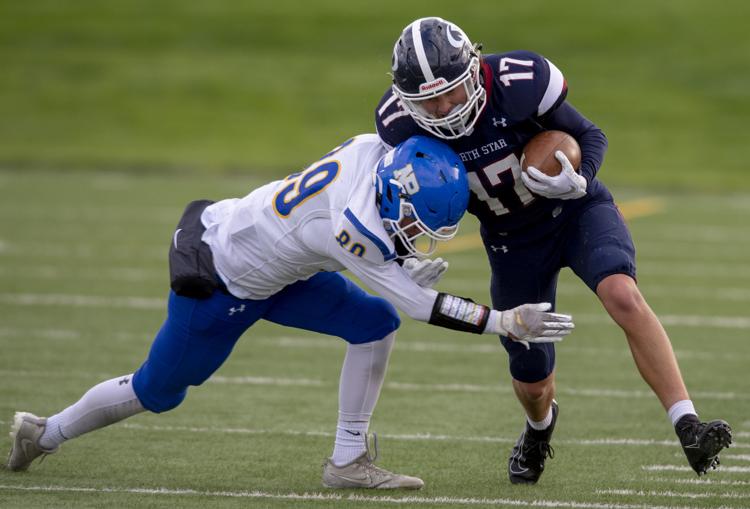 Lincoln North Star vs. North Platte, 10.11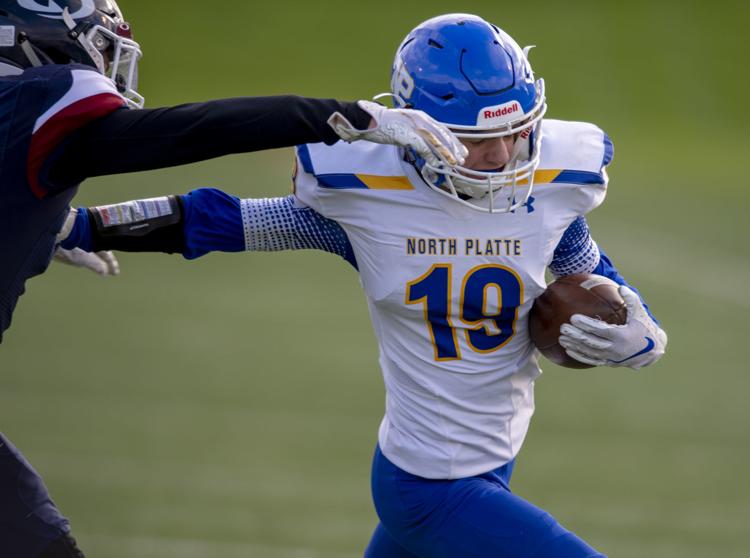 Lincoln North Star vs. North Platte, 10.11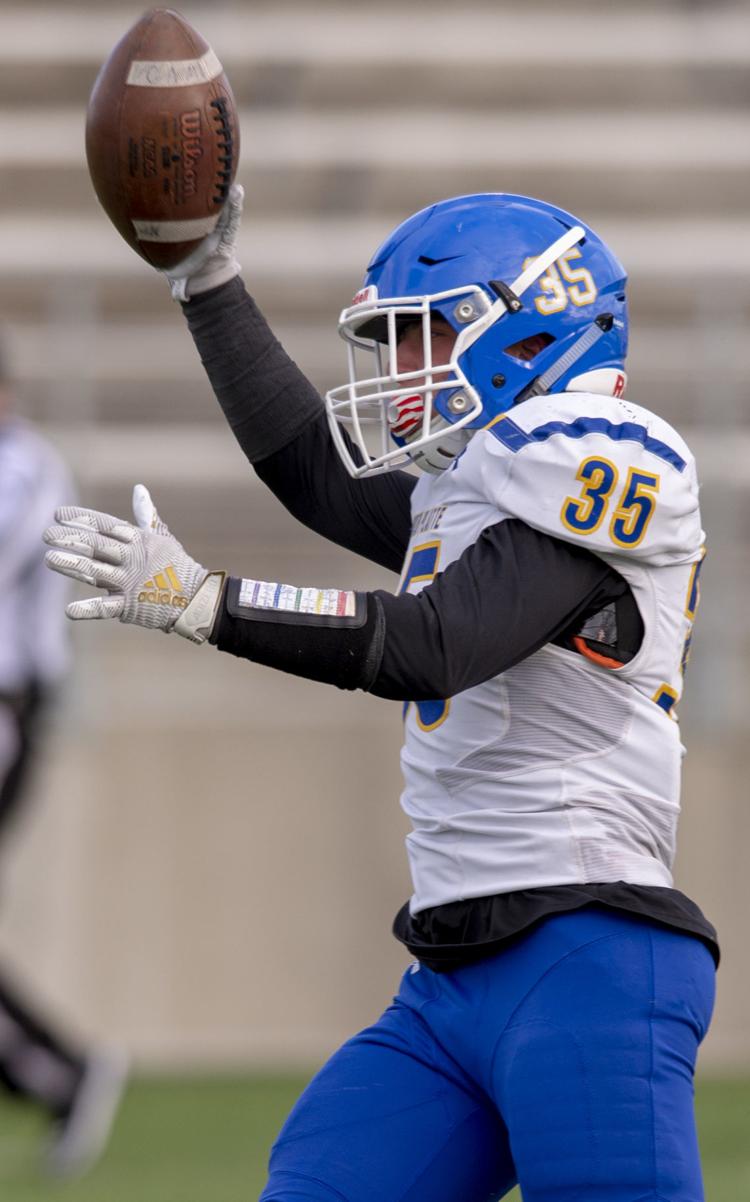 Lincoln North Star vs. North Platte, 10.11
Lincoln North Star vs. North Platte, 10.11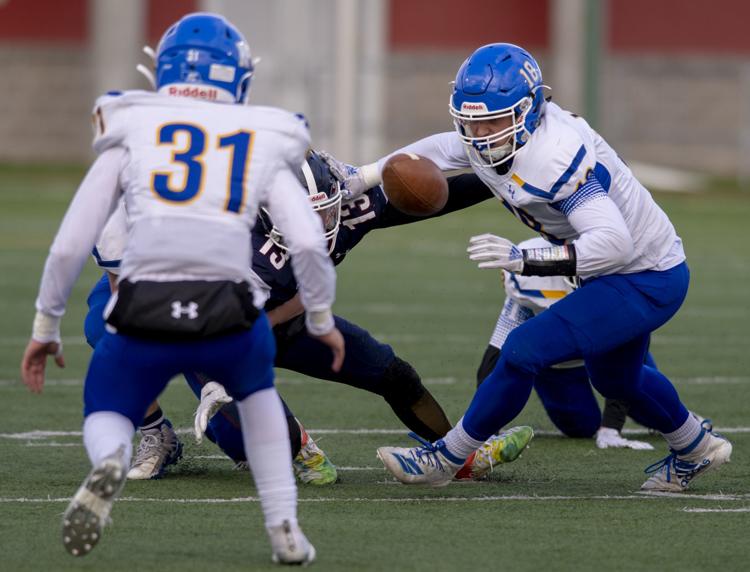 Lincoln North Star vs. North Platte, 10.11