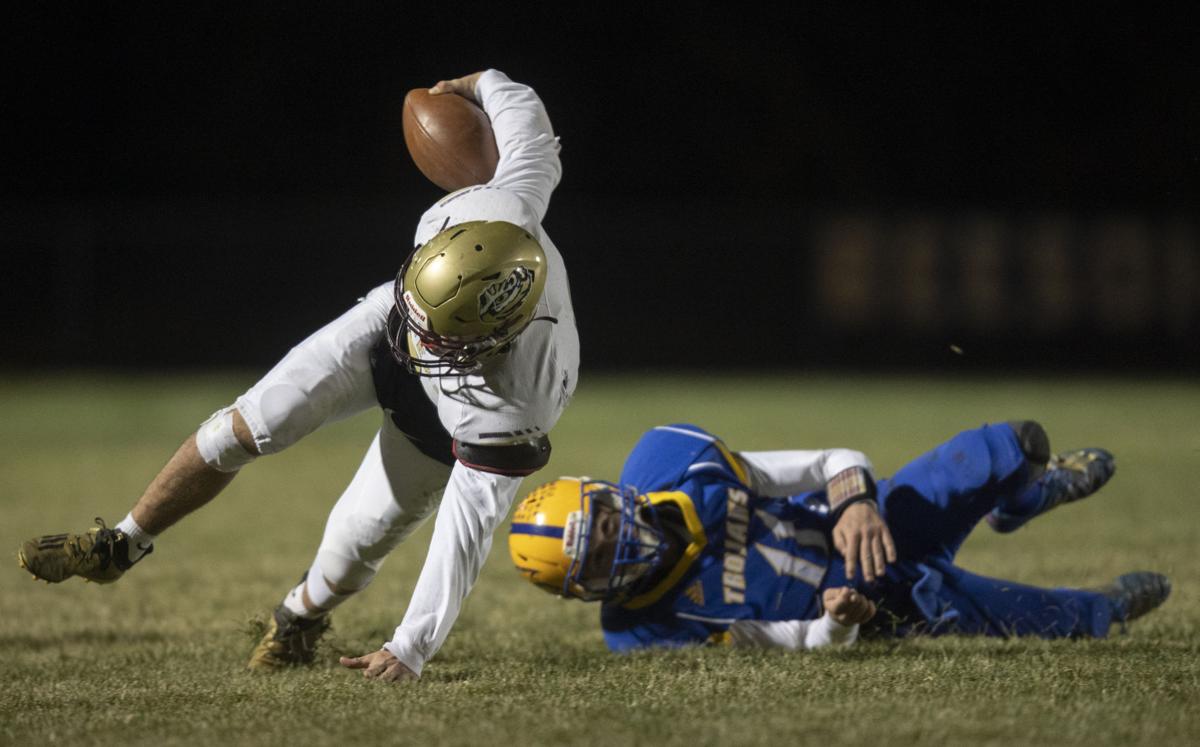 Burwell is making its third straight finals appearance and will play a Dundy County-Stratton team it knocked out of the 2019 state semifinals.
Game info: 5 p.m., Friday, Burwell High School, livestream — netNebraska.org.
No. 3 Dundy County-Stratton
Road to finals: First round—beat Anselmo-Merna 58-18; second round—beat Lourdes CC 48-30; quarterfinals—beat Stanton 50-24; semifinals—beat No. 4 Tri County 42-24.
State playoff appearances: 7.
Impact players: RB/LB Serbando Diaz, sr., 230 carries for 1,862 yards and 29 TDs, 133 tackles; QB/DB Quade Myers, jr., 62-of-95 passing for 1,009 yards and 23 TDs, 128 carries for 1,177 yards and 17 TDs; TE/LB Corbin Horner, so., 30 catches for 463 yards and 10 TDs, 88 tackles; WR/DB Lincoln Waters, sr., 60 tackles, 5 INT, 285 receiving yards.
The Tigers will try to set the tone on the ground with Diaz and Myers. They're both physical runners, but also fast. Diaz averages more than 8 yards per carry, and Myers' speed makes him tough on the edges. But just when an opponent keys on stopping the run, Myers has the ability to go to the air. He has thrown for more than 1,000 yards, and the 5-foot-11, 185-pound junior hit some critical passes in the Tigers' semifinal win against Tri County. DCS will be looking to avenge last year's semifinal loss to Burwell.
Road to finals: First round—beat North Central 47-14; second round—beat No. 8 Howells-Dodge 50-14; quarterfinals—beat No. 6 Neligh-Oakdale 49-48; semifinals—beat No. 1 Cross County 37-36.
State playoff appearances: 20; state title in 2016.
Impact players: RB/DB Caleb Busch, jr., 265 carries for 2,189 yards, 223 receiving yards, 50 total TDs; QB/DB Barak Birch, sr., 88-149 passing for 1,351 yards and 22 TDs, 256 rushing yards; FB/DB Cash Gurney, jr., 585 rushing yards, 332 receiving yards, 14 total TDs, 83 tackles; WR/DB Dillon Critel, jr., 21 tackles, 8 INT.
The Longhorns average 296.8 rushing yards per game. Busch is having a breakout year after rushing for 756 yards as a sophomore. The 6-2, 170-pounder is averaging 182.4 rushing yards per contest, and he has topped 200 yards five times this season. Burwell also is battle-tested, recovering from a 22-point deficit to win at No. 1 Cross County in the semifinals. A week earlier, the Longhorns, who are in the state finals for the third straight year, edged Neligh-Oakdale by a point.
Photos: No. 3 Dundy County-Stratton holds off No. 4 Tri County to advance to D-1 final
Dundy County-Stratton vs. Tri County, 11.13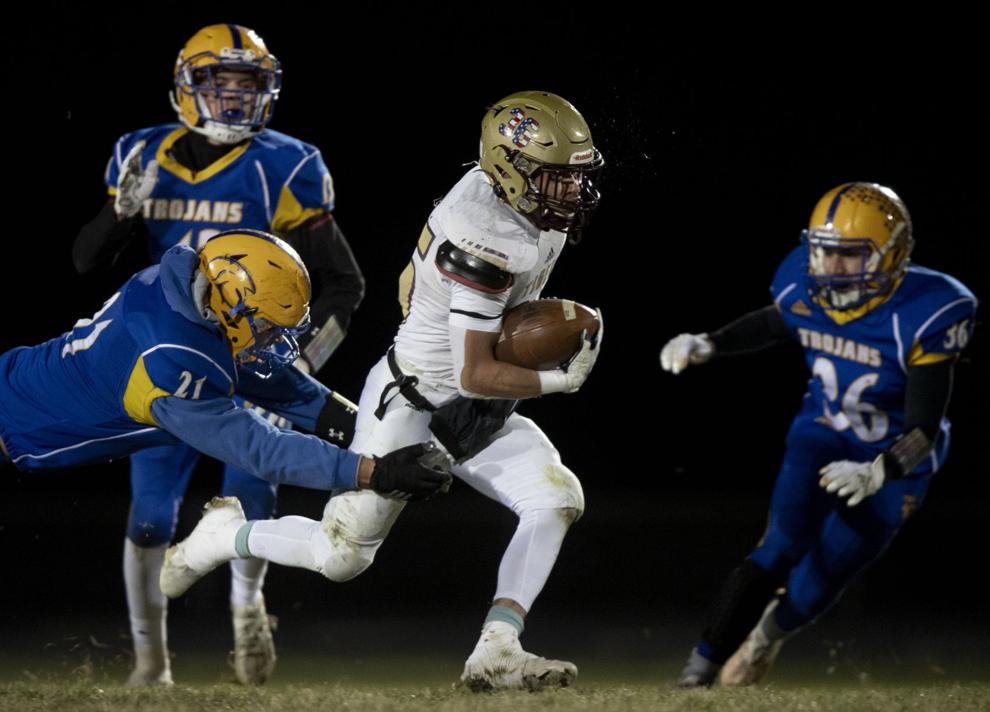 Dundy County-Stratton vs. Tri County, 11.13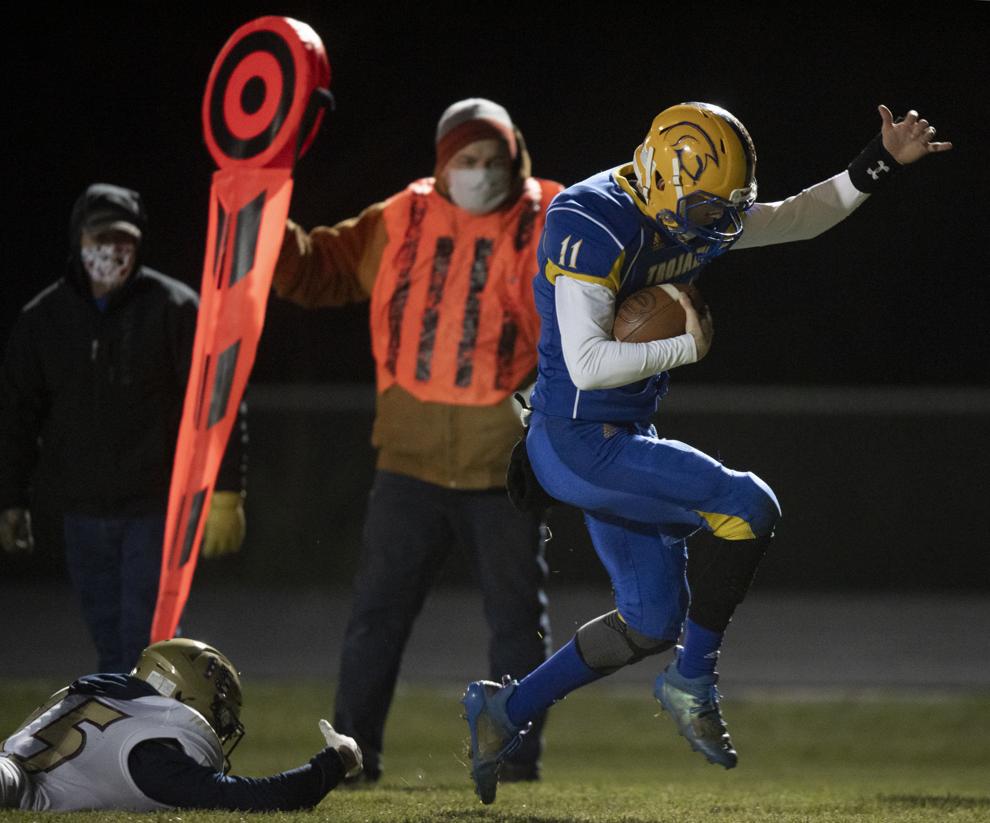 Dundy County-Stratton vs. Tri County, 11.13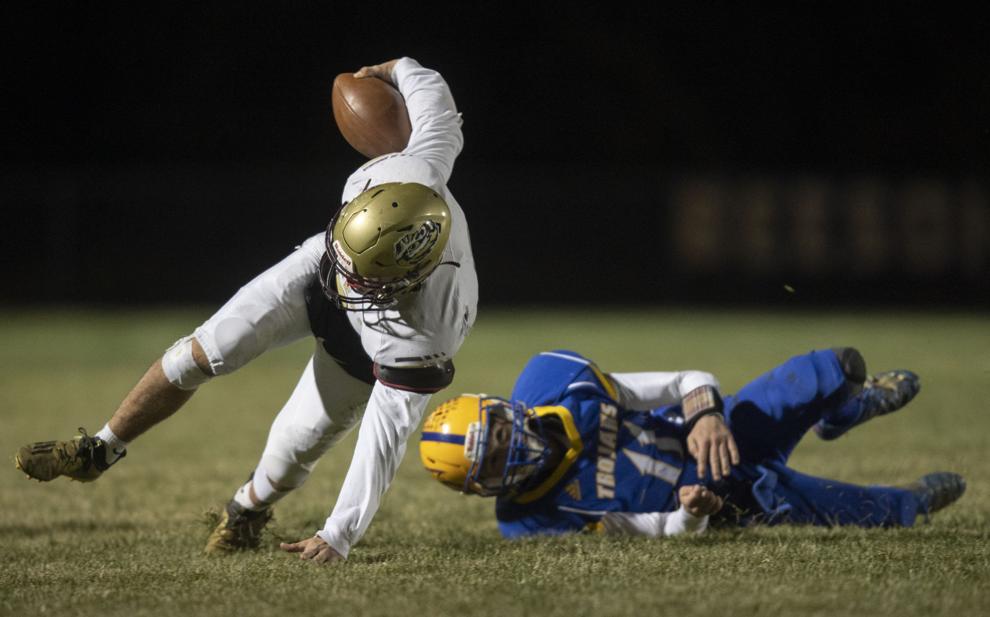 Dundy County-Stratton vs. Tri County, 11.13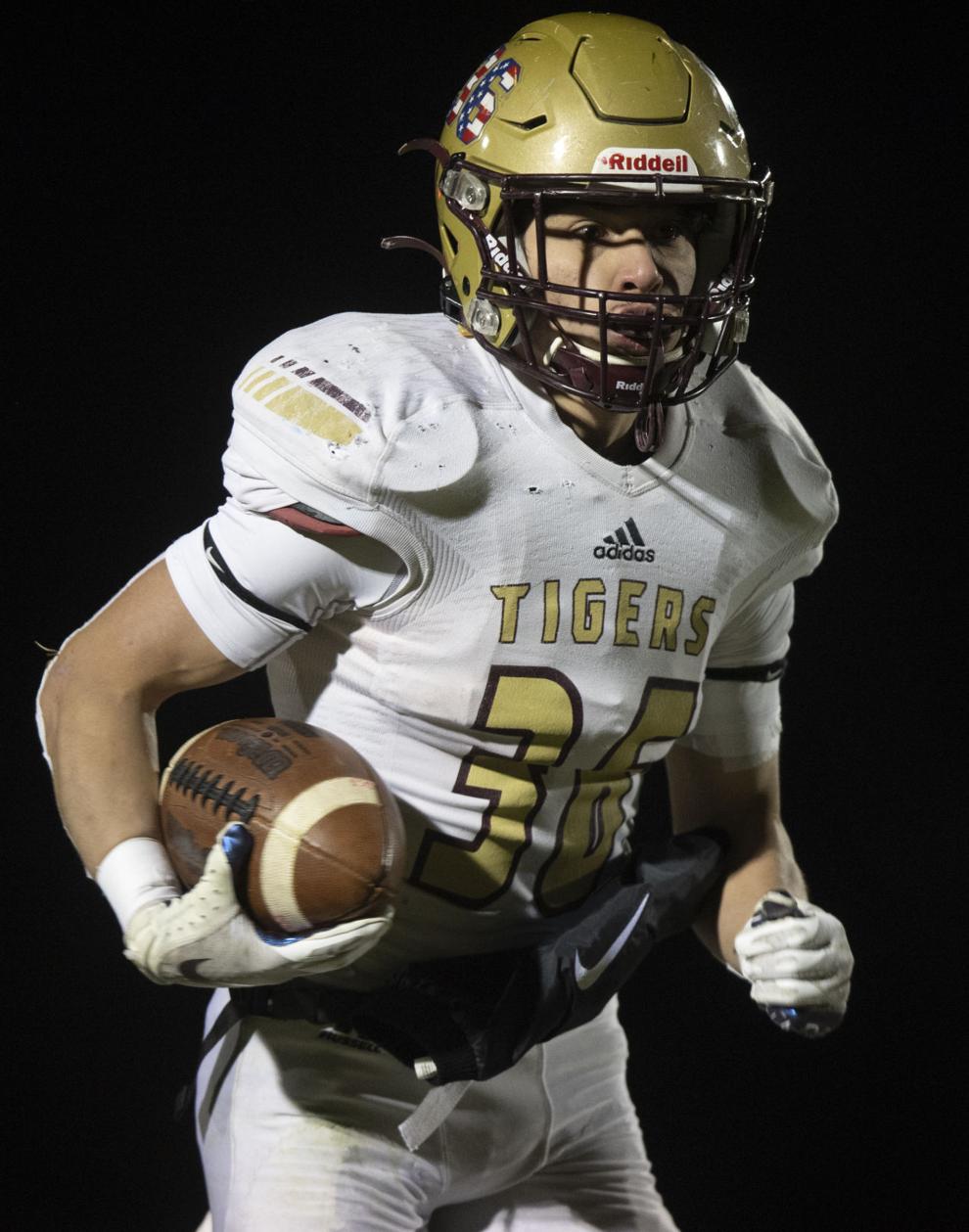 Dundy County-Stratton vs. Tri County, 11.13
Dundy County-Stratton vs. Tri County, 11.13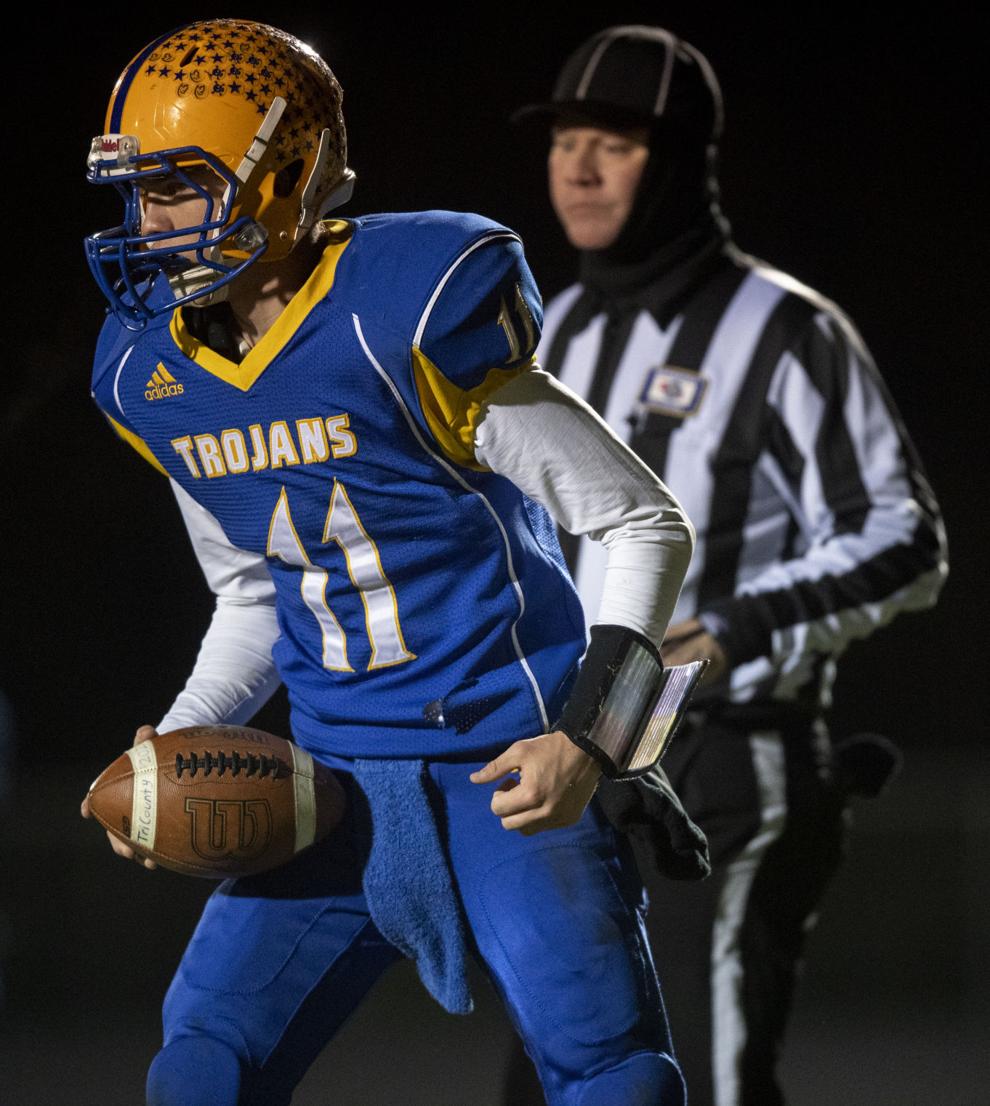 Dundy County-Stratton vs. Tri County, 11.13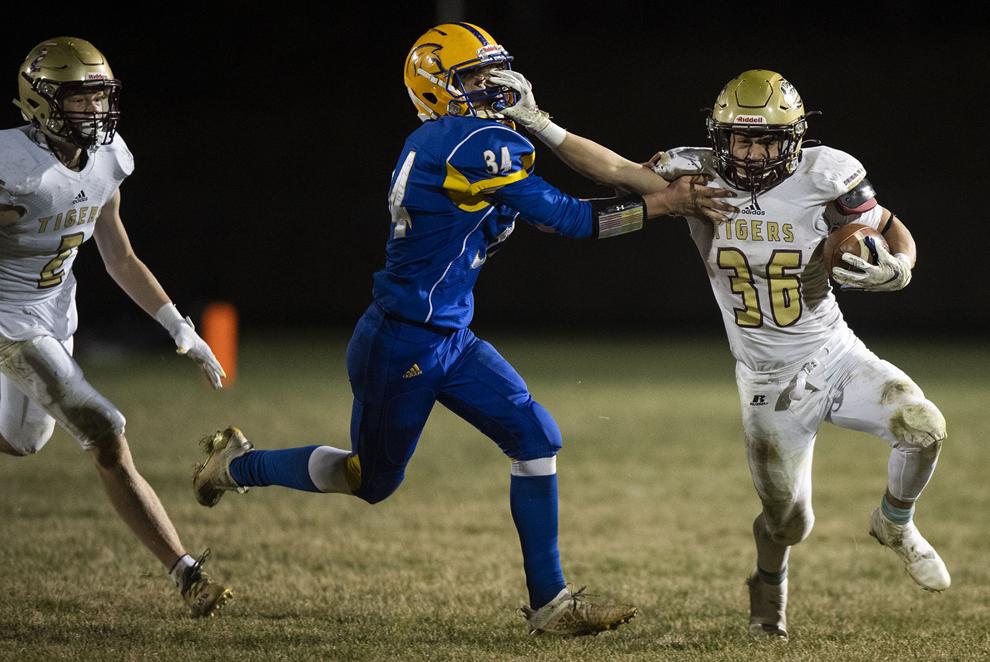 Dundy County-Stratton vs. Tri County, 11.13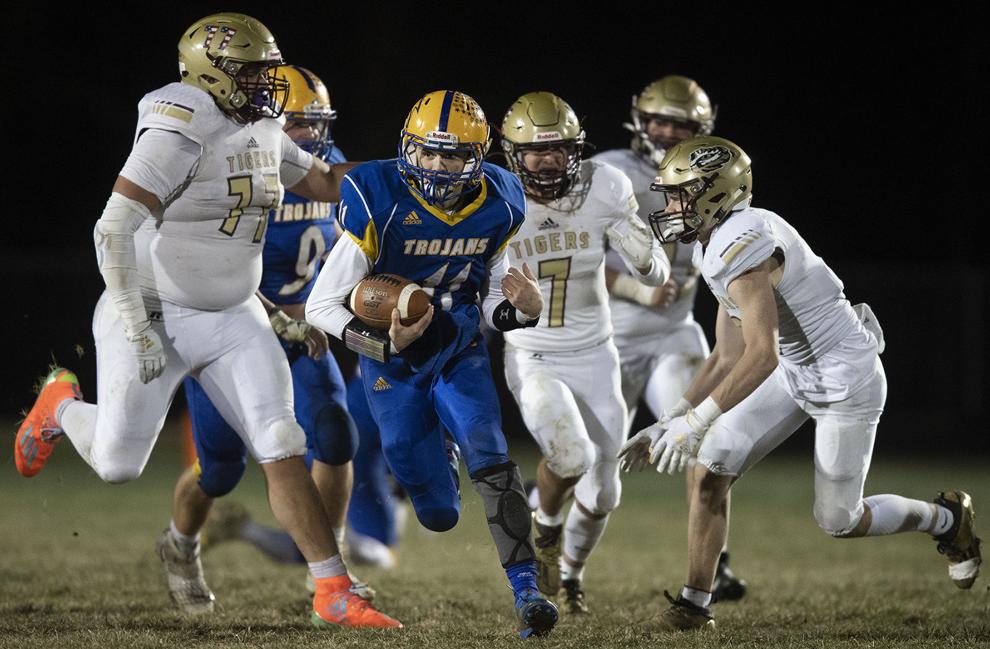 Dundy County-Stratton vs. Tri County, 11.13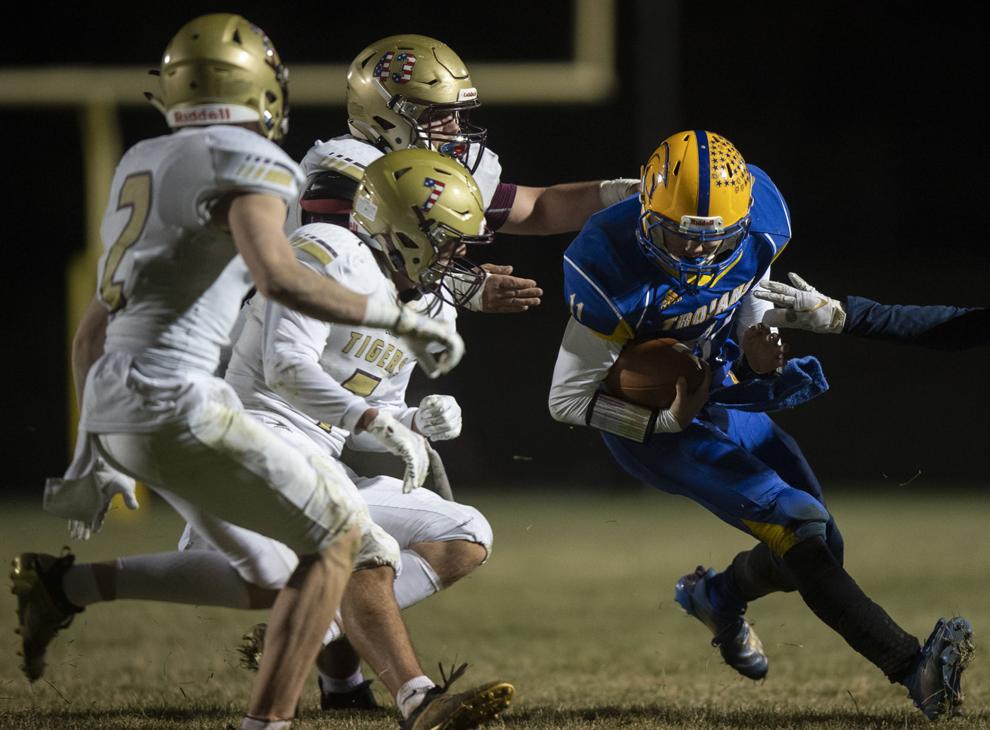 Dundy County-Stratton vs. Tri County, 11.13