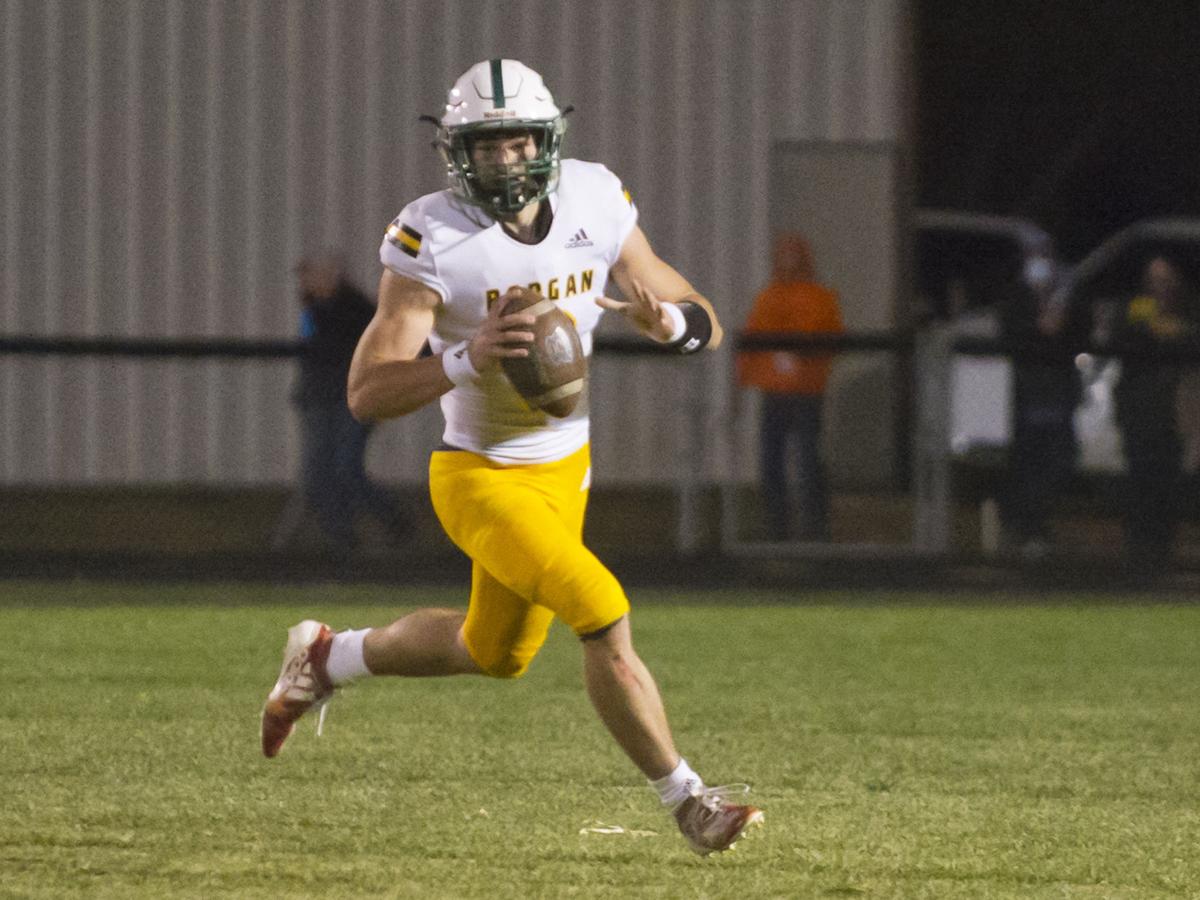 A pair of unbeaten, battle-tested teams will meet for the Class C-2 crown. Ord seeks its first title, while Archbishop Bergan aims for title No. 2.
Game info: 3:15 p.m. Friday, Heedum Field in Fremont, TV — NET.
Road to finals: First round—beat Bishop Neumann 38-14; quarterfinals—beat No.4 Aquinas 24-12; semifinals—beat No. 2 Oakland-Craig 38-28.
State playoff appearances: 16.
Impact players: RB/LB Thomas Stevens, sr., 218 carries for 1,528 yards and 27 TDs; QB/S Zachary Smith, sr., 66-of-105 passing for 1,111 yards and 16 TDs, 913 rushing yards and 15 TDs; WR/CB Johnathan DeRiso, jr., 28 catches for 388 yards and 4 TDs; K/WR/CB Kelen Meyer, sr., 7 INTs, 2 fumble recoveries, 8-of-12 on field goals (long of 58).
Ord can make it pretty tough going for opposing offenses. The Chanticleers, who finished as state runners-up in 2018, have held seven opponents to 14 points or less this season. They have picked off 17 passes, recovered 11 fumbles and have 16 sacks. Ord is especially strong at linebacker, with Garret Kluthe (82 tackles), Treyton Cassell (58) and Stevens (54) leading the way. The defense made some critical plays in the quarterfinal and semifinal rounds. Stevens and Smith, both seniors, also give the Chanticleers an explosive 1-2 punch on the offensive side.
Road to finals: First round—beat Lincoln Lutheran 55-15; quarterfinals—beat No. 7 Sutton 21-7; semifinals—beat No.5 Yutan 21-7.
State playoff appearances: 32; state title in 1979 (Class C-1).
Impact players: QB/DB Koa McIntyre, jr., 132-of-211 passing for 1,988 yards and 31 TDs, 146 carries for 1,199 yards and 16 TDs; WR/DB Gavin Logemann, jr., 32 catches for 564 yards and 11 TDs; WR/LB Kade McIntyre, so., 27 catches for 438 yards and 5 TDs; WR/LB Jarrett Boggs, jr., 117 tackles, 17 TFLs, 4 sacks, 3 INT.
The Knights have put a lot of defenses on their heels with the passing game. Koa McIntyre is a 6-foot, 200-pound standout with a big arm. Six Knights have recorded at least 17 catches, including Logemann, who averages 17.6 yards per reception, and has caught at least three passes in a game six times. McIntyre is just as dangerous in the passing game. His speed and size make him capable of breaking for a long touchdown run at any moment. He rushed for 115 yards against Sutton and 119 yards against Yutan in the semifinals.