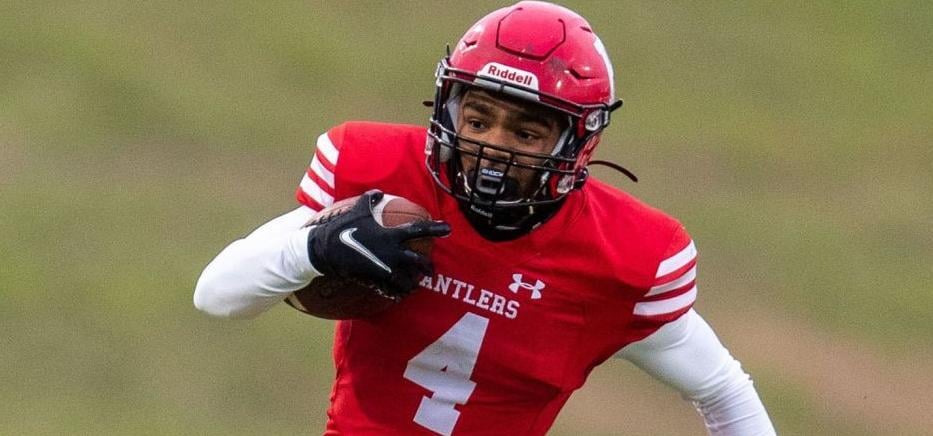 They have a combined 65 playoff appearances and eight state titles between them. On Friday, Class B heavyweights Aurora and Elkhorn take aim at more history.
Game info: 6 p.m., Friday, Elkhorn High School, livestream — netNebraska.org.
Road to finals: First round—beat Scottsbluff 54-3; quarterfinals—beat No. 6 Norris 28-21; semifinals—beat No. 9 Plattsmouth 21-12.
State playoff appearances: 34; state titles in 2008 (Class B), 2009 (Class B) and 2018 (Class C-1).
Impact players: QB/DB Ethan Shaw, sr., 149-for-246 passing for 1,850 yards and 18 TDs, 1,033 rushing yards; RB/LB Mack Owens, jr., 201 carries for 1,104 yards and 15 TDs; WR/S Jameson Herzberg, sr., 44 catches for 532 yards and 4 TDs, 69 tackles, 8 INT; WR/LB Brady Collingham, sr., 122 tackles, 4 fumble recoveries.
Offensively, Aurora can beat you multiple ways. Shaw is one of the state's top dual-threat quarterbacks and he has several targets in the passing game. Herzberg leads the team with 44 catches, senior Andrew Bell has 36 catches, senior Jacob Settles has 24 and senior Daniel Elge has 21. The Huskies can also take over on the ground with a 1,000-yard rusher in Owens. They can change it up with backup RBs Carlos Collazo (255 rushing yards), Settles (206) and sophomore Britton Kemling (149).
Road to finals: First round—beat Omaha Gross 53-7; quarterfinals—beat No. 1 Waverly 41-16; semifinals—beat No. 3 Hastings 33-28.
State playoff appearances: 31; state champions in 1989, 1992, 1996, 1999 and 2011.
Impact players: RB/CB Aiden Young, sr., 203 carries for 1,372 yards and 20 TDs, 10 catches for 180 yards; TE/LB Drew Christo, sr., 33 catches for 433 yards and 3 TDs, 70 tackles; QB Grant Gutschow, sr., 1,715 passing yards and 15 TDs; WR/S Hayden Stec, jr. 81 tackles, 3 INTs.
A talented group of seniors leads the way for the Antlers. Seven seniors start on offense and seven start on defense. Young, who will walk on at Nebraska, takes on a heavy load in the ground game, but the Antlers can also threaten in the passing game. Christo, a 6-foot-4 Nebraska baseball recruit, is a mismatch for a lot of defenders at tight end, and Gannon Gragert leads the team in catches (34), receiving yards (621) and receiving touchdowns (eight). The Antlers' experience played a big part in their rally at Hastings last week.