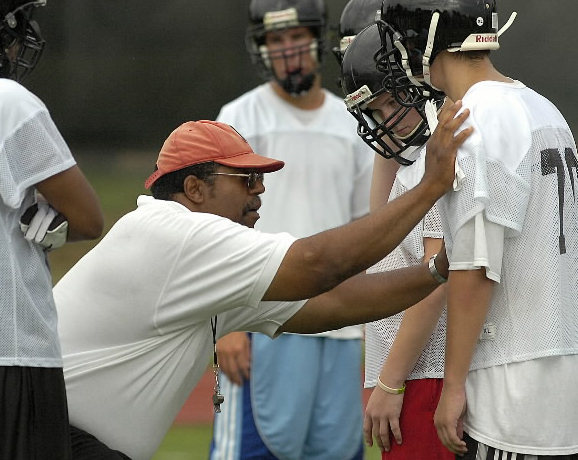 Mike Fultz played at Nebraska and in the NFL, but his heart's always been at Lincoln High.
Fultz announced Wednesday his resignation as Lincoln High's varsity football coach.
"There comes a point in time for people to go on. I guess it was time for me to try something else," Fultz said. "I love Lincoln High, and the kids here are great. When one door closes, another opens."
Fultz was the varsity head coach for the past five years, posting a 6-39 record. He was an assistant for the Links for 23 years before taking over the head coaching position.
"That's life. If life didn't have hurdles, it wouldn't be a challenge. I like challenges," Fultz said. "That's the fun part of coaching. It's easy when you have all the athletes. It's a challenge every day here at Lincoln High."
Athletic director Pat Gatzemeyer said Fultz will continue to teach and work as an assistant track coach this school year.
"I've been doing this since I was in seventh grade and 13 years old. First it was midget football, then at Lincoln High, college, the pros and back to Lincoln High," Fultz said. "It was a hard tie to break when I left college, and when I left the pros. I faced all those things.
"I try to teach young people that there are things in life you have to face."
Fultz has a long history in football, as a player in Lincoln midget football, then at Lincoln High, Nebraska and the NFL with the New Orleans Saints, Baltimore Colts and Miami Dolphins.
"Mike Fultz is a true Link," Gatzemeyer said. "He has dedicated many hours to help Lincoln High football student-athletes take responsibility for their future through lessons learned on the playing field and in the classroom."
Fultz played in the 1973 Nebraska Shrine Bowl and served as an assistant coach for the 2010 Shrine game. He's been inducted into the Nebraska Football Hall of Fame and the Lincoln High Athletic Hall of Fame.