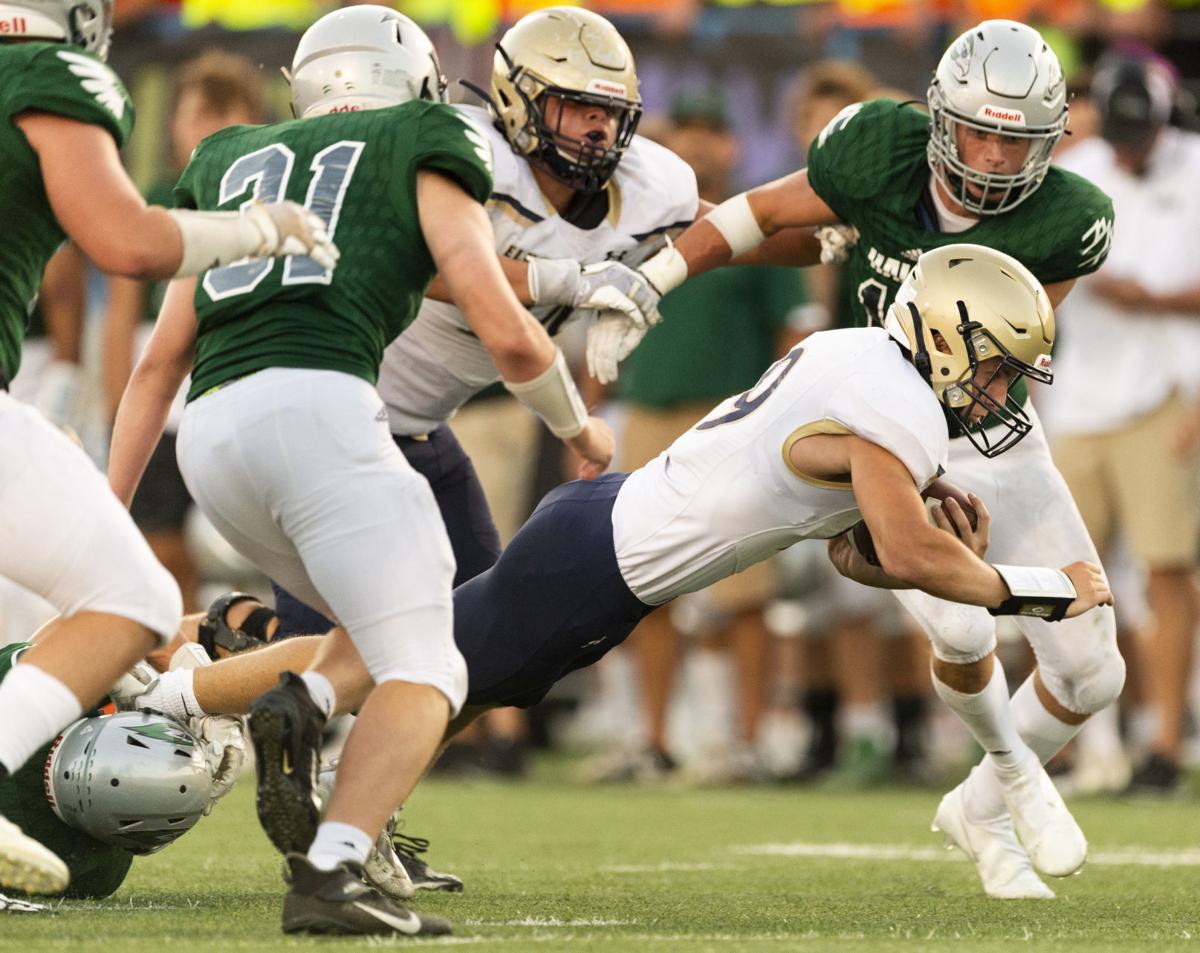 The Class A No. 5 Elkhorn South football team scored on its opening drive — a 23-yard touchdown run by Will Skradis — and never relented in a 49-0 win against Lincoln Southwest on Thursday night at Seacrest Field.
Elkhorn South coach Guy Rosenberg said his team discussed the importance of starting fast.
"We just told our players that we were going to need to come out of the gates hard and take the first swing, and we couldn't wait for things to get started," Rosenberg said. "I think a key, too, was our special teams. We had a ton of yards in punt returns, which set us up on a short field all night and allowed us to be really efficient and play downhill."
The Storm's second and third scoring drives were long and methodical, each ending in a Cole Ballard rushing touchdown. Combining their efficient offense with a defense that imposed its will in the trenches, Elkhorn South looked every bit like one of the best teams in Class A.
Elkhorn South's defense was led by defensive end Maverick Noonan, a potential FBS player who has an offer from Kansas.
"Maverick's motor's always running," Rosenberg said. "He's a great practice player. Every single rep is the ultimate effort from Maverick, and that's contagious for the other guys on our team. It's the same thing on game night. He's an outstanding player and his effort is unquestioned."
Skradis was 7-for-8 throwing the ball for 164 yards. He also ran the ball seven times for 61 yards. Skradis ended with four total touchdowns: two rushing, two passing. With the win, Elkhorn South improves to 3-1 as it looks to move back into the picture at the top of Class A.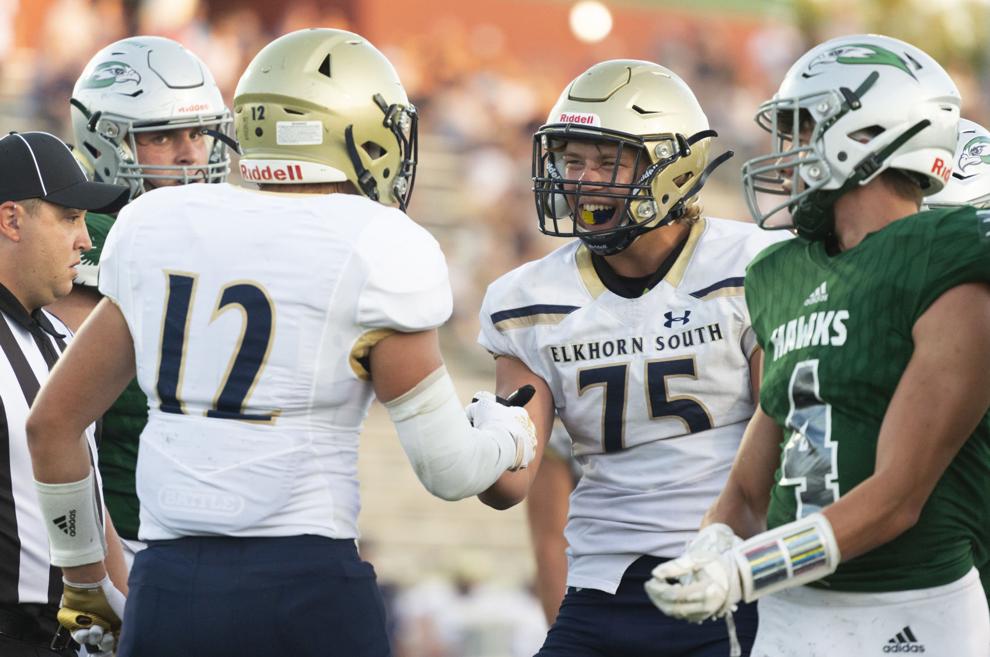 "A couple weeks ago, we got taken out to the woodshed by Millard South (a 33-7 loss on Sept. 2), and it had been a long time since that had happened to us," Rosenberg said. "We talked to our players afterwards and said, 'There's two ways this can go. It can either be the end of something great or the start of something that's great.' And they chose the correct path. Because of that, we've had two outstanding wins back-to-back."
Lincoln Southwest coach Andrew Sherman said his team didn't execute.
"It's pretty hard to beat a good team when you don't play your best game," Sherman said. "It's one of the worst ones I've been a part of here for a while. It's not an effort thing. It's an execution thing. We didn't execute well tonight, and it starts with me."
The Silver Hawks were led by quarterback Collin Fritton, who finished 7-for-12 passing for 48 yards.
ELKHORN SOUTH 49, LINCOLN SOUTHWEST 0
| | | | | | | | |
| --- | --- | --- | --- | --- | --- | --- | --- |
| Elkhorn South |   | 14  | 21  | 14  | 0  | -- | 49  |
| Lincoln Southwest |   | 0  | 0  | 0  | 0  | -- | 0  |
ES--Skradis 23 run (Crouch kick)
ES--Ballard 1 run (Crouch kick)
ES--Ballard 5 run (Crouch kick)
ES--Skradis 19 run (Crouch kick)
ES--Walter 12 pass from Skradis (Crouch kick)
ES--Wilke 51 pass from Skradis (Crouch kick)
ES--Pietig 5 run (McWilliams kick)