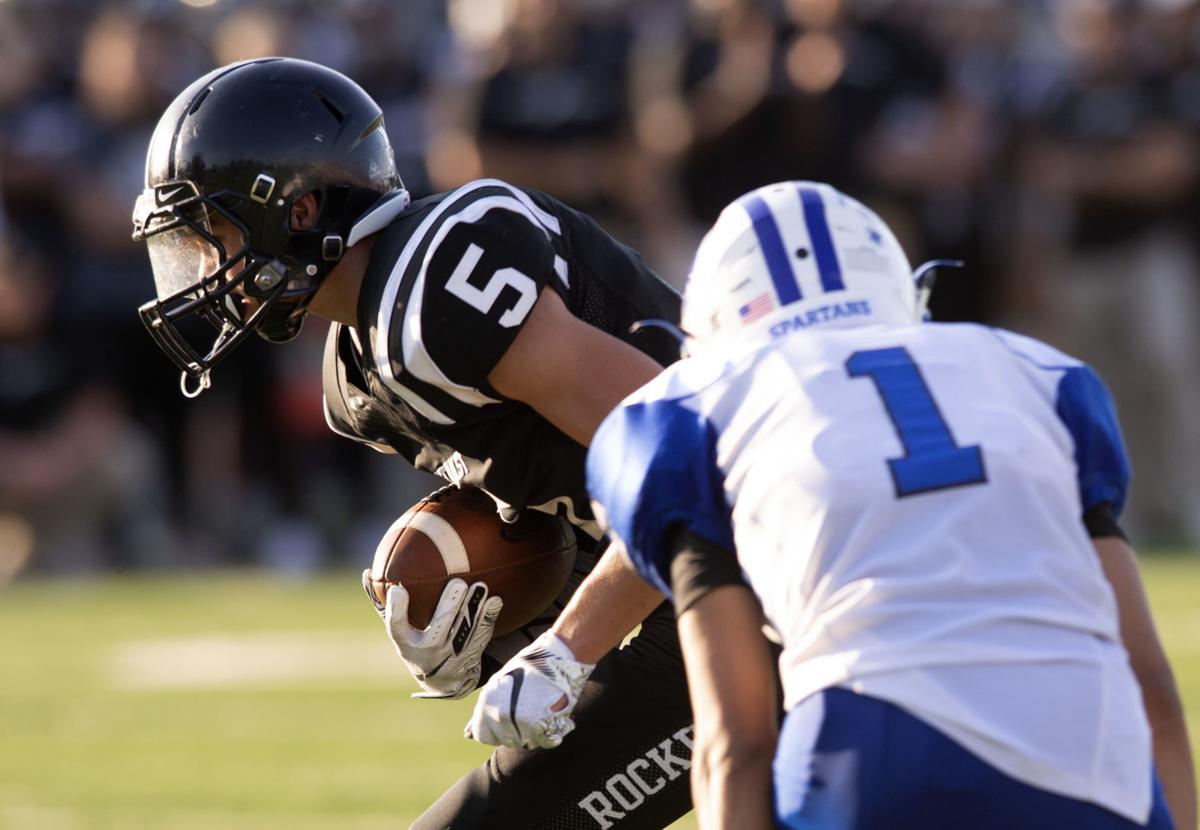 Jesston Howard's final game in a Lincoln Northeast uniform is Friday.
The senior wide receiver and cornerback will play college ball somewhere next fall — but part of him wishes he could stick around to see the Rockets' revamped aerial attack develop.
"I think Coach (Dan) Martin is getting his passing system installed, and it will show results in the years to come with the quarterbacks and receivers we have," Howard said.
After serving exclusively on the defensive side a year ago, Howard has emerged as one of the top receivers in Lincoln this season. The 6-foot, 170-pound Howard hauled in six passes for 107 yards last week against Bellevue East to run his season total to 32 receptions for 453 yards and four touchdowns.
In his first season as head coach, Martin was forced to redesign the offense when standout power running back Nick Halleen transferred to Lincoln Southeast, where he now leads Class A in rushing (1,378 yards). The Rockets (1-7) will face their former teammate when they take on No. 5 Southeast (7-1) at 4:30 p.m. at Seacrest Field.
You have free articles remaining.
Northeast's quarterback duo of junior Jeremiah Collier and sophomore Dylan Gray have combined to throw for almost 1,200 yards this season, and have steadily become more comfortable with the style Martin wants to run. Howard has provided the go-to, big-play receiver that a passing offense needs to thrive.
"He's not only dynamic catching the ball and making plays that way, Jess might be the best blocking wide receiver I've ever coached," said Martin, an assistant at Kearney before coming to Northeast. "He finds ways to lock up on guys and put them down."
That may be why Howard already has scholarship offers from Midland and Dakota Wesleyan as a cornerback and is receiving strong recruiting interest from NAIA No. 1 Morningside and NCAA Division II No. 3 Minnesota State.
"Both of their coaches (Morningside and Minnesota State) have been texting me, and hopefully I can get visits set up in November," said Howard, who will play basketball for the Rockets this winter.
A year ago, Howard had three interceptions. This season, Howard has become more physical, especially against the run as he has 37 tackles, 20 more than he had a year ago.
In 2018, Northeast entered the Southeast game with a 5-3 record and a playoff berth on the line with a win. This fall at 1-7, the Rockets want a strong finish to what's been a difficult season, despite going up against the heavily favored Knights.
"Even with all the losses, we've kept our heads up and gotten ready for the next game," Howard said. "I want to set a good example for our younger players to keep working hard and battling all the way to the end. We want to go out with a bang."