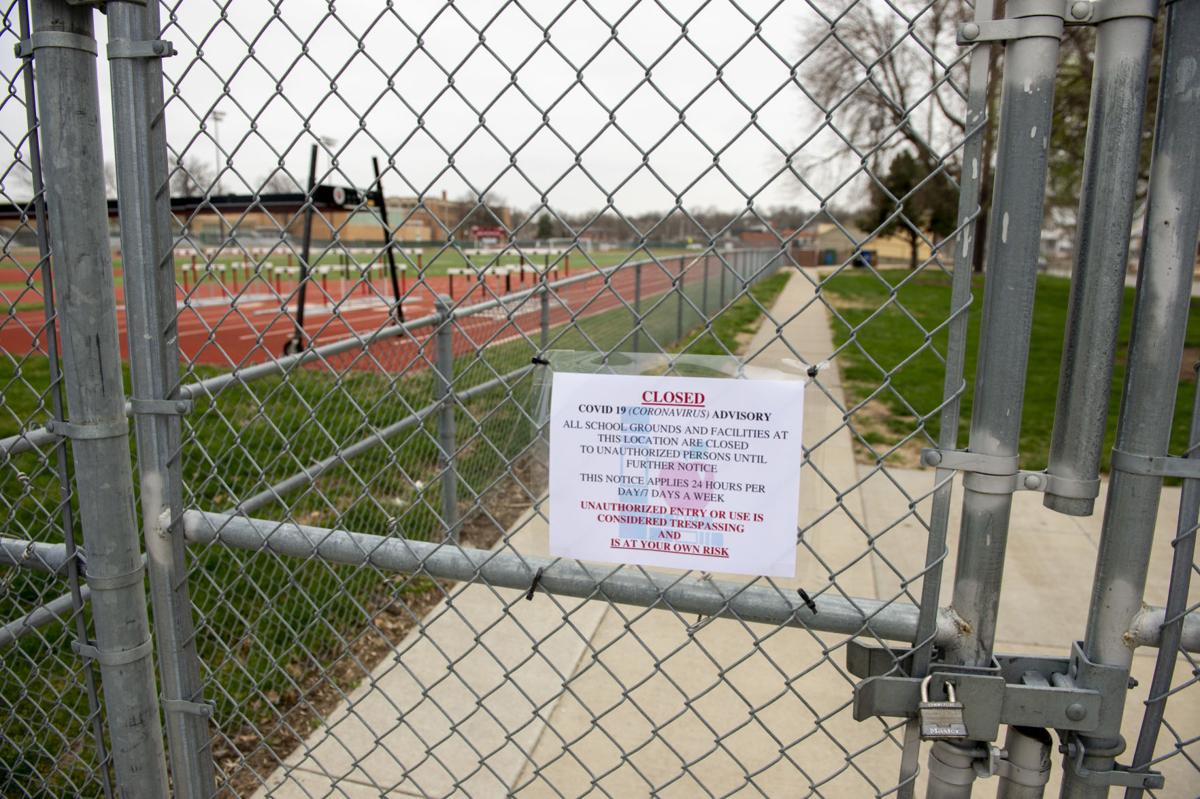 Jay Bellar's first item of business Thursday morning when the executive director got to the Nebraska School Activities Association office was determined Wednesday night by Gov. Pete Ricketts.
That was when the governor announced schools across the state would be closed through May 31 because of the ongoing global COVID-19 pandemic. It was an edict that determined the final fate of a spring high school sports season that had already been suspended twice, the latest to May 1.
"After meeting with staff and (NSAA board of directors Chairman) Mark Norvell this morning, we saw no way forward after the governor's announcement," Bellar said. "We feel really bad for the kids, and especially the seniors who lost their final high school season."
The NSAA announced Thursday that all activities, including district and state competitions, have been canceled for the school year.
Students in Nebraska will not be returning to the classroom this spring.
The affected sports are track and field, baseball, soccer, boys golf and girls tennis. The cancellation of those state championships mean another financial hit for the NSAA, which had to play last month's boys state basketball tournament without fans, limiting admission to immediate family of players and coaches.
"Track and soccer (state championships) are pretty good moneymakers for us, and we don't lose money with (state) baseball,'' Bellar said. "We're still trying to figure out the financial impact of all this, but we'll worry about that later. There are more important things at stake right now than money."
Nebraska follows a growing list of states to cancel spring sports. Kansas canceled its spring slate on March 17. Virginia later followed.
Iowa, Illinois, South Dakota, Colorado and Missouri are among the states in the region that have left the door open for shortened spring seasons. Iowa runs its baseball and softball seasons during the summer.
South Dakota, in fact, remains committed to finishing its state basketball tournament at the moment, at least.
Despite schools being closed, the May 1 option enrollment transfer list deadline remains unchanged, the NSAA announced. Bellar said he hasn't heard of any issues so far from parents wanting to transfer their son or daughter, nor from the schools.
"If problems arise, that's a date we can adjust if we need to," Bellar said.
The NSAA's Representative Assembly and board of director meetings are still scheduled for May 21. 
Concerned about COVID-19?
Sign up now to get the most recent coronavirus headlines and other important local and national news sent to your email inbox daily.