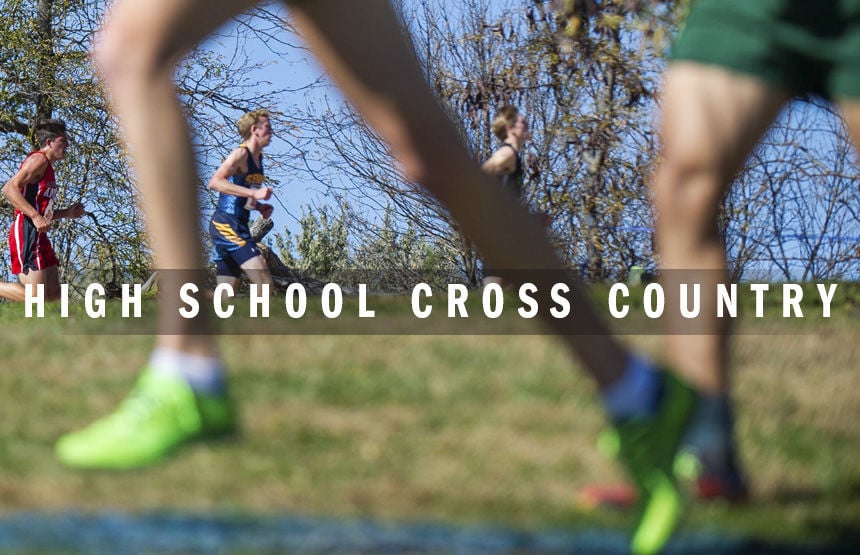 KEARNEY — There are only two weeks remaining in the high school cross country season and still nobody has beaten Lincoln runners Bri Rinn and Liem Chot.
They each extended their long winning streaks by winning at the Heartland Athletic Conference championship Thursday at Kearney Country Club.
Rinn, a junior from Lincoln Southwest, won the girls race in 19 minutes, 19 seconds. Hannah Godwin from Kearney was 4 seconds back in second place, and Izzy Apel from Lincoln East was third.
Chot, a senior from Lincoln North Star, won the boys race in 16:07. Juan Garcia from Grand Island was second in 16:12, and Drew Snyder from Southwest was third.
Fremont swept the team titles.
Rinn opened up a 15-meter lead with about 1 mile left and held off Godwin at the finish for her fifth win of the year.
It was after Rinn beat Godwin earlier in the season at a meet in Lincoln that Rinn felt like she could be one of the top runners in the state. Now Rinn beat Godwin again on the same course where the state meet will be held in two weeks.
"I knew (Godwin) was going to be one of the top runners in the state, and beating her was kind of an epiphany moment for me," said Rinn, who celebrated her 17th birthday Thursday. "Like, 'Oh, I'm in this kind of shape now.'"
In the boys race, Garcia attempted to pass Chot a few times in the last mile but a motivated Chot held him off. Chot is a two-time state champion but hadn't won the conference meet before.
"This has eluded me the past two years," said Chot, who won for the sixth time in 2020. "As a sophomore I just got outkicked by (Fremont's Jose Gonzalez), and last year the weather got to me and I had an asthma attack and almost passed out and came back and finished fourth. So this feels good."
Chot is just the second North Star boys champ at the conference meet and the first since Eric Noel in the program's first year in 2003.
The girls race included three of the top four teams in the Class A rankings and was expected to be a competition between No. 1-ranked Fremont and No. 2 Lincoln East for the title. Fremont won, but it was No. 4 Southwest that edged East for second place.
Fremont won with 35 points, Southwest had 57 points and East had 60 points. Seven of the top 10 finishers were Fremont or East runners.
Fremont won its first conference title since 2008. The Tigers were led by Mara Hemmer in fourth place and Shelby Bracker in fifth.
Also impressive was Elli Dahl finishing as Fremont's sixth runner in 13th place. She was the all-class state champion last year but recently wasn't able to run for about seven weeks after she found out she had a stress reaction in her tibia just before practice began in August. This was her second race of the season.
"I think it's helped (Dahl) develop a new respect for how she can help her teammates, and I think the next two weeks she'll keep getting better," said Fremont coach Jake Smrcina. "If there is anything I've ever learned in my life it's not to count Elli Dahl out of a race."
No. 2 Fremont won the boys title with 51 points, giving them the conference team title for the 19th time in the past 20 years. North Star was runner-up with 76 points for its best finish in the meet in 15 years.
The conference meet is a big deal for Fremont, and coach Sean McMahon was fired up right after the race and giving the athletes some socially distanced chest bumps.
"We've hardly raced this year, and it was the first time we actually raced like we wanted to race," McMahon said. "Some of (the) early meets have been a little bit ho-hum. And part of that is it just being small races with six teams. This is a pretty laid-back group of guys, and to see them race with some passion was exciting."