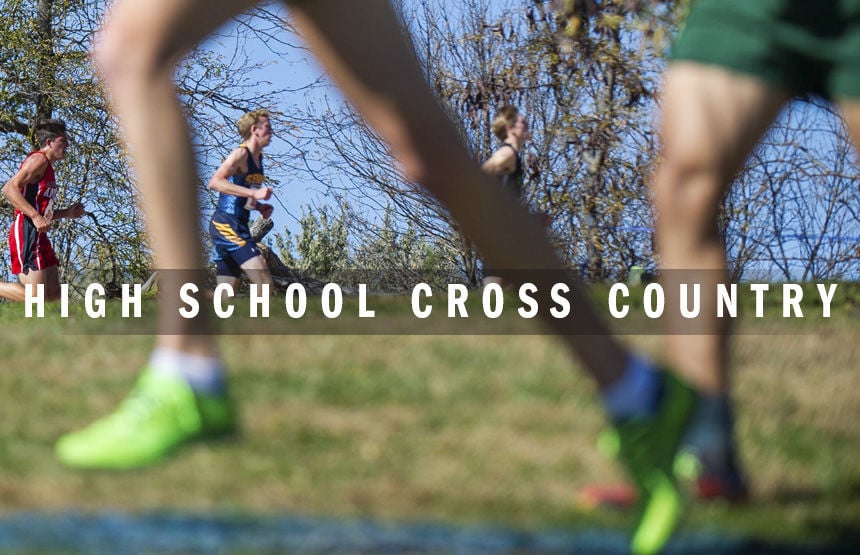 FIRTH — Norris junior Zach Pittman wouldn't have won the Norris Invite cross country race Saturday if he hadn't run hundreds of miles while training for the sport.
But he also had a little advantage because the meet was on his home course. The course is on the Norris campus, with several small hills through the prairie before a flat finish south of the football stadium.
So more than other meets, Pittman can think about strategy, like where to try to use the hills to his advantage, and what parts of the course to really push the pace on.
"I had a plan about 1½ weeks ago of what I was going to do," Pittman said. "I knew I was going to keep up with the lead runners, and then in the last mile or 800 meters I was going to try and take the lead."
That's how the race played out, with Pittman taking the lead with about 800 meters left. And he still looked really strong at the finish, winning the 5,000-meter race in 17 minutes, 42 seconds.
Pittman won by about 9 seconds. Conrad Schroeder of Waverly finished second, and Luke Coltvet from Elkhorn was third.
It was the second career win for Pittman, but the first one he can be reminded of every day when he goes to school. His other win came at the Doane Invite as a sophomore. At state last year Pittman finished 19th.
It's the races that Pittman really enjoys.
"I just love the adrenaline of racing. It's hard to explain," Pittman said. "It just gives me a feeling that's different from anything else, kind of a nervous, but really excited feeling."
For many of the runners it was their first race in about 10 months, because the high school track season was canceled because of the coronavirus pandemic.
Pittman took it hard when the track season didn't happen.
"I was really bummed about it, and actually for a few weeks I wasn't training as hard as I should have," he said. "But I realized we still had a cross country season coming up, so in June and July I really started kicking it into gear and getting the workouts in again."
Norris won the team title after putting four runners in the top 15. Also for Norris, Tanner Cooper was fifth, Alejandro Nelson was sixth and Evan Schmidt was 15th.
Lincoln High was the runner-up, led by junior Deshawn Burks in eighth place.
The girls race was the beginning of what could be a great high school sports career for Elkhorn North freshman Britt Prince. This was the first meet for the new school that just opened.
Prince won the girls race in 20:47. Taylor Grasz from Elkhorn was second in 21:04. Prince was one of three freshmen in the top five. The others were Lincoln High's Kennedy Bartee (third) and Waverly's Millie Waldo (fifth).
Prince is also a good basketball player who already has a scholarship offer in that sport from Creighton. She ran cross country in middle school, but didn't really know what to expect for her first high school meet.
"My coach told me a few runners that he wanted me to try and stay with, so I did that until I felt good at the end, and then just went faster," Prince said.
Elkhorn won the team title with 42 points. Norris finished second, led by Laci Havlat in fourth. Elkhorn North finished third in its first meet, while Lincoln High was in the top half of the team standings in fourth.
This is the first week for cross country meets in Nebraska. As a safety measure because of COVID-19, this race used waves of start times, with a new group of runners starting every two minutes. There were four waves of runners in the boys race, and three waves in the girls race with 250 finishers combined.
Get in the game with our Prep Sports Newsletter
Sent weekly directly to your inbox!