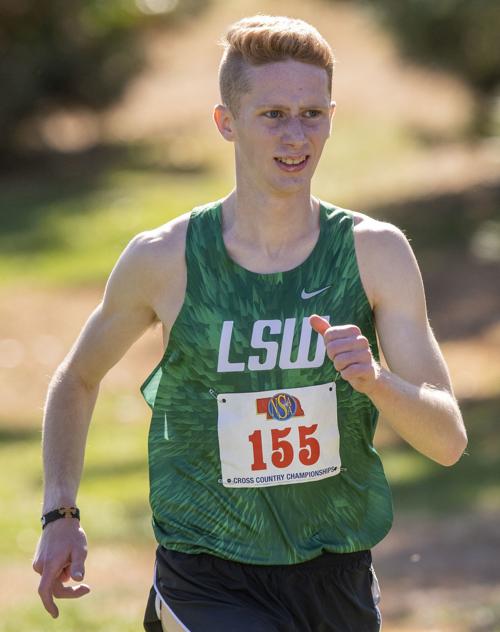 KEARNEY — The Lincoln Southwest boys cross country team earned top team honors at the Class A state cross country meet and Lincoln North Star's Liem Chot staked a first-place result on the individual leaderboard Friday in Kearney.
The triumph marked Southwest's first-ever state team title. Tyler Boyle, a senior, led Southwest with a second-place finish (15:54.66). Fellow seniors Trevor Acton (16:22.12) and Jack Nolley took seventh and 10th, respectively.
Chot finished the event in 15:50.3, leading the pack of seven Lincoln runners with top-15 performances.
Lincoln East is the Class A girls cross country champion.
You have free articles remaining.
The Spartans, led by Berlyn Schutz's second-place finish, ousted Fremont by 50 points to capture first-place team honors.
Schutz, a freshman, finished in 18:36.0 — and she was ousted in a diving effort by Fremont's Elli Dahl (18:35.6). Fellow East freshman Kylie Muma (18:46.1) finished fourth and Taylor Searcey (19:07.9) claimed ninth to round out the Spartans' representatives in the top-10.
Lincoln Southwest finished fourth in the team standings. Sophomore Brianna Rinn (19:14.38) took 11th place while Kate Dilsaver (19:45.39) had the team's next best result.
In total, seven runners from Lincoln schools turned in top-15 performances.
Behind Lincoln East's girls title and Lincoln Southwest's triumph in the boys division, city schools performed at a high level at the state cr…