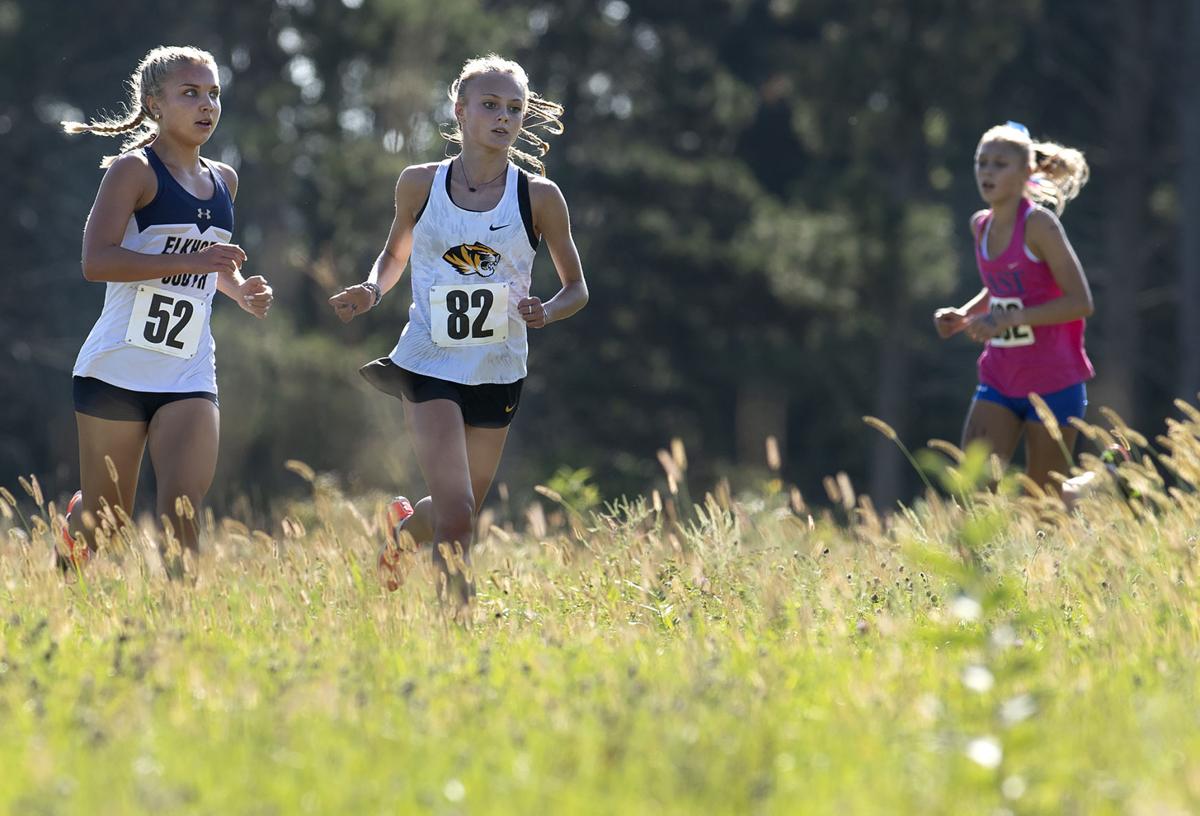 The high school state cross country meet is Friday in Kearney, where more than 100 runners in each race will converge with one goal in mind. 
With nonstop action beginning at noon, it's sure to be a blur. We make it easier with this list of five runners to keep an extra eye on.
Class A boys
Gabe Hinrichs, Elkhorn South: He's undefeated this season and has set a goal of breaking both the state meet record (15 minutes, 4 seconds by Seth Hirsch) and the overall state record (14:56 by Hirsch). Hinrichs ran 15:58 on the state meet course three weeks ago during the UNK Invite. Earlier this season, Hinrichs set a course record on the Walnut Creek course in Papillion. Hinrichs ran cross country all four years, but in the spring he played baseball instead of track for two years. He's being recruited by some strong running colleges, including Iowa State and Colorado.
Class A girls
Elli Dahl, Fremont: As a sophomore in 2019, Dahl was part of one of the best finishes in state history, beating Berlyn Schutz of Lincoln East in a near-photo finish. Dahl was injured most of last season but still finished 11th at state. She's undefeated against Nebraska competition this season.
Class B girls
Madison Seiler, Gering: The junior is hoping to win back-to-back state titles, but this one will be much more difficult than the first after she had major ankle surgery in July. Seiler was injured playing basketball, breaking her ankle and causing damage to tendons and ligaments, Gering coach Rick Marez said. After 45 days off, she began her journey back by running just 1 mile. She ran her first race on Sept. 18 and has only been in three meets. She still won her district meet by 7 seconds and had the fastest district time in Class B.
Class C boys
Carson Noecker, Hartington: He's the only high school runner this year to go sub-15 minutes, running 14:58 (for 3.1 miles) at districts. The junior will try for a third state title and second all-class gold.
Class C girls
Keelianne Green, Arlington: The junior is running cross country for the first time after previously playing softball in the fall, but she hasn't lost a race.