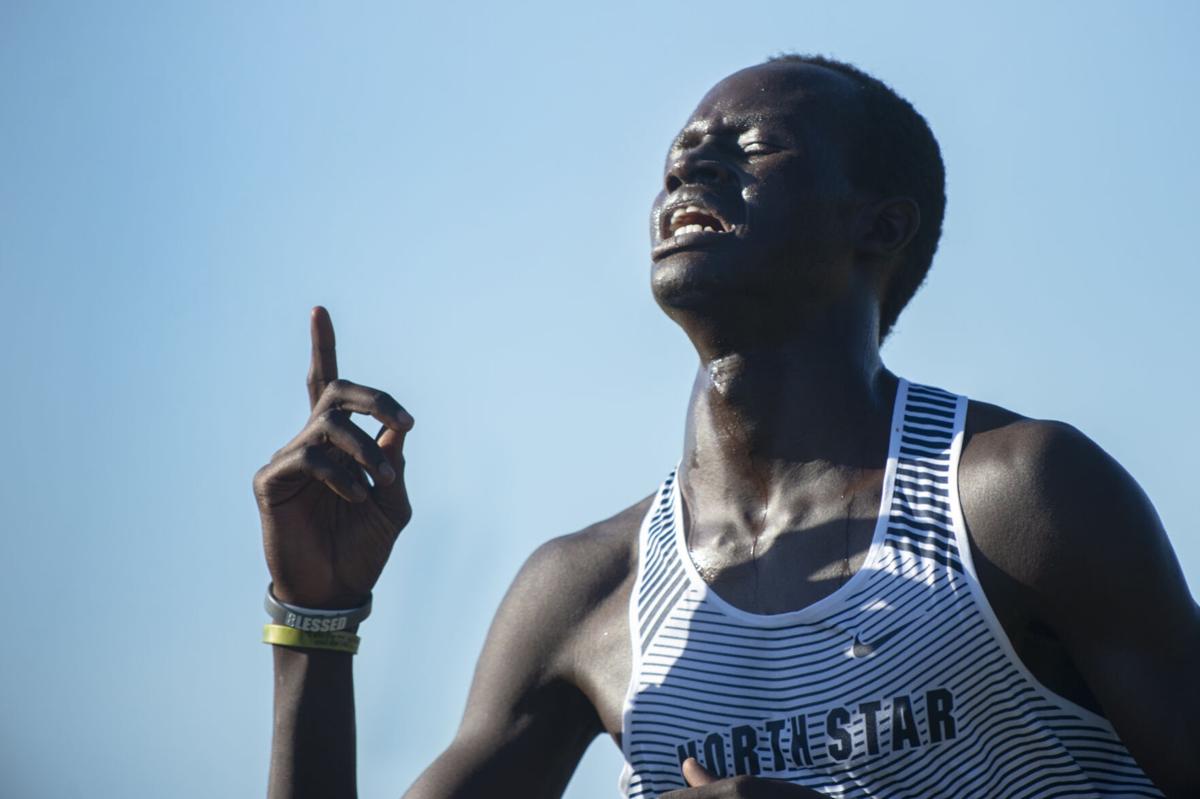 It was only about seven years ago when Lincoln North Star senior Liem Chot came to the United States.
His life story includes being born in a refugee camp in Ethiopia, becoming an orphan after both his parents died before he was 3 years old, and coming to the United States in 2013 when he was 10.
Chot's sister, Nyanthiay, worked for several years to be able to have her three brothers join her in Lincoln after their parents' death. That included Liem, the youngest, whom she barely knew.
After arriving in Nebraska, Chot worked hard to catch up in school at Elliott Elementary and Goodrich Middle School. He became a United States citizen in 2015.
At first, Chot didn't like running, but then he became one of the best high school cross country runners in state history. And soon running will help Chot go to college. He recently committed to a cross country and track scholarship at Temple.
Temple, located in Philadelphia, is an NCAA Division I school that competes in the American Athletic Conference.
Years ago, Chot never would have expected that running would help him pay for college. In college, he'll be in a pre-physical therapy program.
"I know not many people have this opportunity, so I'm really grateful to my coaches and North Star and my family," Chot said. "There are just so many factors that played into it I can't be thankful enough for this opportunity. I get to do something I love in college and to help me pay for school, that's a blessing."
Chot won the Class A state cross country meet in each of his final three years of high school. He's only the sixth three-time champ in all classes in the 60 years of the boys meet.
Chot was undefeated during the 2020 cross country season, won 20 of 23 races since his sophomore year and never finished lower than third in that stretch. He set three course records as a senior.
Some of the schools recruiting Chot were Nebraska, Villanova, Vanderbilt and Belmont.
Temple coach John Snyder previously recruited Jeralyn Poe, another state champion runner for North Star. Years later Snyder watched Chot at a cross country meet in South Dakota and began recruiting him.
Of the two sports, Chot is looking forward to cross country most in college. But college track, where his events will probably be the 10,000 meters and 5,000 meters, is also exciting.
"I feel like once I'm actually there, it will be a surreal moment to watch those great athletes in person in track," Chot said.