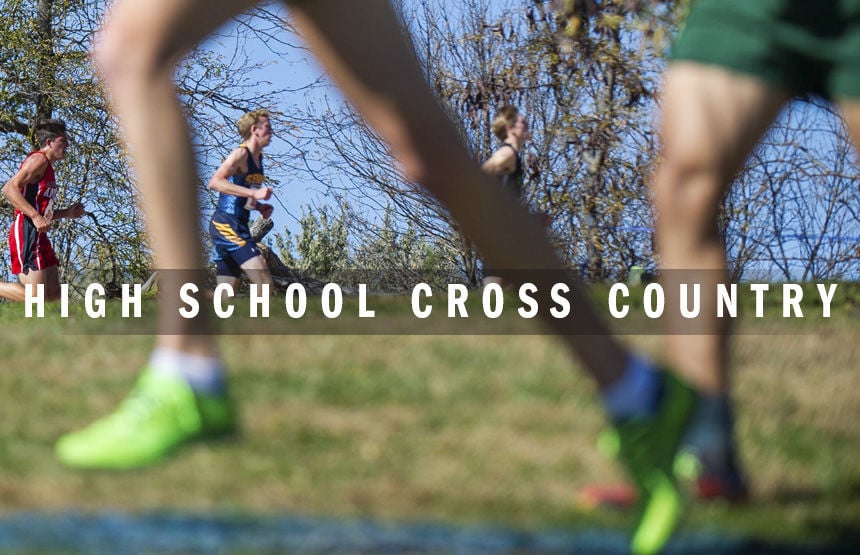 Six top-15 finishes, including three in the top five, lifted the Lincoln East girls cross country team to the Class A team title at the UNK Invitational on Monday at Kearney Country Club.
Sophomore Izzy Apel paced the Spartans, finishing in 19 minutes, 44 seconds, to place second. Freshman Peyton Svehla (20:11) was third, Hannah Hanger (20:37) was fifth, junior Hailey Anderson (20:54) was seventh, sophomore Berlyn Schutz (21:17) was 12th and freshman Jordyn Wissing (21:17) was 13th.
Kearney senior Hannah Godwin cruised to the individual title, winning in 19:19.
Lincoln Christian finished in second place in the Class C girls division. The Crusaders finished with 103 points, 11 behind winner DC West (92).
Crusader junior Sadye Daniell crossed the finish line in 20:32 to place fifth.
Creighton Prep (Class A boys), Omaha Skutt (B boys), Columbus Scotus (C boys), Axtell (D boys), Omaha Duchesne (B girls) and Ravenna (D girls) also won team titles.
SOFTBALL
Papillion-La Vista 8, Lincoln North Star 0: Jordyn Bahl struck out the first nine batters she faced and hit a home run to help lead Class A No. 1 Papillion-La Vista past No. 7 Lincoln North Star. Bahl finished with 13 strikeouts and tossed a six-inning no-hitter. For North Star, Aubriana Krieser and Dani Hood combined to strike out seven.
Lincoln Southwest 9, Lincoln Pius X 4: The Class A No. 2 Silver Hawks totaled 15 hits, including three apiece from Ashley Smetter and Taylor Fritz. Smetter had a double and three RBIs in the offensive effort, while Taylor Korecky added four RBIs and a home run for Southwest. Alisha Huber led the Thunderbolts with two RBIs.
GIRLS GOLF
Elmwood-Murdock Invite: Lincoln Lutheran's Rachael Volin and Grace Fahleson took first and second place, respectively, to help the Warriors to a narrow runner-up finish at Grandpa's Woods Golf Course in Murdock. Volin shot a 79 to best her teammate Fahleson by four strokes.
BOYS TENNIS
Lincoln Pius X 6, Lincoln High 3: The Thunderbolts rolled to four victories by scores of 8-0, including three in singles play to take care of Lincoln High. Joseph Plachy and Cooper Nichols won No. 1 and No. 2 singles play matches, respectively, to start off strong for Pius X. Tai Frederick took the lone victory in singles at No. 3 for the Links with an 8-5 win over Michael Endacott.