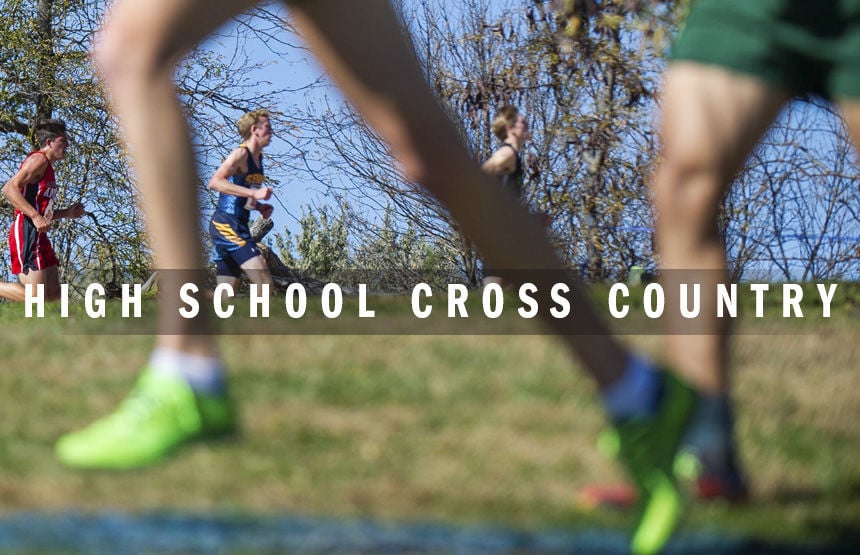 KEARNEY — The Heartland Conference cross country championship had everything on Thursday.
There was a surprise individual champion (Thomas Oliver from Lincoln East), a first-time team champion (Lincoln Southwest boys), an undefeated runner (Berlyn Schutz from East) and a team that once again looks like the favorite to win the state title (East girls).
But we begin with a team that didn't even win, because it's worth recognizing one of the more impressive streaks in high school sports. The Fremont boys had an 18-meet winning streak in this meet, winning the boys team title each year since 2001.
But this year Fremont was vulnerable with one of its youngest teams ever, with only one runner back from its state team last year. And Southwest was experienced and talented. So Southwest won the team title with 33 points, and Fremont was second with 71.
The closest the challengers ever got during Fremont's winning streak was nine points, the largest margin of victory was 51, and in 2010 the Tigers had a really low score of 19 with a 1-2-3-5-8-9 finish.
Fremont always seemed to run well in this meet. Even last year, Southwest beat Fremont earlier in the season but Fremont won at conference.
"There was a lot of luck involved in that streak," said Fremont coach Sean McMahon. "There were a lot of times it could have gone the other way and our kids just rose up to a really high level."
Fremont's winning streak followed Southeast being the dominant team in the conference in the 1990s.
"It seemed like Southeast was winning every year for a long, long time," McMahon said. "I think my first year of coaching at the UNK meet, Southeast's 20th guy beat our fifth guy and I just thought, 'How in the world will we ever be able to compete.' It was just step by step. Hopefully we can get back to that level again."
On Thursday, Southwest had a 2-6-7-8-10 finish at the Kearney Country Club. Southwest's scoring runners were Tyler Boyle, Trevor Acton, Grant Reid, Drew Snyder and Jack Nolley.
Acton said it was great to finally win a conference title.
"There is nothing more special than this team we have right here," Acton said.
You have free articles remaining.
Southwest won by keeping its runners close. The Silver Hawks' got five runners across the line before Fremont got its second runner in.
This is the 18th season for Southwest as a program, and the first conference title.
"This is a milestone for us because Fremont is such a substantial power," said Southwest coach Ryan Salem.
Oliver, the senior from East, won his first race by taking the lead in the final 50 meters and winning by 5 seconds in 15:59. Boyle and Liem Chot from Lincoln North Star also held leads in the final 900 meters.
"I just sat there and waited and waited, and then once Tyler broke Liem over there, I was like, 'OK, here we go,'" Oliver said. "I sat behind Tyler at the end, and when we went around the corner there I thought I had more than him."
The best the senior had done previously in any meet was third. He's the first boy from his school to win a race since 2011, when Isaac Allen was the surprise winner at state.
East coach Brian Kabourek, who recently hurt his foot, was thrilled.
"I ran on one leg over here to give him a hug because I didn't want to wait," Kabourek said. "I wanted to be the first one to hug him."
Schutz won the girls race by 22 seconds and has won all six races.
East won the girls team title for the fourth straight year and 14th overall. Fremont beat East earlier in the season, but this time the Spartans edged Fremont 33-50.
It helped that freshman Kylie Muma returned after missing about two weeks from a knee injury and finished fourth. Her first time practicing with the team again was Tuesday.