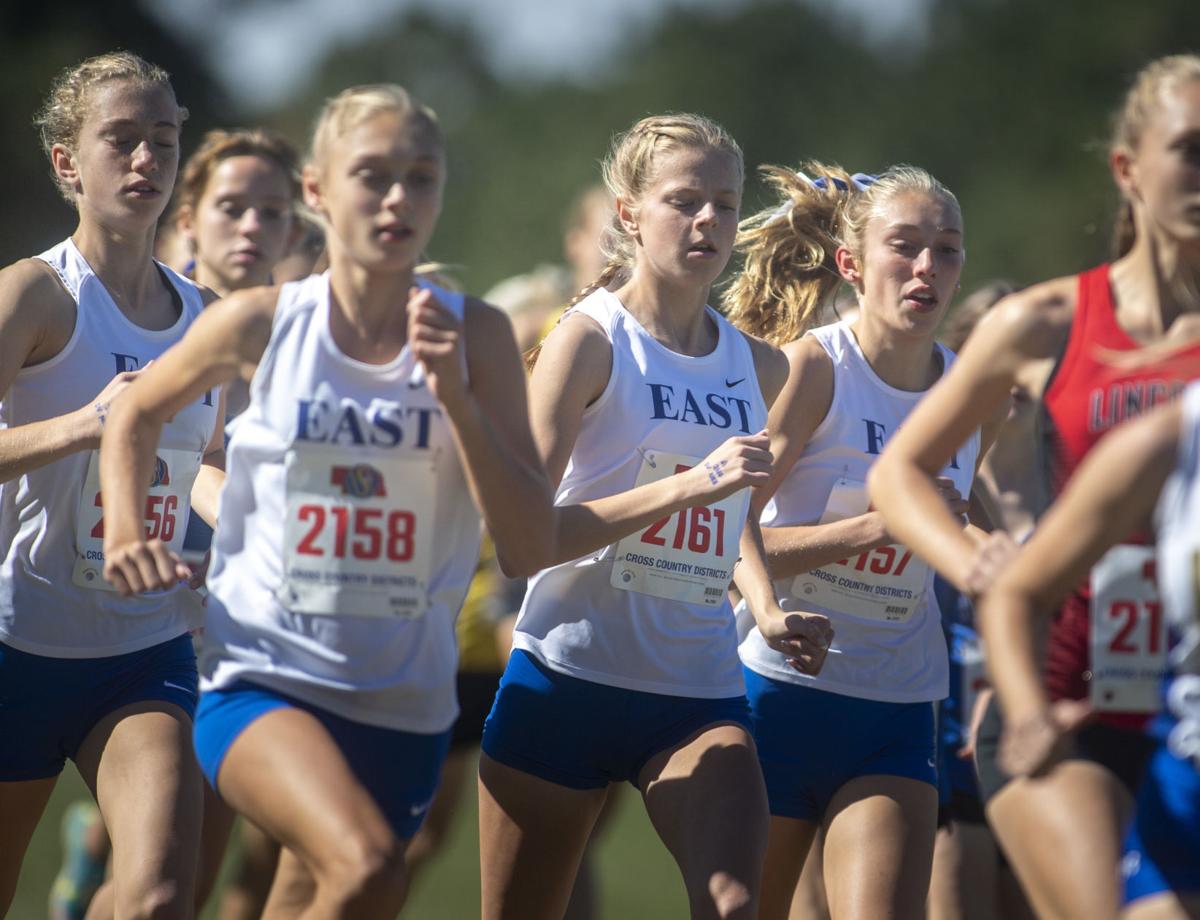 A coach at an NCAA Division I school located six miles from Lincoln East provided a small assist for the current stretch of success for the school's girls cross country program.
That coach, however, is in a different sport.
The East girls have been one of the most successful programs in the city — in any sport — over the past four years. East has won three straight state titles and is favored to make it four in a row Friday in Kearney. No other Lincoln team has a current streak of three straight state titles.
About five years ago, East coach Brian Kabourek heard John Cook, the four-time national champion coach for the Nebraska volleyball team, mention a five-year plan he had for the program.
Cook's plan isn't just saying they want to win championships; it includes several ways to try and help the program be strong overall. And the plan is something to look back at as a refresher of what you believe is important for success.
The things on Cook's plan included continuing the sellout streak, training the complete athlete and developing players to play professionally.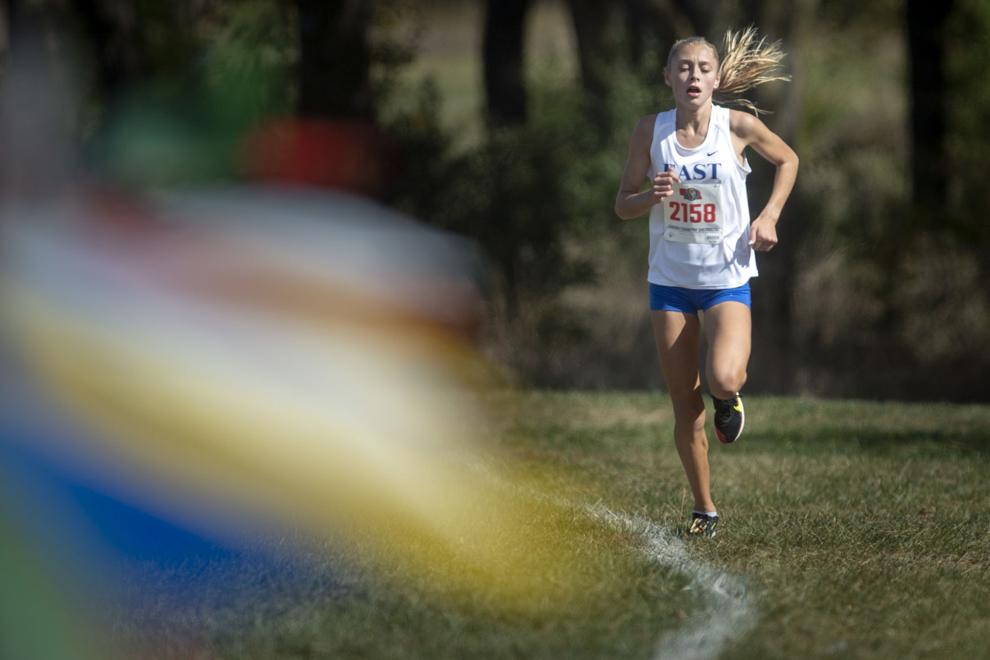 Kabourek heard about Cook's plan about the time that East had finished second at the state meet in 2016.
"I remember listening to an interview on TV with coach Cook about a five-year plan," said Kabourek, who is in his seventh year as head coach. "And I wasn't doing anything at home that night so I wanted to figure out what a five-year plan was. So I sat down and wrote down the next five years for girls, and for boys, what I wanted to accomplish. Not necessarily state championships, but where we wanted to be in terms of our conditioning, our mentality, where we wanted the culture to be."
Kabourek's list included changes that could be made to offseason training (both summer running and for athletes not in a winter sport), what more they could do to build a family atmosphere, and getting the runners to care more about the team, and not just how they finished individually.
Also on that list was an award system for during the season and postseason. For example, East has awards for rookie of the year and most improved runner.
Kabourek slowly began to implement the things he'd put in his five-year plan.
What followed was a state title in 2018, and the two years after that, also. East's outstanding four-year stretch includes winning 26 of its 29 meets (not including duals or triangulars).
"So actually I probably owe Coach Cook a thank you," Kabourek said.
East had one state championship, in 2012, before the current three-in-a-row streak.
What's interesting about the stretch is that it hasn't just been driven by the same few runners, but a strong team overall.
During those four years, 19 different runners have been in the varsity lineup during a meet won by East.
Eight different runners have finished in the top 15 at state in the past three years — Izzy Apel, Kylie Muma, Peyton Svehla, Berlyn Schutz, Taylor Searcey, Abi Schmidt, Jenna Muma and Madi Muma.
East's formula for success has been having talented runners, good leadership and each runner embracing their role on the team, from the first varsity runner to the seventh.
And the runners have put in the work during voluntary summer running. The team meets at 7 a.m. five or six days a week, and the varsity girls are almost always there.
Kirk Skiles, the previous head coach, always said, "Summer miles bring fall smiles," and Kabourek has kept that philosophy.
"I think the summer plays a huge part in it," said Kabourek, noting both the training and camaraderie.
This season East had to replace three runners from its state championship team when Jenna Muma graduated, and Kylie Muma and Hannah Hanger moved.
"Those are two big bullets out of our six that we had coming back," Kabourek said.
But East got a great addition to the roster when sophomore Mia Murray moved to Lincoln, and the Spartans have won all seven meets.
As a freshman last season in Morgantown, West Virginia, Murray placed fifth at the state meet in the largest class.
Her family moved this summer when her dad, Ben, took a leadership position with the Nebraska Athletic Department as a fundraiser.
Murray has been East's No. 1 runner all season and won three races, including the city championship.
Her family did some research before deciding to attend East.
"By far they had one of the best running programs, and they have good academics, so I feel like it was a good fit," Murray said.
From the first day she was with the team in July, she could tell from her new teammates' professionalism and determination why they'd been successful in the past.
A close bond is why Murray thinks the team has been successful again.
"When we're racing, we just know what we need to do, and we do what we know is right," she said.