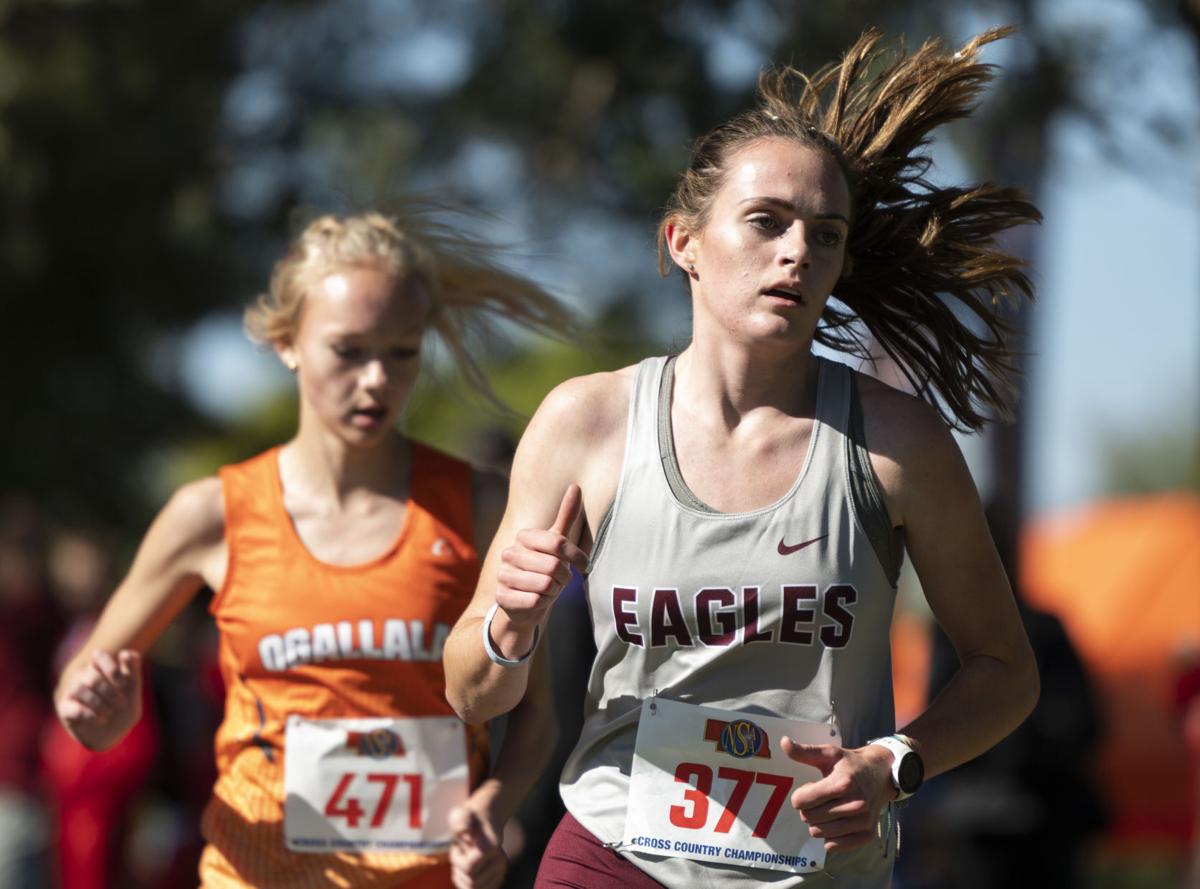 Keeli Green has had a life-altering fall.
Running high school cross country for the first time, the Arlington junior never lost a race.
On Friday, she won the Class C championship during the state meet in Kearney with a winning time of 18 minutes, 50 seconds. That broke the Class C state meet record by 28 seconds, and was good for a 34-second victory.
In her first two years of high school, she played softball during the fall. She did track in the spring, but not the distance events. She did long jump, triple jump, the 200 and 400 meters.
Green was emotional as she described how the past three months have changed her life.
"It's so surreal. It's just insane, my first year going out and I'm state champion," Green said.
She's just the second runner from Arlington, boys or girls, to win a state cross country title.
Green didn't expect the season to go like this.
"It was a complete shot in the dark," she said. "I finally found something that clicked really good for me, and it's a great feeling to find something that you really love and you just become obsessed with and want to do it all year-round."
Gering runner wins on injured ankle: Gering junior Madison Seiler didn't let a major injury suffered this summer keep her from winning a second state title in a row.
Seiler won the Class B race in 19:29, giving her back-to-back state titles.
But three months ago she wouldn't have expected this win.
She injured her ankle when she slipped on some water playing basketball in July, breaking her ankle and causing damage to tendons and ligaments.
She had surgery on July 7.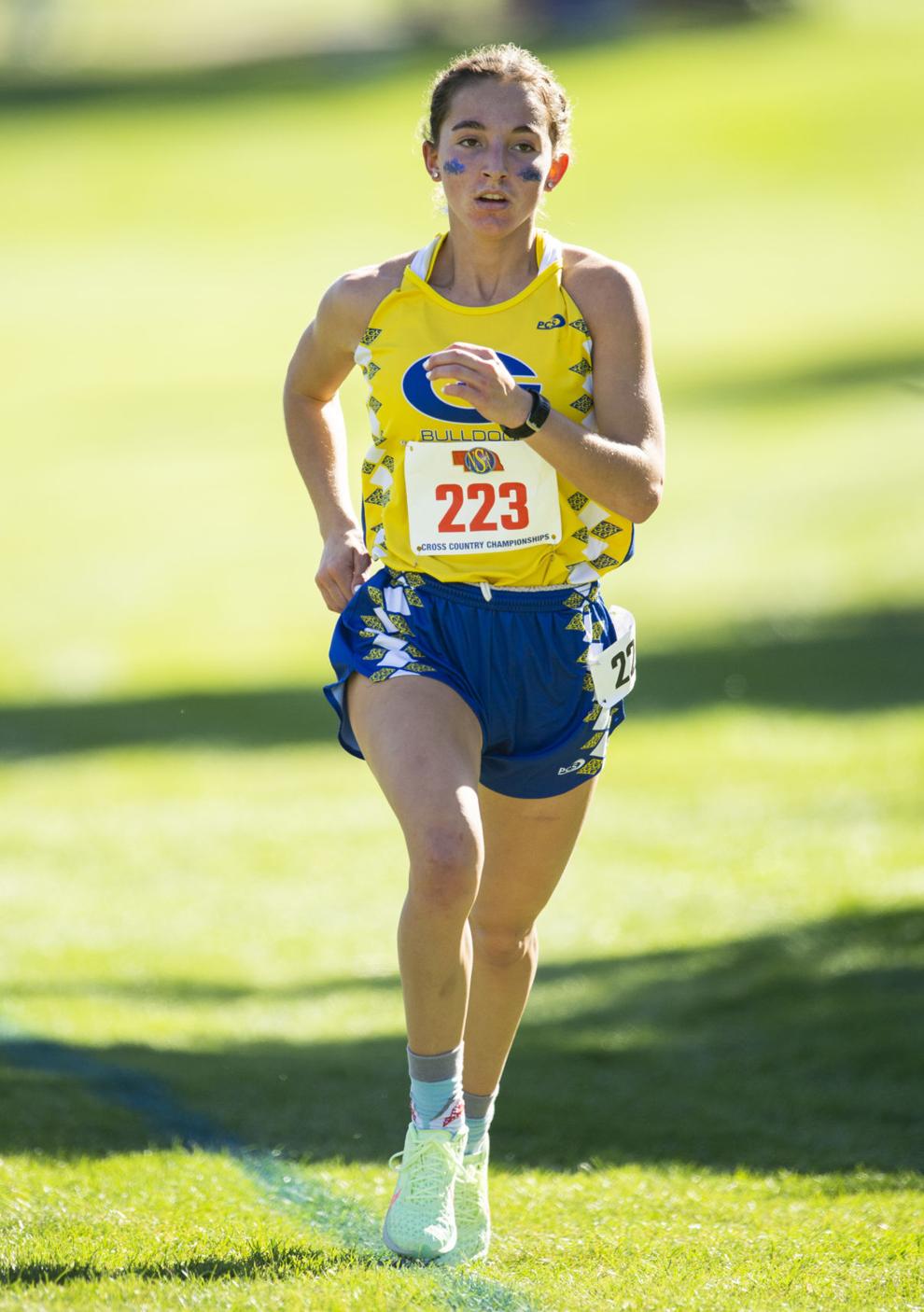 "I have some hardware in there right now," Seiler said.
After 45 days off she began her journey back by running just one mile. She ran her first race on Sept. 18. She still won her district meet by 7 seconds and had the fastest district time in Class B. Then she won state in just her fourth race of the year.
"It's very overwhelming," said Seiler, who had a big smile when she crossed the finish line. "I had an injury where I thought I wasn't going to be running this season at all. I've only had a solid five weeks of training. So to come and do this is absolutely insane."
Record-setting runs: Warm weather with the temperature in the 70s — maybe even too warm — and dry conditions led to three state meet records being set. It also probably helped that this season went more as scheduled, after summer training and some meets were altered by COVID-19 in 2020.
Fremont senior Elli Dahl set the girls all-class and Class A state meet record in 17:58. The previous record was 18:10. In the nine years since girls in the state have run the 5,000-meter distance, no runner had previously run sub-18 minutes.
Green broke the Class C record that was set in 2020.
On the boys side, Carson Noecker from Hartington improved his own Class C record by 3 seconds to 15:19.
Briefly
* Lincoln High junior Kennedy Bartee finished sixth in Class A, marking the first time since 1995 that a Lincoln High girl won a medal at state.
* The fourth-place finish for the Lincoln East boys was the Spartans' best at state since 1984.
* Friday was the 50th consecutive year the state meet has been held at the Kearney Country Club.