Guidelines range from extending the sideline box for football players to the 10-yard lines to no switching of benches between volleyball sets.
Families are telling schools and state high school associations of their intentions to transfer if sports are not offered in the fall. Then what?
NSAA director Jay Bellar: "If we can in any way, shape or form, we're going to try to get started with fall activities."
The green light for high school sports in the fall has the backing of the nation's top high school activities organization.
The NSAA will return to its normal summer protocol heading into a fall high school sports season. At least for now. 
Gov. Pete Ricketts continues to relax some sports restrictions. On Monday, state officials announced that contact sports can begin July 1.
Guardians signing a waiver. Temperature checks. Masks. Here's a look at how LPS is reopening weight rooms for its student-athletes.
Join host Geoff Exstrom for a virtual edition of the seventh annual Lincoln Journal Star Area Prep Sports awards, which honors the top athlete…
Lincoln Southwest captured its third straight NSAA Cup with the release of the final points standings Wednesday.
The seventh annual Journal Star Area Prep Sports Awards are here. In the coming days, we'll reveal nominees for each category.
Student-athletes from nearly 250 schools across the state are being honored by the Lincoln Journal Star for Academic All-State.
The document highlights a stepladder, three-phase approach, which includes a plan for reintroducing sports other than baseball and softball. 
The overarching theme? How schools, coaches and athletes approach social distance protocols in the summer will likely determine fall sports' fate.
A look at the guidelines set forth by the NSAA in regards to maintaining cautious of the coronavirus during workout sessions. 
Even though the outdoor track season was canceled, Jeralyn Poe wasn't ready to put her time at Michigan State in the rear-view mirror just yet.
Take a look at a group who has shown an ability to compete at a high level in several sports. Find our story on athlete of the year, Tyson Gor…
Take a look at this group of standouts who seldom have an "offseason," producing at a high level in several areas. Check out our stories on co…
A look at student-athletes from around the state who have signed to Division I, Division II, Division III and NAIA schools.
The 2020 Nebraska High School Hall of Fame class will be inducted Oct. 4 at Lincoln East High School. 
Noah Lambrecht ran cross country at McCool Junction even though he had several health challenges. Last week he earned a national award.

Tabitha Health Care Services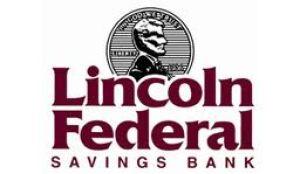 Lincoln Federal Savings Bank
The Nebraska Capitol Conference is adding three more schools.
Check out a comprehensive collection of student-athletes from around the state who signed letters-of-intent during this signing period.
Welcome to 2020. If you're a sports fanatic, you'll want to keep this page bookmarked. Here's a look at the big events coming this year.
Many of the best boys and girls cross country runners in Nebraska this season came from Lincoln schools.
Wednesday was a big day for high schools and colleges, with players from multiple sports across the state signing with Division I, Division II…
Many area high school cross country runners competed in a non-sanctioned race to end the season Sunday at the Nike Heartland Regional Cross Co…
KEARNEY — Conestoga just restored its high school cross country team last year, but one year later, the program has a state champion.