The 2020 Nebraska High School Hall of Fame class will be inducted Oct. 4 at Lincoln East High School. 
Noah Lambrecht ran cross country at McCool Junction even though he had several health challenges. Last week he earned a national award.
The Nebraska Capitol Conference is adding three more schools.
Check out a comprehensive collection of student-athletes from around the state who signed letters-of-intent during this signing period.
Welcome to 2020. If you're a sports fanatic, you'll want to keep this page bookmarked. Here's a look at the big events coming this year.
Many of the best boys and girls cross country runners in Nebraska this season came from Lincoln schools.
Wednesday was a big day for high schools and colleges, with players from multiple sports across the state signing with Division I, Division II…
Many area high school cross country runners competed in a non-sanctioned race to end the season Sunday at the Nike Heartland Regional Cross Co…
KEARNEY — Conestoga just restored its high school cross country team last year, but one year later, the program has a state champion.
KEARNEY — The best boys cross country runner in the state on Friday was Lincoln North Star junior Liem Chot.
KEARNEY — In the sport of cross country, this was the equivalent of a basketball buzzer-beater.
KEARNEY — The Lincoln Southwest boys were the No. 1-ranked team in Class A cross country almost the entire year, a team loaded with talent wit…
Behind Lincoln East's girls title and Lincoln Southwest's triumph in the boys division, city schools performed at a high level at the state cr…
Girls and boys results from the state cross country meet.
KEARNEY — The Lincoln Southwest boys cross country team earned top team honors at the Class A state cross country meet and Lincoln North Star'…
Berlyn Schutz was at all those same races as all the other kids growing up in Lincoln were, like the Mayor's Run around the state Capitol, and…
Returning state cross country medalists from the past three seasons.
The Lincoln North Star boys cross country team put in the miles during the summer that gave them a chance to be a district championship team, …
A look at results from Thursday's meets.
Lincoln North Star captured the boys cross country district title while Lincoln Northeast's Hannah Ray raced to a first-place finish at Pionee…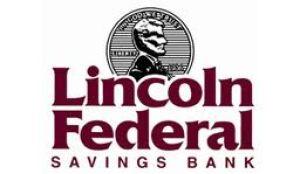 Lincoln Federal Savings Bank

Tabitha Health Care Services

High school cross country results from Thursday.
There was a surprise individual champion (Thomas Oliver from Lincoln East), a first-time team champion (Lincoln Southwest boys), an undefeated…
A look at Wednesday's high school cross country results.
Lincoln East got stronger as the match progressed in a volleyball sweep of Lincoln High on Tuesday at East.
Results from Tuesday's high school cross country races.
A look at Friday's prep sports action
Results from Friday's high school cross country races.