Two postponements and an administrative decision almost erased Grand Island's dreams of a boys conference tournament championship before ever stepping on the basketball court.
The ninth-seeded Islanders took advantage of their "second life" by defeating eighth-seeded Lincoln North Star 48-43 in their first-round Heartland Athletic Conference Tournament game Saturday at Lincoln High's Earl Johnson Gym.
A post-Christmas snowstorm kept Grand Island from making the trip to Lincoln to take on the Navigators both Thursday and Friday. After the second postponement, the first revised bracket had the higher seeds in the first-round play-in games (North Star, Lincoln Southwest and Norfolk) automatically advancing to the eight-team championship bracket, with the bottom three teams (Grand Island, Lincoln Northeast, Fremont) relegated to a three-team round-robin with no hope of winning the tournament.
Later Friday, tournament officials reversed course to reinstate the first-round games and give all 11 schools a shot at winning the title.
"This whole situation put a chip on our kids' shoulders, and I was proud of how they came out and competed today," said Grand Island coach Jeremiah Slough, whose 3-5 Islanders advance to an 11:15 a.m. Monday matchup against Class A No. 2 and HAC top seed Lincoln East.
The Islanders fell 52-51 in their first game against East on Dec. 14, one of three losses of five points or less for Grand Island.
"We're inexperienced in closing tight games, but we're right there with those top teams," said Slough, whose team trailed for only 23 seconds against the Gators (3-5). "We're getting better offensively, and our two post players are a load to stop inside."
Much Biel, a 6-foot-7 senior, paced the Islanders with 16 points, including a trio of three-pointers in the second half. Them Koang, a 6-6 junior, added 15 for the winners.
"Our guards are doing a good job finding them inside and they're doing a better job finishing those shots," Slough said.
Nebraska recruit Donovan Williams, a 6-5 junior guard, led North Star with 16 points, while 6-6 senior teammate Josiah Allick added 13.
Kearney 60, Lincoln Southeast 38: In the only quarterfinal Saturday, the Class A No. 5 Bearcats blew open a close game by scoring the first 15 points of the third quarter to expand a 22-21 halftime lead to 37-21 midway through the period. Shiloh Robinson, a Liberty recruit and 6-8 senior, sparked the outburst with a pair of dunks and a three-pointer, part of his game-high 21 points. Robinson scored 10 in the third period.
Seth Stroh added 16 for the Bearcats (6-2), who won their sixth straight game and moved on to Wednesday's semifinals.
Sophomore Ajantae Hogan's 20 points led Southeast (4-4).
Lincoln Southwest 66, Lincoln Northeast 49: Southwest 6-9 senior Mayuom Buom scored 11 of his team-high 17 points in the first half to lead four Silver Hawks in double figures as they advanced to a Monday quarterfinal against No. 8 Lincoln High at 1 p.m.
Southwest (4-5) outscored the Rockets 29-19 in the second half after taking a 37-30 lead into intermission. Brayton Christensen and Frazzie Wynn added 11 points each for the winners, while TaeVayn Grixby chipped in 10.
Carson Busch scored a game-high 20 for the Rockets (2-6).
Norfolk 57, Fremont 34: The Panthers (3-4) advanced to a 2:45 p.m. Monday quarterfinal against Class B No. 2 Lincoln Pius X behind 13 points from Cameron Eisenhauer and 11 more by Connor Clayton. Caden Curry and Austin Callahan had seven points each to pace Fremont (0-8).
Lincoln Northeast vs. Lincoln Southwest, 12.29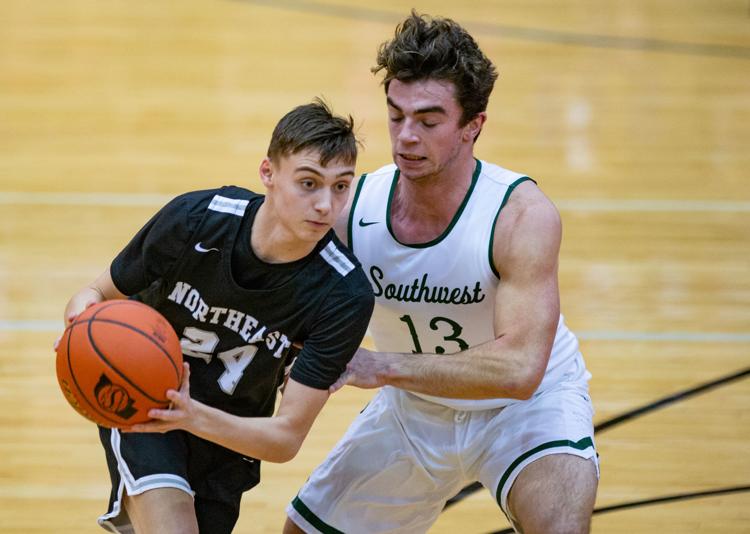 Lincoln Northeast vs. Lincoln Southwest, 12.29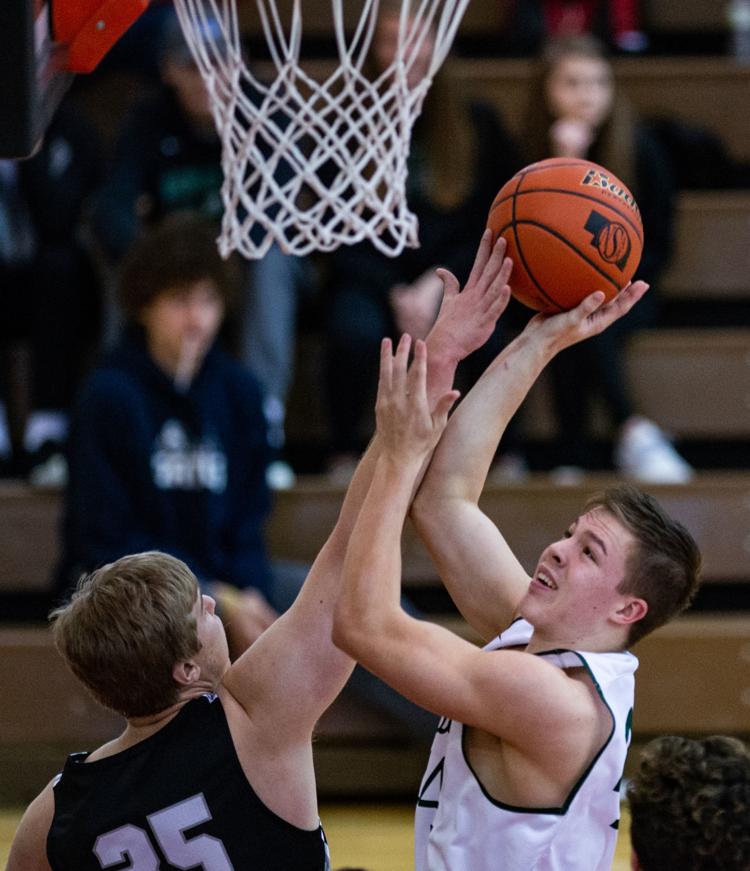 Lincoln Northeast vs. Lincoln Southwest, 12.29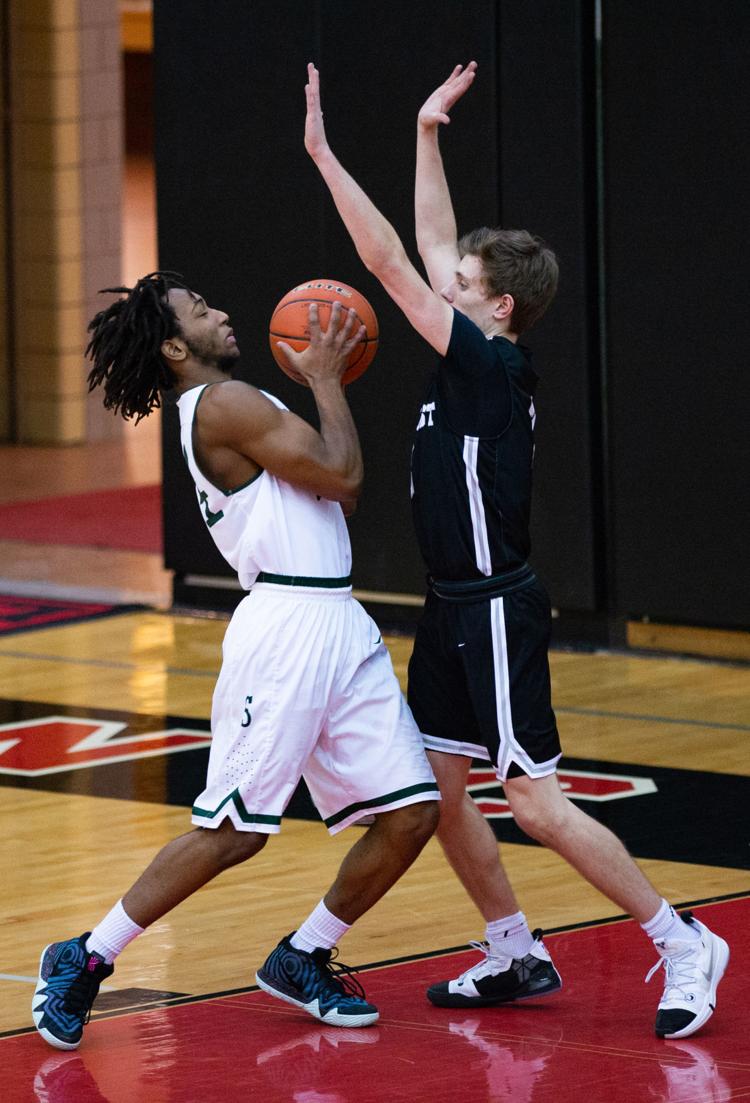 Lincoln Northeast vs. Lincoln Southwest, 12.29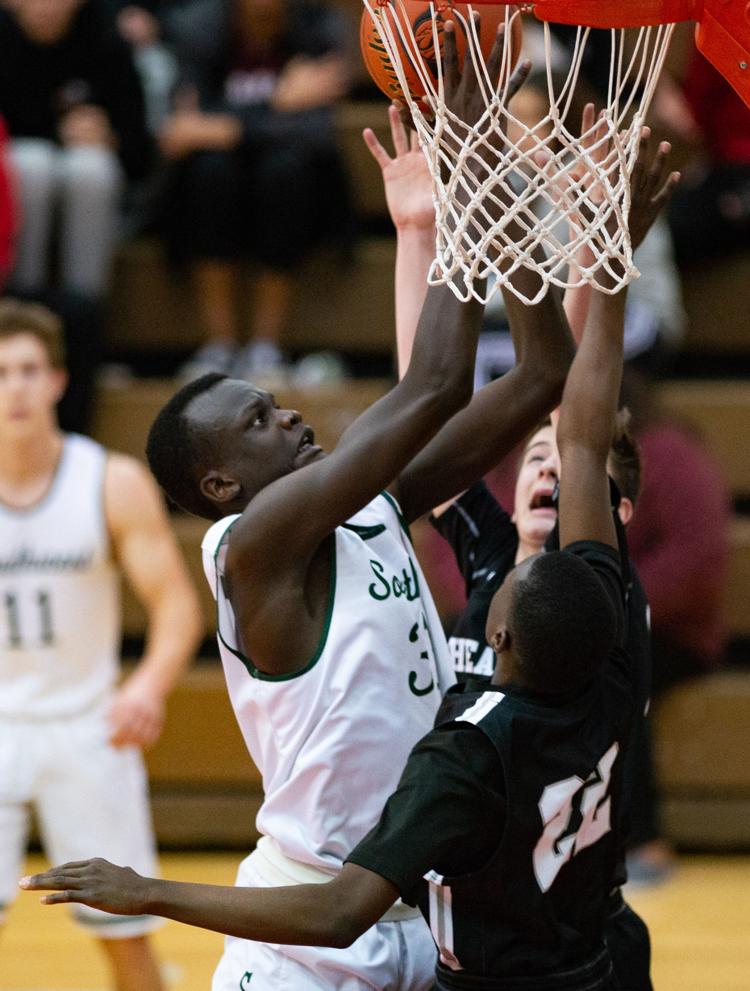 Lincoln Northeast vs. Lincoln Southwest, 12.29
Lincoln Northeast vs. Lincoln Southwest, 12.29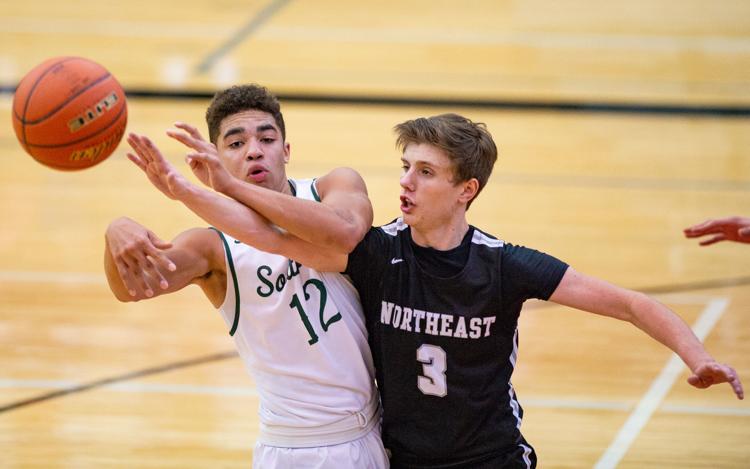 Lincoln Northeast vs. Lincoln Southwest, 12.29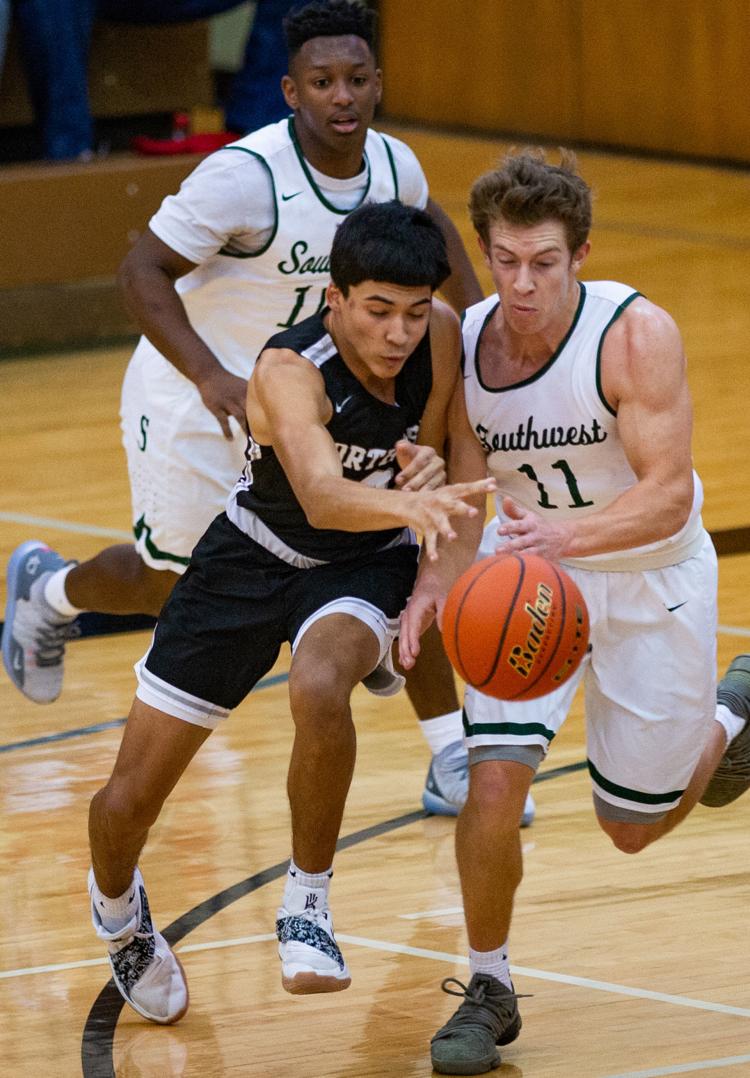 Lincoln Northeast vs. Lincoln Southwest, 12.29