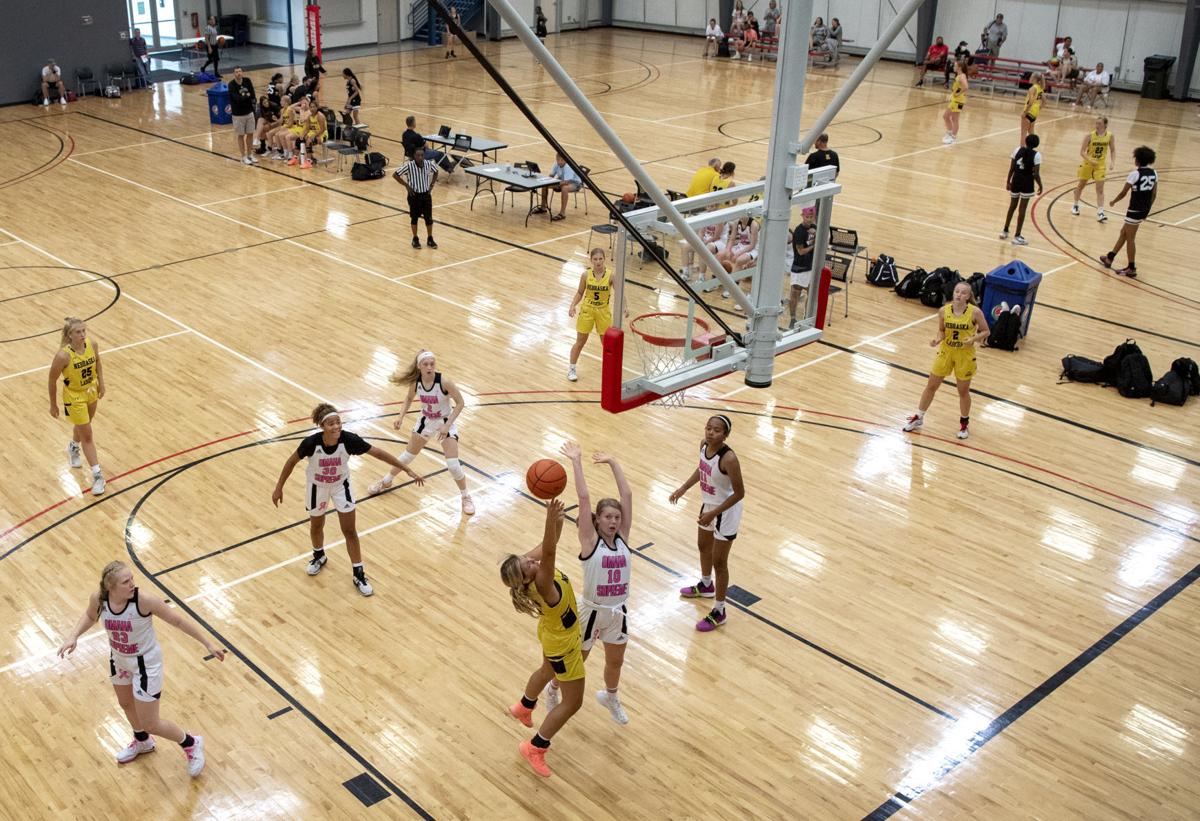 Two of the state's top girls club basketball programs are coming together as one.
The Nebraska Lasers, based out of Lincoln, and Team Factory, based out of Omaha, are partnering at the high school level to create the Nebraska Supreme girls basketball program.
Brittany Wilson, who runs the Team Factory girls program, said the idea is to build something sustainable and special while providing an enhanced opportunity for the players.
The Lasers and Team Factory programs have scrimmaged together in recent years. Now, beginning in the spring, they'll form 15U-17U high school national teams that will compete in tournaments and receive training from a larger crop of coaches.
Pooling together each club's college coach contacts will benefit the players, too, Wilson said.
"I have a lot of respect for them and how they do things," Wilson said of the Lasers program. "We always enjoy them because they play the right way, and it makes it great for us because we know what we're going to get when we compete with them."
The opportunity to combine with Team Factory was a no-brainer, said Andy Markowski, who helps oversee the Lasers.
Team Factory & Nebraska Lasers are excited to announce that we are uniting to create the Nebraska Supreme Girls Basketball High School Program providing U15-U17 teams!

We look forward to this new partnership beginning in spring 2022! More info coming soon! pic.twitter.com/jzD5xufPZV

— Nebraska Supreme Girls Basketball (@NESupreme_GBB) October 22, 2021
"Coming together I think, A, we'll be able to enhance our spring development curriculum, fit it (for) the multi-sport athlete," Markowski said. "And then it makes all of our teams a little deeper. They've competed nationally, we've competed nationally. Adding the two teams together hopefully allows us to be a little deeper, which allows you to maybe have more success against elite competition in the country."
The girls partnership comes about a year after the Lincoln Supreme and Team Factory boys programs merged to form the Nebraska Supreme.
It's been a successful venture for the boys, which led the two girls programs to follow a similar blueprint.
"There's a lot of synergy there, and once the boys proved that you could put egos aside and join for what we feel is the betterment of the girls, it was just the right thing to do," Markowski said. "We still haven't knocked out every small detail, but you put like-minded people in the room that are about the kids, I think we'll offer a really unique and great experience."
The Nebraska Lasers were established in 1995.