In a game where it hit 11 three-pointers and held off a late rally by fourth-ranked Lincoln Northeast, sixth-ranked Omaha Westside learned a lot about itself during and following a 60-55 win against the Rockets in the final of the Early Bird Classic on Saturday.
"That we can still win games," Westside coach Steve Clark said.
The Class A defending state champion — and new-look — Warriors, still trying to work into different roles, outlasted an experienced Northeast team that fought its way back from a nine-point, fourth-quarter deficit.
Sparked by a technical foul, the host Rockets (1-1) got to within 53-51 on Kambree Rhodes' three-pointer with 2 minutes, 12 seconds remaining, before the Warriors (2-0) held on for the win.
"I thought we played with great composure," Clark said. "They're (Northeast) good, and they're well-coached and they're going to make a run and they're going to make some shots. I thought we did a good job not turning it over too often and then we made our free throws, which was huge."
Westside, which hit six threes in the third-quarter, got a big game from senior guard Ryley Nolin, who finished with a game-high 24 points, including six threes.
For Westside, the win provides a big shot of confidence for a team that had to replace Super-State honorary captain Quinn Weidemann, who is now at Wyoming. The Warriors also got big shots from Ella Wedergren (11 second-half points), junior Jasmine McGinnis-Taylor (10 points) and freshman Kaitlyn Hanna (10 points).
"This was really big motivation for us," Nolin said. "We're kind of a new team. Losing Quinn, it was a lot for us and we're trying to learn how each other plays. In the locker room, we talked about how it was a team win."
Clark said the Warriors have five or six new varsity players this year. Wedergren, who was primarily a shooting guard last year, is now the team's main ball-handler. They're also working in two starters returning from serious knee injuries.
"They care about each other," Clark said of his team. "They play hard. Trusting the older girls, practices are intense. I think early on, I think it helps them with trusting each other."
Saturday's game featured three standout players making their return from ACL injuries — Nolin, McGinnis-Taylor and Northeast's McKenna Minter, who finished with 14 points against Westside's box-and-one defense.
Nolin, a UMKC soccer recruit, said she and McGinnis-Taylor leaned on each other a lot during the rehab process, and they still do. Nolin was cleared to shoot in August, cleared for side-to-side drills in September, and the big news came on Nov. 15. Nolin remembers the date well.
"I went in to the appointment and they said, '(The knee) looked amazing,'" she said. "That was extra motivation for me, and I was like, 'I worked so hard, why not put it on the court?' It's my senior year, so it's bitter-sweet, and I want to leave everything on the court that I can."
With Westside focusing on Minter on Saturday, that opened things up for Rhodes, who finished with 23 points for the Rockets.
Northeast coach Steve Bartek said his team can take a lot of positives out the loss.
"They hit 11 (threes) and we hit one and we have a shot to tie it (late)," he said. "That tells you, gosh, we did a lot of good things, because they were on fire and somehow we stayed in it."
Omaha Westside vs. Lincoln Northeast, 12.1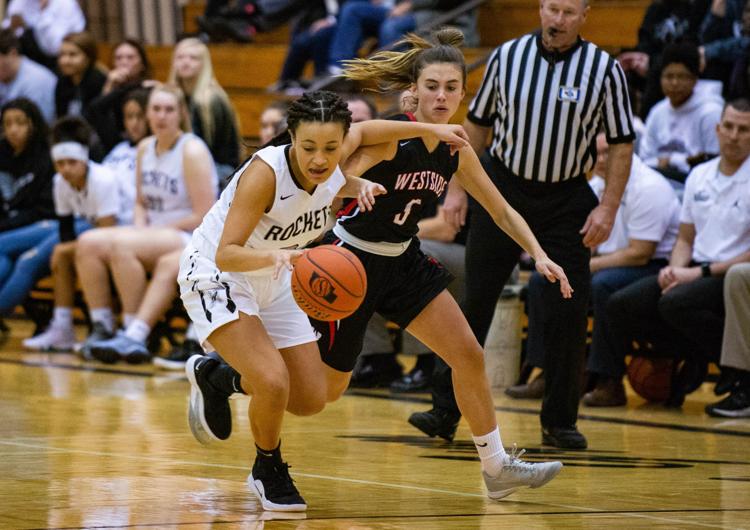 Omaha Westside vs. Lincoln Northeast, 12.1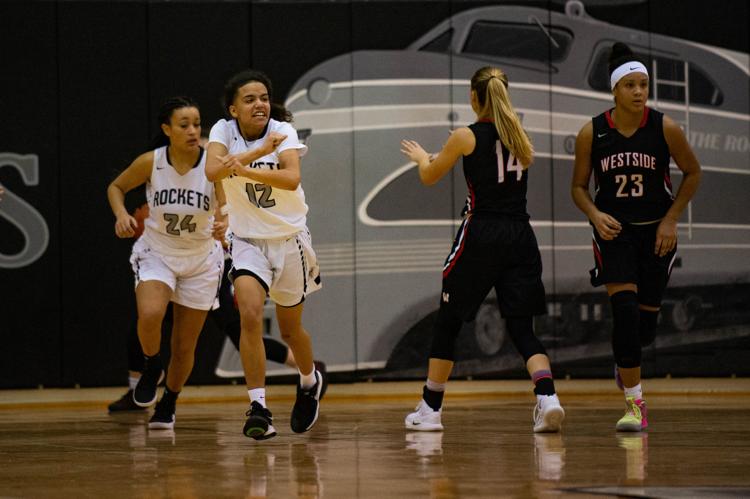 Omaha Westside vs. Lincoln Northeast, 12.1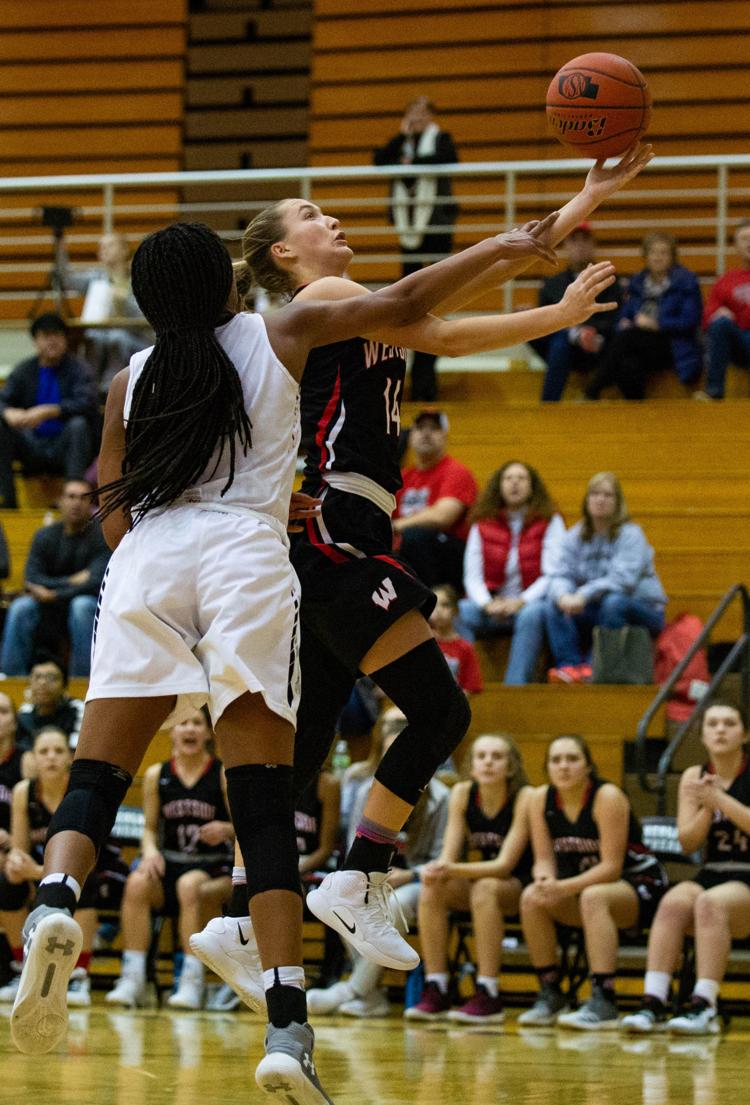 Omaha Westside vs. Lincoln Northeast, 12.1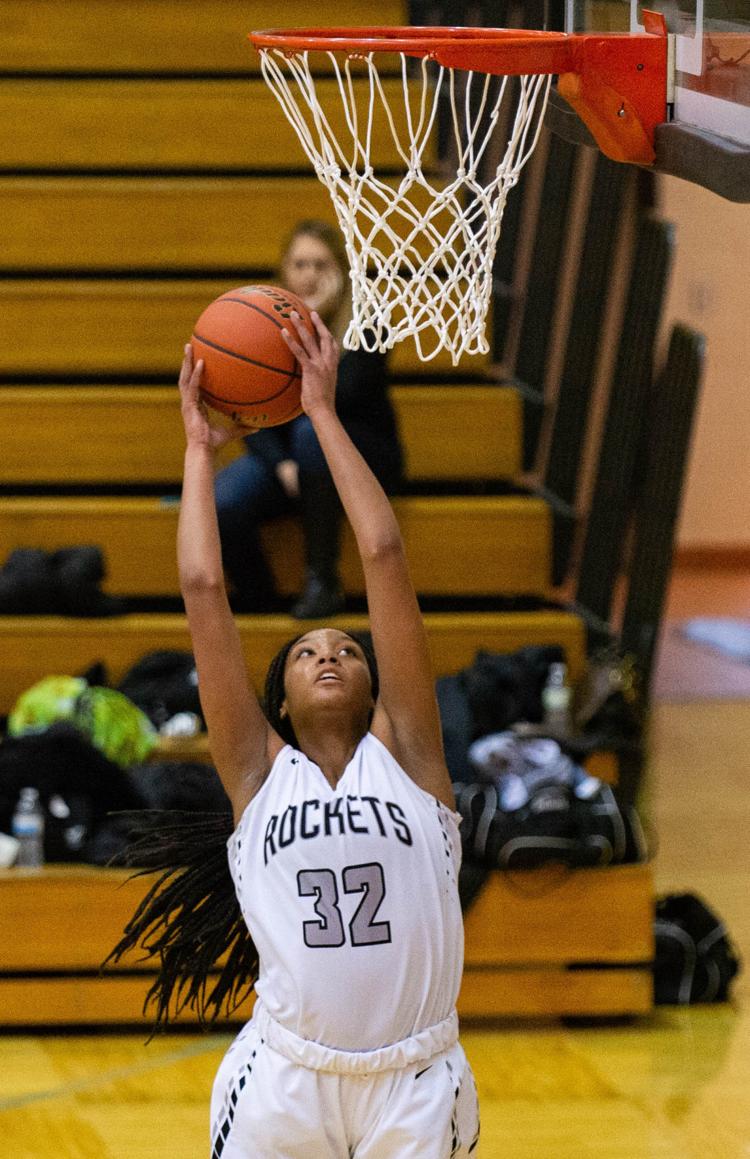 Omaha Westside vs. Lincoln Northeast, 12.1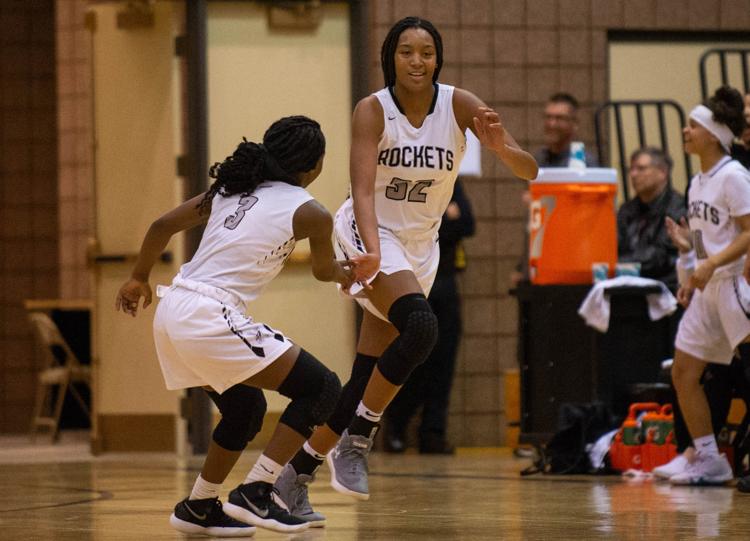 Omaha Westside vs. Lincoln Northeast, 12.1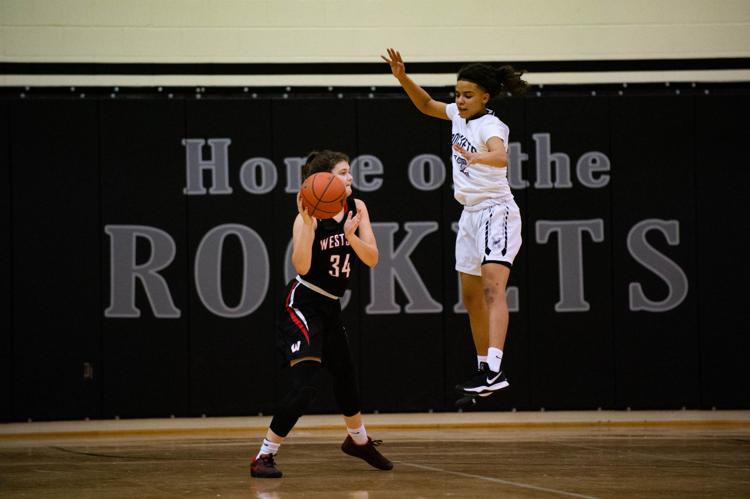 Omaha Westside vs. Lincoln Northeast, 12.1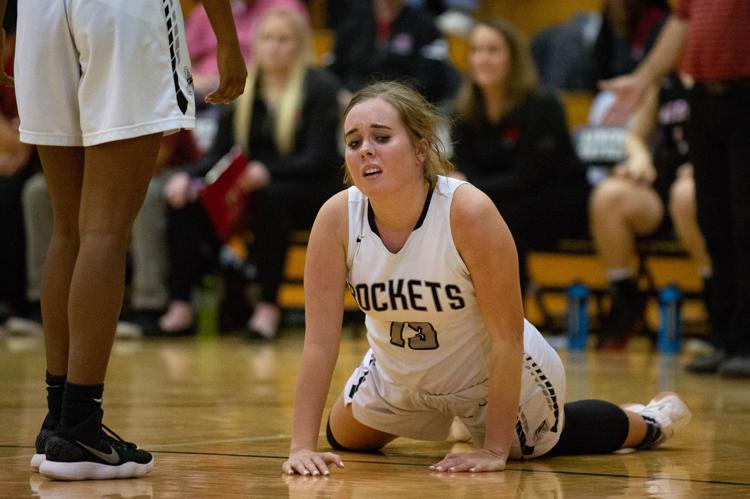 Omaha Westside vs. Lincoln Northeast, 12.1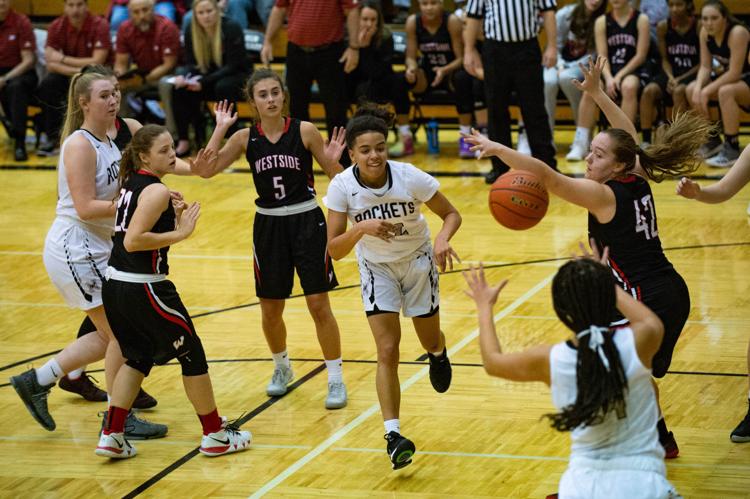 Omaha Westside vs. Lincoln Northeast, 12.1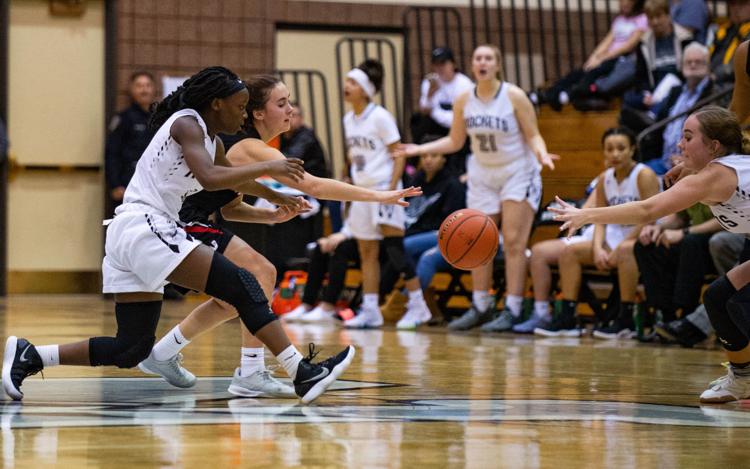 Omaha Westside vs. Lincoln Northeast, 12.1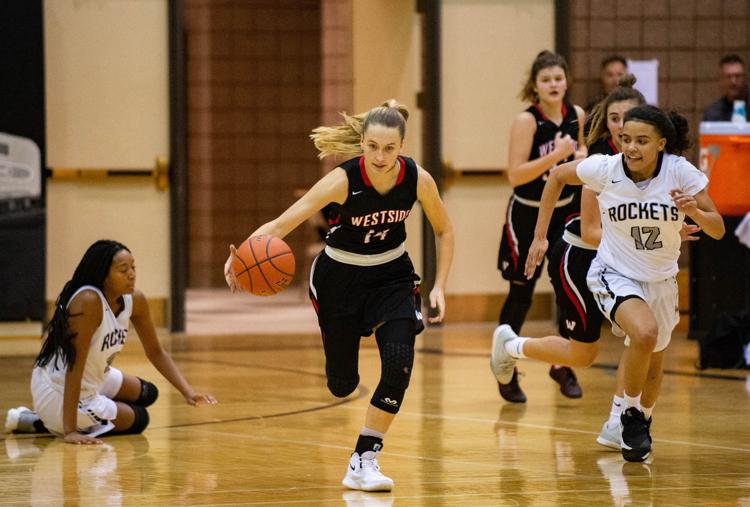 Omaha Westside vs. Lincoln Northeast, 12.1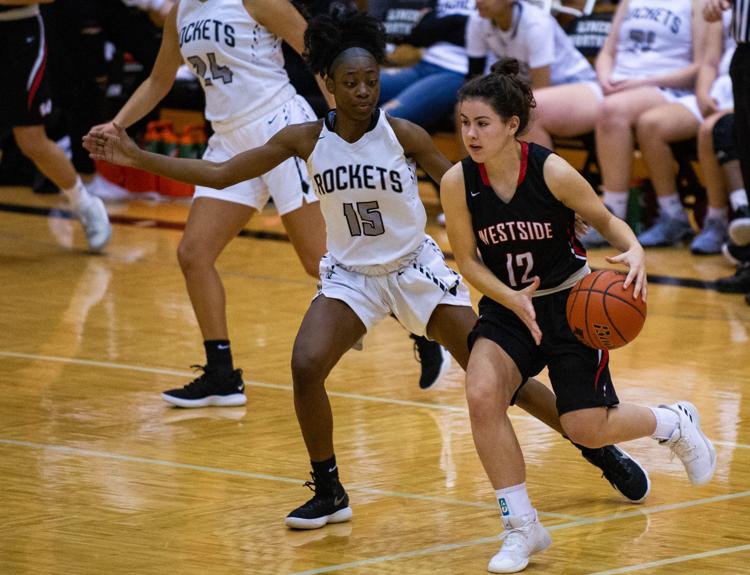 Omaha Westside vs. Lincoln Northeast, 12.1