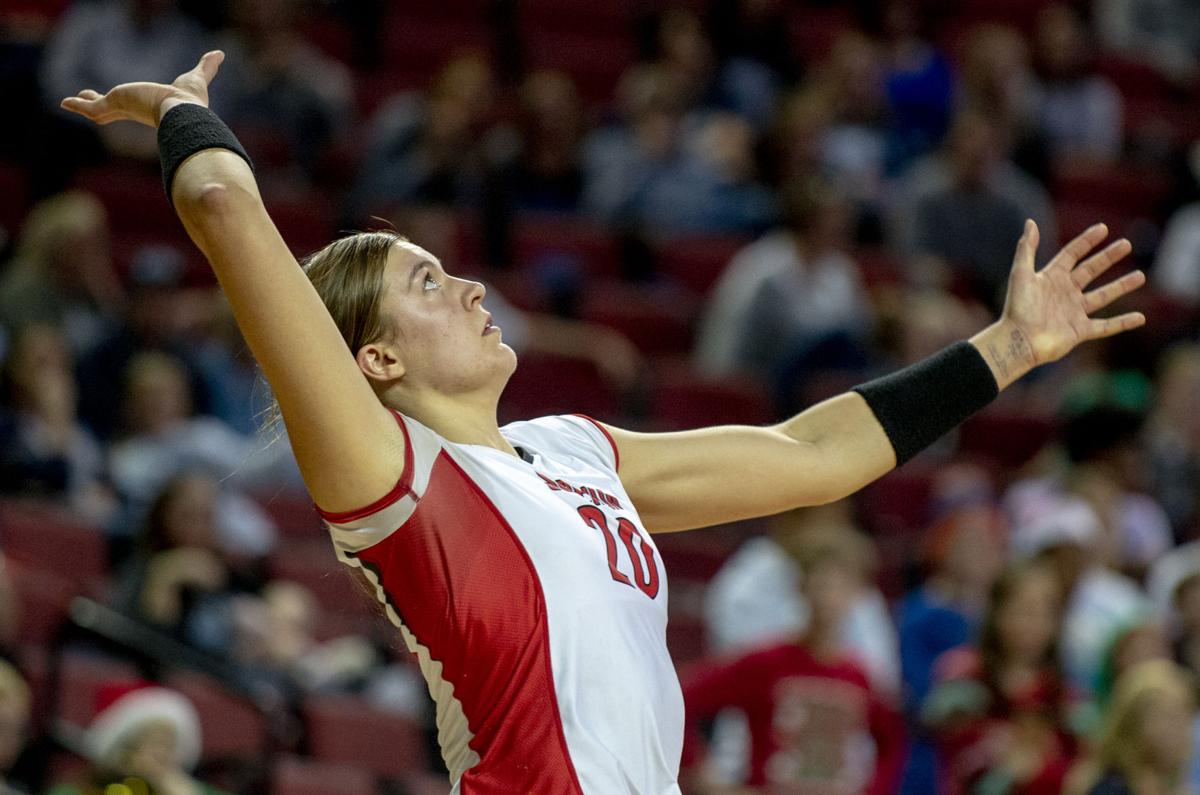 From Kalynn Meyer to Jordan Hooper to Maurtice Ivy, here's a look at the past winners for Journal Star girls athlete of the year:
2021: Allison Weidner, Humphrey St. Francis
2020: Kalynn Meyer, Superior; Jayme Horan, Millard South 
2019: Kalynn Meyer, Superior
2018: Kalynn Meyer, Superior
2017: MacKenzie Brandl, Stanton
2016: Chloe Akin-Otiko, Bellevue West
2015: Maddie Simon, Lincoln Pius X
2014: Toni Tupper, Lincoln Northeast
2013: Alyssa Frauendorfer, Humphrey
2012: Kadie Rolfzen, Papillion-La Vista South
2011: Kadie Rolfzen, Papillion-La Vista South
2010: Jordan Hooper, Alliance
2009: KK Houser, Lincoln Southeast; Gina Mancuso, Papillion-La Vista
2008: Nicole Brungardt, Norfolk Catholic
2007: Amber Hegge, Crofton
2006: Amber Hegge, Crofton
2005: Megan Neuvirth, West Point Central Catholic
2004: Jordan Larson, Logan View
2003: Dani Busboom, Freeman; Christina Houghtelling, Cambridge
2002: Erin Gudmundson, Kearney Catholic
2001: Laura Spanheimer, Omaha Marian; Katie Robinette, South Sioux City
2000: Laura Spanheimer, Omaha Marian
1999: Laura Pilakowski, Columbus
1998: Pam Shaw and Elizabeth Herbek, Sandy Creek
1997: Kim Behrends, Chappell
1996: Kelly Lindsey, Millard North
1995: Renee Saunders, Omaha Marian
1994: Jami Kubik, Cambridge
1992: Allison Weston, Papillion-La Vista
1991: Kathy Travis, Lincoln Christian
1990: Nikki Stricker, Lincoln East
1989: Michelle Kush, Gibbon
1988: Jodi Stineman, Lincoln Southeast
1987: Diane Beideck, Millard North
1986: Darcy Cudaback, Exeter
1985: Virginia Stahr, Centennial
1984: Maurtice Ivy, Omaha Central
1983: Stacy Imming, Kearney
1982: Karlene Erickson, Wheeler Central
1980: Kelli Benson, Grand Island
1979: Chris Leigh, Platteview
1978: Kerry Karst, Lincoln East
1977: Nancy Kindig, Hastings St. Cecilia
1976: Sondra Obermeier, Aurora
1975: Pam Koontz, Lincoln High
1974: Mary Lou Jasnoch, Oshkosh
The centerpiece: The stories that have highlighted the Journal Star's sports sections in July
The big headline. The big photo. The centerpiece. We've collected the stories that have stood out the most this month.