Lincoln Northeast was looking for the big shot. Omaha Benson was looking for the big shot, too.
Yet it was a steal that helped seal another big win for the Class A No. 10 Rocket girls basketball team.
Alieyya Jones' swipe of a Benson pass near midcourt with 24.6 seconds remaining in overtime led to a foul and Jones' game-winning free throw in a 59-58 Northeast victory against the No. 8 Bunnies on Friday at Ed Johnson Gym.
Northeast got a defensive stop on the ensuing possession, and a desperation shot by Benson on its final possession was long at the buzzer.
"That was just a great high school basketball game," Northeast coach Steve Bartek said. "There was a lot of drama and it was just a fun game for our girls to play in. A lot of big shots and big defensive plays. It was great to pull that one out."
Northeast led 54-50 with less than one minute remaining in regulation, but Toledo recruit Quinesha Lockett made four free throws to tie the game. The Bunnies had a chance to win the game late, but missed two free throws with 1.1 seconds remaining in a tie game.
The Rockets, who lost earlier this season at No. 1 Papillion-La Vista in a similar situation, had new life.
"We had another chance at it and it was time to get it done," said Northeast junior McKenna Minter, who had a game-high 21 points.
Northeast showed its resiliency throughout the game, weathering several storms.
The Rockets had three starters, including Minter, in early foul trouble, and senior post Kambree Rhodes fouled out with 6:48 remaining in regulation. Benson (13-4) hit four three-pointers in the third quarter and hounded Northeast into 25 turnovers.
Seniors Jenna Wendelin and Joliet Rinaker helped pick up the slack. Wendelin hit four threes and finished with 14 points, and Rinaker came off the bench in place of Rhodes and finished with nine points and 12 rebounds.
You have free articles remaining.
"We knew we couldn't fold, we couldn't let the pressure get to us," Minter said. "We had to keep our minds in the game and we had to make sure we were playing good on the defensive side, too."
Minter scored on two buckets in the extra session, and Jones' steal and free throw helped Northeast (12-4) to its seventh win in eight games.
"AJ has improved so much in these last three, four weeks," Bartek said. "She has taken her game to a new level and she's found some confidence from the free-throw line, and for her to step and hit that game-winning free throw was special for her and the team in that situation. The steal was only part of it, then she had to step up and hit the free throw."
Lockett, who was the focal point of the Rockets' defensive efforts, finished with 16 points and 14 rebounds.
"In overtime we wanted to get a stop and score first," Benson coach Finis Jones said. "We didn't score first and that kind of hurt. We just couldn't make the free throws. I think we missed 11."
Benson is in the middle of a tough week. It played at No. 5 Millard South on Tuesday and will host Lincoln High on Saturday.
Northeast boys 62, Omaha Benson 53
Carson Busch scored 21 points to help the Rockets improve to 5-13.
Benson cut the Rocket lead to 41-37 after the third quarter, but Busch scored 11 points and Pierce Brazil added seven points in the final frame to prevent the Bunnies from getting closer.
Denim Jackson had 16 points for Benson.
Omaha Benson vs. Lincoln Northeast, 2.1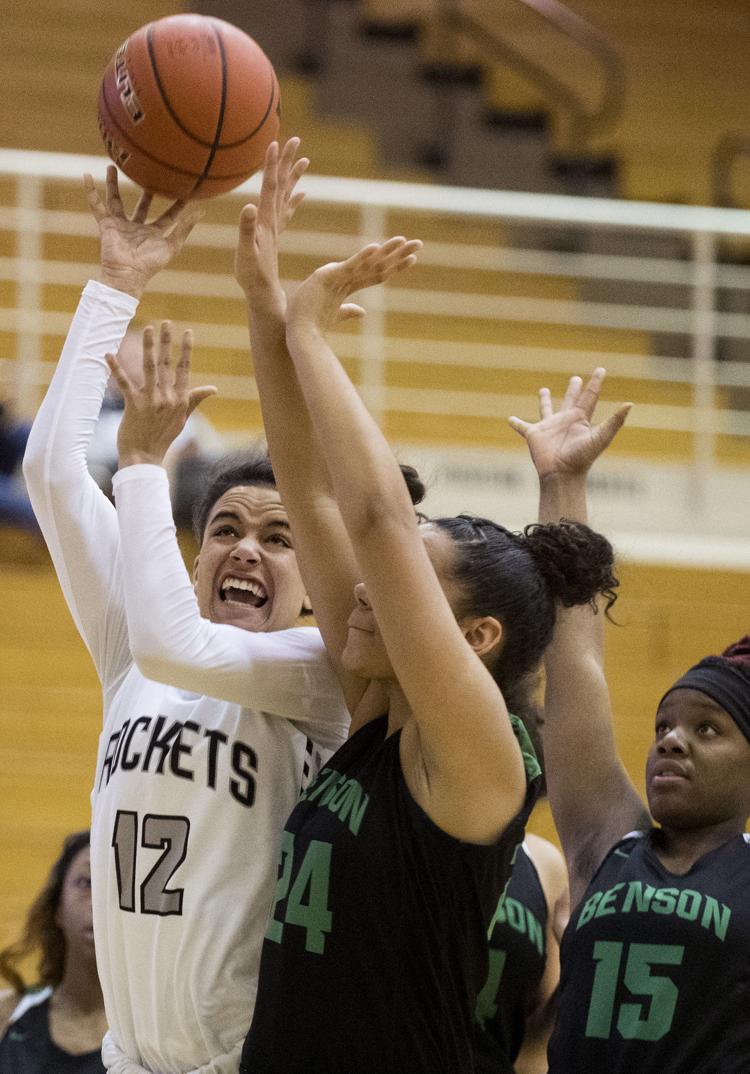 Omaha Benson vs. Lincoln Northeast, 2.1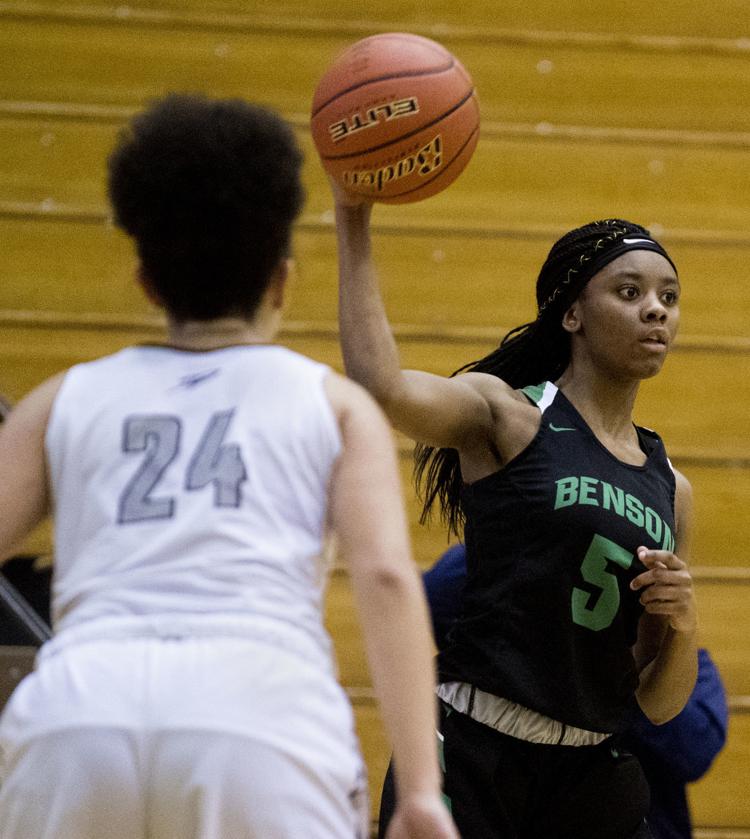 Omaha Benson vs. Lincoln Northeast, 2.1
Omaha Benson vs. Lincoln Northeast, 2.1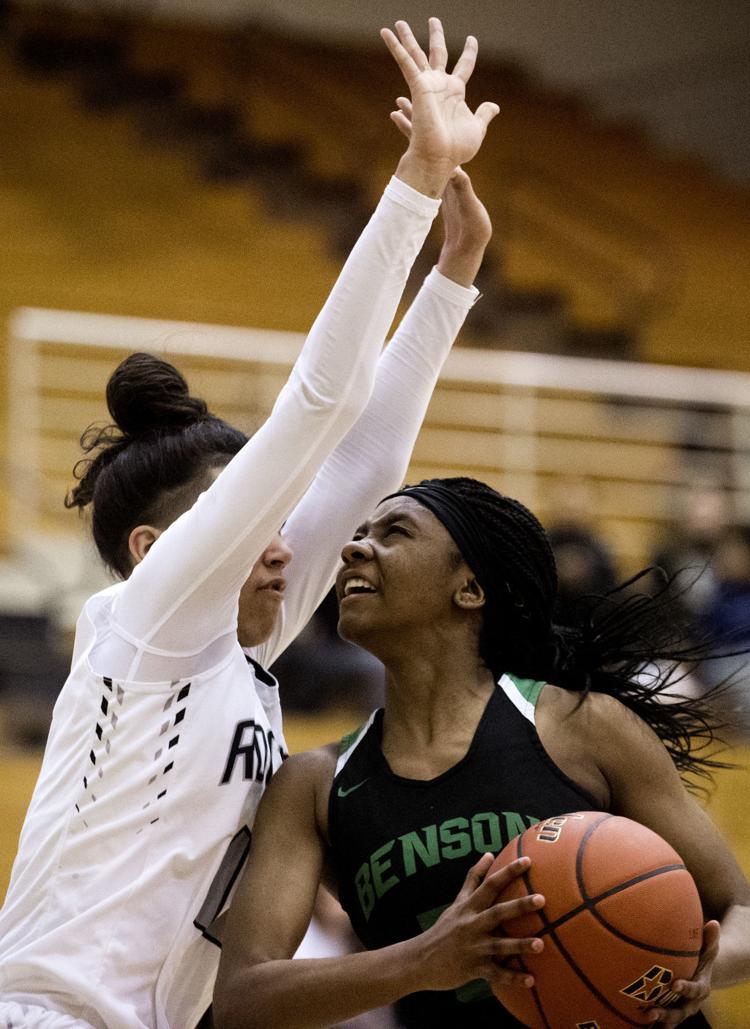 Omaha Benson vs. Lincoln Northeast, 2.1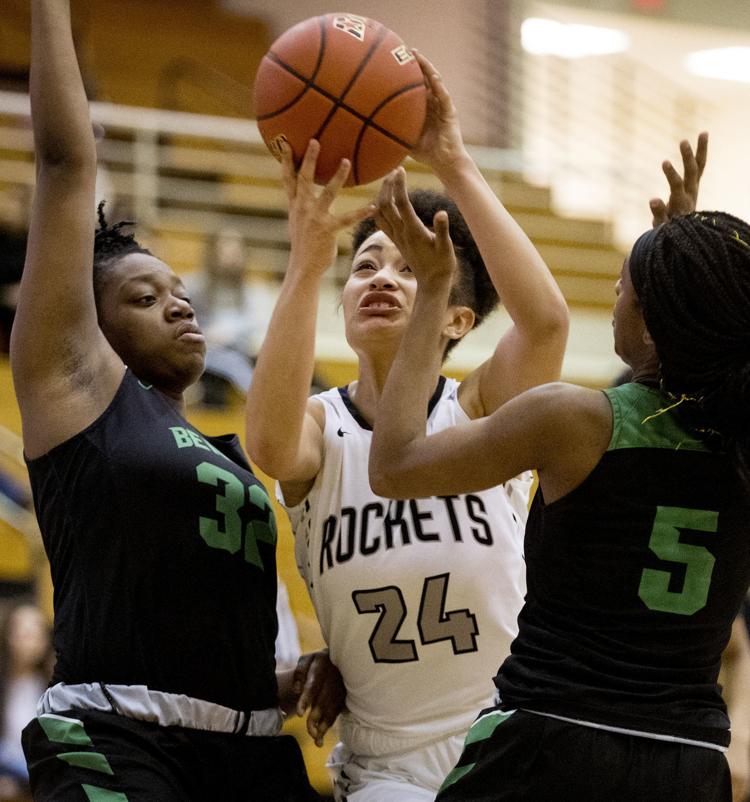 Omaha Benson vs. Lincoln Northeast, 2.1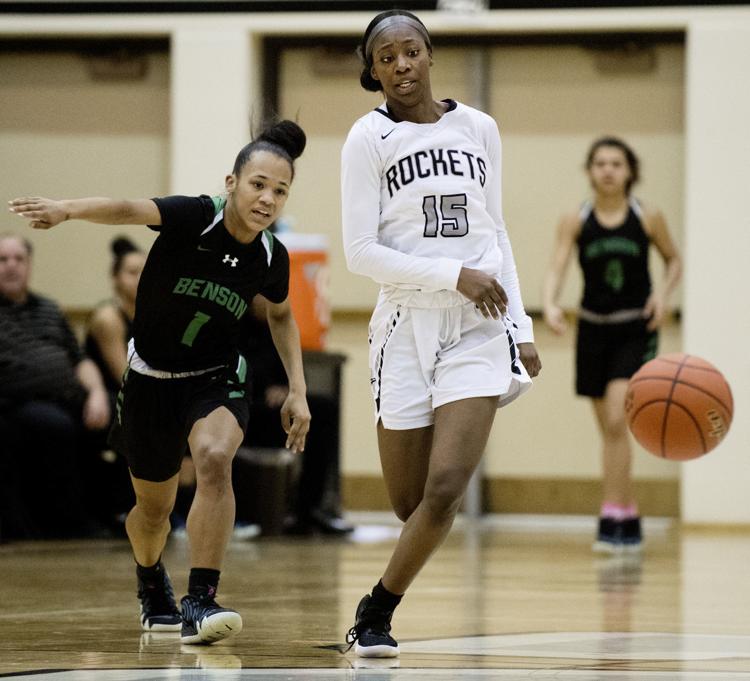 Omaha Benson vs. Lincoln Northeast, 2.1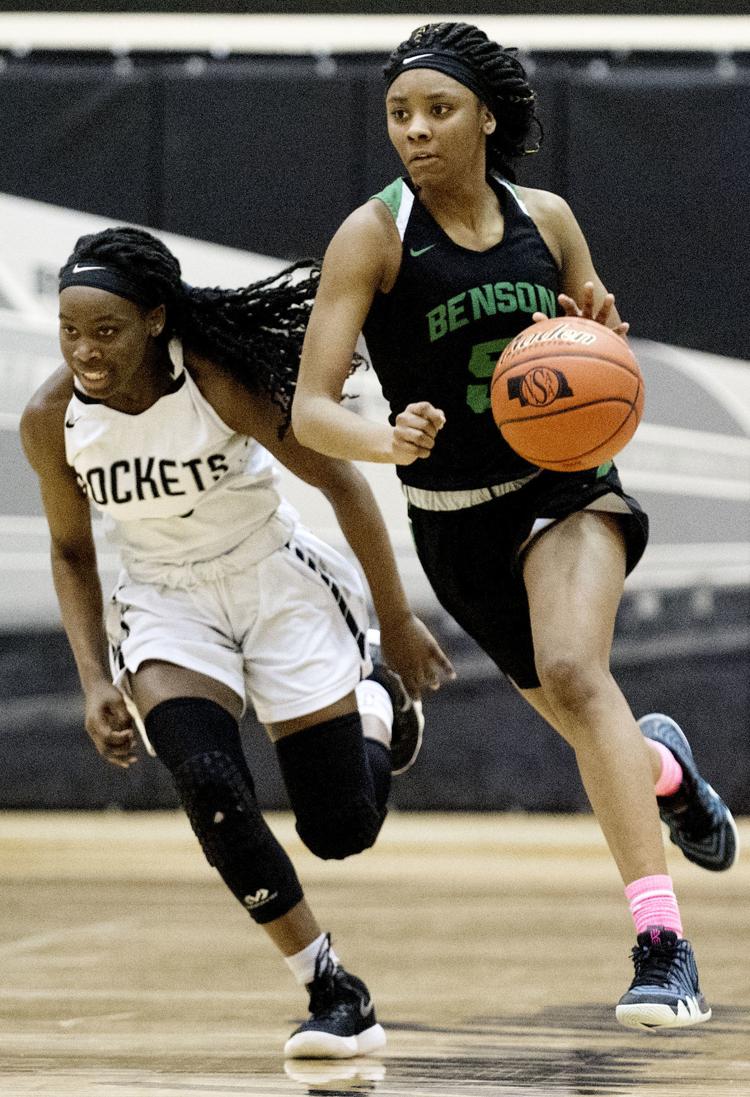 Omaha Benson vs. Lincoln Northeast, 2.1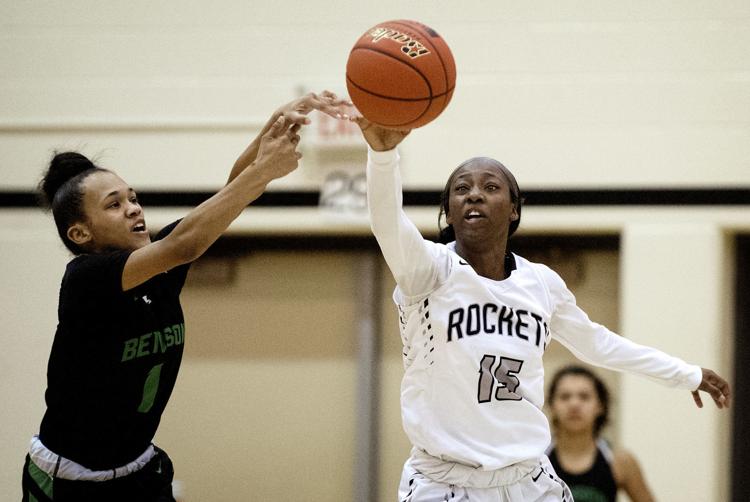 Omaha Benson vs. Lincoln Northeast, 2.1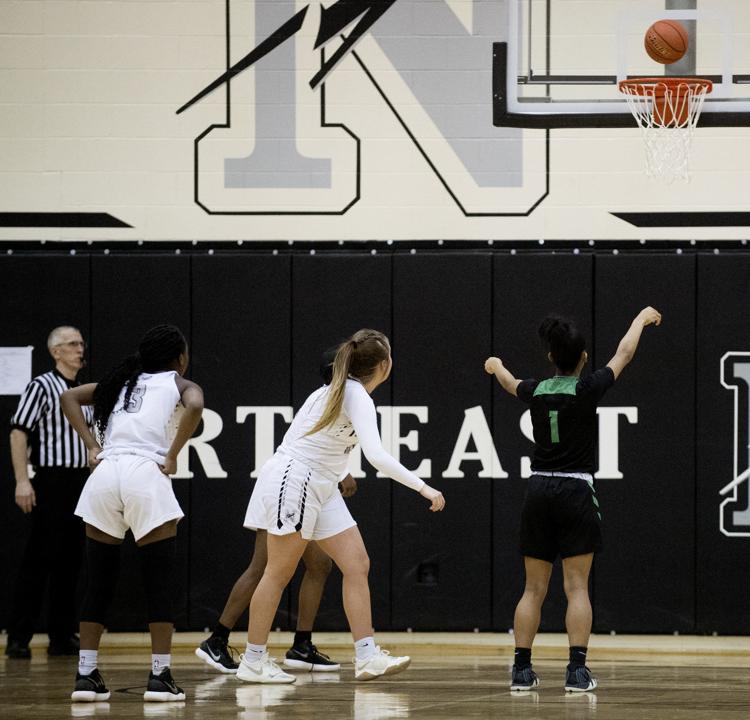 Omaha Benson vs. Lincoln Northeast, 2.1
Omaha Benson vs. Lincoln Northeast, 2.1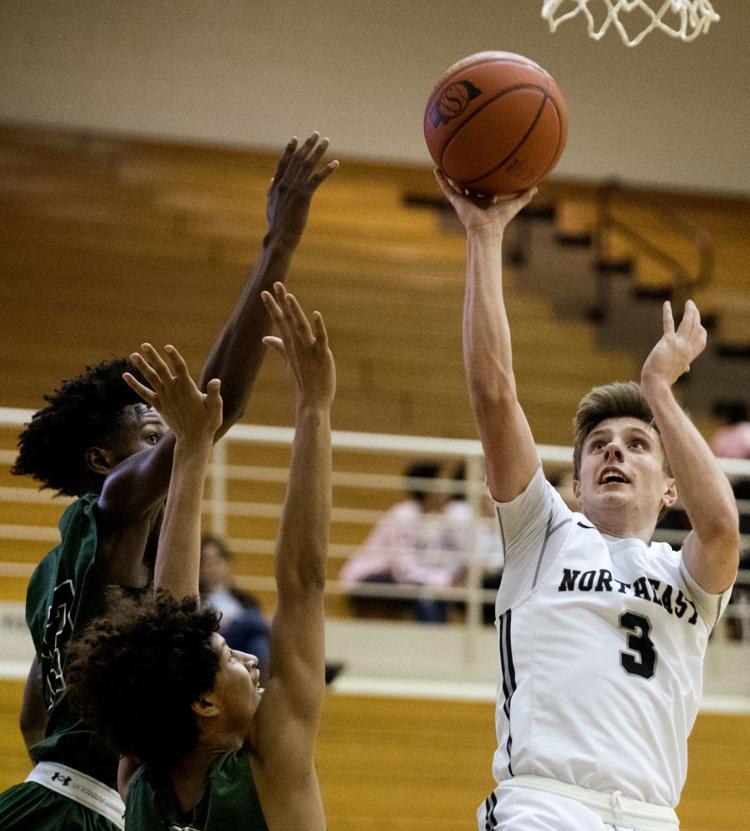 Omaha Benson vs. Lincoln Northeast, 2.1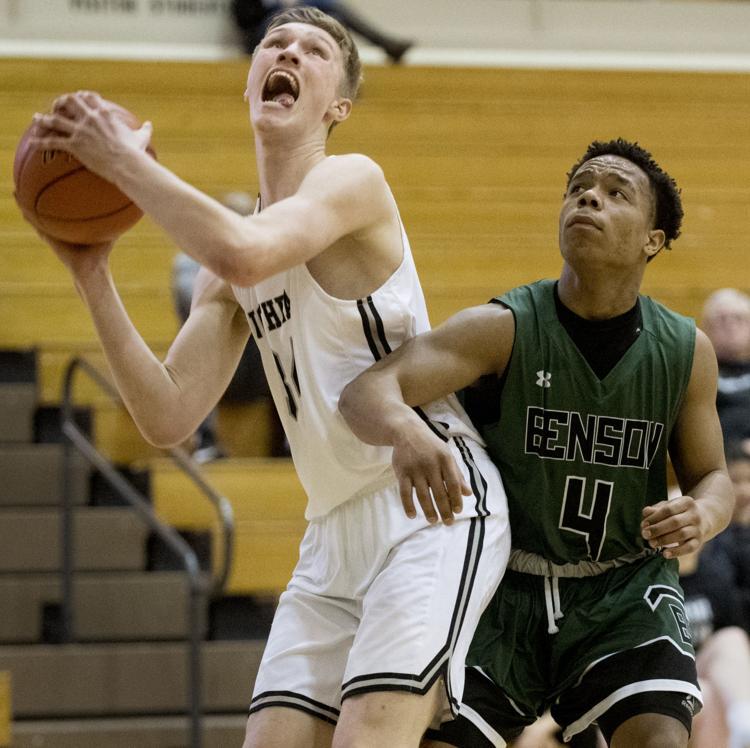 Omaha Benson vs. Lincoln Northeast, 2.1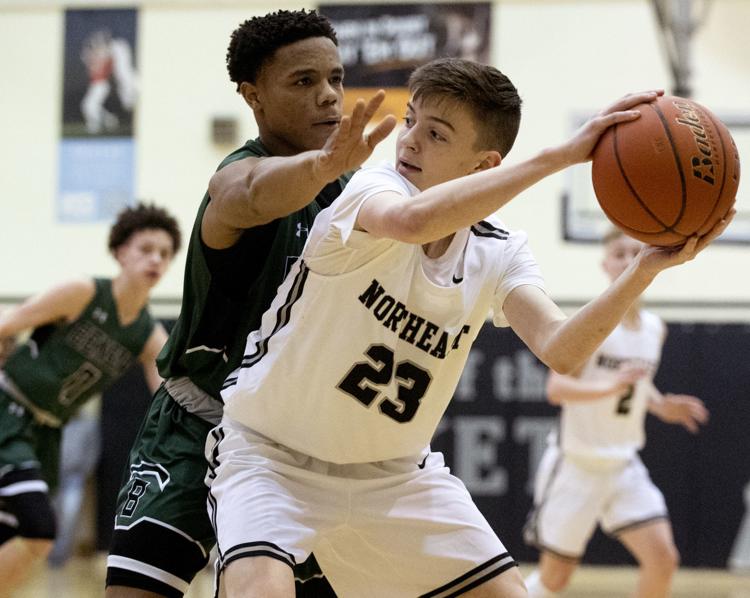 Omaha Benson vs. Lincoln Northeast, 2.1