The Crofton girls basketball team is without one of its biggest fans in Lincoln this week.
The Warriors, however, are making sure to keep Kendall Thoene as close to the action as much as possible.
Thoene is a Crofton student who is currently in an Omaha hospital battling severe complications with COVID-19. It was there when Thoene learned a blood infection was moving toward his heart and he is expected to have open-heart surgery.
The Crofton girls were sporting the phrase #playforkendall on the backs of their warmup shirts for Thursday's Class C-2 state semifinal contest against Bridgeport.
Before the team played in Lincoln this week, Crofton coach Aaron Losing sent an email to Thoene.
"I just said I'm so happy our girls are playing for him," Losing said. "Hopefully we can bring him some enjoyment over these four days at the state tournament."
Thoene, a sophomore, was infected with COVID-19 about one year ago, and it has kept him from going back to in-person learning.
"Our kids have a lot of motivations, but a lot of motivation also is for him and hopefully he's going to come out of this all right," Losing said.
Going home
The road to a second straight Class D-1 state title in Lincoln includes a trip back home to Pleasanton for the top-ranked Bulldogs.
With Friday as an off-day for the D-1 tournament, Pleasanton made the 150-mile journey west to sleep in their own beds Thursday night. Coach Jordan Arensdorf said the team will get a practice in late afternoon Friday before returning to Lincoln in the evening for the 9 a.m. championship game Saturday against Weeping Water.
"This is better than staying here and playing in the third-place game tomorrow," senior Katy Lindner said. "We're usually not a morning team, but just getting the game out of the way and seeing what the result will be early is better than sitting around the hotel all day and just waiting to play."
Pinnacle Bank Arena has been good to the Bulldogs. They won last year's girls state basketball final last year there, then prevailed in three straight matches at PBA last November to take the D-1 state volleyball title.
"This is a great facility for us and it allows all of our fans to attend since they all have to be spaced out because of COVID," Lindner said. "When we won last year as juniors (in basketball), we talked about doing it again next year. Getting another one (state title) in basketball would be great."
Prepping to defend Weidner
How do you prepare to stop Allison Weidner?
Well, let's just say it's not easy.
Mullen threw some different looks at her during Thursday's Class D-2 semifinals, but the Humphrey St. Francis senior and Husker recruit still scored 31 points.
Now No. 2 Falls City Sacred Heart will look to take a shot at it. Sacred Heart and St. Francis will meet for the state title Saturday afternoon at PBA.
The Irish have already seen a dynamic point guard this year in Weeping Water's Grace Cave, a three-time all-state point guard who will play college basketball at Omaha next year.
Cave can score a lot and facilitate with the best of them, "so I feel like we have a little bit of experience going against somebody like that," Sacred Heart coach Luke Santo said. "We'll be prepared as we can."
Weidner entered state averaging 25.6 points, 6.5 assists and 6.5 steals per game, racking up those numbers despite playing only 12 or 13 minutes in a lot of games that turned into blowouts.
Irish lose starting PG
While No. 2 Sacred Heart defeated No. 4 Wynot in the D-2 semifinals 41-27 Thursday, it didn't come without a cost.
Nearing the midpoint of the second quarter, Irish junior Rachel Magdanz battled on the floor for a loose ball right in front of the scorer's table. After the dust settled, she stayed on the ground clutching her left ankle. She had to be helped off the floor and was later sent to the hospital for X-rays.
It was tough scene for the Irish, who had to go the rest of the way without their primary ball-handler. However, the Irish thought of Magdanz as they went on to unseat the two-time defending champions.
"We were feeling a little discouraged at first, but then we had to bring each other up and just keep on playing," Sacred Heart's Olivia Eickhoff said. "... We all just played for each other and we played for Rachel. Losing our best player, we just have to pick up and play and just play for her."
According to Santo, Magdanz's status is unknown for Saturday's state title game against No. 1 Humphrey St. Francis, but added, "It doesn't sound good."
Photos: Crofton knocks off Bridgeport in Class C-2 semifinal; Ponca advances to second straight final
Crofton vs. Bridgeport, 3.4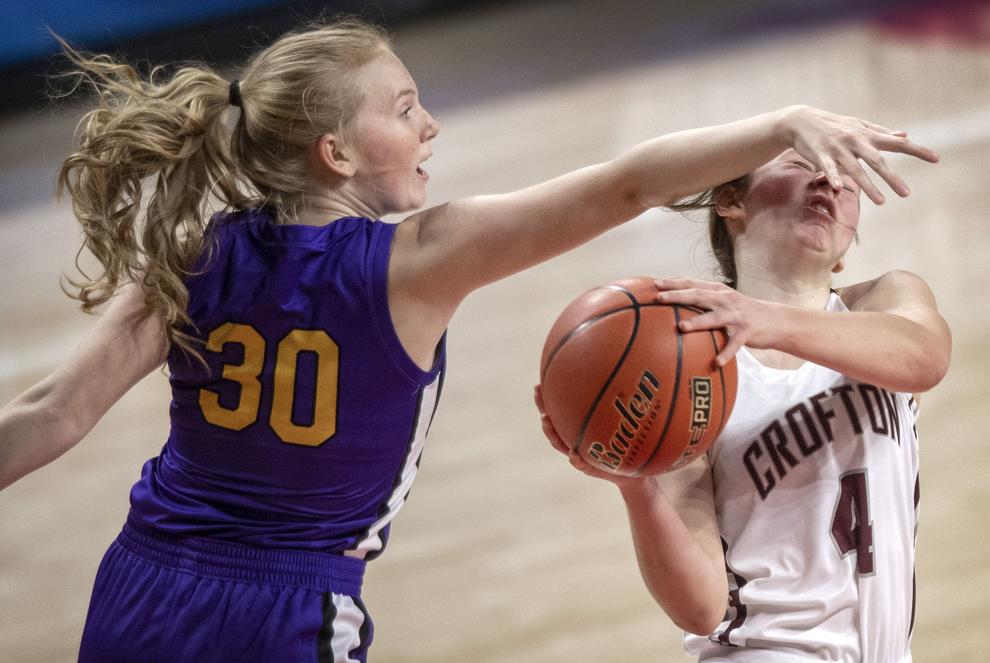 Crofton vs. Bridgeport, 3.4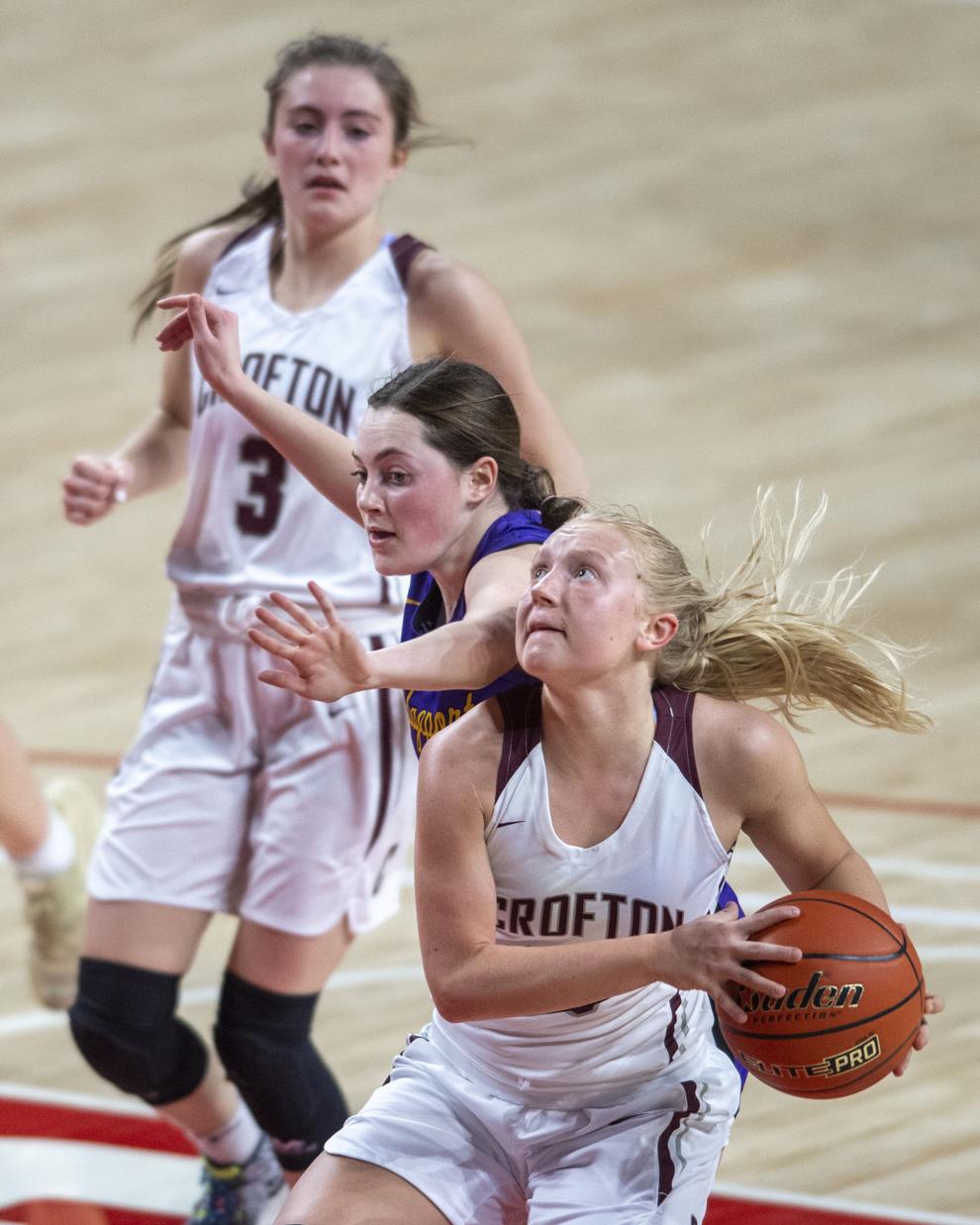 Crofton vs. Bridgeport, 3.4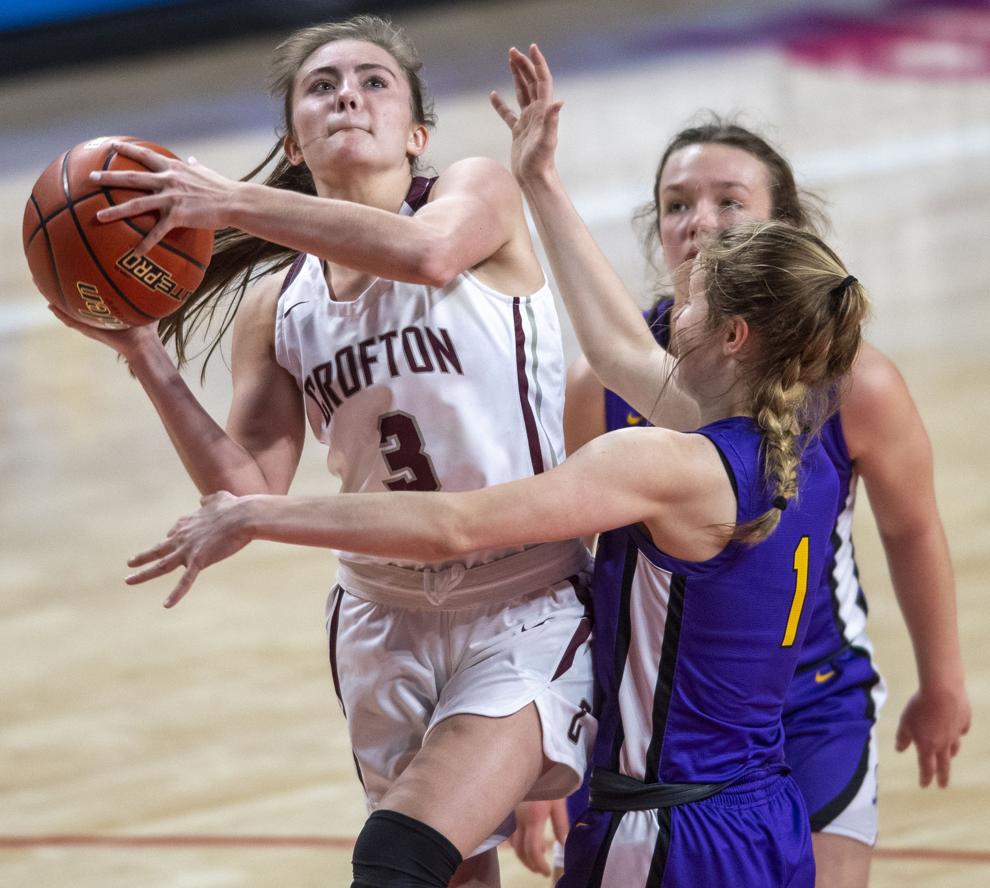 Crofton vs. Bridgeport, 3.4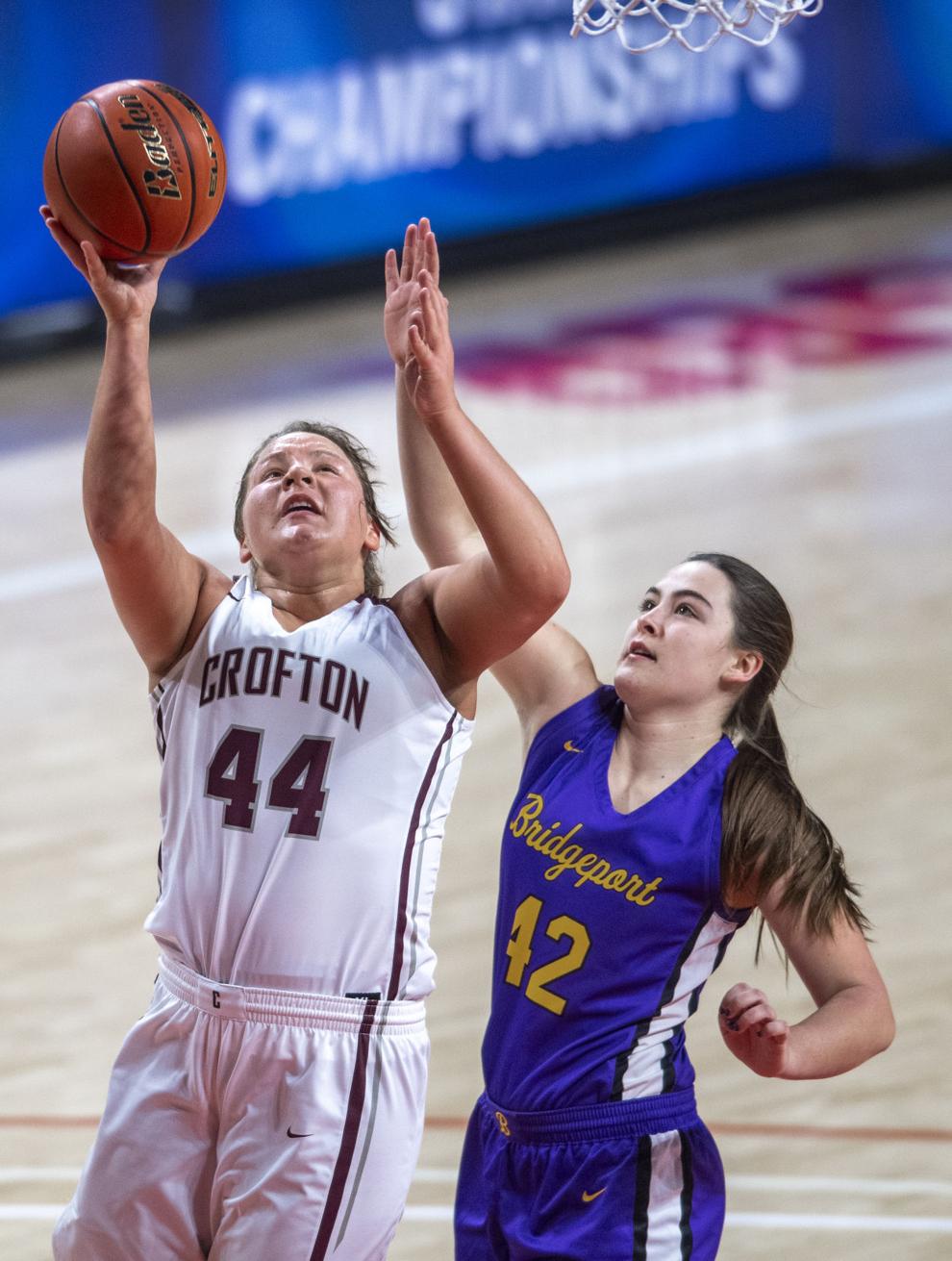 Crofton vs. Bridgeport, 3.4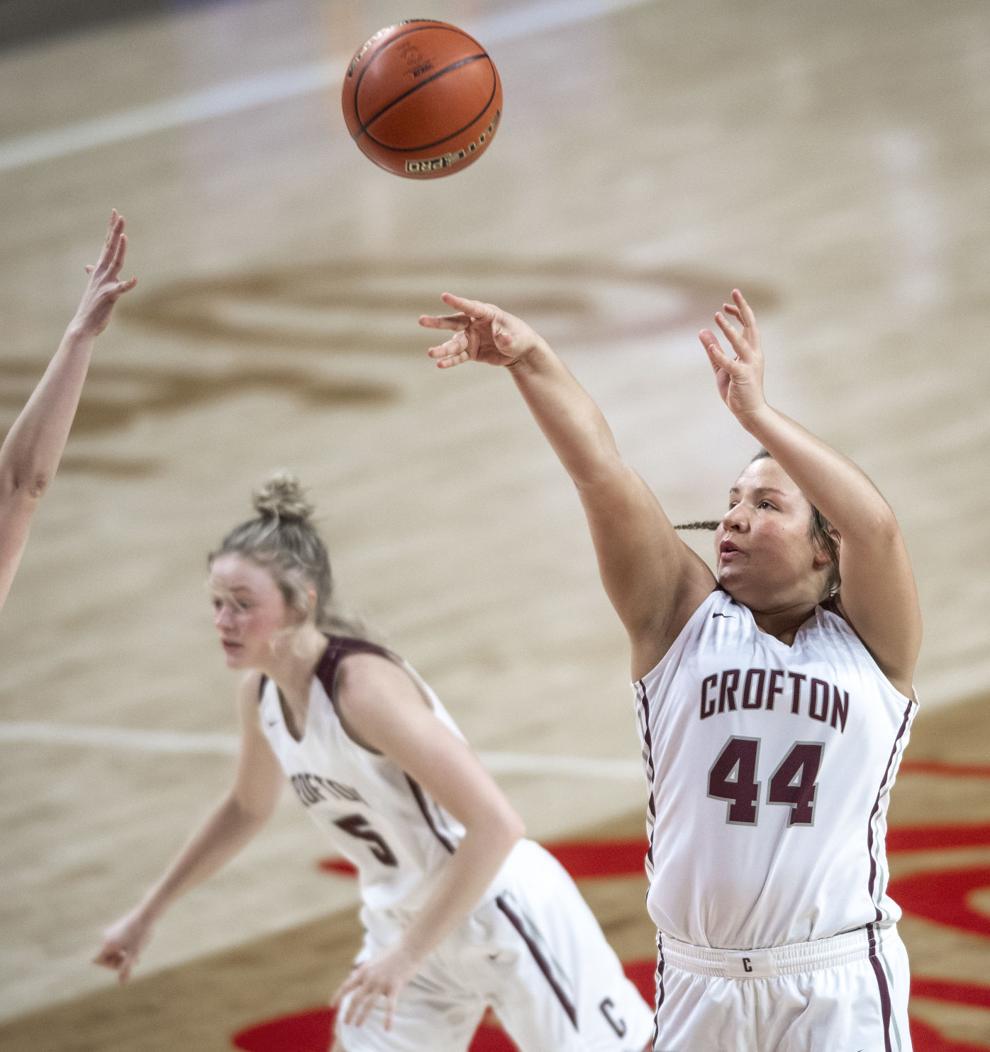 Crofton vs. Bridgeport, 3.4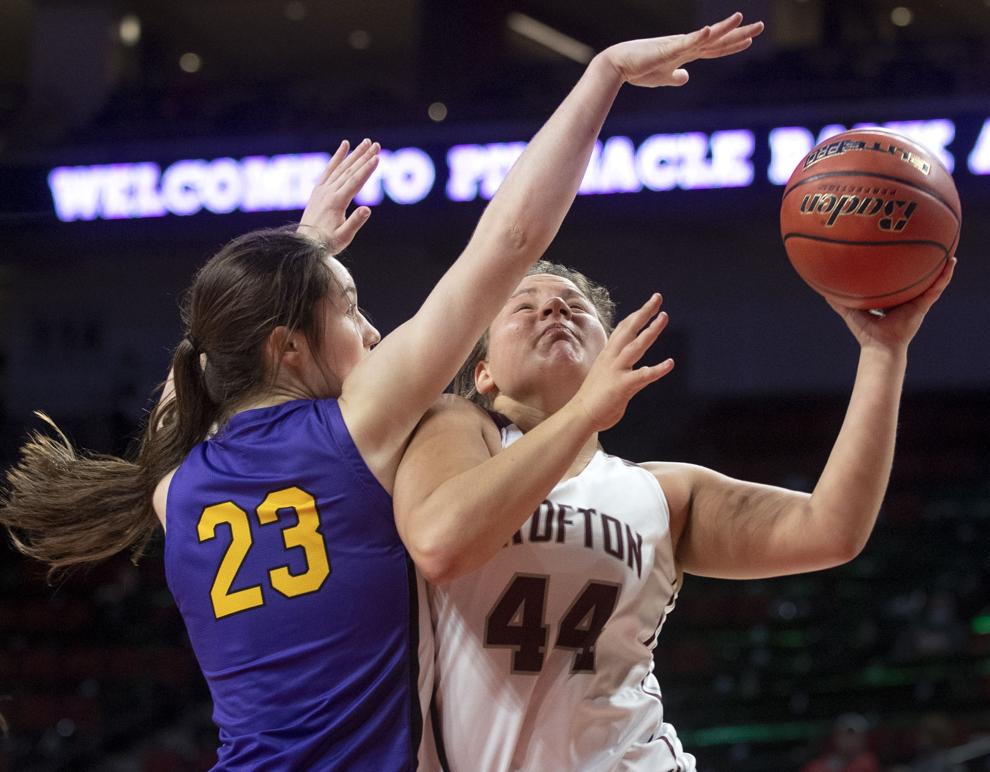 Crofton vs. Bridgeport, 3.4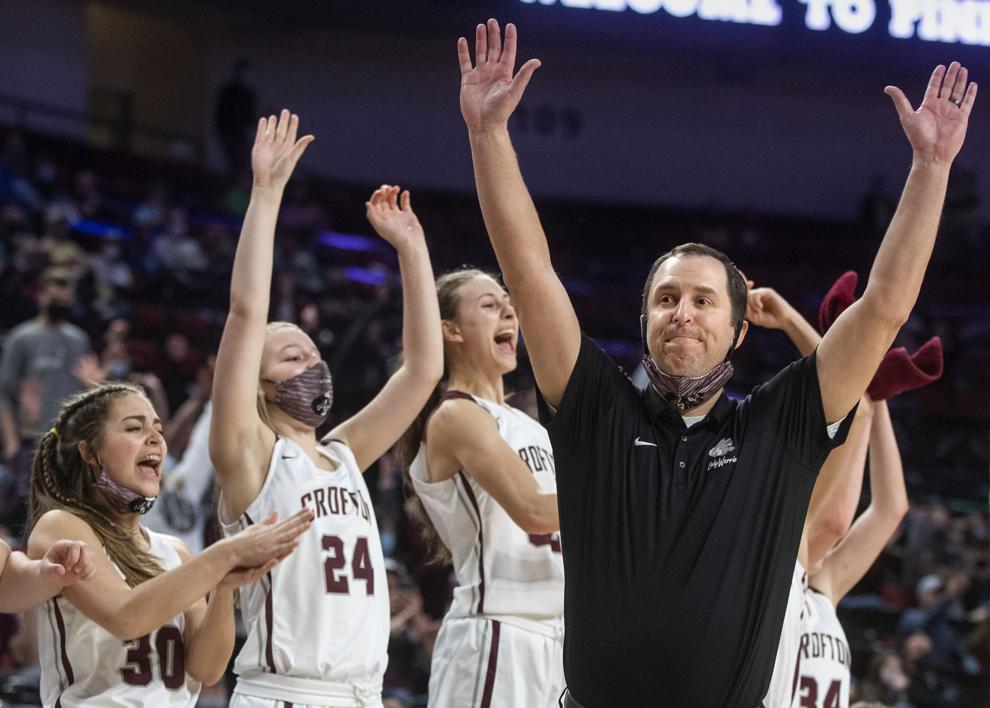 Crofton vs. Bridgeport, 3.4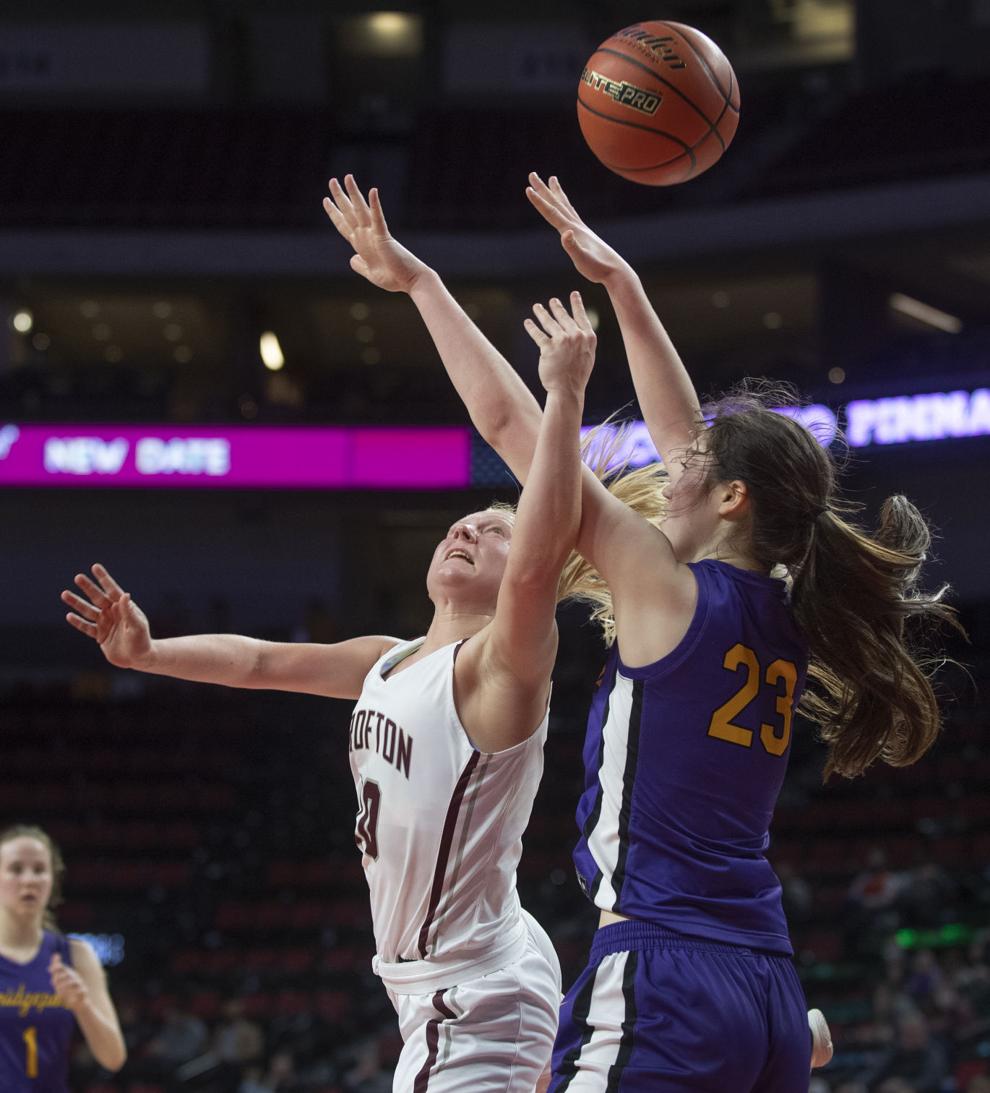 Crofton vs. Bridgeport, 3.4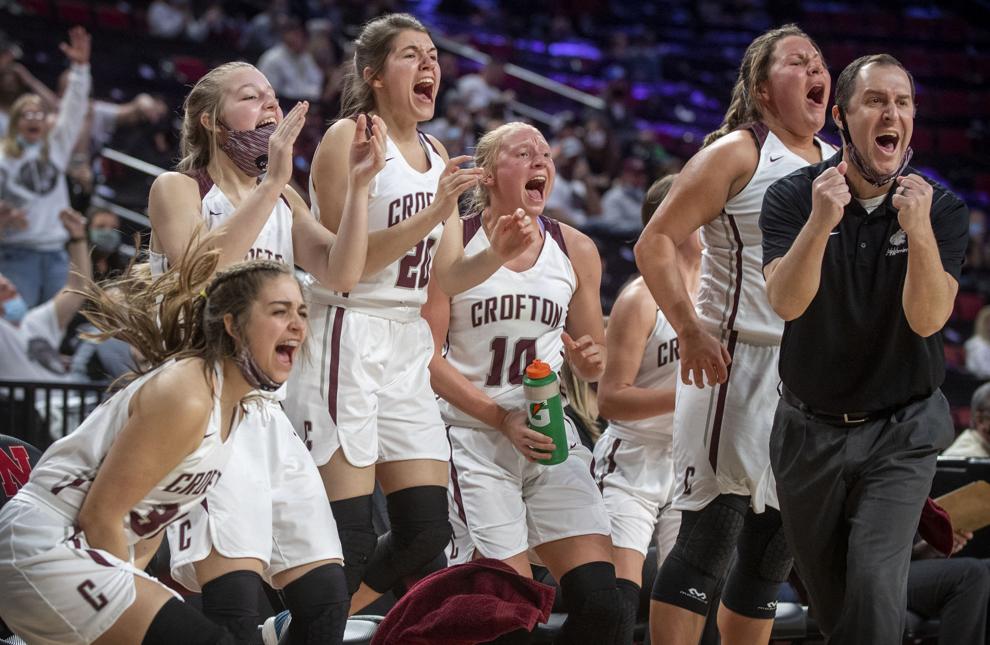 Crofton vs. Bridgeport, 3.4
Crofton vs. Bridgeport, 3.4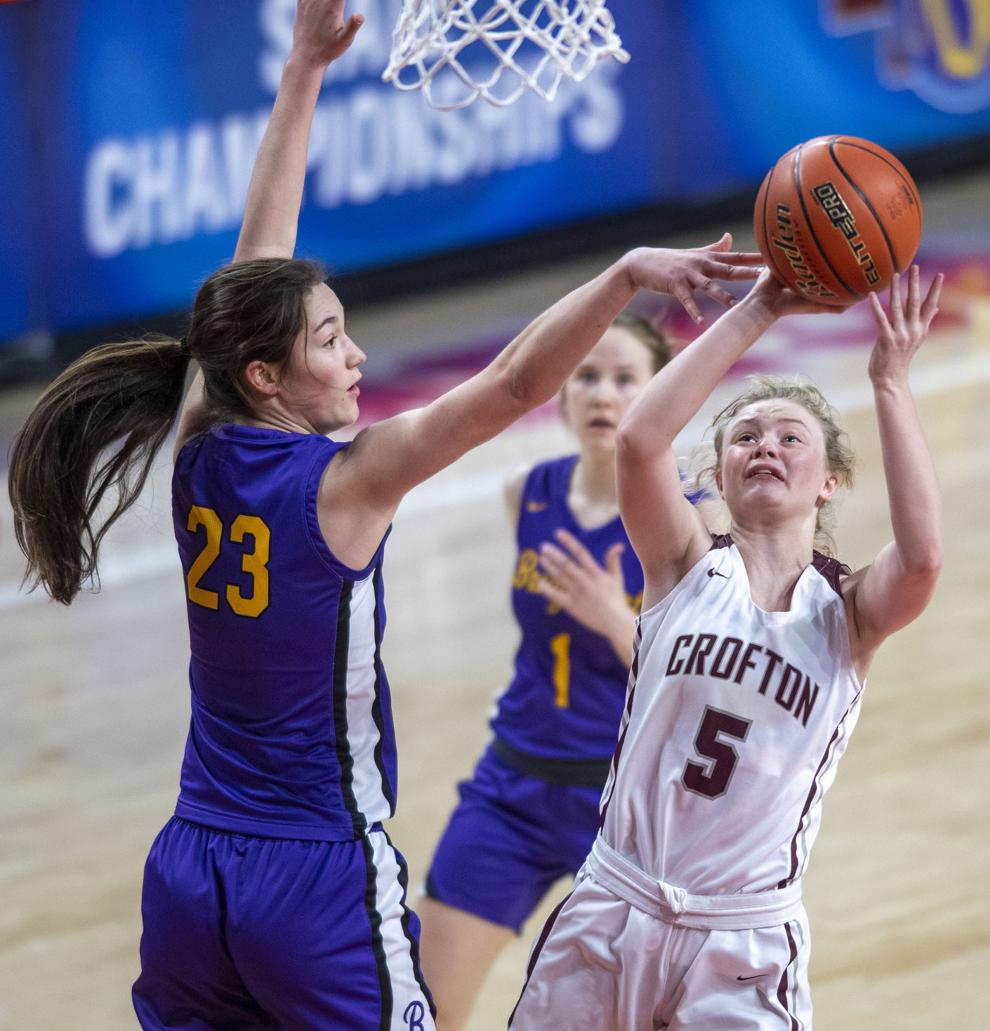 BRLD vs. Ponca, 3.4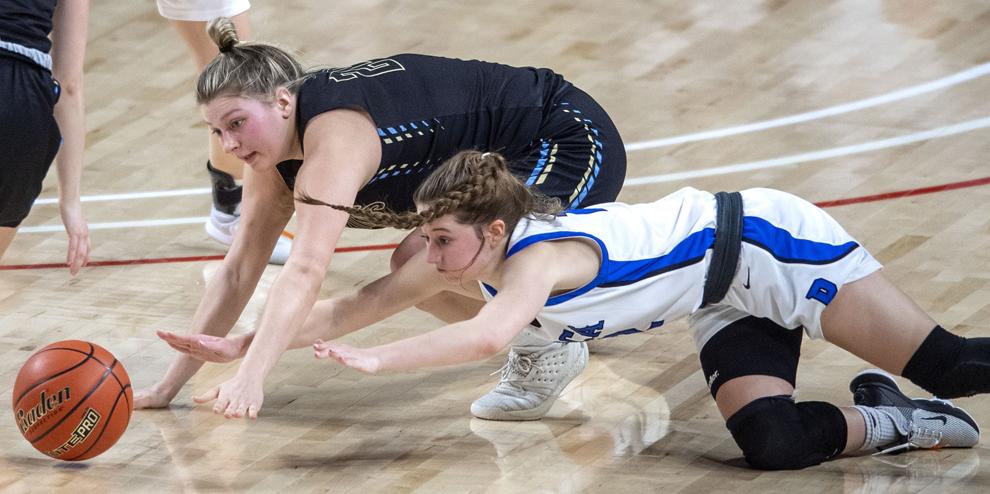 BRLD vs. Ponca, 3.4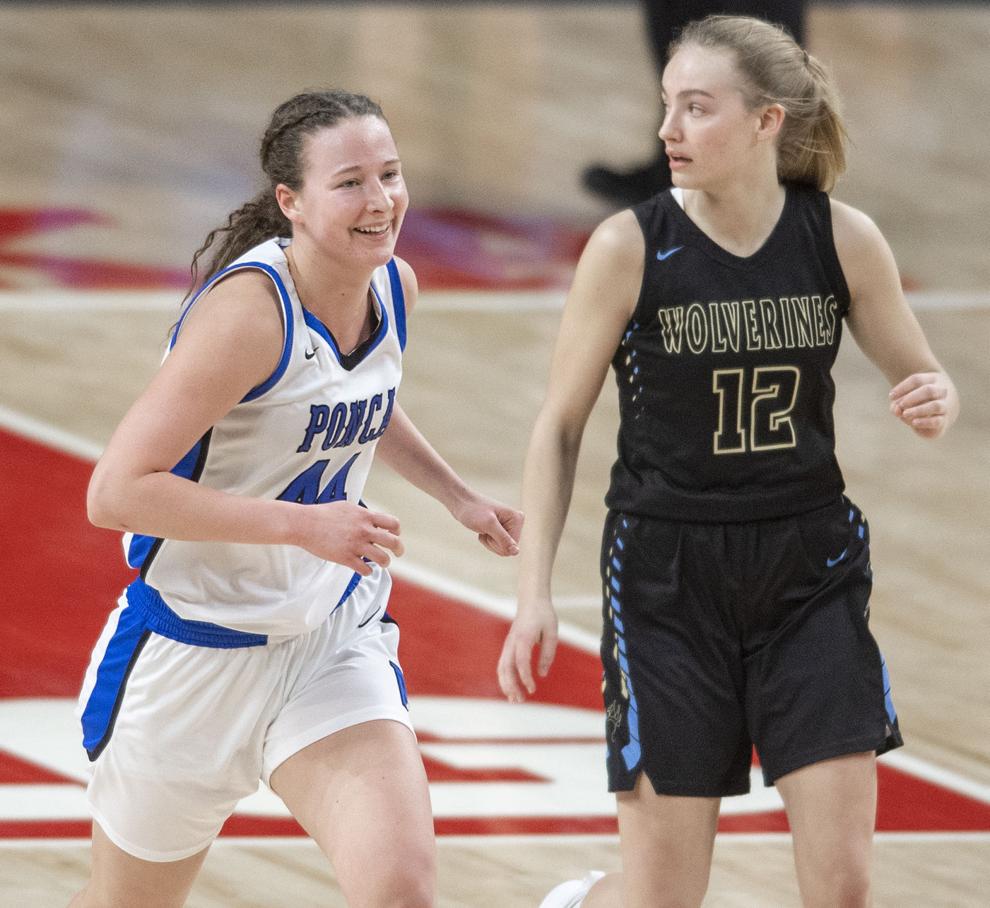 BRLD vs. Ponca, 3.4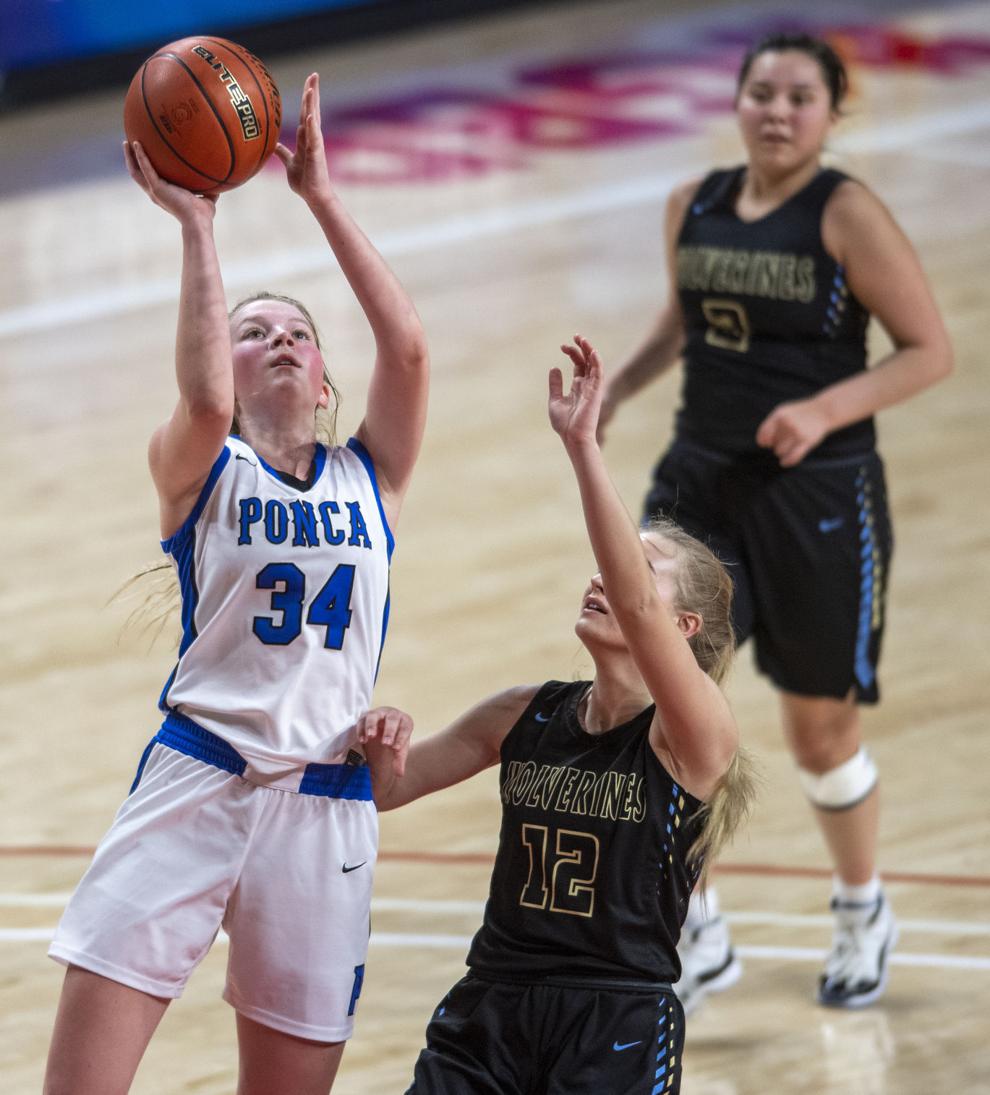 BRLD vs. Ponca, 3.4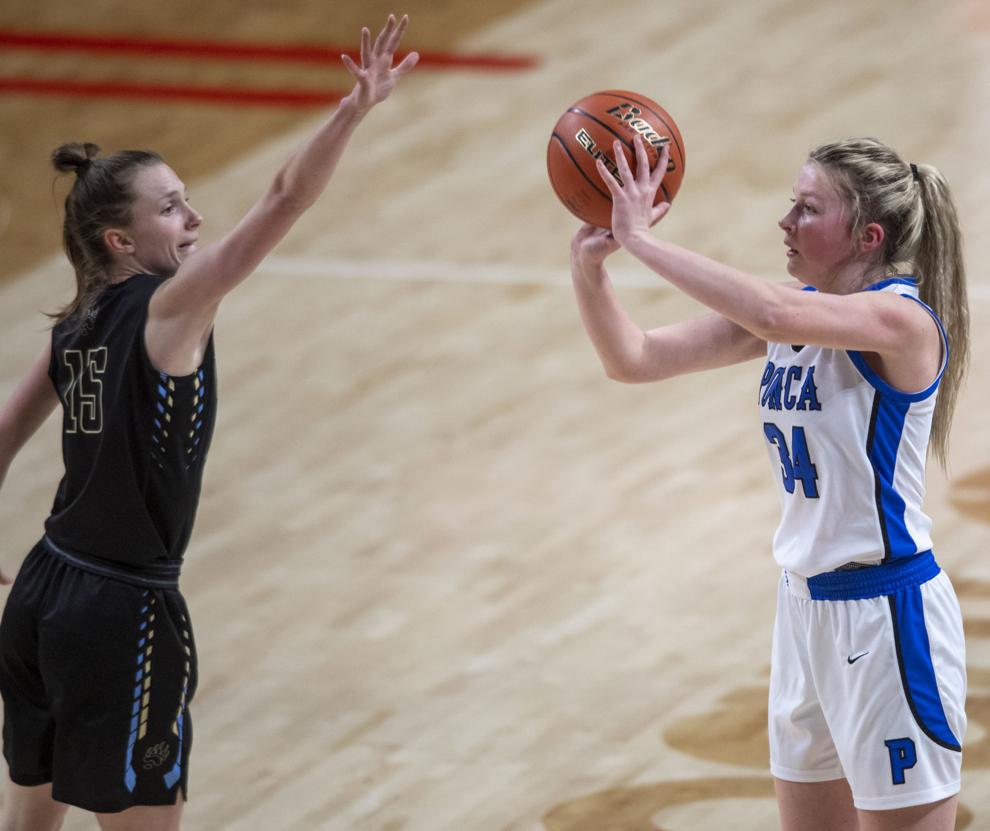 BRLD vs. Ponca, 3.4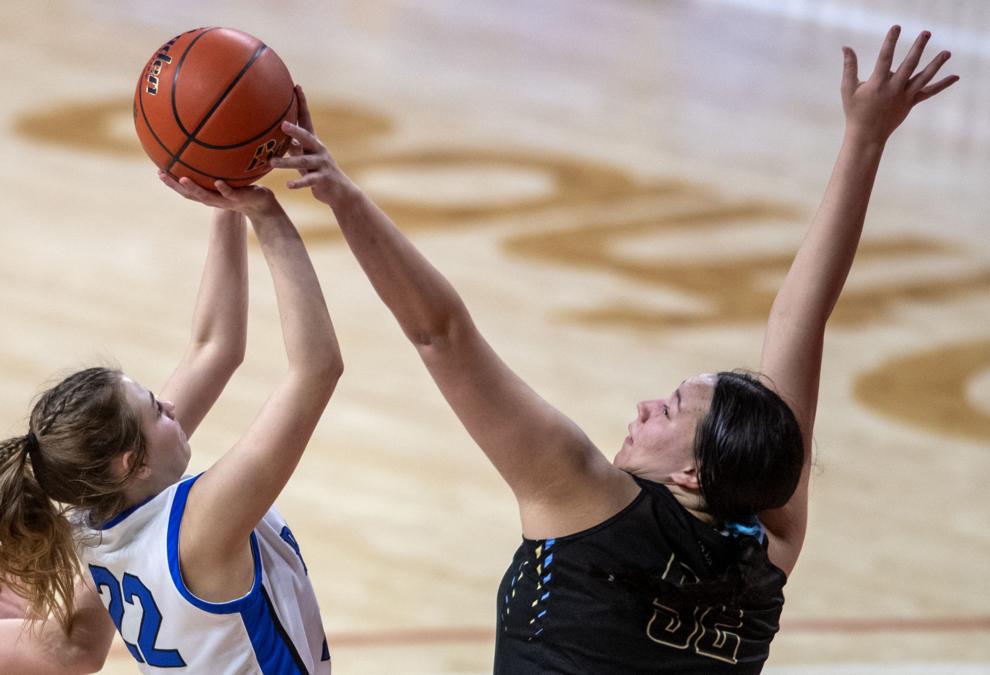 BRLD vs. Ponca, 3.4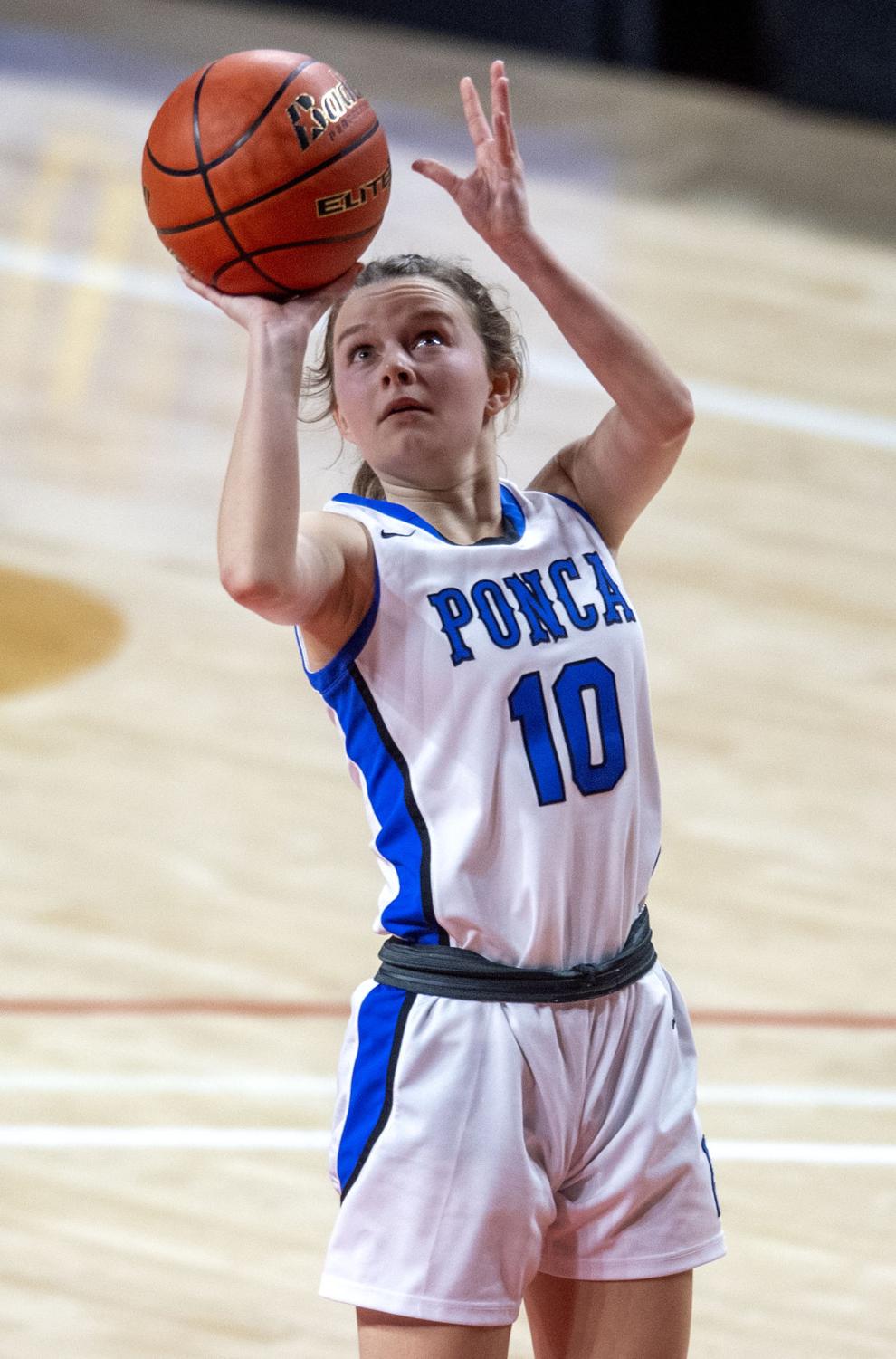 BRLD vs. Ponca, 3.4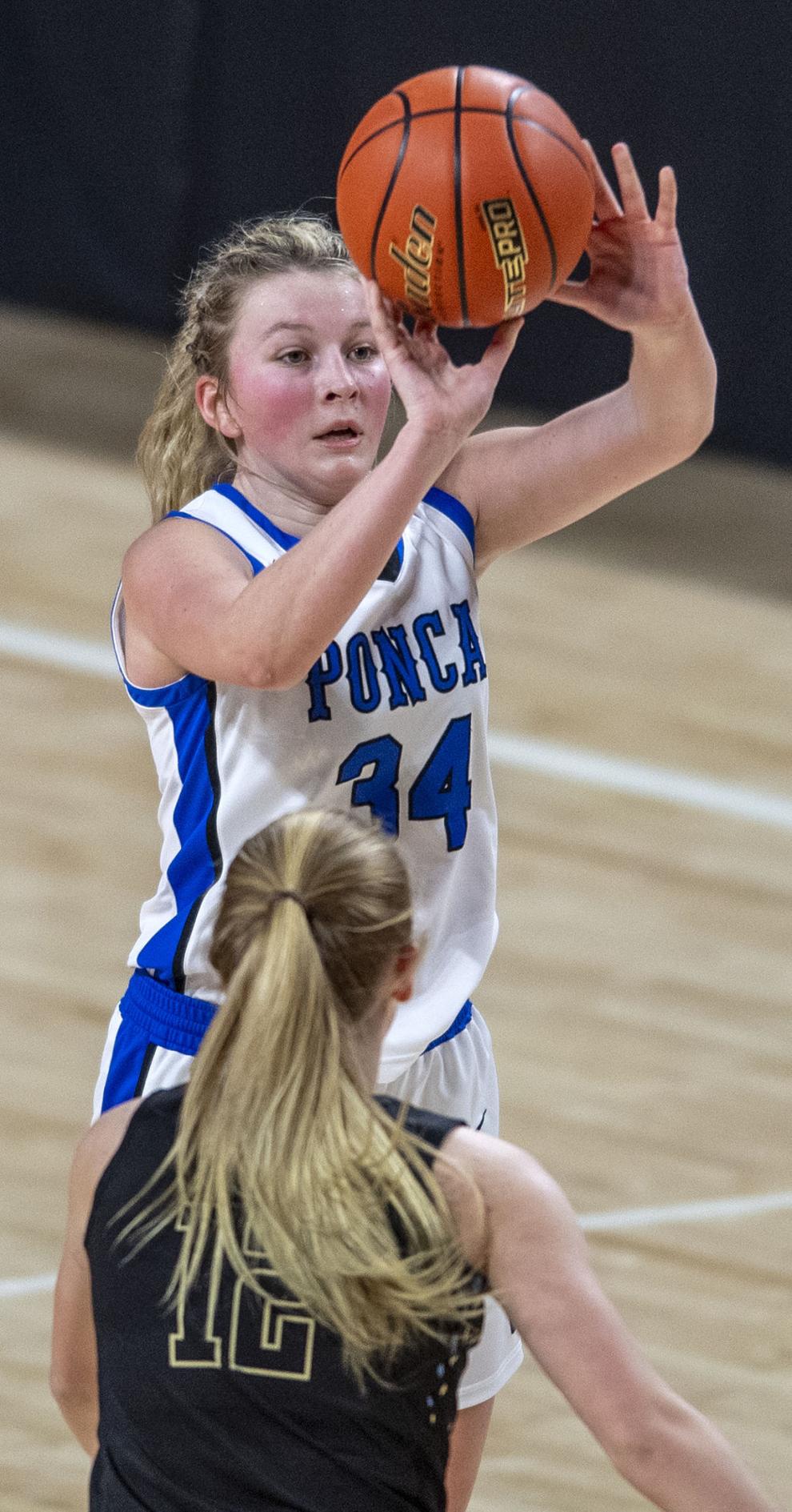 BRLD vs. Ponca, 3.4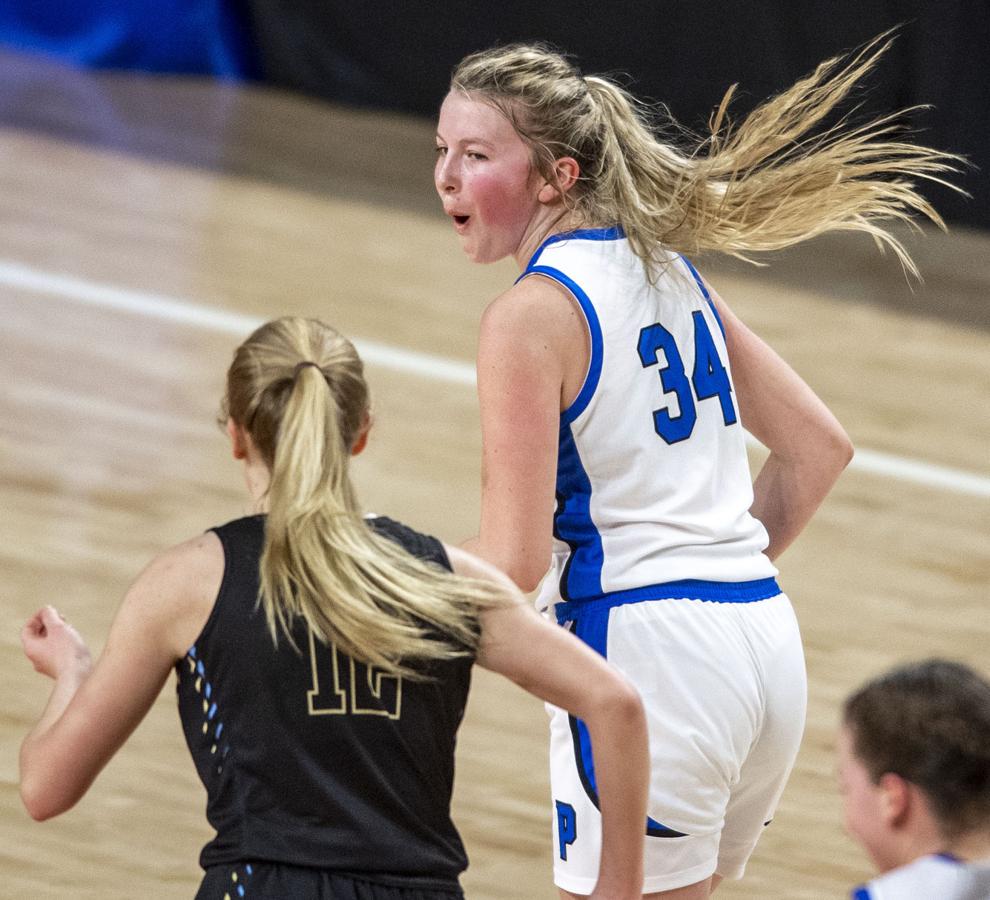 BRLD vs. Ponca, 3.4