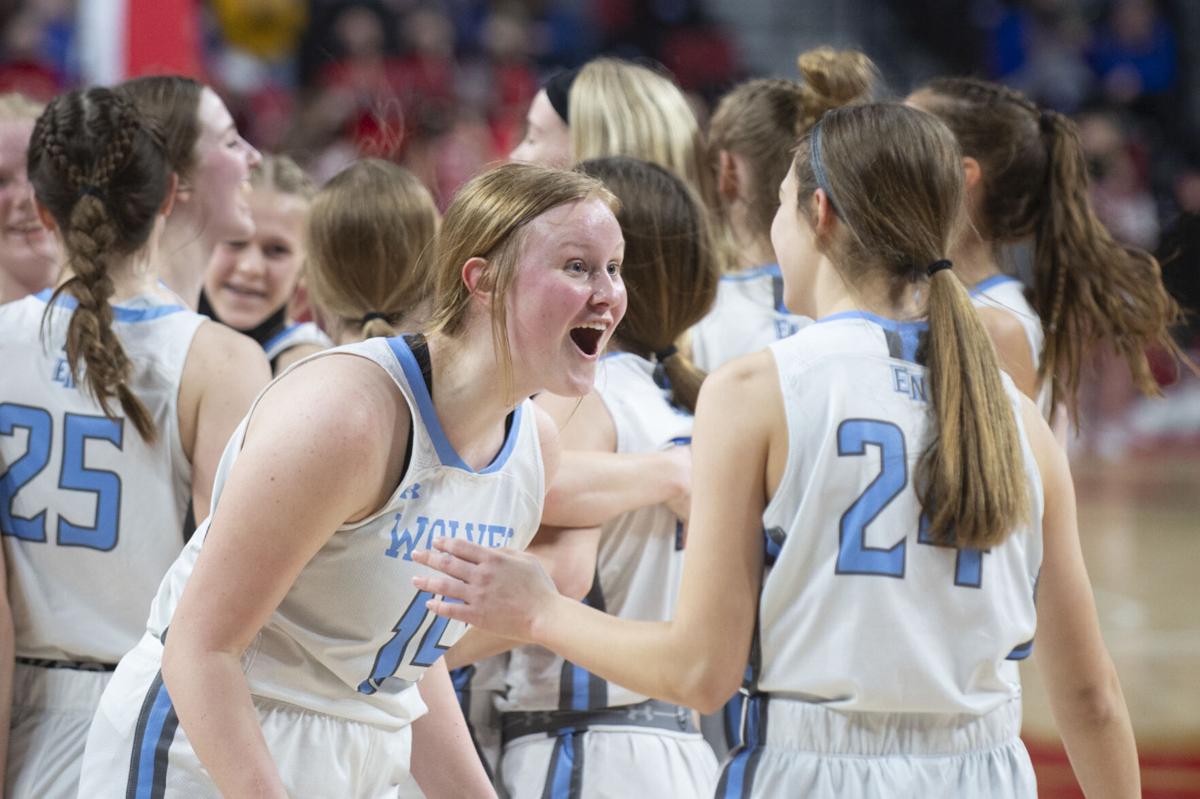 We're down to 12 teams at Pinnacle Bank Arena. Here's a breakdown of Saturday's championship games, which can be seen on NET.
Class A: No. 1 Lincoln Pius X (24-0) vs. No. 3 Fremont (23-3), 7 p.m. — The Thunderbolts got to the final with a 47-38 win against Omaha Central. The Bolts will face a much different challenge Saturday's against Fremont. The Tigers are much smaller than Omaha Central, but they can shoot the lights out, and Taylor McCabe, an Iowa recruit, is the best shooter in the state. Pius X won both regular-season meetings, including the HAC Tournament final, but Fremont was leading in the fourth quarter of each.
Class B: No. 2 Norris (22-2) vs. No. 1 Elkhorn North (20-2), 2 p.m. — The Titans and Wolves were the top two teams in B for the majority of the season, so it's no surprise to see this is the finals matchup. It also will be the rubber match. Norris won Round 1 60-52 in the Eastern Midlands Conference Tournament final, and Elkhorn North took Round 2 48-41 in the regular-season finale. The task for Norris will be trying to slow down freshman standout Britt Prince, who had 27 points in the semifinal.
Class C-1: No. 6 North Bend Central (23-3) vs. No. 1 Hastings SC (24-2), 10:45 a.m. — It's a matchup of defending state champions. North Bend won last year's C-1 crown and St. Cecilia wrapped up back-to-back C-2 titles. Both teams have duos they lean heavily on. It's Kaitlyn (16.8 ppg) and Sydney (15.0) Emanuel for NBC, and Bailey Kissinger (15.5 ppg) and Katharine Hamburger (10.4) for St. Cecilia. The edge could very well go to the team that has those Nos. 3 and 4 options step up on the big stage.
Class C-2: No. 1 Crofton (25-3) vs. No. 8 Ponca (21-4), 8:45 p.m. — About 45 miles of Nebraska 12 separate the northeast Nebraska schools. They met during the regular season, with Crofton earning a 57-46 victory. Senior Lacy Sprakel (17.5 ppg) leads Crofton's attack, but the Warriors have a deep stable of guards who can score, too. After scoring 35 and 28 points in games heading into Lincoln, Ponca's offense has come alive (59 points vs. Guardian Angels CC and 55 against BRLD). 
Class D-1: No. 1 Pleasanton (27-1) vs. No. 3 Weeping Water (23-5), 9 a.m. — Defending state champion Pleasanton has won 57 of its last 58 games, which included last year's run to a state title. The Bulldogs are about as balanced as it gets. Five players average 7.2 points per game or more, including senior guard Kaci Pierce at 12.4. They'll have to find a way to slow down point guard Grace Cave, who is shining this week. The Omaha recruit scored 26 and 24 points in the first two rounds.
Class D-2: No. 1 Humphrey SF (24-0) vs. No. 2 Falls City SH (26-2), 3:45 p.m. — Humphrey St. Francis believes it has unfinished business after losing in the 2018 (to FCSH) and 2020 (to Wynot) state finals. This will be the last time Husker recruit Allison Weidner suits up for the Flyers. She scored 31 points in helping St. Francis hold off Mullen in the semifinals. Sacred Heart knocked off state nemesis Wynot to reach the final. The Irish will have to rely heavily on 5-10 junior Erison Vonderschmidt with ball-handler Rachel Magdanz unlikely to play after a lower-leg injury in the semifinals.