Girls basketball has plenty of storylines to watch in 2021-22. Here's a small slice of what to expect.
Three storylines to watch
There's a big three in Class A. Who emerges? Not much separates No. 1 Millard South, No. 2 Omaha Central and No. 3 Fremont — at least not on paper, anyway. Millard South and Omaha Central return nearly every contributor from state semifinal runs. Fremont, meanwhile, must replace Charli Earth, but with Taylor McCabe leading the way, the Tigers remain just as dangerous.
The top of Class C-2 is loaded: Crofton is ready to defend its state title, but it won't be easy. Bridgeport (Olivia and Ruthie Loomis-Goltl) and Ponca (Samantha Ehlers and Ashlyn Kingsbury) have dynamic duos, and Hastings St. Cecilia is back in Class C-2 after reaching the C-1 state championship game last March.
Are we closer to a shot clock? The districts will vote on a Class A proposal soon, and if it passes, it will go before the NSAA board of directors. There's enough momentum to believe Class A schools will have the timed devices in their gyms one year from now. But we won't have to wait that long. The Metro Tournament, set for UNO's Baxter Arena, will offer a shot clock trial run for seven girls games and seven boys games. Let the countdown begin.
Three December games worth catching
Class A No. 3 Fremont at No. 7 Lincoln Pius X (Thursday): A rematch of last year's Class A state championship game tips off the regular season.
Class A No. 1 Millard South at No. 4 Bellevue East (Dec. 17): Millard South has been at or near the top of Class A for several seasons, while Bellevue East has the ingredients for a breakout season.
Class C-1 No. 3 Grand Island Central Catholic at No. 2 Lincoln Lutheran (Thursday): Hey, another opening-night showdown! There will be a ton of basketball to be played after this one, but here's a great chance for Lutheran or GICC to set the tone immediately.
Honorable mention: Class B No. 4 Norris at Class C-1 No. 4 Bishop Neumann (Dec. 16); Class C-2 No. 1 Hastings SC at Class C-1 No. 4 Bishop Neumann (Saturday); Class C-2 No. 4 Crofton at Class C-2 No. 5 Guardian Angels CC (Dec. 11).
Three freshmen/sophomores to watch
Britt Prince, Elkhorn North, so.: The 5-foot-11 point guard can score from anywhere on the court and has numerous Division I offers, including Maryland and Louisville.
Inia Jones, Omaha Central, so.: The 5-6 point guard averaged 12.6 points and 4.3 assists per contest last year and is receiving DI interest.
Olivia Loomis-Goltl, Bridgeport, so.: The 5-10 guard averaged 17 points per game as a freshman and her recruiting profile really took off over the summer.
Honorable mention: Doneelah Washington, Lincoln Northeast, so.; Norah Gesser, Millard West, fr.; Neleigh Gesser, Millard West, fr.; Kennadi Williams, Lincoln Southwest, so.
Three teams ready to make a jump
Bishop Neumann (Class C-1): Neumann really came on strong at the end of last season, and the Cavaliers look ready to jump back into the state title chase. The team, 14-12 last season, will need to withstand a very difficult schedule and it will be without all-stater Kali Jurgensmeier and Lauren Thiele to start.
Blair (Class B): A lot of teams in Class B have depth questions. The Bears, who were 13-9 last season, don't. Senior guards Makayla Baughman (13.4 ppg last season) and Mya Larson (13.8) are back, and a deep rotation will likely include freshmen Molly Ladwig and Addie Sullivan.
Bellevue East and Bellevue West (Class A): OK, it's four teams ready to make a jump. Both Bellevue schools are built to make a push in the Metro Conference. The Chieftains return their entire roster, and sophomore transfer Kara Stricklin is likely to factor into the rotation. Bellevue West has one of the state's top players in Northern Iowa signee Taryn Wharton.
Honorable mention: Columbus Lakeview (Class C-1), Oakland-Craig (C-2), Alma (D-1), Ravenna (D-1), Exeter-Milligan (D-2).
Girls hoops preview: Building the perfect starting lineup, here are six players to watch
𝙏𝙝𝙚 𝙨𝙝𝙤𝙤𝙩𝙚𝙧 | 𝘛𝘢𝘺𝘭𝘰𝘳 𝘔𝘤𝘊𝘢𝘣𝘦, 𝘍𝘳𝘦𝘮𝘰𝘯𝘵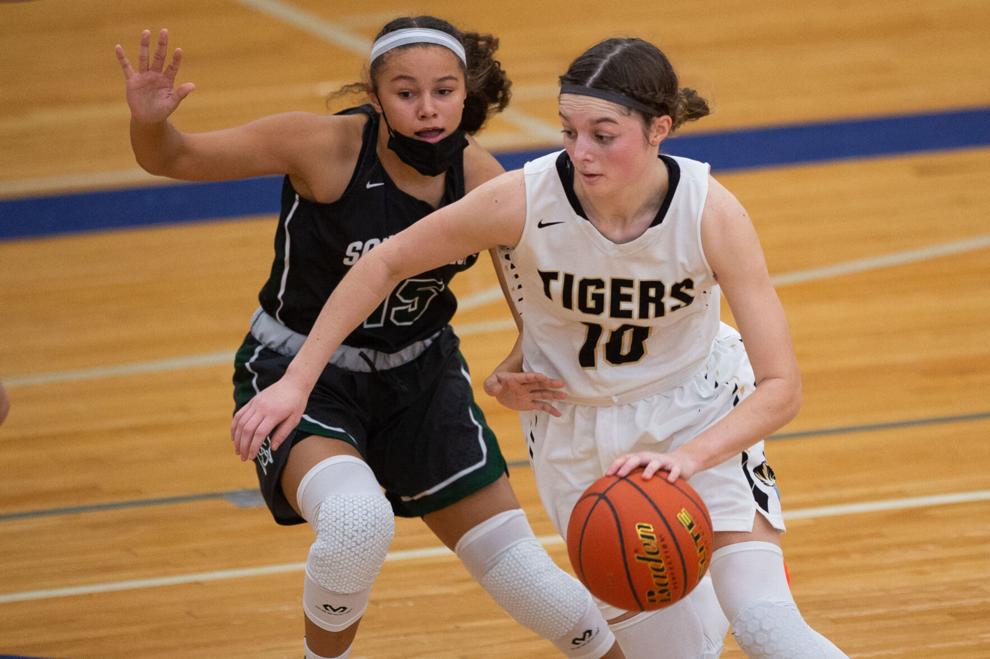 𝙏𝙝𝙚 𝙨𝙘𝙤𝙧𝙚𝙧 | 𝘉𝘳𝘪𝘵𝘵 𝘗𝘳𝘪𝘯𝘤𝘦, 𝘌𝘭𝘬𝘩𝘰𝘳𝘯 𝘕𝘰𝘳𝘵𝘩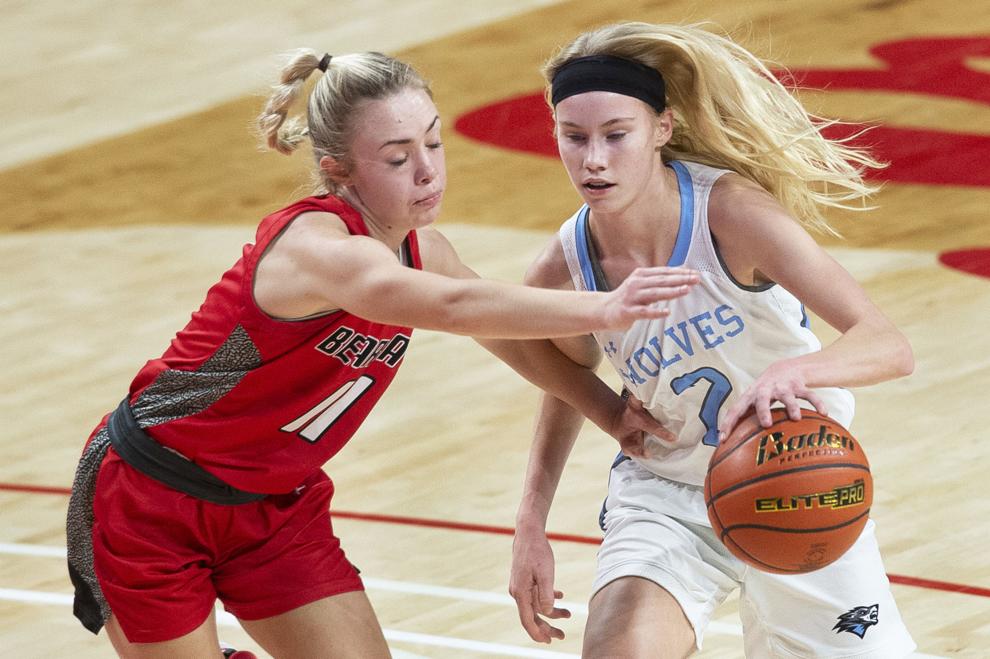 𝙏𝙝𝙚 𝙗𝙞𝙜 | 𝘋𝘰𝘯𝘦𝘦𝘭𝘢𝘩 𝘞𝘢𝘴𝘩𝘪𝘯𝘨𝘵𝘰𝘯, 𝘓𝘪𝘯𝘤𝘰𝘭𝘯 𝘕𝘰𝘳𝘵𝘩𝘦𝘢𝘴𝘵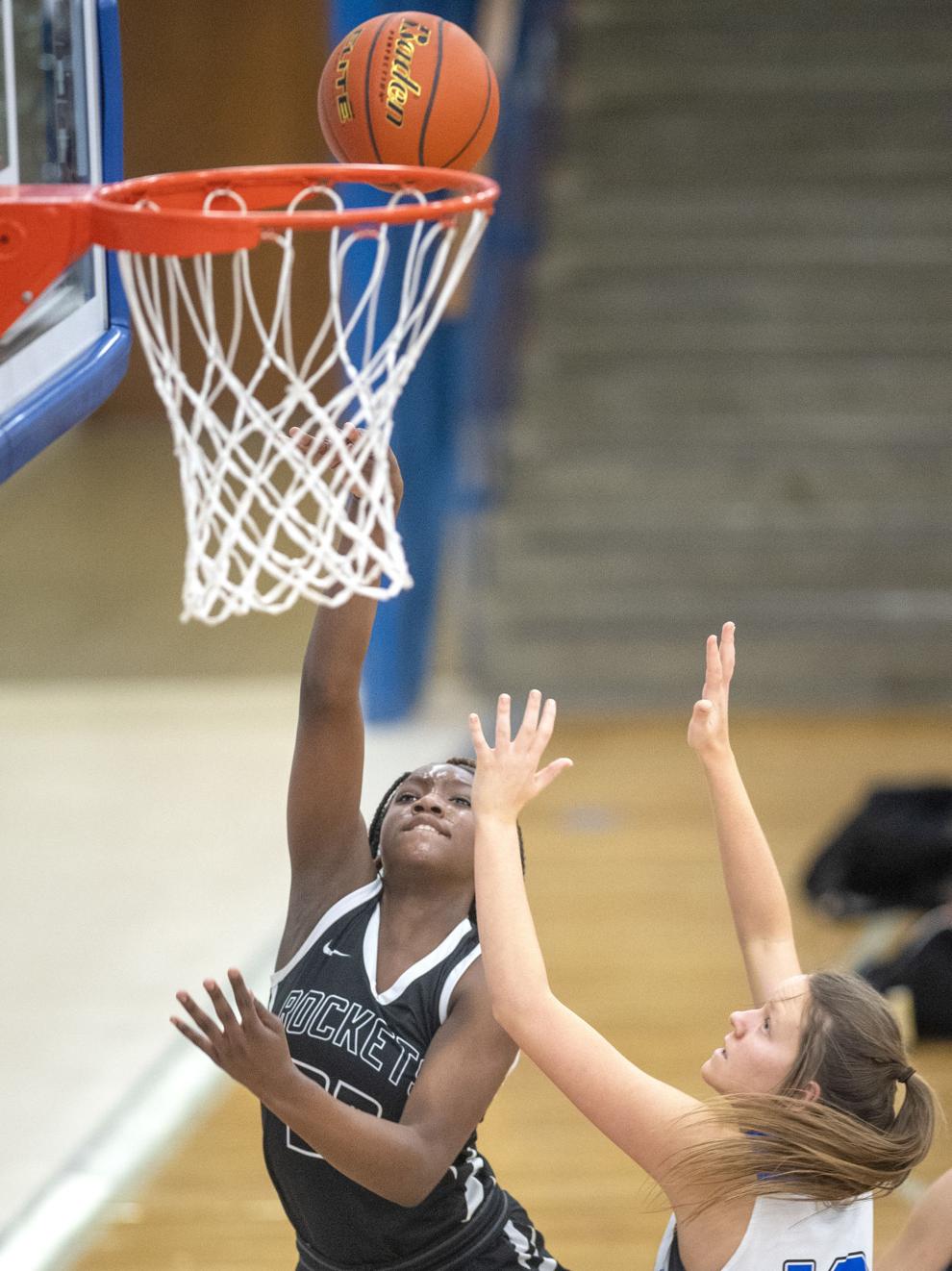 𝙏𝙝𝙚 𝙥𝙖𝙨𝙨𝙚𝙧 | 𝘐𝘯𝘪𝘢 𝘑𝘰𝘯𝘦𝘴, 𝘖𝘮𝘢𝘩𝘢 𝘊𝘦𝘯𝘵𝘳𝘢𝘭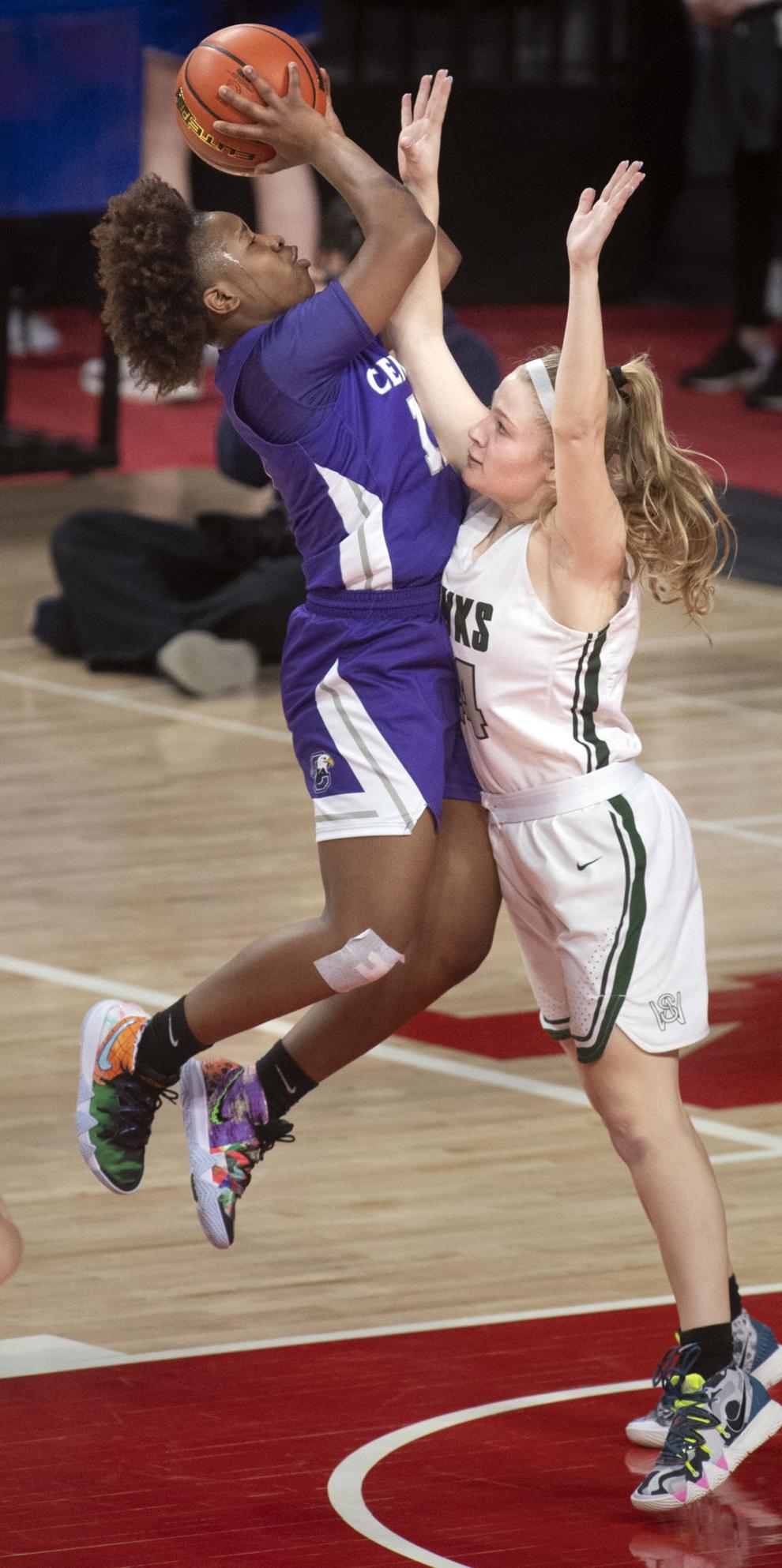 𝙏𝙝𝙚 𝙛𝙧𝙚𝙖𝙠𝙞𝙨𝙝𝙡𝙮 𝙩𝙖𝙡𝙚𝙣𝙩𝙚𝙙 | 𝘙𝘶𝘵𝘩𝘪𝘦 𝘢𝘯𝘥 𝘖𝘭𝘪𝘷𝘪𝘢 𝘓𝘰𝘰𝘮𝘪𝘴-𝘎𝘰𝘭𝘵𝘭