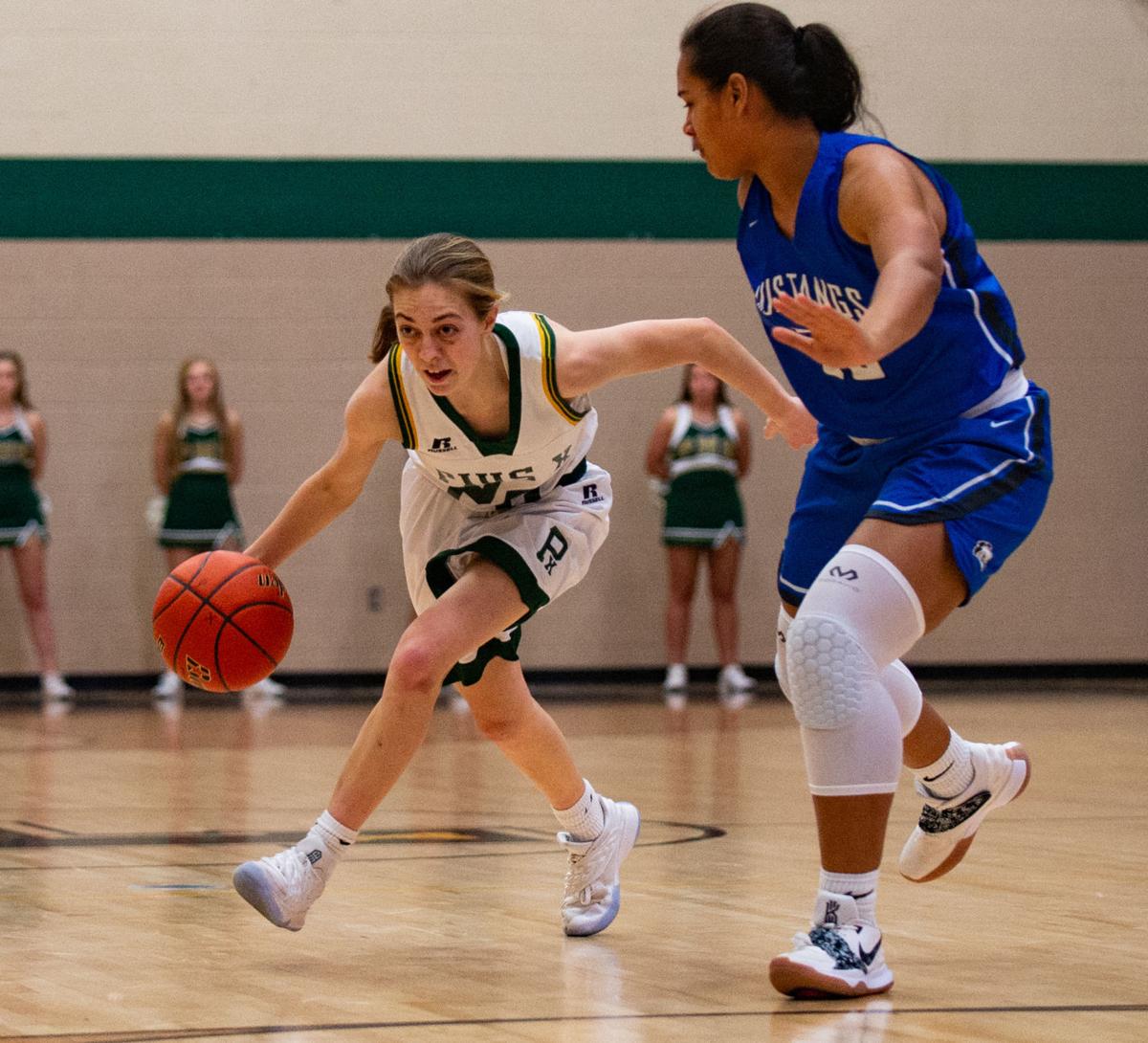 It's a short window of time. It also has motivated the Lincoln Pius X girls basketball team for a long stretch of time. The entire offseason, in fact.
The Thunderbolts were up by two points against Millard North with seven seconds remaining in overtime No. 2 of last season's Class A state semifinals at Pinnacle Bank Arena. Millard North, the eventual state champion, tied the game and then outlasted the Thunderbolts in three overtimes in one of the wildest state tournament games in recent memory.
"I don't bring it up often," Pius X coach Ryan Psota said. "They know about it, (and) they want to get back to where they were and try to even get that next step."
Basketball practice started last week, and the Thunderbolts are looking to make every second count.
"I'm going to be honest, that really sucked for a lot of us, especially for our seniors," junior post player Alexis Markowski said of last year's loss to the Mustangs. "We were seven seconds away from winning the game, so everything matters from the beginning of the season to the end. We're already working toward our goal of ours to make it to the state championship and hopefully win."
It's a different year, and the Bolts have a different look.
They must replace three seniors — Kloee Sander, Clare Lewandowski and Jadyn Greisen — who were critical to the team's 20-5 run last year. But Pius X has a strong nucleus returning, led by Markowski, a third-team Super-Stater a year ago, point guard Jillian Aschoff and forward Lauren Taubenheim.
Markowski, who spent a part of last season working her way back from a foot injury that sidelined her as a freshman, and Aschoff picked up valuable minutes and starts as sophomores, and Psota said he has seen growth in both players.
You have free articles remaining.
Aschoff has worked hard on her shooting, and Markowski (13.7 points per game last year) has improved her footwork while becoming a stronger mid-range shooter and finisher around the basket.
"All aspects have skyrocketed with her," Psota said.
Seniors Grace Dreiwer and Matti Reiling, juniors Miriam Miller and Ryleigh Knobbe and freshman Adison Markowski are expected to provide depth at guard.
What made Pius X such a headache for opposing teams was its size, especially the on-floor combination of Sander and Markowski. This year's Thunderbolts are looking to play faster, taking full advantage of one of the top transition guards in the state in Aschoff.
"I think it's just the ability that we have because they're so familiar with one of each other," Psota said of the Thunderbolts' ability to play at a faster pace. "We're going to play to our strengths and try to score in transition, but when we can't, we'll get it down into the post to Lex and Lauren."
Despite losing three starters, expectations are not being dialed back at Pius X.
"I do feel the expectations are higher," said Markowski, who committed to South Dakota State in the offseason. "I think the expectation this season is to be in the same place and finish the game. The seniors did a really good job of leaving that expectation there, and the girls this year have done an amazing job of starting practices with that expectation."
The season starts Dec. 5. Psota said he is encouraged by the extra effort he is seeing in practice. Everything they do is with a purpose, he says.
These Thunderbolts want to make the most of every minute, and every second.
"They're really motivated to get back to where we were last year, and hopefully get over the hump and get to that Saturday game," Psota said.