Run ladders during the season and you get to climb them to cut down the nets for a state championship.
"Ladders" is the practice drill at Hastings St. Cecilia where the girls basketball team runs to the free-throw line and back to the baseline. Then to half court and back. Then to the opposing free-throw line and back.
"We run ladders all the time, over and over," said St. Cecilia senior Lexi Vertin, who scored 17 points to lead the Hawkettes to a 63-45 victory over Crofton on Saturday in the Class C-2 state tournament final at Pinnacle Bank Arena.
"I think ladders was a big difference for us," Vertin said.
Crofton coach Aaron Losing said HSC's overall team speed and endurance was a big factor.
Crofton chopped a 17-point Hawkette lead to 49-45 with 4:20 left. But St. Cecilia scored the final 14 points of the game and Losing said fatigue was a factor.
"I think once we got close and they hit a three (by Makenna Asher with 3:55 left) fatigue set in for us and usually that's the other team that we wear out," he said.
Crofton, which counted on sophomore Lacey Sprakel for 15 points, nine rebounds and three blocked shots, missed its final 10 shots and lost three turnovers after cutting the lead to four points.
"Hastings St. Cecilia has size and came out so hot with nine threes (5 of 7 in the first half) it was hard to control," Losing said. "If they shoot 35 or 40 percent like normal humans, we're probably not behind so far."
But Makenna Asher hit 5 of 6 three-point shots including one in the fourth quarter to spark the sprint to the finish.
"They're a good three-point shooting team and that stretched our defense out," Sprakel said. "They guarded me really well and they were strong inside all day. They were really tough."
St. Cecilia coach Greg Berndt said he was happy to make some school alums happy to finally beat Crofton. Crofton won three straight state championship games from St. Cecilia and even beat the Hawkettes in a semifinal during Crofton's five-year championship run.
"We wanted to end that streak and we wanted to be the aggressor today," he said. "Crofton is usually the aggressive team. You can see that in the game films. But I think we stretched them out a bit and played some good offense.
"I tell the girls, offense is your end and defense is my end and I think the girls believed in themselves."
Vertin, who battled back from a concussion in midseason, averaged just over nine points a game this season. But the Husker track recruit scored 21, 19 and 17 points in the three state tournament games.
"We played like a team and we believed in ourselves," she said. "When the game got close, I could see we were a little speeded up and maybe a little scared. It was up to us seniors to settle things down and get back to where we wanted to be."
Vertin said the Hawkettes faced a similar scenario in the semifinals when Oakland-Craig overcame a 17-point HSC lead to force overtime. The game was decided when the Hawkettes forced a turnover with less than a second left.
Photos: Hastings St. Cecilia triumphs over Crofton to win Class C-2 title
St. Cecilia vs. Crofton, 3.02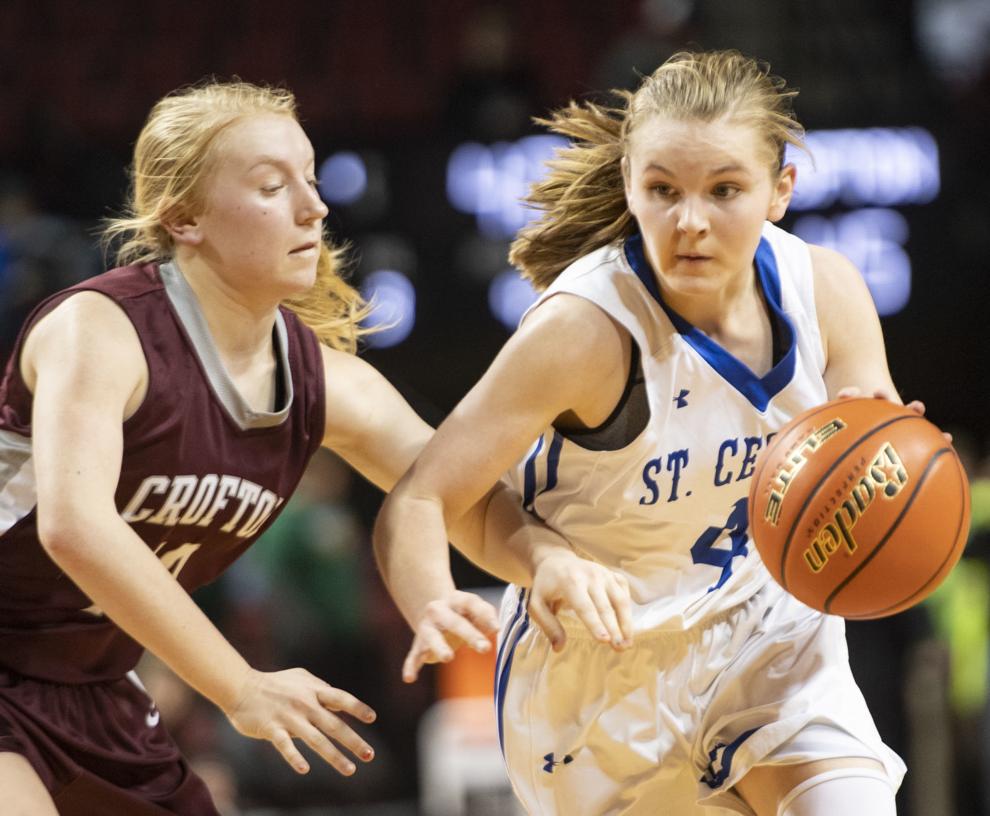 St. Cecilia vs. Crofton, 3.02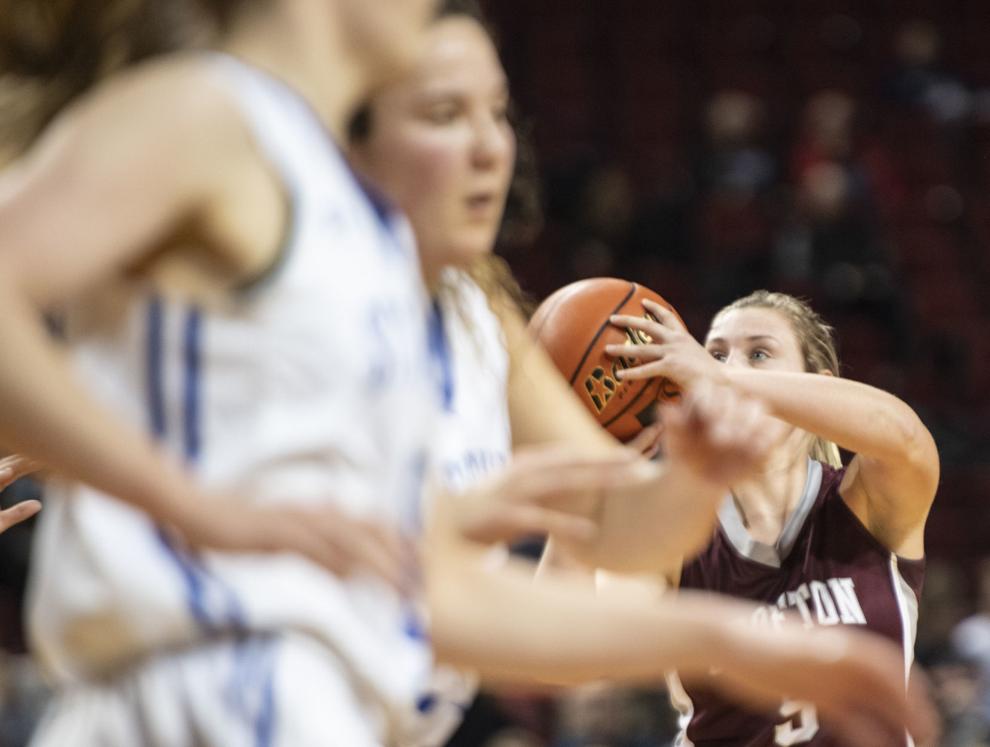 St. Cecilia vs. Crofton, 3.02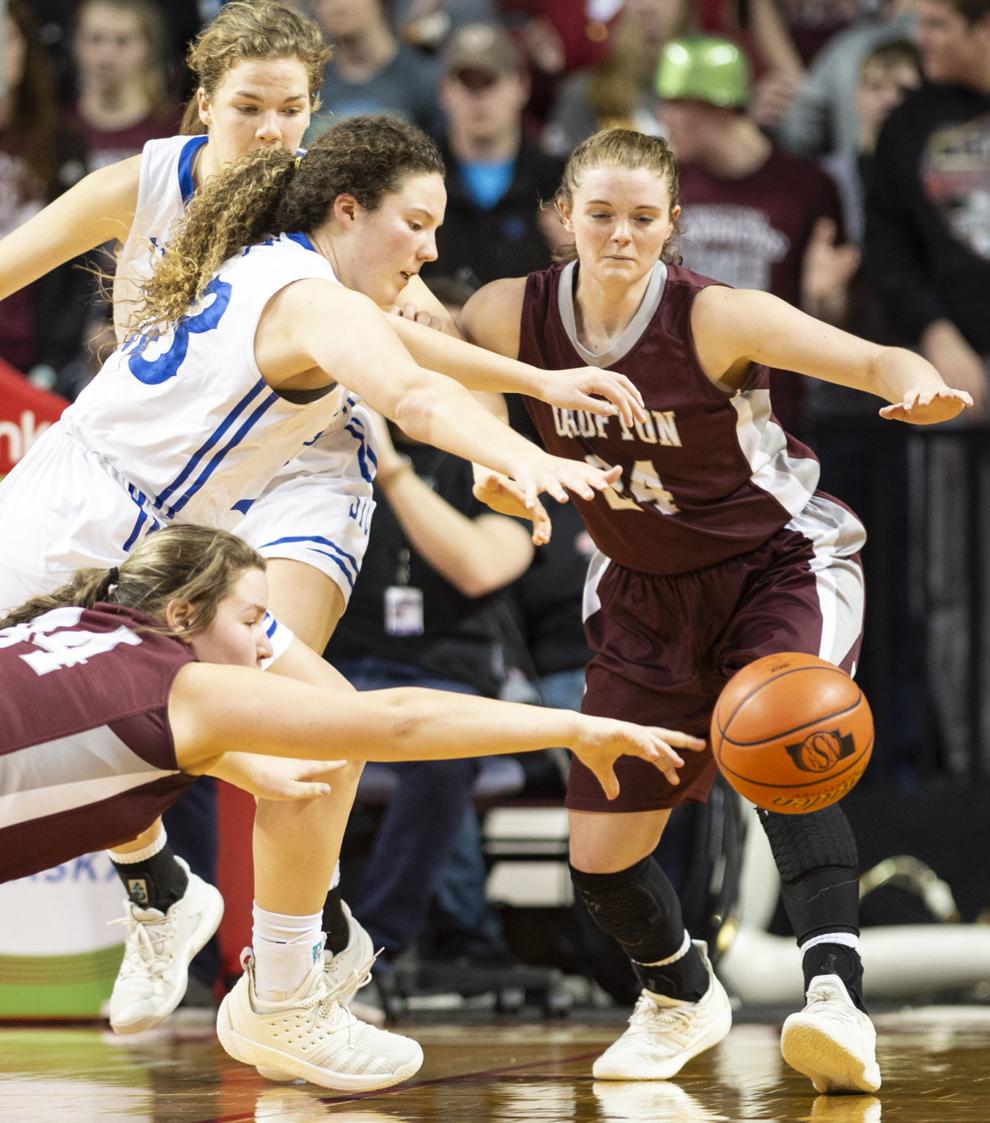 St. Cecilia vs. Crofton, 3.02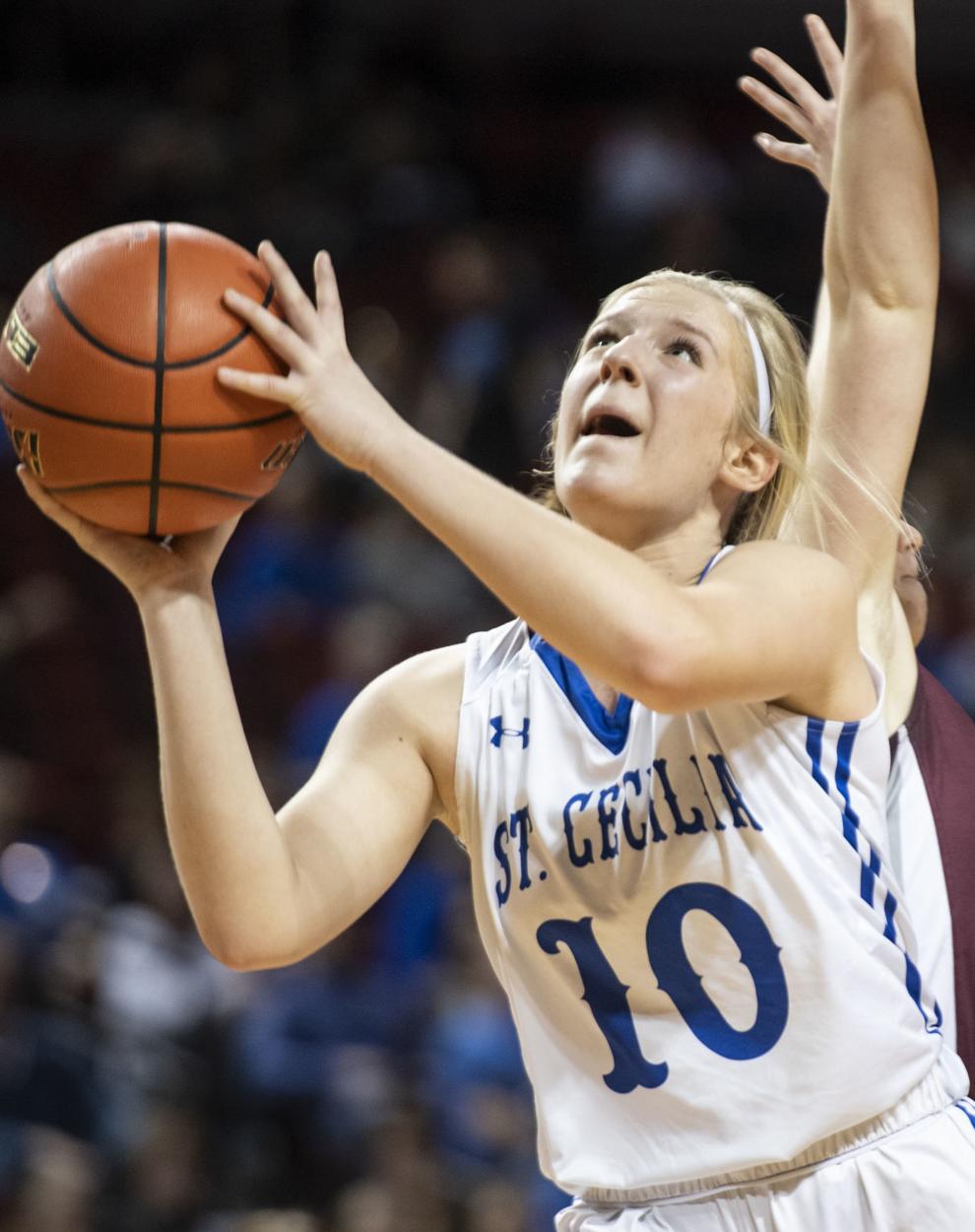 St. Cecilia vs. Crofton, 3.02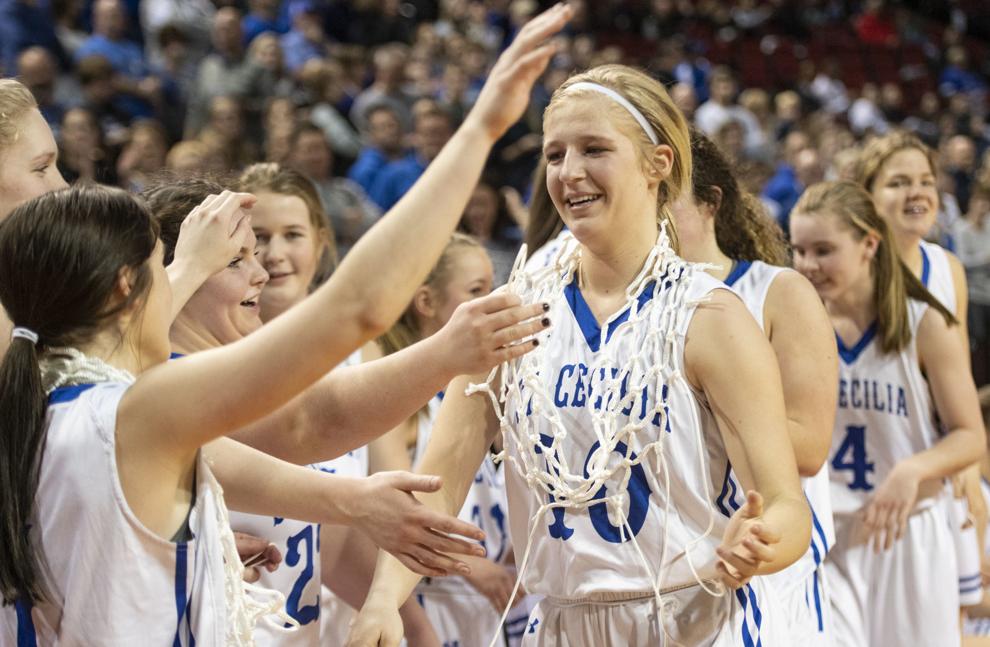 St. Cecilia vs. Crofton, 3.02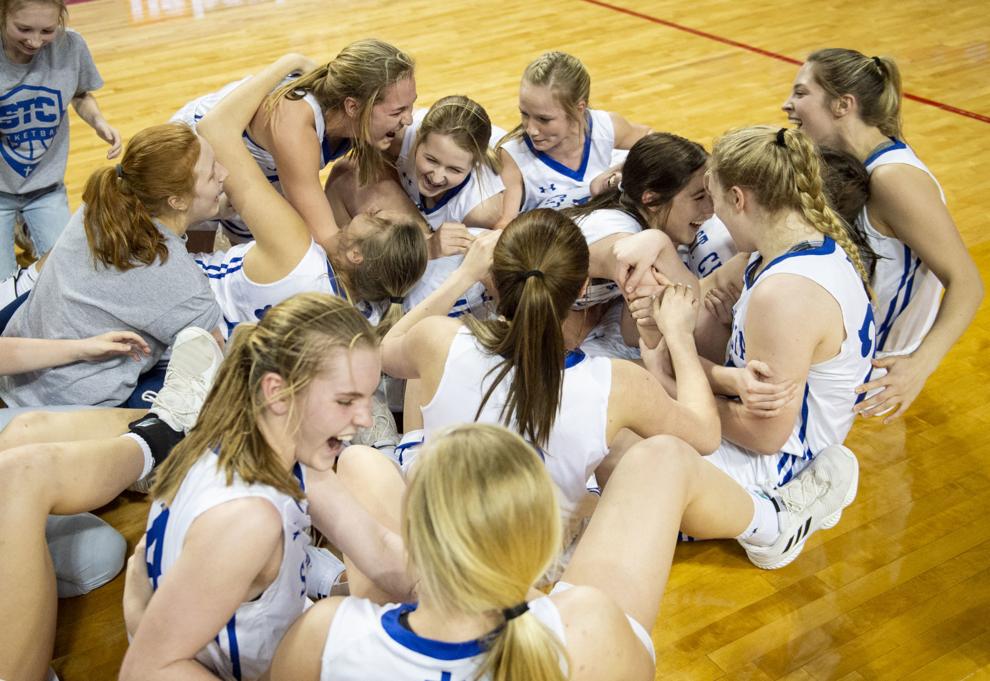 St. Cecilia vs. Crofton, 3.02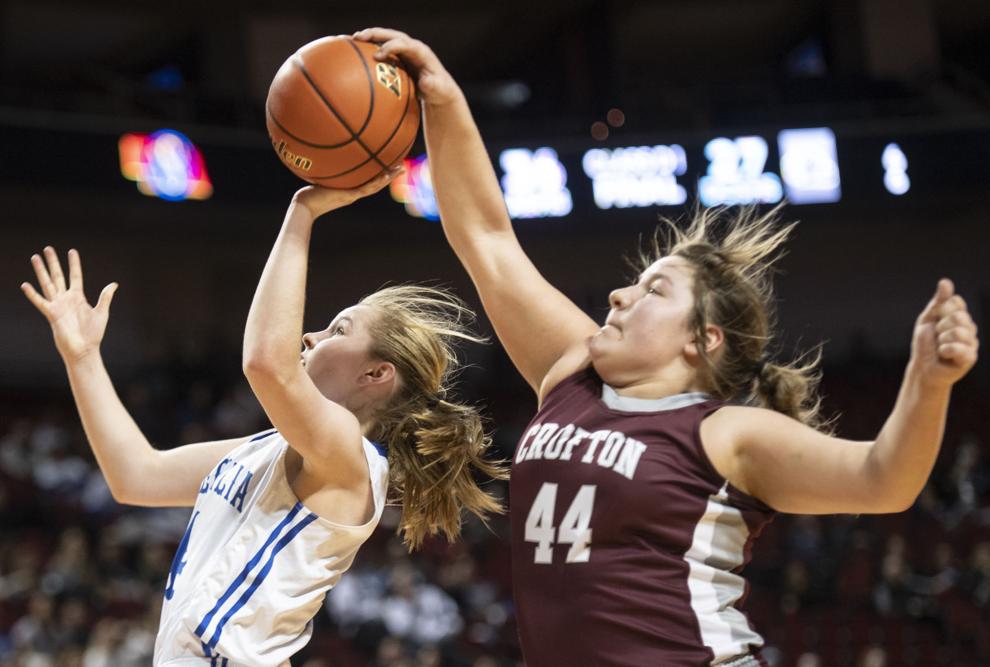 St. Cecilia vs. Crofton, 3.02
St. Cecilia vs. Crofton, 3.02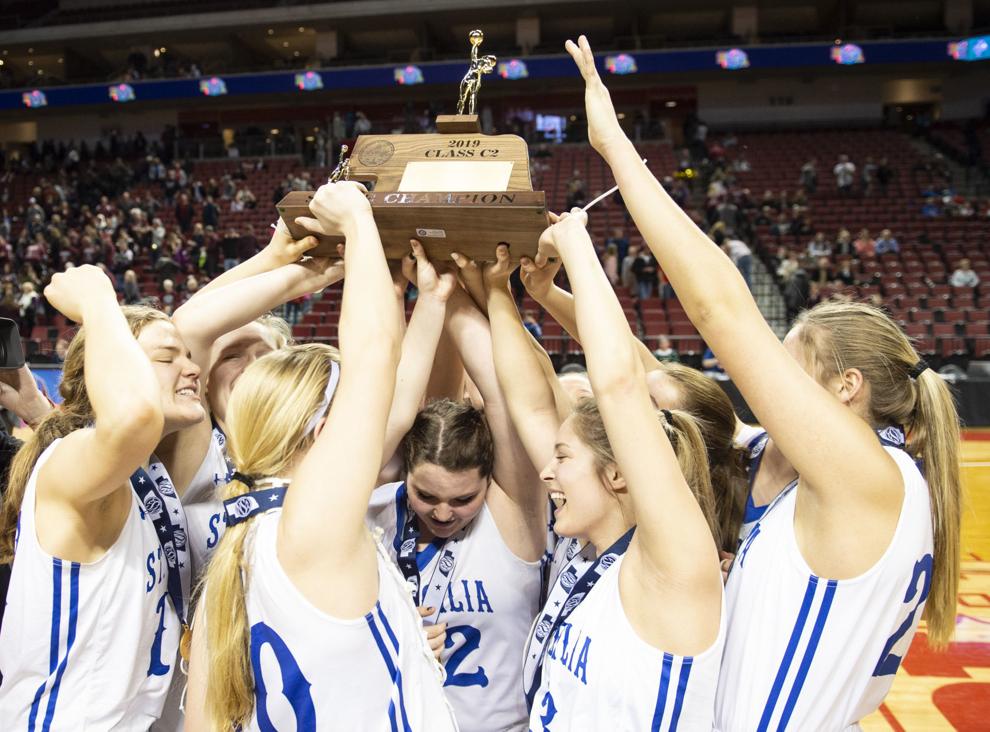 St. Cecilia vs. Crofton, 3.02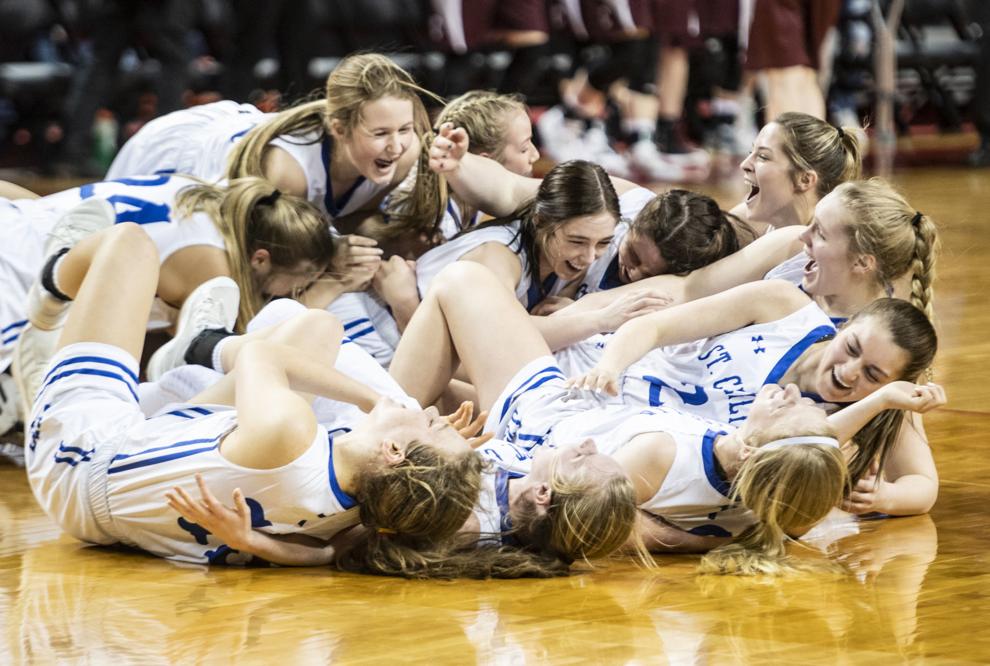 St. Cecilia vs. Crofton, 3.02