Dennis Prichard pressed his team to play hard in the final period to gather some learning lessons. The result? A head-turning comeback. 
A roundup of Saturday's high school athletic action.
The Titans shadowed Crete standout Morgan Maly's every move, limiting the guard to just two field goals, but other Cardinals picked up the slack.
The MUDECAS Tournament crowned a pair of champions Saturday. 
A stat roundup from Saturday night's prep girls basketball action. 
Trailing by 20 points in the fourth quarter, the Lincoln East girls basketball team came back to edge the Warriors on Saturday. Journal Star p…
A look at Saturday's results from the prep hardwood.
A look at results from Friday's games on the prep hardwood.
Ale'jah Douglas pieced together the biggest scoring game in Class A history in Omaha Northwest's win against Omaha Burke on Friday.
Friday's inclement weather swooped into the eastern part of the state, and wiped out most high school sporting events in the process.
The Class D-2 No. 8 Eagles rallied from 14 points down to upend D-2 No. 5 Sterling 52-46 and No. 3 Sacred Heart used a balance attack to win. 
Trailing by one point, Lincoln Southwest's Kate Dilsaver drained a three-pointer before time expired to send her team to victory. 
Omaha Northwest senior Ale'jah Douglas heated up to the tune of a Class A single-game record 51 points. 
Thursday's scoring summaries from girls high school basketball.
The Thunderbirds rallied in the second half to hand the Thunderbolts their first loss of the season Thursday night. Journal Star photos by Emi…
Scores from Thursday's high school girls basketball action.
The Silver Hawks want to play fast — and Kate Dilsaver's elite speed on the track has translated to the hardwood. 
Here is a look at statistical leaders through Jan. 15. Coaches: See your stats missing? Send them sports@journalstar.com.
Top high school performers from the past week.
Many games have been moved to Thursday night due to wintry weather in the forecast. 

Tabitha Health Care Services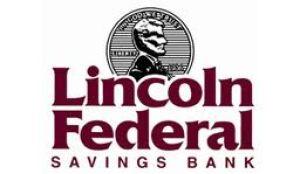 Lincoln Federal Savings Bank
Updates from Tuesday's high school action.
The Lady Orange enjoyed their return to Waverly High School, where their season ended a year ago.
"I knew eventually they were going to fall, but it took until about the fourth quarter to start hitting them."
Scoring roundups from Tuesday's high school girls basketball games.
A look at Tuesday's scores from the prep hardwood.
Matt Kern admits, he's not a big theme guy. But the York girls coach is having a lot fun with one this season, and so is his team.
A look at the latest ratings for the week of Jan. 13 (records though Saturday).