The 5-foot-7 Aschoff is a two-team Class A champion and is widely considered one of the best pure point guards in the state.
NSAA official Jon Dolliver says the organization is still working out details on what a weeklong tournament schedule will look like.
Lincoln Pius X's Markowski averaged 23.3 points and 13.0 rebounds as a senior.
Scott Schaefer is the new girls basketball at Columbus, the school announced Monday.
Three future Division I players will highlight a talent-rich Nebraska Coaches Association girls basketball all-star game in July at Lincoln No…
"I'm probably a little selfish, but I think our job was a top-five job in the state regardless of class to get," said Barada.
The 2020 Nebraska High School Hall of Fame class will be inducted Oct. 4 at Lincoln East High School. 
A look at the spring signees at the various collegiate levels. 
"Tim brings a great deal of experience to the position and has proven his ability to build strong, effective relationships with players."
Sean Forbes has been named the new girls basketball coach at Wahoo, the school announced Wednesday.
Papillion-La Vista didn't have to look too far to find its next girls basketball coach.
Despite missing her freshman season, Alexis Markowski posted "mind-boggling" career stats. She says she found "a different love for the game."
A look at the 2020-21 girls basketball Super-State, all-state and honorable-mention honorees.
We spent a day with the first-team Super-Staters at The Amazing Pizza Machine in Omaha. Here's what we learned. 
We spent an afternoon with the 10 first-teamers at The Amazing Pizza Machine in Omaha. With Kenneth Ferriera behind the lens, here's how it went ... 
Lincoln remains at the forefront of the state's girls basketball conversation. And, considering the talent around the city, it's no surprise.
Even in an all-star game, Alexis Markowski is still the best player on the court.
The postseason honors are beginning to roll in for Alexis Markowski.
The rosters for the Metro High School All-Star basketball games are here — and, of course, they're loaded.
In two stints at Seward, Tvrdy won 470 games, 11 district championships and four straight Class B state titles.

Tabitha Health Care Services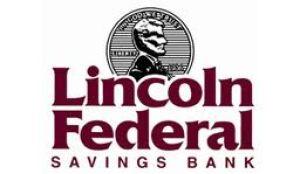 Lincoln Federal Savings Bank
The Cowgirls became one of the biggest surprises of March. At the center of it all? Nebraska native Quinn Weidemann.
North Star is coming off one of its best seasons in program history, finishing 11-10 and making it to the district final.
The accomplished coach reflects on what he will miss most, an "unbelievable" state title run in 2017 and more as he eyes retirement.
Recognize that name in the NCAA basketball tournaments? He or she could have Nebraska ties — we've rounded up the familiar faces.
"I'm just absolutely thrilled with this accomplishment. It's something that you definitely are not expecting in your first year as a school wi…
Clark Grell puts a wrap on the 2020-21 season and takes a peek at 2021-22.
Markowski finished with 27 points and 19 rebounds in her final game in a Pius X uniform. The Bolts are the first team to repeat in Class A since 2010.