The boys state high school basketball tournament will tip off as scheduled Thursday morning across Lincoln, but the biggest games of the year will be open only to immediate family members.
There will be no student sections, no cheerleaders, no band, no dance teams, no singers of the national anthem, just parents, siblings and grandparents included on lists provided by school administrators.
And just players on the roster will be at the game, not their junior varsity or reserve teammates.
The Nebraska School Activities Association board of directors made those decisions Wednesday — on a unanimous vote — based on the recommendation of local health and city officials.
Those officials met Wednesday morning — while the NSAA board attended to other business at its monthly meeting, leaving NSAA officials to await a news conference to find out what they had to say about the fate of the tournament.  
The Lincoln-Lancaster County Health Department's recommendation followed the news overnight that a Crofton High School student who attended games at the girls state tournament last weekend in Lincoln had tested positive for coronavirus.
"The reality to not include as many spectators and to limit spectators to immediate family only is to ensure and try to protect public health from the spread of the coronavirus across the state," said Pat Lopez, interim director for the Lincoln-Lancaster County Health Department.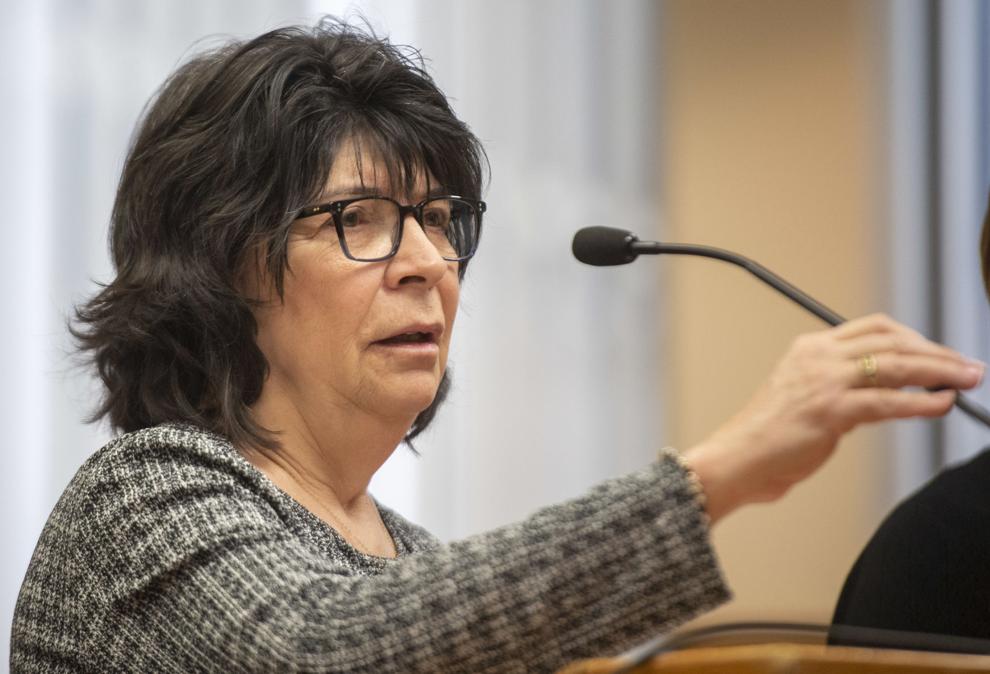 "Canceling a large event like this is about public health," said Matthew Blomstedt, state education commissioner. "It's about ensuring that we don't create an environment that actually makes it worse for the state of Nebraska, it makes it worse for our vulnerable populations across the state, and I believe this is abolutely the right call."
Attendance at last year's state tournament was 102,417, which amounts to about 5,000 people per session over three days at multiple tournament venues.
Crowds at Pinnacle Bank Arena, however, have swelled to near 10,000 for high-profile games in recent years, and with a number of blue-chip recruits on teams in this year's tournament — combined with good weather — big crowds were expected this weekend.
In response to the news, Millard North junior Hunter Sallis, who has scholarship offers from Creighton and Nebraska, Kansas and Gonzaga, tweeted an emoji of a face-palm.
NSAA Executive Director Jay Bellar left the board meeting during a break to go to the news conference where the tournament's fate was announced. 
"We are very saddened that it can't go on (as normal)," he said, adding that he understood the recommendation from local health officials.
But some board members grumbled that the health department made a recommendation and left the details up to them.
Those details include defining immediate family members as parents or guardians, siblings, spouses, grandparents and others living in the same household with a coach or player. Who qualifies will be determined by the school itself, and schools are to provide a list of family members to the NSAA.
At the games, someone will stand at a single entrance with the lists. After spectators are checked in, they will need to buy a ticket. Any tickets sold in advance will be refunded.
NSAA staff are working with local broadcast outlets to see that video is available from all games.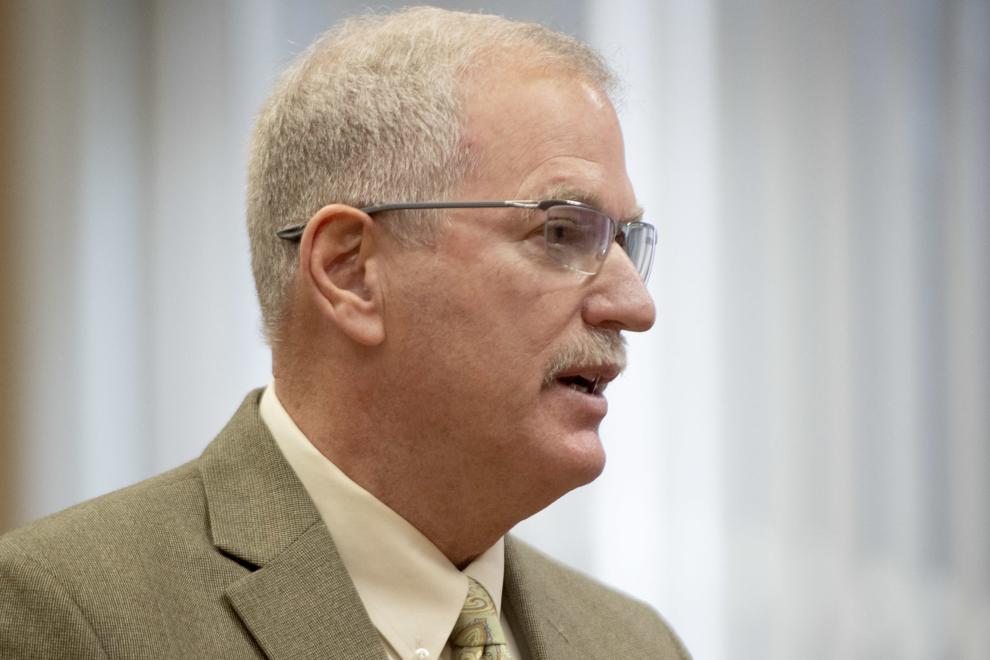 There will be no concessions and no distinguished service awards will be handed out, although vendors selling T-shirts will be set up. Credentialed media, including student journalists, will be admitted.
Teams always provide pass lists of up to 20 people — including 14 players, coaches and team managers — who will be allowed on the floor. Bellar said that hasn't always been strictly enforced but that it will be this year.
The games are organized by "sessions," so fans allowed in will be able to stay for the entire session.
Some board members wanted the entire team — including JV players — to be able to attend games, along with cheerleaders, to provide some "atmosphere." But making such exceptions seemed difficult to control, and other board members said limiting it to players on the roster seemed to be what the health department was recommending. 
The times and locations of the games won't be changed.
Games will begin at 9 a.m. Thursday, only hours after crews at Pinnacle Bank Arena will have cleaned up after Wednesday night's DaBaby concert expected to draw 6,000 people or so.
Lopez, the local health director, drew a distinction between the younger, less at-risk fans attending a concert for a few hours, and thousands of fans — including some at-risk individuals with underlying health conditions — in town for multiple days of the state tournament.
Beyond Lincoln, the NCAA announced that attendance at March Madness games will be limited to immediate family, and many college conferences followed suit, including the Big Ten.
The NSAA board gave authority to Bellar and his staff to make further decisions related to the virus concerning other activities, including the state high school speech contests later this month.  
Bellar said the NSAA will be charged rent for Pinnacle Bank Arena. He wasn't sure about the Devaney Sports Center, because he hadn't spoken to the staff member who talked to officials there. 
At any rate, he said, the changes being made to slow the spread of the virus will have a "devastating" effect financially for the NSAA. The organization, which made a $550,000 profit on girls and boys state basketball tournaments last year, has enough in its reserves to cover any losses from the boys basketball tournament, but it would be hard to sustain losses if other revenue-generating state tournaments are affected, he said.
At the Wednesday morning news conference, Blomstedt said education officials sought to respect all of the hard work that has gone into qualifying for the state tournament in explaining why the event wasn't canceled.
The Crofton student with underlying medical conditions attended the Crofton-BRLD girls state tournament game at Lincoln North Star and the Hartington Cedar Catholic-Weeping Water game at Lincoln Southwest last Thursday. Those in the fan sections at those games may have been exposed.
Latest updates on coronavirus in Nebraska
See the top stories on coronavirus in Lincoln and Nebraska since the pandemic first affected the area in March.