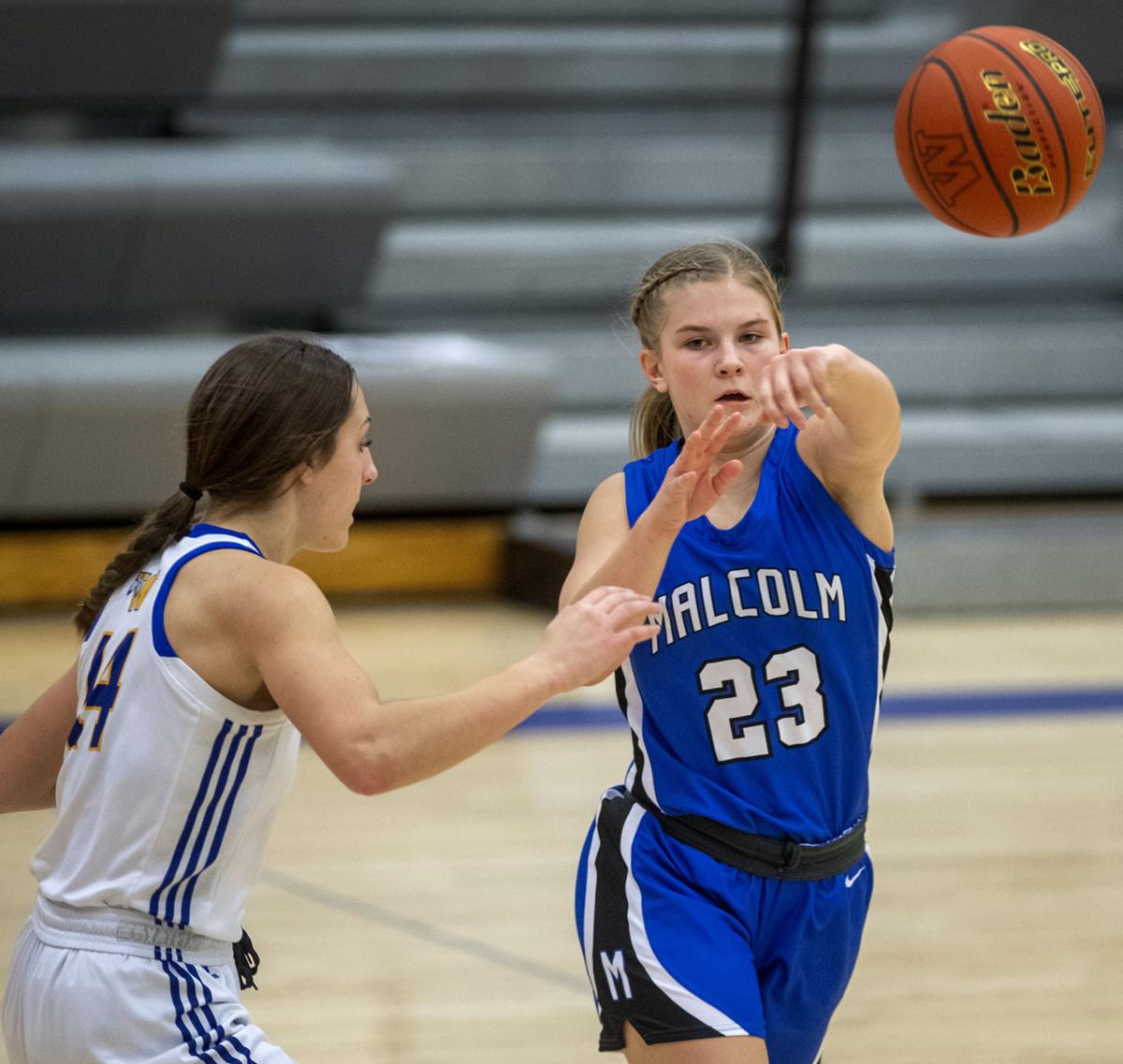 From double-doubles to near-triple-doubles, here's a look at some top performances from the past week.
Boys basketball
Chuck Love, Lincoln Southwest: Made four three-pointers and scored 15 points off the bench against Grand Island.
Alec Noonan, Elkhorn South: 32 points and 7 rebounds during a 6-overtime win over Omaha South.
Carter Nelson, Ainsworth: 20 points, 9 rebounds, 8 assists and 6 blocks against Minden.
Luke Jungers, Creighton Prep: Career-high 26 points in a win over Millard South.
PJ Davis, Omaha Central: 35 points, including six made three-pointers, against Omaha Bryan.
Gil Jengmer, Grand Island CC: 15 points and 15 rebounds against Doniphan-Trumbull.
Dane Petersen, Elkhorn: 26 points, 10 rebounds and 4 assists against Boys Town.
Trev Peters, Heartland: 35 points in a win over Fullerton.
Luke Kasten, Potter-Dix: 32 points on 10-for-14 shooting against Bayard.
Brody Travis, DC West: 5 three-pointers and 28 points against Columbus Lakeview.
Drew Johnson, Malcolm: 28 points against Palmyra.
Girls basketball
Brenna Schmidt, Elmwood-Murdock: 25 points on 12-of-14 shooting and 9 rebounds against Weeping Water.
Lauryn Stanley, South Platte: 17 points, 11 rebounds and 4 steals against Potter-Dix.
Alyssa Fortik, Malcolm: 29 points against Milford.
Haley Johnson and Tessa Hurlburt, Gordon-Rushville: Combined for 43 points on 12-of-21 shooting against Bayard.
Mya Skoff, Bellevue East: 22 points, including 3 three-pointers, against Millard North.
Taryn Wharton, Bellevue East: 21 points, including 5 three-pointers, against Papillion-La Vista South; 19 points and 4 assists against Gretna.
Chloe Hanel, Clarkson/Leigh: 24 points, 8 steals, 5 rebounds and 4 assists against East Butler.
Ashlynne Charf, Elgin/PJ: 22 points against Bloomfield.
Kerolene Dos Santos, Parkview Christian: 22 points and 13 rebounds against Omaha Nation.
Neely Behrns, David City: 23 points against Milford.
Mae Siegel, North Platte St. Pat's: 22 points against Perkins County.
Natalie Rasmussen, Pleasanton: 18 points and 7 steals against Palmer.
Mikah O'Neill, S-E-M: 23 points, 12 rebounds and 6 steals against Hi-Line.
Ital Lopuyo, Omaha Central: 15 points, 11 rebounds and 5 blocks against Lincoln Prep (Mo.).
Madison Abbenhaus, Bloomfield: 33 points against St. Mary's.