Boys Town achieved its goal Tuesday night when it came to defending Lincoln Christian's top-two scorers: two-time all-state 6-foot-5 senior Justin Bubak and 6-4 senior Ashton Carlson.
But that left opportunities for other Crusaders, and juniors Drew Beukelman and Gavin McGerr were more than happy to take full advantage of them.
The 6-6 Beukelman finished with a team-high 18 points, including seven in the decisive fourth quarter, while the 6-foot McGerr had 11 of his 15 points in the second half. It all added up to a 69-55 boys basketball home victory for C-1 No. 4 Christian over the C-1 No. 8 Cowboys.
Carlson finished with 16 points, while Bubak netted 13 to go with his game-high 12 rebounds, part of a 31-21 rebounding edge for the Crusaders (9-3).
Boys Town coach Tom Krehbiel set the Bubak-Carlson, over-under number at 30 points, and his team held them to a combined 29.
Before the game, "I liked our chances if we held those two to 30 points or less," said Krehbiel, whose team fell to 5-6 playing perhaps the toughest schedule in C-1. "But give Beukelman and McGerr a lot of credit, they were the difference tonight."
Christian coach Gary Nunnally was pleased with both the Crusaders' scoring balance and how it was achieved. LCS shot 60 percent from the field (29 of 48), consistently working the ball against the Cowboys' zone defense until an open shot appeared.
You have free articles remaining.
"I thought we did a great job of moving the ball and sharing it," said Nunnally, whose Crusaders also got seven points and six rebounds inside from 6-11 sophomore Easton Marshbanks. "We don't have to depend on one or two guys, we have multiple scoring threats that other teams have to account for."
Boys Town came in shorthanded with its leading scorer, senior JoJo Burrus (17 points per game average), out for the rest of the season with a broken leg suffered in the Steve Vertin Classic in St. Joseph, Missouri on January 4. The Cowboys also were without the services of 6-4 senior Jermaine Sims (10 points per game) because of a concussion.
For the first 25 minutes, the Cowboys' six-man rotation didn't seem to matter. The Cowboys led 35-33 at halftime and held six-point advantages twice in the third quarter before taking a 50-48 margin into the final eight minutes.
Boys Town raised the lead to four on the first possession of the fourth quarter when 5-9 senior point guard Jahad Hart found 6-6 Uzziah Freeman inside for a layup. Christian proceeded to go on a 19-0 run, a rally started by an offensive rebound and basket by Carlson and six straight points by Beukelman — a three-pointer from the left corner to put the Crusaders in front and a traditional three-point play on the next possession to make it 56-52 with 4:45 left.
Boys Town went almost six minutes without scoring, missing six straight shots, a pair of free throws and committing five turnovers during that span. A free throw by Hart finally broke the Christian's scoring string with 56.1 seconds left, leaving Christian with a commanding 67-53 lead.
Hart scored a game-high 21 points after hitting 7 of 8 shots overall, all four three-point attempts and 3 of 4 free throws. Freeman finished with 15 points and 10 rebounds.
"I felt like we wore them down (Boys Town) a little in the fourth quarter," Nunnally said. "We got stops, limited them to one shot and then continued to be aggressive offensively to close out the game."
Boys Town vs. Lincoln Christian, 1.14
Boys Town vs. Lincoln Christian, 1.14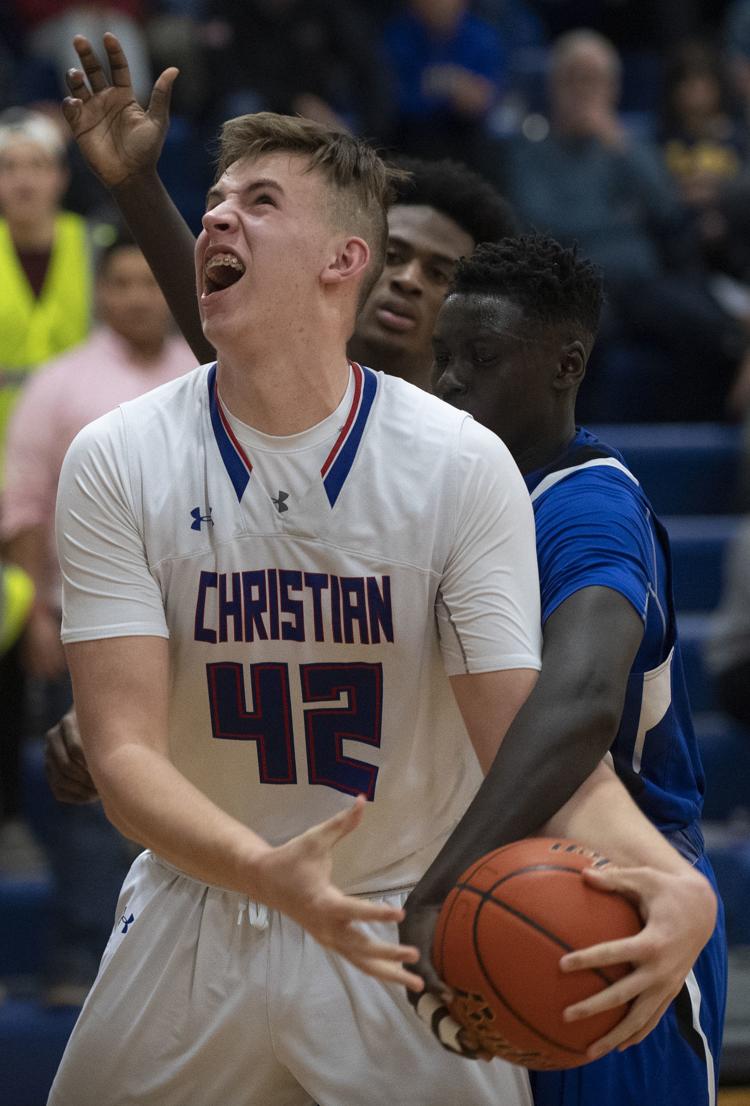 Boys Town vs. Lincoln Christian, 1.14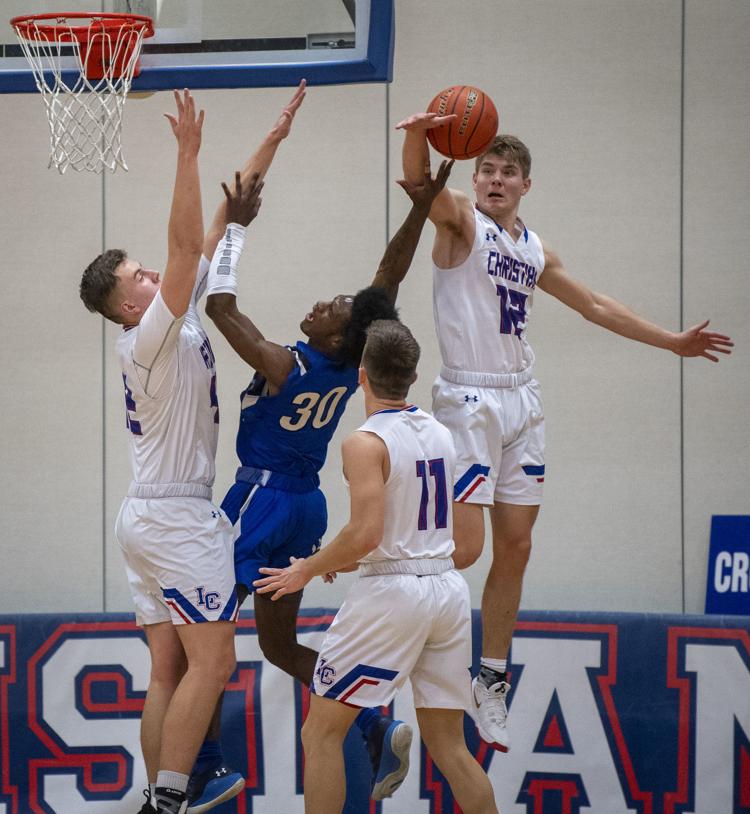 Boys Town vs. Lincoln Christian, 1.14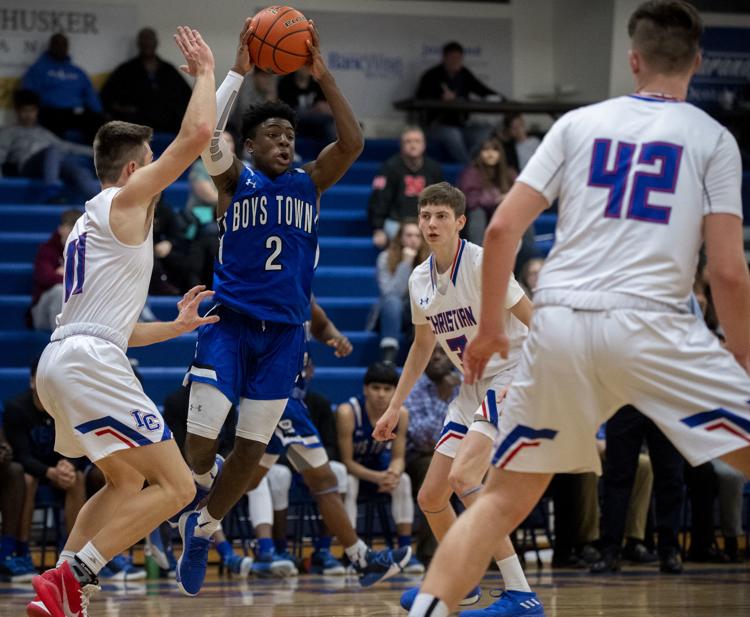 Boys Town vs. Lincoln Christian, 1.14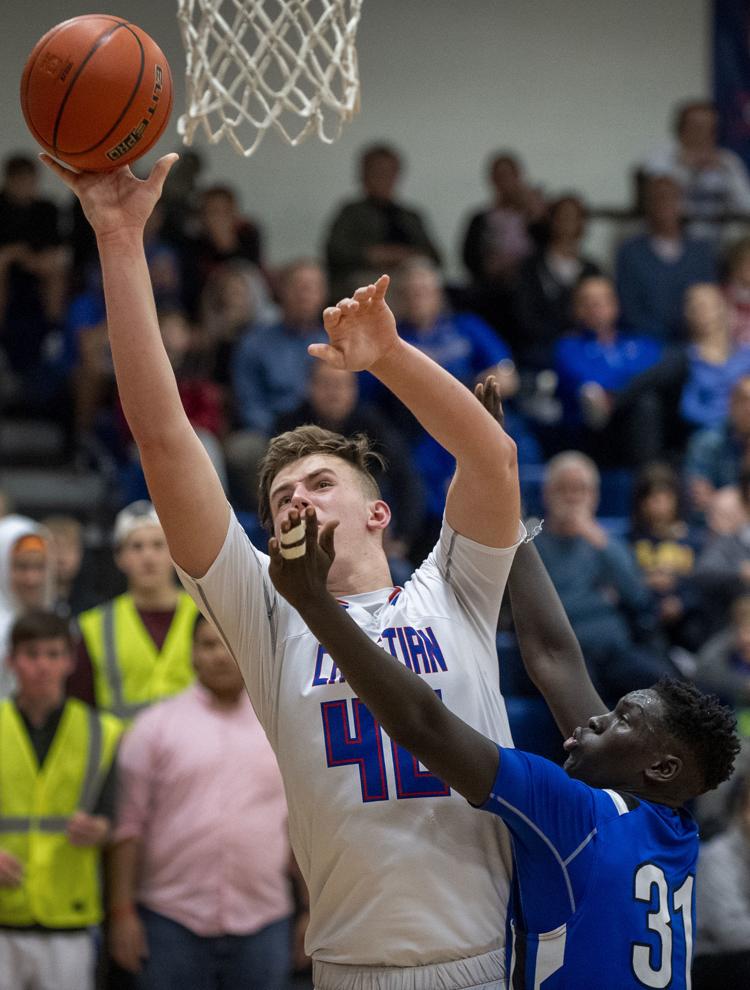 Boys Town vs. Lincoln Christian, 1.14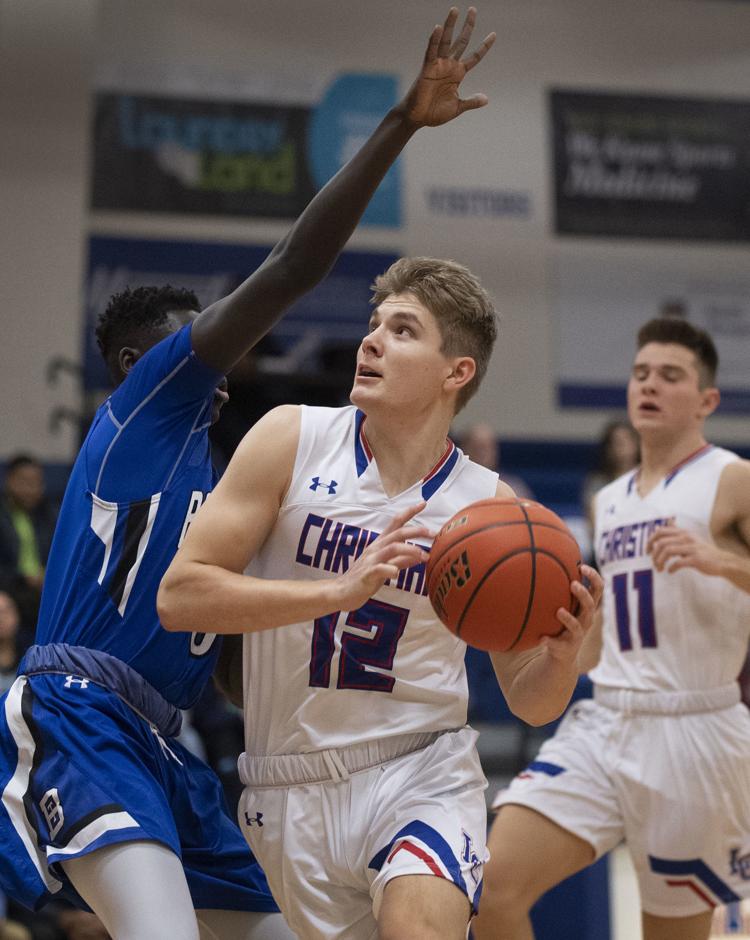 Boys Town vs. Lincoln Christian, 1.14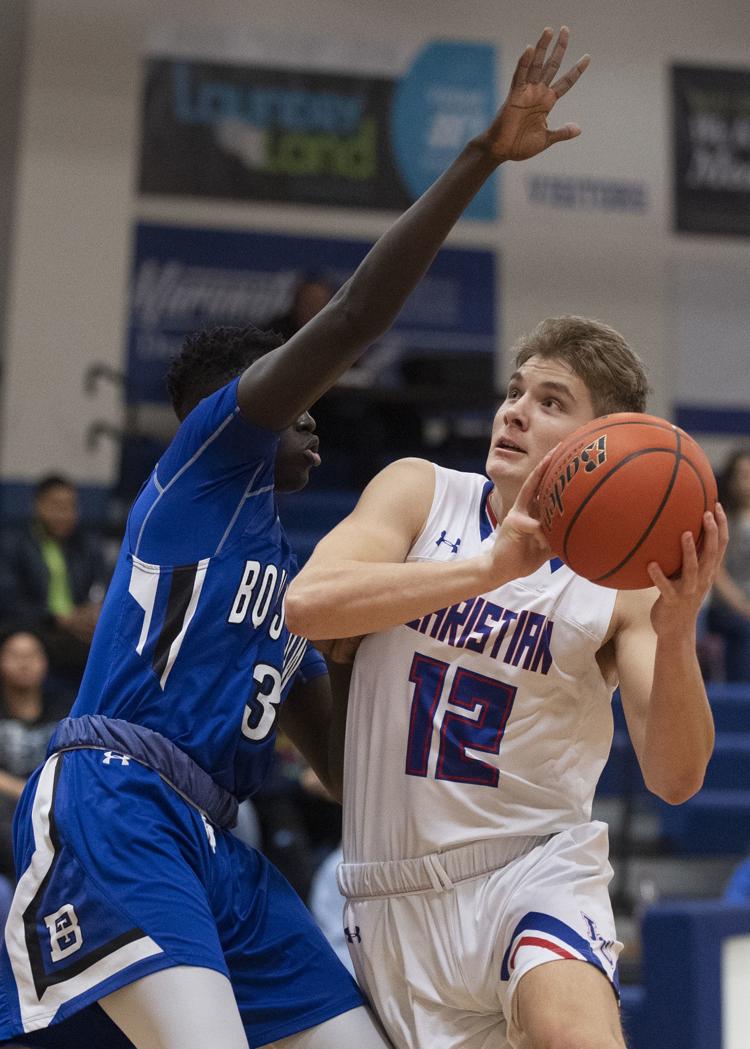 Boys Town vs. Lincoln Christian, 1.14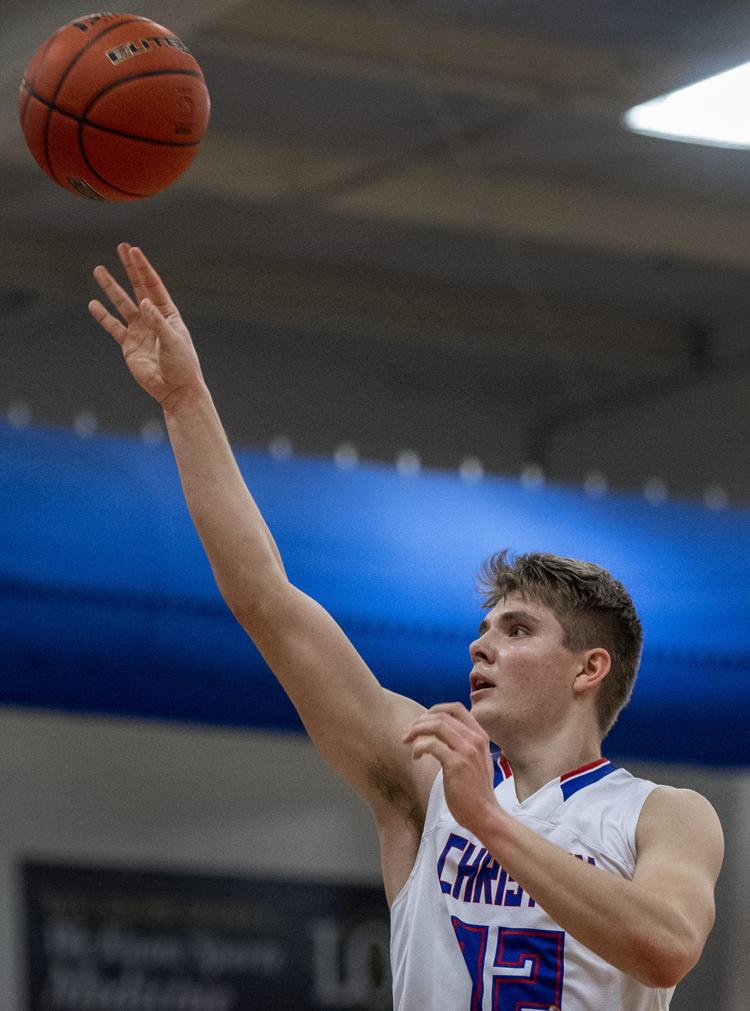 Boys Town vs. Lincoln Christian, 1.14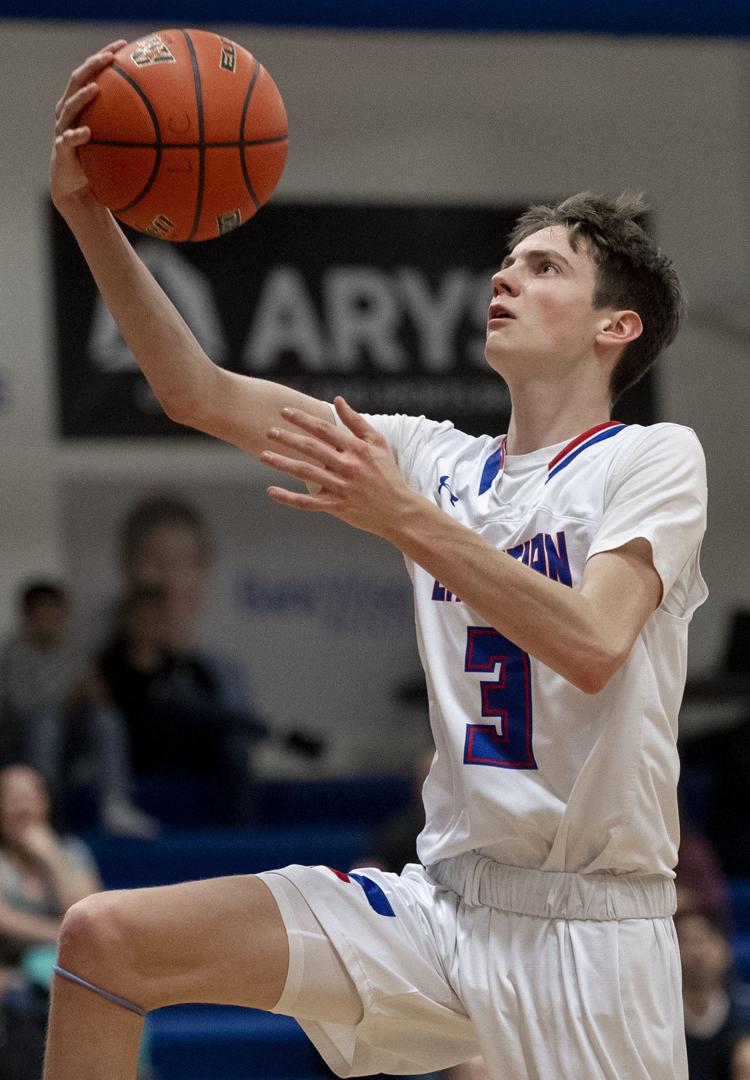 Boys Town vs. Lincoln Christian, 1.14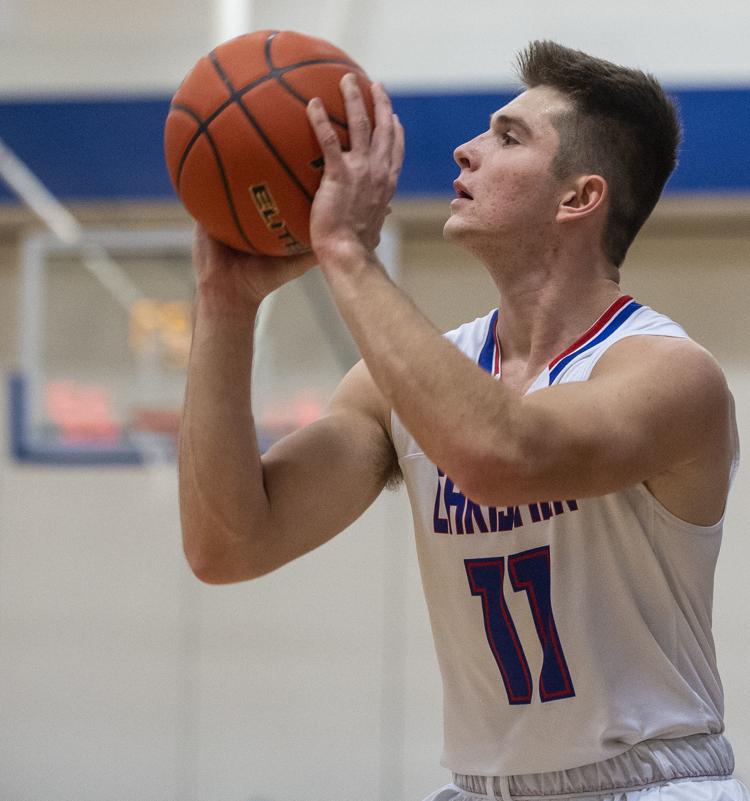 Boys Town vs. Lincoln Christian, 1.14
Boys Town vs. Lincoln Christian, 1.14