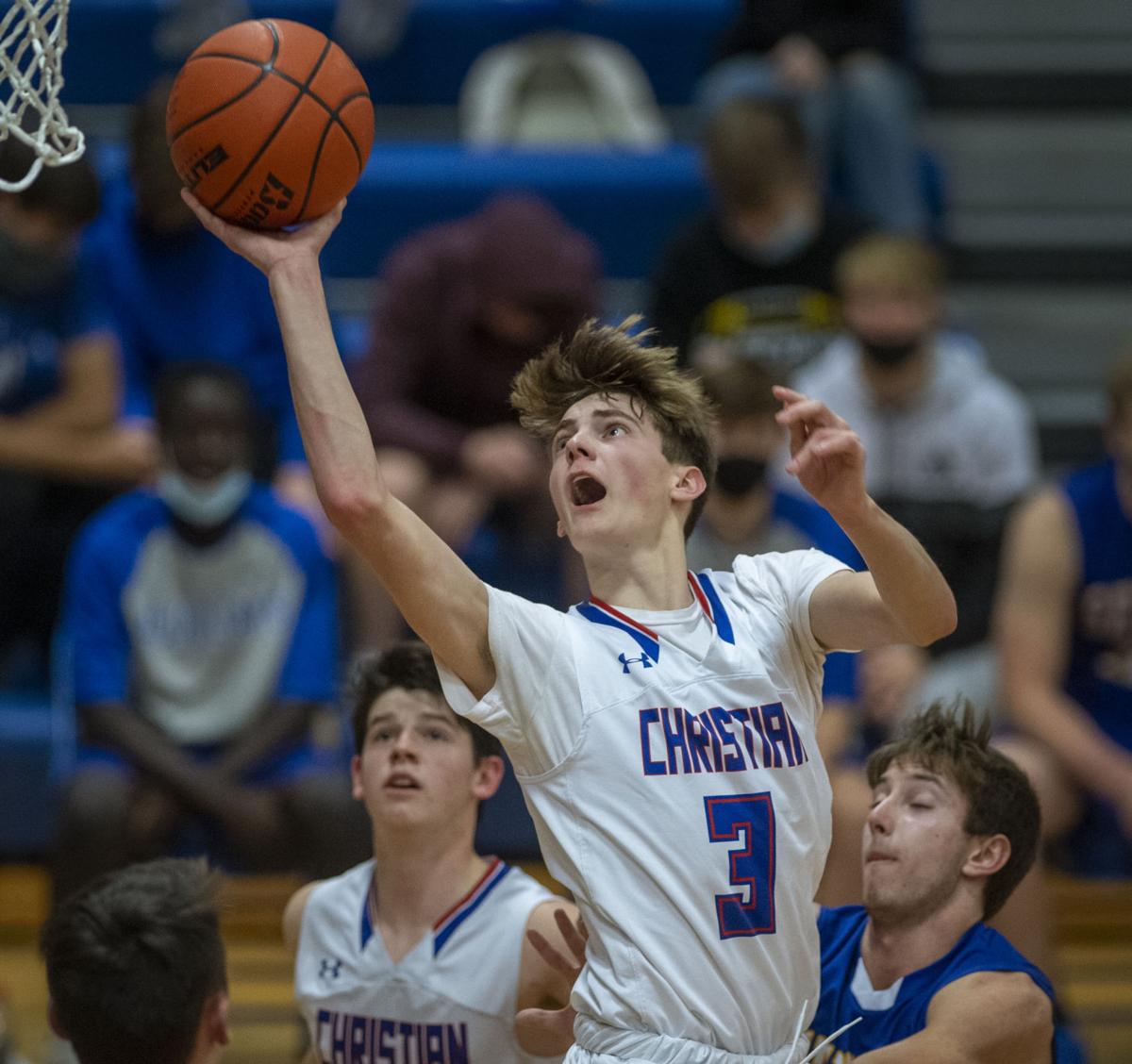 Subdistict finals are set for Thursday across the state. Ron Powell takes a look at four area matchups to watch.
C1-2 at Milford, Lincoln Christian (12-9) vs. No. 6 Milford (24-0), 7 p.m.: Milford is in the district finals regardless of the outcome. But at No. 24 in the wild-card standings, Christian has no chance to get a wild card into the districts final. So it's a must-win for the Crusaders, who have struggled with injuries, illness and a difficult schedule this season. Christian's length could pose problems for the Eagles — 6-foot-7 senior Drew Beukelman went off for 25 points in Tuesday's win over Lincoln Lutheran and 7-foot junior Easton Marshbanks is a rim protector. Milford junior guard Jaxon Weyand will be a tough matchup for the Crusaders after scoring 25 in the win over Raymond Central on Tuesday.
C2-8 at Grand Island CC, No. 4 Centennial (17-5) vs. No. 1 GICC (20-4), 7 p.m.: At No. 8 in the wild-card standings, Centennial helped its district final possibilities regardless of what happens with its win over Doniphan-Trumbull on Tuesday. The Broncos shot 63% from the field, and got 21 points from sophomore Lane Zimmer and 17 more by junior Jake Bargen. GICC showed once again why it is the prohibitive favorite in this class by destroying No. 9 Heartland 67-13 in the other first -round game Tuesday.
C2-1 at Freeman, Tri County (19-4) vs. Freeman (19-4), 6:30 p.m.: Freeman won the only matchup between the teams 50-45 on its home court on Jan. 9. Carter and Holden Ruse each scored 20 in Freeman's win Tuesday over Johnson County Central, while Tri County answers with the Siems — Cole Siems had 15 and Carter Siems 11 in a first-round triumph over Southern. Freeman is fifth in the wild-card standings and Tri County ninth.
D2-3 at Osceola, No. 1 Parkview Christian (23-1) vs. No. 8 Osceola (19-5), 7 p.m.: Parkview is guaranteed a spot in the district finals, so this is a good no-pressure opportunity for its new players who were not part of the Patriots' run to a third-place finish at state last year to get some valuable postseason experience on the road against a top-10 team. Senior Mark Lual leads a balanced Parkview attack with a team-high 15.4 points per game. Osceola 6-foot sophomore Isaiah Zelasney will be the focus of the Patriots' defense, averaging 19.3 points, 6.6 rebounds and three steals per game.