Lincoln North Star's locked-in defense and a spread-the-wealth offensive attack that always seemed to have an answer guaranteed that there will be a new state champion in Class A boys basketball this season.
In his first game on his future college home court, Donovan Williams scored 20 points to lead three Navigators in double figures while the Gator defense held third-ranked Creighton Prep to its season-low in points in a 56-43 win in Thursday's first-round state tournament game at Pinnacle Bank Arena.
The victory sends seventh-ranked North Star (17-8) into a 7 p.m. semifinal game Friday and avenged a 77-71 overtime loss at home to the 2018 state champion Junior Jays (22-5) on Jan. 26. It's the second semifinal state appearance in school history, the other one coming in 2012.
"I saw this coming and I think our players did, too," said North Star coach Tony Quattrocchi, whose team is 9-2 in the last 11 games and has now avenged both of the losses.
"We had to lock in on their shooters and I thought we really limited their three-point shooting," Quattrocchi added. "We executed the game plan defensively.
"We've got more than one, we've got multiple good players, and it showed out there today."
Sophomore guard Kwat Abdelkarim scored 13 points after going off for 22 in the first meeting against Prep. He had six points in the opening quarter, helping the Navigators take a 13-11 lead after one period that they never relinquished.
Josiah Allick, a 6-foot-7 senior, added 11 points to help neutralize Prep's 6-6 Super-State senior Akol Arop, another Husker recruit who finished his high school career by scoring 13 points, grabbing 14 rebounds and blocking three shots.
"We came into both of these games (against Prep) with no pressure because they were the defending state champions and seeded higher than us," Abdelkarim said. "They gave me open shots and I took them."
Abdelkarim knocked down a trio of threes, including a pair midway through the third quarter that opened up a 39-28 lead. In the second quarter, it was senior Owen Baker off the bench who knocked down a pair of threes that helped build a 29-21 halftime edge.
"Owen has hit threes in practice, but hasn't had a lot of opportunities to do it in a game," Quattrocchi said. "You see that happen at the state tournament where a kid who maybe hasn't done a lot in the regular season does something like that on the big stage. Those shots changed the game."
You have free articles remaining.
Junior Jay coach Josh Luedtke was impressed with what he saw in the Gators.
"They did what they had to do to win and they played with a lot of confidence," Luedtke said. "They had other guys besides Donovan hit shots. They had guys step up and make plays and we didn't. We picked the worst time to have our worst offensive game of the season."
When Omaha South picked up the pressure, the Packers hounded Kearney into mistakes and that was money in the bank for South.
The Packers helped force 24 Kearney turnovers, scoring 27 points off those miscues, en route to a 69-55 victory over the fourth-ranked Bearcats.
"We kind of pick up end to end. That's how we play," South coach Bruce Chubick Sr. said. "Some of their turnovers were really critical, they were bang-bang turn it over and two for us. Those are killers. Back-court turnovers just destroy you."
South went on a 25-4 run in the first half to rally from a 16-10 deficit and never looked back. Ta'Vion Anderson, who led the Packers with 25 points, had two threes, a layup and a three-point play in the run that gave South a 35-20 halftime lead.
"They pressured us big time and we didn't do a good job of handling it. Sometimes it's just not your day," said Kearney coach Drake Beranek. "They were making shots and able to get into their pressure. The first time we played them (a 65-46 Kearney win), they didn't shoot it as good so we weren't in pressure as much."
South held off the Bearcats despite hitting just 11-for-23 free throws in the final period. Ty Griggs added 18 points for the Packers and Skyler Wilson had 11. Shiloh Robinson led Kearney with 20 points.
"Their front line, Shiloh and (Seth) Stroh, that's about as good as it gets," said Chubick. "I thought our kids did a good job with the game plan, which was to attack the basket and try to get them in foul trouble. We were pulling our big out and making Robinson come out from underneath the hoop and picking them up full court."
Beranek said South took Kearney out of its comfort zone.
"What really hurt us is they were able to stretch us from the three-point line early when they started taking threes and we had to change how we're guarding stuff," Beranek said. "Then we got away from what we do and then you're scrambling everywhere else."
Creighton Prep vs. Lincoln North Star, 3.7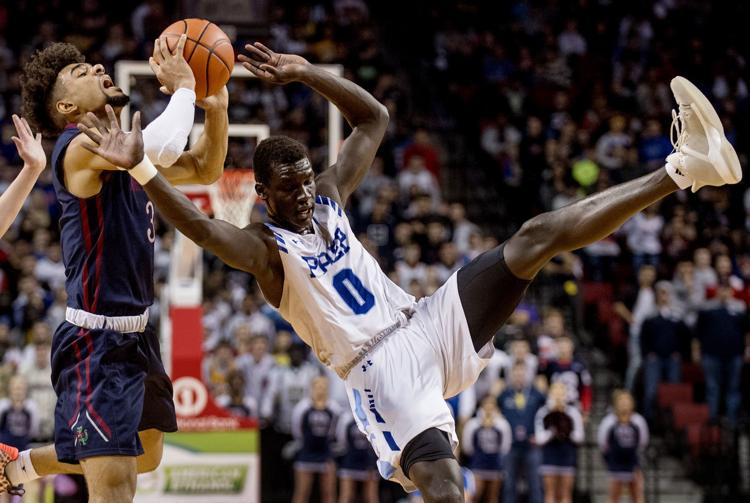 Creighton Prep vs. Lincoln North Star, 3.7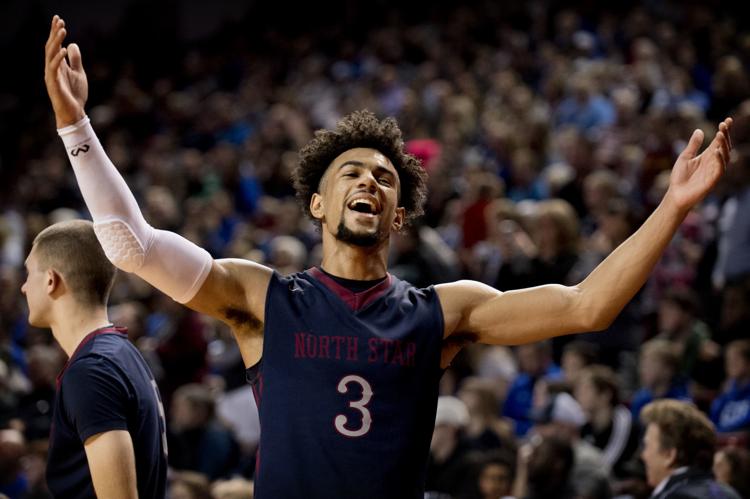 Creighton Prep vs. Lincoln North Star, 3.7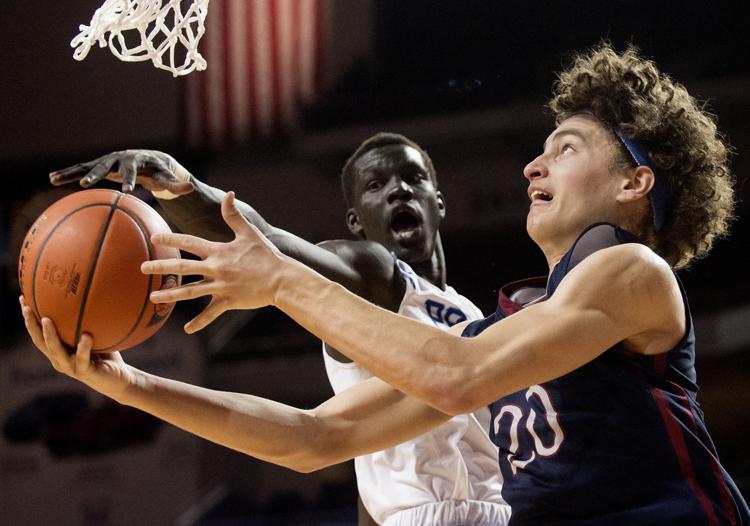 Creighton Prep vs. Lincoln North Star, 3.7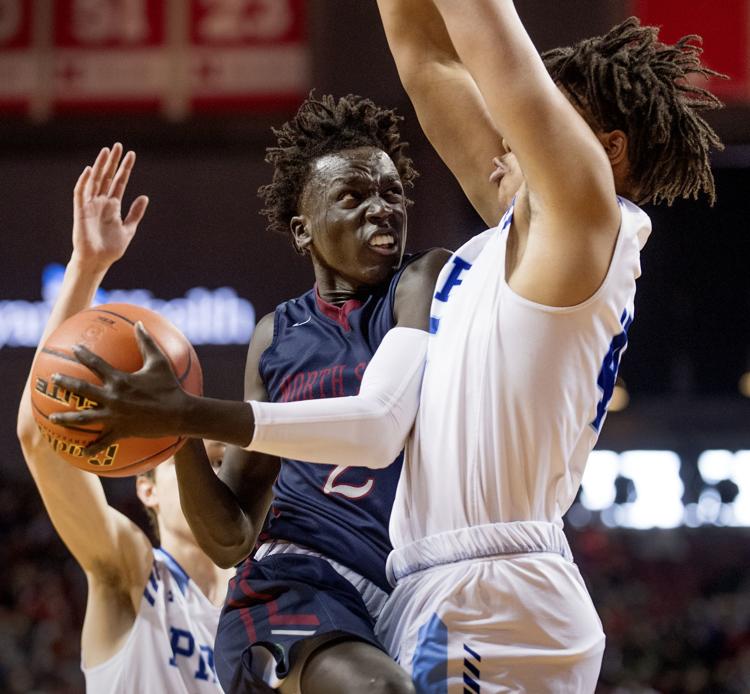 Creighton Prep vs. Lincoln North Star, 3.7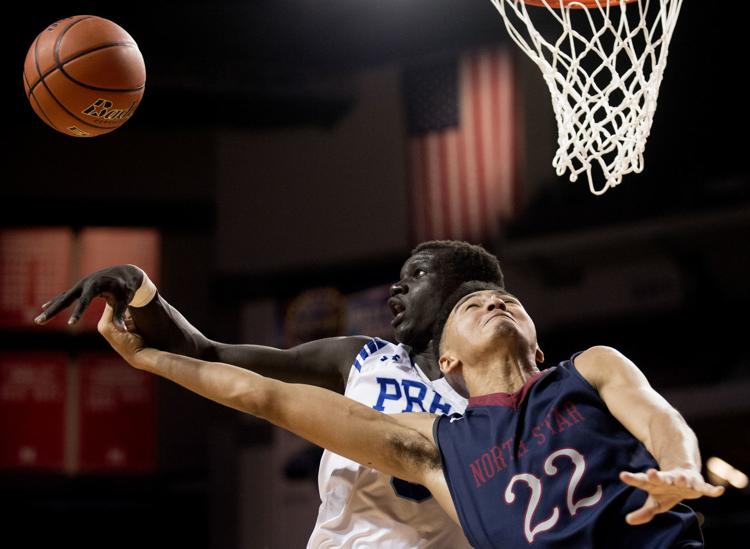 Creighton Prep vs. Lincoln North Star, 3.7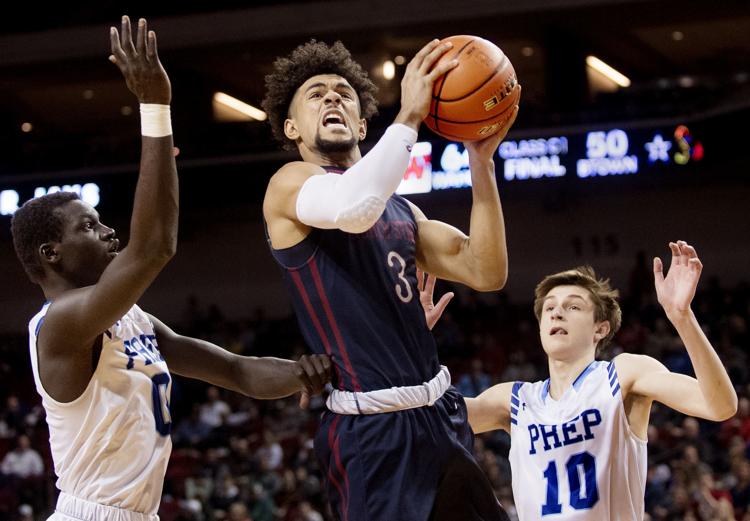 Creighton Prep vs. Lincoln North Star, 3.7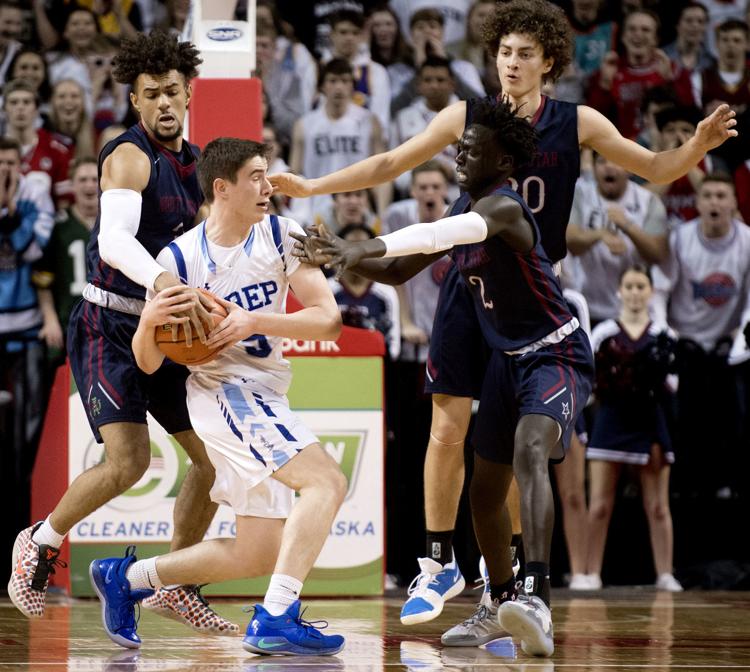 Creighton Prep vs. Lincoln North Star, 3.7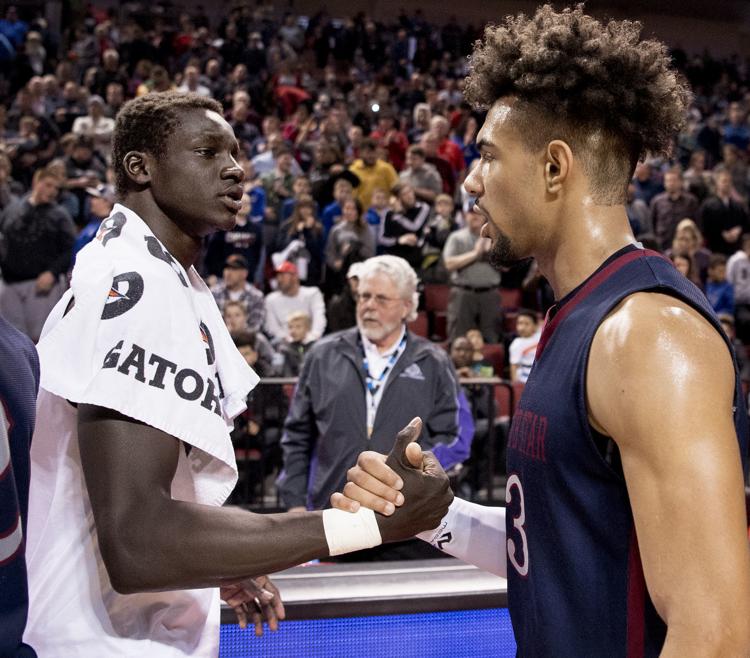 Creighton Prep vs. Lincoln North Star, 3.7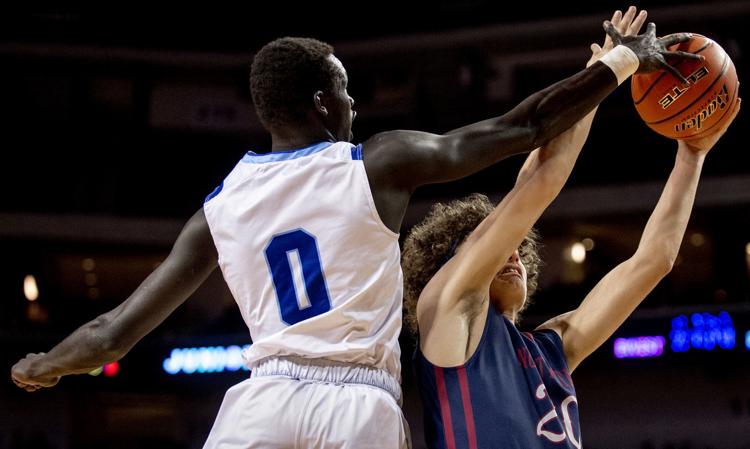 Creighton Prep vs. Lincoln North Star, 3.7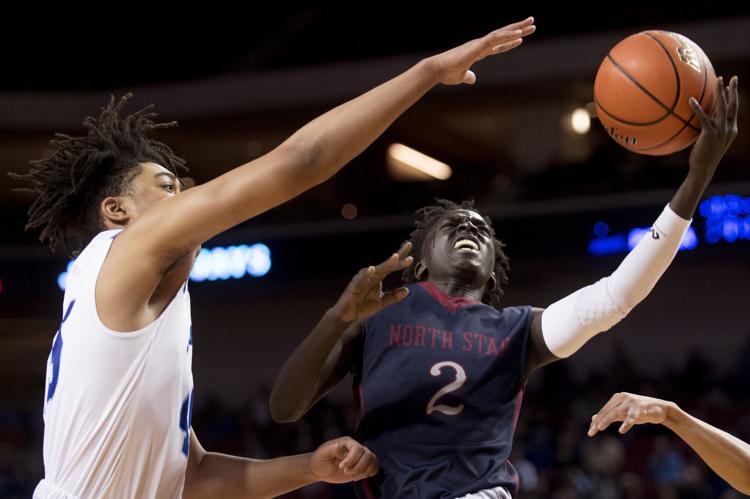 Creighton Prep vs. Lincoln North Star, 3.7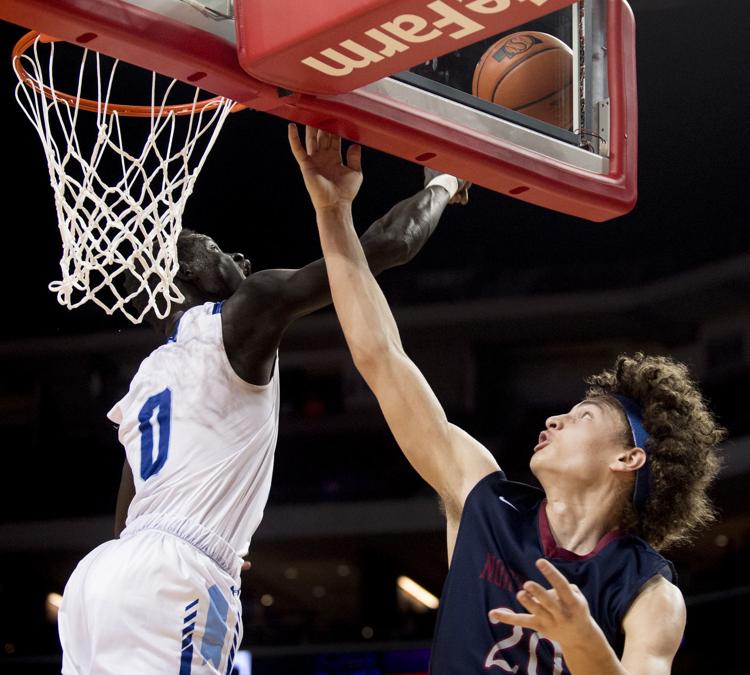 Creighton Prep vs. Lincoln North Star, 3.7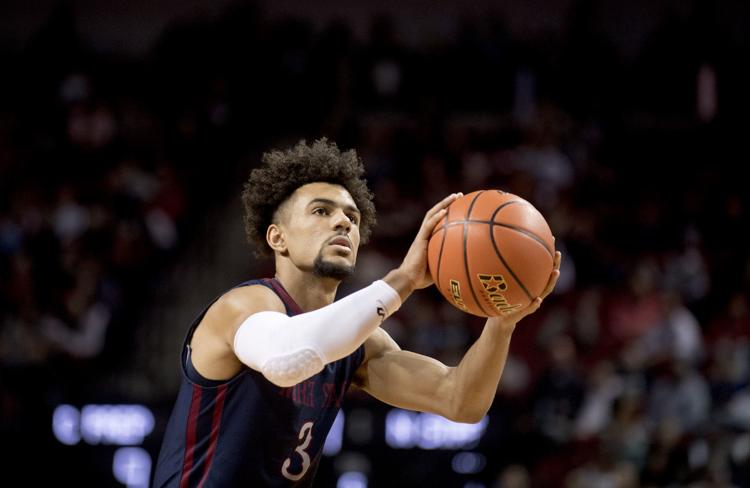 Creighton Prep vs. Lincoln North Star, 3.7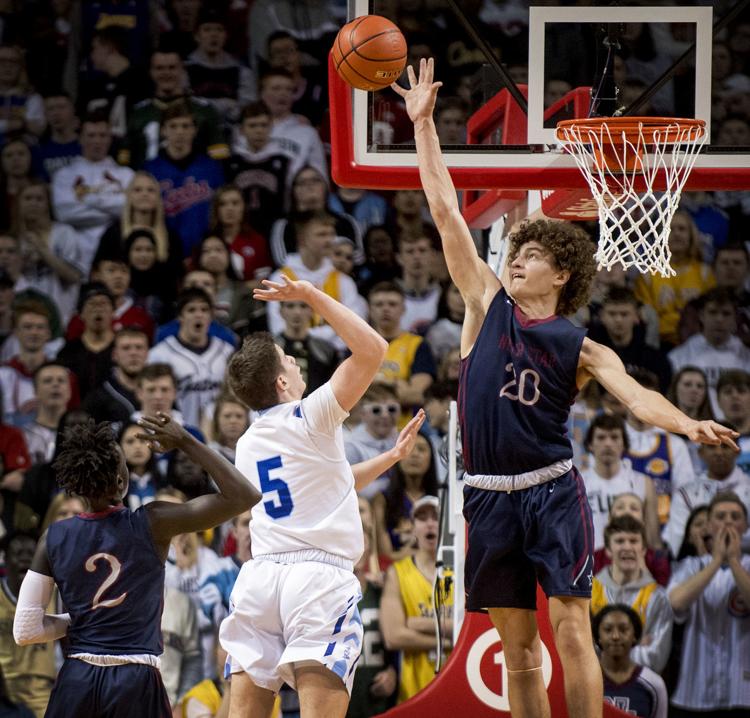 Creighton Prep vs. Lincoln North Star, 3.7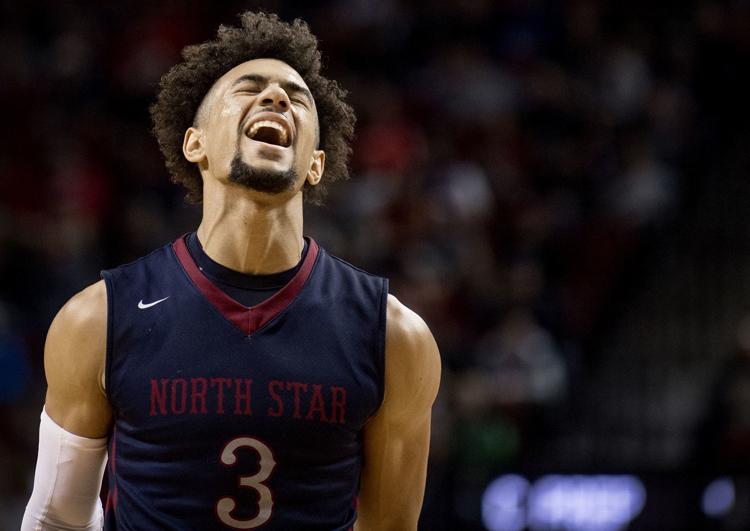 Creighton Prep vs. Lincoln North Star, 3.7